WCECW Part One (Halloween Havoc to November to Remember)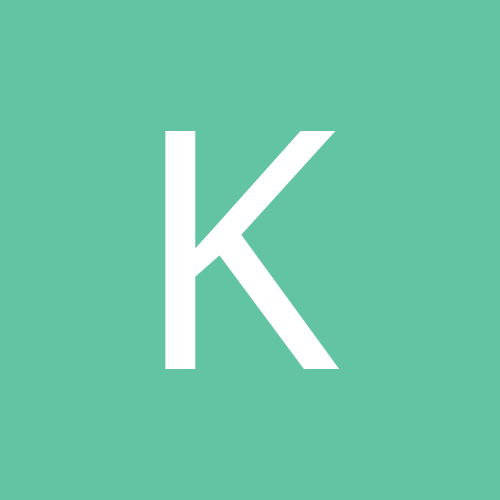 Alright if you haven't already, I advise you to read my last entry. To sum it up, after the cancellation of ECW on TNN in October '00, ECW agrees to a talent exchange with the also struggling WCW.
So I'll basically do written summaries for this first part, but as this progresses, I'll do entire results of cards for PPVs and supershows and what have you.
The story begins at WCW Halloween Havoc '00 on October 29th at The MGM Grand Arena in Las Vegas, Nevada. The show is main evented by a handicap match between the team of Kronic (Brian Adams and Bryan Clarke) and WCW's beloved #1 superstar, Goldberg, who is currently fighting for his career. After a couple minutes of tepid action, Goldberg comes out victorious with his career intact much to the fans delight. However, during Goldberg's postmatch celebration, a trio of men slip past security and hop over the guard rails and into the ring. Although identified by the announcers as "overzealous, psycho fans", it's clear to the informed wrestling fan that they're ECW wrestlers Rhyno, Justin Credible, and Sabu. The three men jump Goldberg from behind and assault him viciously in the ring. However, a large contingent of the WCW roster, led by Tag Team Champions, Sean O'Haire and Mark Jindrak charge the ring to make the save and pummel the ECW wrestlers. Conspicously absent from the mob of WCW wrestlers are some of WCW's established veterans (Kevin Nash, Sting, Lex Luger, Diamond Dallas Page, Booker T). The PPV ends abruptly as local police drag Credible, Rhyno, and Sabu away in cuffs.
The next night on Nitro, it's business as usual. The annnouncers try to ignore what happened after the main event and focus on the current storylines. Their attempt to proceed with business as usual cracks when new WCW Commissioner Mike Sanders references the event in a State of WCW address and specifically mentions Extreme Championship Wrestling, Justin Credible, Rhyno, and Sabu. He mentions that this weekend ECW will hold a PPV of its own in Chicago and Sanders says he and The Natural Born Thrillers will be there and if ECW wants a fight, they'll give it to them and any WCW wrestler who wants to join them will be gladly invited aboard Sanders' private jet to kick some ass at whatever bingo hall ECW is running this weekend.
Later during the event, "Nature Boy" Ric Flair is announced as the new CEO of WCW. During his spiel, Mike Sanders confronts Flair and expresses his disgust at the announcement. He says as long as Ric Flair, Sting, Kevin Nash, and all those old timers keep coming back, there's no room for progress for WCW. Sanders asks Ric Flair where Sting was last night when Goldberg was in trouble? Where Kevin Nash was? Sanders says they don't care about the good of the company, they care about the good of their bank accounts. If he really cares about WCW, Sanders tells Flair that he should be in Chicago on Sunday to take care of business. Ric Flair says he's forgotten more about the storied history of wrestling than Sanders will ever know. Flair says that WCW is where the big boys play, ECW is a pissant pennyante operation run out of a bingo hall in Philadelphia. They're a bunch of violent thugs, not professional wrestlers. Flair says it isn't worth their time to bother with them and encourages WCW wrestlers not to go to Chicago on Sunday and if they do show up there and get involved with ECW thugs, there will be consequences.
Soon after, ECW owner Paul Heyman issues a statement on the promotion's website, sending an open invitation to anybody on the WCW roster to compete at the November To Remember PPV on November 5th in Chicago. On that week's Thunder, Flair addresses the challenge and reiterates that anybody who wrestles or participates in any other type of attack against the ECW roster will be punished severely. He also says he's been given word from the WCW Board of Directors that if Mike Sanders shows up at the event, he will be stripped of his position as Commissioner of WCW. Sanders comes out and responds that the position doesn't mean nearly as much as defending the honor of WCW and he will be at November to Remember as will the WCW Tag Team Champions, Sean O'Haire and Mark Jindrak who have accepted Paul Heyman's open invitation and will compete in a match against an ECW team at November to Remember. Flair then says he'll have to strip them of their titles!
During that weekend's episode of ECW's syndicated show Hardcore TV, Paul Heyman issues a rebuttal to Ric Flair. Heyman says that ECW doesn't only house hardcore wrestlers such as The Sandman and New Jack but superb athletes like World Champion Jerry Lynn and Rob Van Dam. High flyers better than anybody in the joke that is the WCW Cruiserweight division. Heyman also proudly boasts that November to Remember has been sold out for months, something WCW hasn't been able to say about the venues it runs in this country for years. Heyman emphasizes that he did not order the attack on Goldberg at Halloween Havoc but he is not going to condemn. For far too long, ECW has been ignored. Since they haven't been able to get the spotlight they deserve through more passive methods, some of them have decided to do what they do best for attention, by fighting for it. Heyman says he believes ECW wrestlers are the best in the world and if anybody in WCW wants to try and prove them wrong, they are more than welcome to show up at ECW events to try and do so. As Flair once said, to be the man, you have to beat the man! WHOO!
Midway through November to Remember, there has been no sign of any of WCW's rosters. However, right before Sean O'Haire and Mark Jindrak's scheduled match, a parade of WCW wrestlers, led by The Steiner Brothers, make their way down to ringside to watch the match/protect their fellow WCWers. Amongst these wrestlers is Ric Flair's own son, David. Sean O'Haire and Mark Jindrak handily defeat their opponents, Christian York and Joey Matthews much to the chagrin of the audience. After the match, Scott Steiner grabs a mic to address the audience. Steiner disparages ECW and its fans in his own inimitable way, prompting ECW fan favorite Tommy Dreamer to come out. Dreamer says he didn't ask for a fight with WCW, a bunch of lunatics did but he can't sit here idly while Steiner tears down the promotion that's given him his livelihood. Steiner says its the only promotion that would hire Dreamer's bitch tittied, wind pants wearing ass. Dreamer says at least he worked for his spot and didn't take any shortcuts. Steiner asks what Dreamer's implying and the fans chant the short cuts that Dreamer is implying. Steiner angrily shoves Dreamer and Dreamer responds by decking Steiner to the fans' delight.
The WCW guys rush in to make the save and attack Dreamer. This prompts the ECW locker room to empty to protect one of their leaders. WCW begins to appear to get the upperhand of the brawl with Steiner placing a bloodied Dreamer in The Steiner Recliner in the middle of the ring. All of a sudden, we hear "Enter Sandman" over the PA and The Sandman makes his entrance with kendo stick and beer entoe. He manages to clear out most of the guys- WCW and ECW out of the ring until it's just The Steiner Brothers and the fallen Dreamer in the ring. The Sandman manages to fight both Steiners off to the back and the rest of the WCW guys quickly follow.
The crowd manages to calm down enough before the main event; a Double Jeopardy match for the ECW World title between Champion Jerry Lynn, The Sandman, Justin Credible, and Steve Corino. Corino eliminates the exhausted Sandman with The Old School Explosion and Credible pins Lynn with The That's Incredible. Corino hits Credible with a superkick and appears to have the victory and The ECW World title when Credible's old friend, Scott Hall appears out of nowhere and attacks Corino and hits The Outsider's Edge on him. Credible covers for the win and The ECW World Championship. After the match, Credible and Hall celebrate in the ring together. Paul Heyman comes out and offers Hall an ECW t-shirt which Hall gladly accepts. Heyman grabs the mic and says that tomorrow night...Monday Nitro will be in Chicago and he and the rest of ECW will be in the audience!
Alright part two will be up in the next couple days. Any feedback (negative or positive- just try to make it semi-constructive) is welcome.