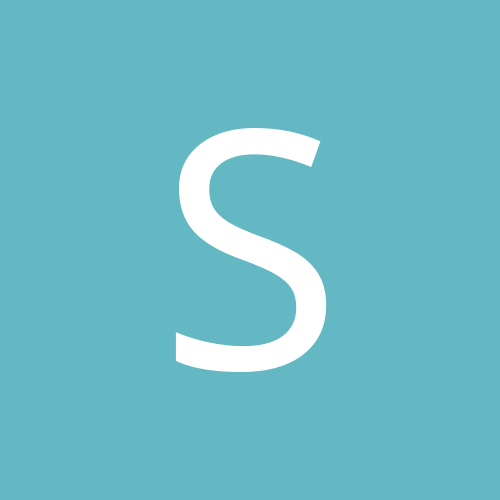 Content count

14

Joined

Last visited
Everything posted by Sertac
What I want to see is a CM Punk Heelturn. I know he gets good reactions (which is... I don't want so say unbelievable, but it is surprising that he is still getting those reactions, despite being Face since his debut) and even seems to be a great Merchandise seller - But I really would like to see a Heel CM Punk with Mic-Time. It would elevate him to another level, IMO.

I'm not your guy, friend.

I seriously HATE the "Cena does not write his own material, so you can't hate on him"-Comment. If thats a argument you can say that for every god damn Wrestler on the Roster. I just think everyone knows that he does not write his own promos anymore, because at the time he did that... he did a pretty good job. So if I want to say I don't like Cenas promos I'm going to say it, and I don't care if Cena writes his own stuff or not. And yeah, I did not like his promo with Steph at all. Now, the Wrestling part is a lil bit different. It's just personal taste, I guess. I did not like his matches with JBL... (apart from the Hardcore/whatever match), but his match(es) with Shawn Michaels were more than good. He just needs, IMO, a good opponent that makes him shine. And Shawn did a pretty good job at that.

I don't have any online links but I watched it a couple of hours ago [the .gif in my sig is right out of the Countdown] and I must say I really liked it. I'm pretty new to the UFC and MMA in general, so I learned a couple of things. The Wanderlei Silva - Rampage Jackson 'story' was awesome and I'm looking forward to the fight even more now. The Nogueira - Mir fight is hopefully going to be great, would love to see them on the ground and just trying to lock in the submissions. Also, I hope Big Nog beats Frank Mir... a Brock - Mir rematch would be awesome though... BTW: Does anybody what the Main Event is going to be? I guess the Forrest Griffin - Rashad Evans Fight?

No comments on the Shelton Benjamin - Jeff Hardy Match? I really liked the match between those two. I remember news stating that they plan a feud between them, too. After that match I would like to see it. Liked the interference, too... I thought they would let Jeff Hardy win.

Well I just watched SmackDown! and REALLY liked the ending segment. Foley can cut real good promos and showed it again, Edge is just 'The Man' in WWE right now and I think the ending was really good. I would not mind another Mick Foley - Edge Match.

What about guys like MVP and Ken Kennedy? Jeff Hardy is a good candidate though.

What I don't understand are the Singles Matches... why don't have, for example, Batista and Cena, fight against each other - But not in Singles Matches, just throw out some Triple Threat Matches and build the Final One on One Face-Off for WrestleMania. I hope CM Punk will play a bigger role at WrestleMania... to be in the Main Event at WM 25 would be MORE than awesome.

I really like Triple H... but it's time for a turn. I just think he's bland as a face, I even didn't like his D-X Face-Run with Shawn Michaels... and that was supposed to be "cool" or whatever. But I want to ask here... what would you guys think if Edge would be the FACE and would feud against Triple H? I don't know if this could work... but it would be interesting. I would also LOVE a CM Punk Heelturn. As someone who watched his RoH work, especially the promos, I would Mark-Out for a turn. Which then would lead to a CM Punk - Shawn Michaels Feud... that's a Feud/Match I want to see before Shawn Michaels retires for good.

Yeah, it's very entertaining so far, but I think they'll just forget it. I hope not, but that's what I think. Dandy's idea is nice though.

Well I don't post often in here... but CM Punk is the freakin' World Heavyweight Champion! I think I marked out like a lot of guys here and it was just amazing to see CM Punks name on the World Title. I just hope that he gets what he deserves now, after these good reactions from the crowd - and he's getting them for months now - a good reign as champion. Oh, and here is a signature I made a couple of minutes ago - Whoever wants to use it can use it.