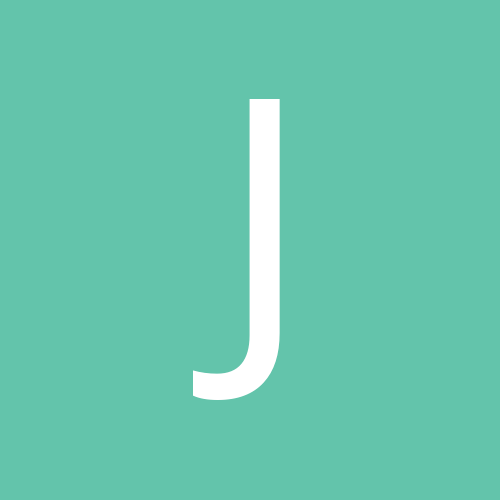 Content count

5375

Joined

Last visited
Everything posted by Jericholic82
I believe it debuted at Backlash 01 when Shane faced Big Show in a Last Man Standing match, although it sounded abit different at first (a diff mix some diff words) I have the home video vhs of the show, so I remember that.

then Jerry Lynn beat Crash, before dropping it to Jeff. anyhow, this was probably the WM I had the most fun watching live . It was me and my high school best friend at my house. We were just going crazy the whole night. This was like the culmination of the Attitude era that we went through high school watching, so it was special to us. I still have the vhs that I recorded it live. Wish I could find the original dvd for 7.99 too. Don't have the anthology dvd set, but I won't record it off 24/7 since they cut off a match, plus I hate the logo blurring. I guess I should watch my live vhs and transfer it to dvd.

The WrestleMania Anthology came out first, and at the time they didn't have the rights to use it. When it came time for the Rumble Anthology, they managed to get the rights, and thus they were able to use it. Yea but they could have changed it for 24/7, but I guess tehn they'd have to redo the whole show and edit out all the "WWF" references. Actually they could have just inserted the match segment in there with the proper theme.

Yea sorry I forgot to mention what game I was talking about.

I thought I was the only one to notice. I knew it was him when I saw the mask, because WC just had footage of him wearing the mask for a recent Indy appearance as a manager. I should have known he'd be there, it was in Kansas City after all. He kept looking at himself on the HD tron all night long though. The show was pretty entertaining. The Flair beatdown went over well, but makes you want to see Jericho/Flair instead. Gotta love him stealign Flair's shoes abnd throwing them in the crowd (where from the looks of it, quite a fight broke out in the stands to obtain them) The Rolex smash was a nice added touch, and props to Lawler for remembering Shawn giving that watch to him last year. The Shawn stuff was great, nice history lesson there. He needs to go full on heel for awhile it would be quite awesome and he could even get a title reign out of it. Orton for once looks like the heel in the feud. Someone in creative must have noticed how much HHH was looking like the heel. And yea Steph took the DDT right on. I was waiting for the punt too, I must admit. For once actual Build for Mania, that ALMOST got me excited for it.

Simple- ECW and WCW both die in the first months of 2001, leaving no competition for Vince and subsquently tanks the guaranteed money WWF vs WCW feud. That's a major reason IMHO.

actually those new belts debuted months before the steiners beat syxx and hall. Inexplicably on the night of the title change, syxx and hall wore the old tag belts. So I guess WCW tried to act like we hadn't seen those belts before and the outsiders had them made after the title loss. Before SB, the outsiders actually had won the titles back and then wore both, the steiners quickly regained them (despite friction between the steiners by way of scott being a glory hog, setting up the turn), and took both belts, so that's why they had them at Superbrawl.

Beat me to it Kamala, but his opponent was "The Mauler" (Mike Enos managed by Col Parker in a long-forgotten gimmick) But anyhow sad to see yet another one go before 50. RIP

Vista's snipping tool is pretty rad Yea, that was great to see SP referencing that newsclip about people saying they saw a leprechaun from a few years ago. Jimmy Kimmel shows it on his show every St. Pat's day. For those who don't know, there was this video online from a news broadcast a few years ago, where these people in a town claim they saw a leprechaun at night. First they showed a sketch (in reality a child's drawing) Then some lady yells "it's probably a crackhead!" At one point, a black man is shown yelling "Everyone who saw a leprechaun, say yeah!"and looks exactly like the pic above. So SP basically parodied it. Sorry if everyone knew, but I thought I was the only one to get that reference since no one mentioned it directly. But I enjoyed the episode okay. Not the best, but nice to see Prof. Chaos return.

Again offtopic, but on last night's Kimmel, actor Chris Mintz-Plasse (AKA McLovin) was teh second guest, after Cena. He told a story about presenting an award to Harrison Ford and how he gave this crazy funny speech. He saw Ford again the next day on the set of Kimmel's Parody video "I'm f*cking Ben Affleck" and Ford told him "Your speech was f*cking hilarious" This is notable only because the ABC censors must have been asleep and didn't bleep it out. Now Chris was doing a bad Ford Impersonation, but you could clearly hear the f-bomb there. Weird to see, since the show is taped earlier in the evening and all.

My hero is indeed a hypocrite. But then again should we be surprised? Only question is: Did Disco Inferno hook them up?

Yea its been kind of tame recently. But I like his interview style and the fact that most of the guests wind up talking about something other then the thing they are promoting. Guillermo and Uncle Frank usually make the show for me. Though they definately miss something with the untimely death of Veatrice.

I'm really into this show now, it grew on me as the first few weeks went bye. Chapter 5 was absolute gold, though Kenny and April hooking up so soon into the series is kind of weird. Ferrel is awesome in his role, he even did a "whooo" to go along with the Flair look, this week.

The whole scene was awesome with all kinds of crazy thing happening on the tv while the gang ignored it. And Ted breaking up with a girlfriend for finding a Creed cd in her room=classic.

No Alexis was good I though, she's been getting dogged by the judges lately, but she is way talented. Anoop finally had a good week. I am sick of Emo Boy, but to me Sarver deserves to be cut tonight. He didnt' even pull of country convincingly and that should be a strong suit for him. Plus he talks back to the judges way too much. That being said, all the country fans likely voted for him so we'll probably get a strange cut tonight. And I though Matt was kinda weak last night, the Justin Clone thing is getting old fast for me.

Agreed. Though the coolest thing happened after a game once, they showed the highlights and went to the final wrap up screen with boxscore and "Jive Soul Bro" started p;aying (its on my ps3 hdd), but they made it sound like it was playing through the stadium speakers. Awesome. Now I want Yankee Stadium to play this song after every game, after NY,NY of course. Actually it would be cool if you could edit the song played at the end to NY,NY. But anyhow still cool

Great point. It's going to be hard to go back and read Foley's old books that are full of Test jokes. Mick actually must have really liked him to make those jokes. Although I think it had to do with Mick not wanting to hurt Al Snow's feeling any more. Mick also claimed once that Stacy felt sorry for Martin after reading Mick's jokes, leading to them becoming a couple. In any event, sad news. Not to be taken lightly.

I feel kind of bad for Jasmine, she was at least better then Sarver and tattoo girl. Jorge was an obvious cut here. Gotta loves Simon's reaction to Seacrest asking if they are going to save Jorge, he just went "No." deadpan. That had to make Jorge feel better. Hope next week's theme is a good one.

Agreed, the improvised songs bit they did about random Audience members was awesome. They even did country! Still like Kimmel more, but Fallon is funny, depending on his guest. His monolouges still need polishing, maybe when he stops being so nervous.

Hilarious parody-filled episode. Good to see Trey and Matt still have motivation. Now I'm going to do the Mickey laugh after every sentence I speak.

The option to add your own music is awesome. I can't explain how cool it was to see Mariano departing the bullpen in a cool camera cut, as "Enter Sandman" started to play. Plus I gave Batista's theme to Johnny Damon when he walks to the plate just like in real life. Of course I gave the Wolfpac theme to Giambi even though he's no longer on my team. Hitting is still tough though, you gotta really work the count and be selective. Though even when I make contact, it always seems to be a flyout.

Noticed that Perfect has the redone version of his theme from 2002. I figured that since they used it on his dvd menu. Bulldog also has the fake theme he had in Sd vs Raw 06. Nice to see Fink say "and now the man who drew number 1", plus the commetary is more specific. like when Yokozuna entered, King said " Here comes Yokozuna! Hes my pick now"

Finally the PS3 demo arrived on PSNetwork. I played the Rock-Austin relive match. Kinda hard getting used to a new control scheme. I need to keep playing to get hang of it. Is it just me, or is there not too many moves in the game? Maybe I just don't know how to do moves, but it seemed rather limited compared to SD vs Raw 09. Also played Hogan vs Andre and it was fun, with Heenan constantly interfering, so I had to kick his ass a bit.

No actually that's pretty much it.