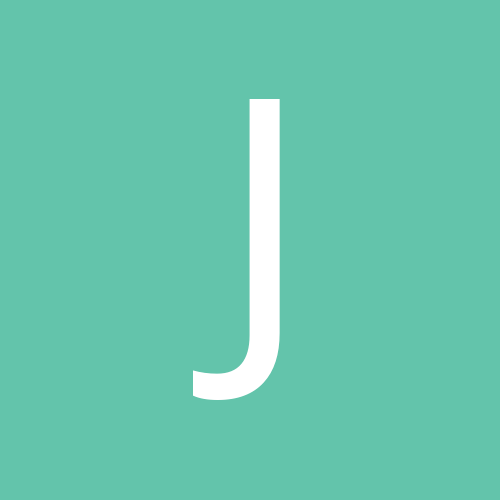 Content count

5375

Joined

Last visited
Everything posted by Jericholic82
Jericholic82 replied to dpac's topic in Technology

I found a 22 in VIZIO LCD 1080P at Costco yesterday for only $299, plus it came w/ a HDMI cable in the box. Yknow I grabbed it as I have seen 720Ps for more money that and smaller screens. I'ts awesome, but my problem is my SD cable box gets bars and a hum when I connect via S-Video or RCA, but not RF strangely. Now of course I'm gonna get an HD box and connect via HDMI but I hope it doesn't have the same problem. It's not the cables as I have Monster SVIDEO and audio set, plus every one of my old devices work fine via the svideo port. The TV dept manager at my job said it might be a ground loop prob , but to try the HD box first. I think it's the cable connection myself as the interference stops if I unscrew the coaxial cable from the digital cable box. Any ideas what to do?

no love for the million dollar belt? I personally like the 86-98 IC title the most. Or the winged eagle WWF title. Remember the 97-98 ECW TV title that looked a lot like the winged eagle? I liked the US Spinner belt more than the WWE title , if only cuz the whole center spinned

Why does WWE always show in Rumble commercials, the tag team battle royal from WM14? Do they realize it's not from a Royal Rumble, or do they show it, cuz the begin has a lot of people in the ring scrapping together?

Yea Love's entrance is included. BTW I think the reason Piper's music video looks so bad is cuz it's not the original. WWE got it from a Nitro where the nWo showed it to mock Piper.

Jericholic82 replied to Cheech Tremendous's topic in Sports

You know what's sad? As a diehard Yankee fan, I watched pretty much every game last season, and it is my opinion that they missed the playoffs because of a lack of run production and especially the non-official "clutch-hitting" stat. They finished with 89 wins even with pitching woes, and were involved in more close games than blowouts. In fact I could think of at least 10 losses that could have been wins if they could only hit better Don't get me wrong, I'm glad they addressed the rotation ,but the offense needs to be better this year. I hope Tex will be able to protect Alex in the lineup, plus Cano needs to step up at the plate with Abreu gone. The Tex signing feels like Giambi redux like we've hit the reset button back to 02. Hope all that money is worth it. I ponder if last year had turned out better, would the Steinbrenners be throwing money around like this. It seems a rash reaction to failure. Not to say I'm not excited about 09, I'm just sayin (TM Shane Helms)

You might as well change the thread subtitle, we don't even get WWE dvds at CCity anymore (last one was the HIAC). I'll probably get the Starrcade, as I never got around to watching it on 24/7. My Survivor Series 08 dvd should be arriving via mail from deepdiscount.com maybe tom. Any extras on it?

That was a good show. Helms/Benjamin stole the show , especially after the break. I bought that Helms nearfall off the SW. Cool to hear Tazz refer to the Nightmare on Helms Street by name, as it hasn't been said since WCW (known as the Eye of The Hurricane previously in WWE). Helms seemingly has shook off the ring rust and looks sharp again and we all know about SB. They have good chemistry and I'd like to see a PPV rematch sometime. Rest of show ranged from good to at least not too bad. The diva match was ughh,though Maryse is improving. Glad to see McCool lose since she was a bland face champ maybe she'll make a better heel. Hey I can hope right? Jeff continues to be crazy over. Poor Big Show, I guess his heel push is dead now. Kizarny next week! This should prove interesting at least. Poor Chavo .Sad to see Eddie is still more over than 2/3 of the roster. Where did Bam Neely go anyhow? Well it was a decent waste of 2 hous, so thumbs up.

Considering this was taped before Armageddon, they gave away the fact that Cena would retain his title, much like last year with Orton. Cole referred to Jeff as new WWE champ and Miz and JOMO as new world tag champs despite no belts. Anyhow show was fine and much better being 1 hour, so not too many long documentaries about the trip to fill the timeslot. The troops enjoyed it and that is what counts. Although the constant self back-patting by WWE makes you sick sometimes, the show was ok to watch. Question, did Big Show just turn face there? I doubt it will be mentioned, but it sure looked like it .Then again JBL did the same thing 2 years ago ,attacking Masters, so likely no is the answer. So, anyone else actually watch this?

Hey I'm going to this PWS show at the local PAL this Sat night. I found out about this when people were handing out flyers at the RAW houseshow in White Plains this past Jan. The Website is www.prowrestlingsyndicate.com and they have a myspace page. They seem to book alot of TNA guys. But they are advertising Sabu vs Jerry Lynn (previously announced as Sabe/Sandman, but Sandman has been taken out of the match and is still advertised as making an appearance) They had also announced a Tito Santana/Kamala match at first but that has been taken off the poster. The only other matches announced are a 12 man tournament to crown a world champ, and a womens match featuring Angelina Love of TNA fame. Should be fun. I'll give you a recap on sunday If I can.

But she did get her hand up to protect her head, I just don't know how much chair hit her face, these were old chairs afterall with sharp points prob, but yea that looks like a blade, I'm pretty sure Matthews cut her , he immediately got down to "console her" following the accidental chairshot. My dad thought he saw him rub something on her head, he fig it was fake blood, but we know better.

I Should note that the team of Tapp and Cole mentioned in the results are known as the "Scumbag Express" thereby making them my new favorite tag team. And they did a move where they yell "SCUMBAG EXPRESS !! WOOTWOO (train noises) then do a double running attack of some kind (unsure what cuz the opponent moved) . Too bad they jobbed to a pretty boy team wearing horrible, tight fitting orange pants

Damn when you're right, you're right. Like I said I THOUGHT it was fake. I didn't get a good view of her head, as I was sitting 35 feet away from the ring. I just didn't think Terri of all people would blade. Thanks for that blownup pic though, I hadn't seen that particular shot yet I can now tell my dad he was wrong . I don't think he believes me about blading,even after all this time.

I remember in late '97 when DX first formed, I knew 2 dudes who were huge DX marks, even writing it on their backpacks. Keep in mind , this was the original DX, not the post WM 14 version that caught on with many a young fan. So of course people laughed, but being a big HBK mark at the time, I joined in the DX spirit as we formed an unofficial chapter of DX at the school. My sis told me when she was in JH (97/98ish) the kids formed two factions of nWo and DX , which of course she didn't get what her friends were talking about.

Yea, but live it looked like fake blood to me, (she put her arm up to block the shot, but the top of the chair defin hit her on the head.) The setup was she was holding Deadpool and Matthews swung and DP ducked. I doubt she bladed, but the pics look nice.

Sorry for the delay (as if anyone cares ) but here are the 12/6 results PWS FIRESTORM II - RESULTS 225 fans witnessed Firestorm II live on December 6, 2008 at The Yonkers PAL Building in Yonkers, NY. FOUR WAY NO DQ MATCH FOR PWS TITLE DEVON MOORE defeated Sabu, Sandman, Grim Reefer, and Balls Mahoney in a 5 Way No DQ Match to retain the PWS Title by pinning Grim Reefer. This match saw singapore cane shots, a stretcher, multiple table dives, about 50 steel chairs in the ring, and more mayhem that spilled all over the building while Commissioner Iron Sheik watched! KNOCK OUT MATCH "The Ugandan Giant" Kamala defeated Eddie Kingston in a Knock Out Match in ONE MINUTE after knocking Kingston to the mat followed by a big splash. Ref counted a 3 count pinfall as the savage Kamala was unclear on the rules, however Kingston was knocked out cold for the 10 count! AMBULANCE MATCH The masked DEADPOOL with Gorgeous George defeated Kevin Matthews with Terri Runnels , leaving both Kevin + Terri a bloody mess!! PWS TAG TEAM TITLE TOURNAMENT MATCH Air-O-Dynamic defeated The SAT to advance ! After the match, The SAT attacked The Dynamic Sensation and Javi Air with steel chairs. BEST OUT OF 3 FALLS MATCH "New Age Punisher" B-Boy beat Danny Demanto 2-1 PWS SINGLES ACTION Romeo Roselli pinned Julio Dinero with Miss Michelle at ringside Tommy Suede pinned Pinkie Sanchez 5 ON 5 ELIMINATION MATCH Azrieal/One Warrior Nation/Paul E Normus/Bandido Jr/Earl Cooter with Rocksha 337 at ringside beat Soldier Ant/Fire Ant/Ophidian/DJ Hyde/El Scumbag with Azrieal + Warrior Nation as the survivors PWS PRE SHOW ACTION The Urban Legends beat Da Hoodz to advance in the Tag Team Title Tournament Paul E Normus + Rocksha 337 introduced Timmy Aiight who went on to beat Joey XL Tyler Veritas/Adam Cole defeated Rob Tapp/Erik Jones (NOTES: Adam Flash was ill , Lince Dorado injured. Balls Mahoney, Fire Ant, Paul E Normus, DJ Hyde added as surprises) Great show, all the wrestlers talked and signed for the fans and took pics. Hell Sabu just walked in with his tights on and a tshirt and ballcap right past us when he arrived at the building. Later my dad was out smoking a cigerette with Sabu and talking about Abdullah the Butcher and stuff. Note that Sabu was waering his headress and no tshirt and it was freezing outside. Kevin Matthews continues to impress me as he took a hell of a beating in the ambulance match, with two of the sickest chair shots I have ever seen live. He was bleeding all over the place. Even Terri took a pretty sick chair shot. And these are old armory metal chairs at that. Sabu nearly killed himself in the main event when he got his feet caught in the top rope trying to do a triple jump dive over the top, and fell right on his head. Sandman got the crowd throwing chairs in the ring , and it almost got out of hand. I was thinking he'd get arrested in Yonkers again as there were many cops on hand at the PAL naturally. Shiek was hilarious, limping around slowly with his cane to yell at the members of Reality Check, he even got involved in the Demanto/B-Boy match, hitting Danny with his cane, after Danny taunted him by applying the Camel Clutch to B-Boy. Again it appeared that half the crowd were freebies and/or wrestlers' families or girlfriends. But they probably had about maybe 150 paid fans there, not bad for an indy fed these days. Hope they book another show here soon, I really enjoy this fed. Check out www.prowrestlingsyndicate.com for photos of the event.

So Team Be Jealous have won both the SD and Raw tag titles while still being on the ECW roster, what's a brand extension? Not that they don't deserve it mind you.

Jericholic82 replied to Canadian Brandon's topic in Video Games

Since my post in here I got Madden 09, TNA IMPACT, and SD VS RAW 09.

In elementary school, here in Y.O. (87-94), it was pretty popular. In 3rd grade my friends and I started to "wrestle" at recess, having fake matches (not really hurting one another) and pretend to be WWF and WCW guys. Often I would play the ref and get distracted by the heels. Junior High 7-8 (94-96) I had moved to Cali and wrestling wasn't too cool then . By around late 97, whe I was a sophomore , it started to get popular and by the start of my junior year in the fall of 98, it had taken off and there were wrestling shirts galore (I had over 10 myself and a different for every day at one point). One dude even had a WCW Monday Jericho shirt. (I was naturally jealous). It was so big at the time that our school news show had the guys dressing as wrestlers and playing theme songs. When I graduated in June 2000, many of us did wrestling poses and hand signals while walking on stage, and one guy even bit into a slimjim as Pomp and Circumstance played.

Jericholic82 replied to YourKock'sReallyGreat's topic in Video Games

Not really, you pretty much just described it. And the renovation at Cross County is being done on the other side by Sears and stuff, not at "the mall" portion (worst mall ever IMO).

Bump, next show is this Sat night. The latest updates have Balls Mahoney making an appearance. I can hardly hold back my excitement Anyhow I'll post results and stuff afterwards.

Jericholic82 replied to YourKock'sReallyGreat's topic in Video Games

Yep. Shockingly we had a well organised BF, the peeps even walked in when we opened. I pretty much spent the better part of 16 hours ringing up since I am a store vet and all. Saturday was still busy. Damn working retail makes you dislike Christmas. Our deals were pretty lame so I got no games (we weren't allowed to buy stuff on Fri anyhow) All I wound up getting was House Season 2 dvd for 14.99 on Sat, since it was the only season I hadn't got yet. I need a real job stat, I'm getting too old for this BS. I haven;t worked retail in like seven or eight years, and I *still* hate Christmas. It never goes away. Ever. That's great to know

My dad actually got me into it, he made me watch Survivor Series 90 with him and I loved it. He was kind of a casual fan through the years and used to watch the early Wmanias at my uncle's house when I was little. Actually my great grandmother used to watch back in the day. My cousin was into it before me so when I got into it, we would always watch the ppvs together and rent tapes, go to shows, etc. My parents used to buy me subscriptions to WWF magazine as a birthday gift for years. We would usually always order the Mania shows, and sometimes others. In early 99, my dad got back into it by watching the 99 Rumble, and especially enjoying the Rock-Mankind wars and hardcore title matches. We started to watch RAW together every week for awhile. After the early 00's he stopped following it with me and I have been on my own since. Though we have gone to some live events recently together, he doesn't watch on TV. He likes going to indy shows where everything is close and he can yell at the refs. Infact, we are going to a local Indy show this Sat night. My mom has never hated on it, although she thinks I'm too old to still be buying dvds and collecting magazines now (she has a point I'm gonna be 26 in a few weeks). My sister dislikes current wrestling, she liked the old school days. Mostly cuz now "it's all half-naked girls"

Jericholic82 replied to YourKock'sReallyGreat's topic in Video Games

Yep. Shockingly we had a well organised BF, the peeps even walked in when we opened. I pretty much spent the better part of 16 hours ringing up since I am a store vet and all. Saturday was still busy. Damn working retail makes you dislike Christmas. Our deals were pretty lame so I got no games (we weren't allowed to buy stuff on Fri anyhow) All I wound up getting was House Season 2 dvd for 14.99 on Sat, since it was the only season I hadn't got yet. I need a real job stat, I'm getting too old for this BS.

Jericholic82 replied to YourKock'sReallyGreat's topic in Video Games

Ah BF , I got to be at work at 4AM and watch the endless sream of a-holes run in for "deals" The sad part is that if u are not one of maybe the first 50-75 people you aren't getting that cheap TV or laptop. Anyhoo we at CC AKA The Titanic, will offer 4.99 and 9.99 games bins as well as assorted sales on newer games. Plus GH3 on sale for 54.99. Too bad we have no PS3s in stock at my location, despite being in the ad, meaning I have to hear complaints about "false advertising " all day. Pray for me guys .

Correct me if I'm wrong but wasn't Sid originally going to captain the Bossman/LOD team but with Savage on the verge of being reinstated, he dropped out? Actually Sid was injured (torn bicep IIRC) they kayfabed it having been hurt by Jake in an untelevised match IIRC (may have been true since they were working house shows together at the time). Anyhow I have the CHV tape I got it used back in 01. I remember having my cousins over for this PPV since we had a black box at the time . I just had this feeling that Hogan would lose and that and the Rockers fighting ruined the holiday for me . I went to my 1st live event the sat after this (At MSG 11/30/91),but Taker was not there, but I did see Hogan vs Flair.