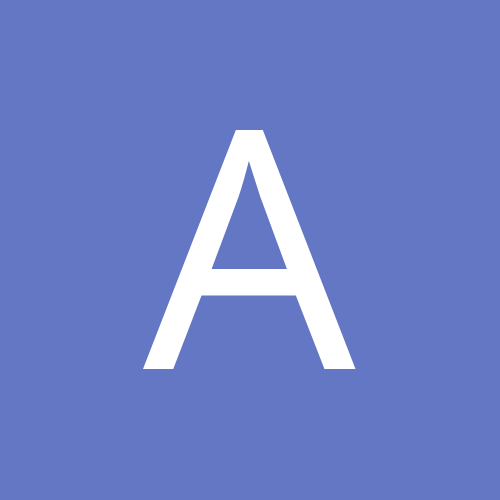 Content count

266

Joined

Last visited
Everything posted by AnnieEclectic
McDonalds has a ¨Flavor of the South¨ theme going on (dunno if itś just new england or what) so there is a country breaded chicken biscuit breakfast sandwich. I figured what the hell, right? Its fried chicken in a biscuit. thatś it. No butter, cheese, egg, or I dunno - anything but a dry biscuit and fried chicken. Weeee. So if you ever want fried chicken in a biscuit for 2 bucks, go to mcdonalds. ugh.

I'm sure it is, but frankly this train wreck/roller coaster/complete waste of time looks like it could go on forever. So allow me to just jot down the last little fiddly bits my brain has on the topics - whatever the FUCK they are at this point - and let someone else use the pointed stick for a while. Assuming all of this is true, and I suspect it is because my opinion of humanity as a whole isn't so great, this is a pretty fucking sad set of posts. Admittedly, I was looking for a somewhat statisitical debate - seeing what's inside the crazy mind of Marney. Honestly, my brain can't shift to a paradigm (or whatever it's called... mindset?) where what's coming from the "Firestarter" account makes any sense at all. I failed to see what seemed to be an otherwise normally functioning woman, someone I would rather look up to as they had what I myself wished for, be so stringent against any other way of life, especially since what that lifestyle entails. Instead of fascinating social experimentation, this side conversation starts to prove a different debate point - whether Marney was a whore. Then comes the 'deflowering' story. Of course, I took a cheap shot to end my argument, but I was expecting a firebrand attack back, a proud woman having one of her obviously more moving memories blatantly attacked for what it is - a creepily disturbing anecdote that would cause me, were I to be a mother, to start looking for the nearest weapon and an address. No attack back, just smug acceptance of what she perceived the incident to be. Again, assuming this all to be true, that's the saddest thing I've come across in some time. I don't know what to say anymore really than, well, good luck? We're obviously of different mindsets, but regardless we're both human and... well, you've been through a lot obviously. I don't feel like prying anymore.

Nope. I'll never understand true woman-to-woman love if it involves underage sex trade. Peace.

AnnieEclectic replied to AnnieEclectic's topic in Food Folder

Well my main problem with the mcdonalds sandwich was purely presentation it's dry fried chicken in a sliced biscuit. No butter, cheese - nothing. That's gross. At least butter the thing, or offer a drink so I can possibly swallow the food. And, nope. Never heard of chicken and waffles - chicken 'n waffles - chicken & waffles - or lemon curry. Guess I'm a bit sheltered.

Uh... huh. I'm really sorry, I don't know how else to put it. Lemme start from scratch - Someday, in the future, you meet a woman. Fact - genetically born woman, uterus and all. You meet, date, pick however you prefer your romance. Consider yourself in love at this point. She comes out as a Female to Male transsexual. She desires to become a man. Your reaction?

Ouch. Even as a fully passable post-op, still full stop. I mean, not like I´m surprised but still. This is the reason I have to be up front with everyone. I could never invest time, money, and emotion into a relationship then find out that my past is non-negotiable. Rigid thinking and emotion should never mix. I then ask the same question to you in reverse. Beautiful woman (meaning born that way) and you start dating, form a loving relationship, then she comes out as FTM trans and wants to start transition. I have an expected answer (and for those playing at home, yes you can answer too) but I am curious about how the logic will be played out. I get this response, so no need to elaborate. I just want to see the next reply. I´m trying to determine if your opinions towards transsexuality can carry a logistical thread. I don´t mind differing opinions, as long as you can differ consistently. Hereś the soft lob, show me your backhand.

Here's an interesting question (and I've already put up defenses so I don't get offended...) What would happen if you found a beautiful woman, who melded with you and formed a relationship and as it started to get serious she decided to let you know she was post-op. Would the lesbian "Beautiful woman who I care for" side win out, or would the "Trans-folk are abominations against nature and god" win out? It's like Shark v. Gorilla, only with emotions! EDIT: POST-op... dammit - I suck. I'm pretty sure as originally written you'd figure out she was pre-op pretty damn quick. Let's try it again. Your mindset is morbidly curious to me. Plus I see Thoth's lurking in the thread. *tags*

3.38 now... in four days. Wow. I feel like I've been violated at the gas pump every time. I have a little tiny saab that took $50 to fill!

I've hired over 150 callgirls and I have great respect for them myself. That's why I usually use quotation marks when I have to use the word "whore," because other people treat it as an insult, while I don't consider it an insult. *sigh* You know, I think I know why Milky likes you. You're practically a walking contradiction, yet talking to you - you sound like someone who has their mindset very rigidly placed with no room for error. How do you do that? And in a not totally unrelated statement, have you ever done acting?

I'd just like to say at this point that I have respect for whores. Were it possible I'd be one myself. Lots of casual sex plus money? Maybe relationships have jaded me, but frankly I love being paid for stuff I enjoy. Did it with video games, would like to with guitar... *shrugs* Not that this really means anything to anyone, just throwing it out there. I'm a slut and proud, but when someone pays me I'll be happier. At least more bills would get paid!

AnnieEclectic replied to Mik's topic in Technology

They got ripped off by Microsoft, so two decades later they mutate and warp FreeBSD. ... Fuck Apple.

That may be the oddest sports analogy I've heard. Then again this whole thread makes me want to gargle bleach. Don't hold your breath - I've got things to do before I go. My dream is to bed 5 sisters aging from 18 to 35 at once. Then I may die a happy and fulfilled woman. Doesn't take much.

Wow, this went from funny/mild jealousy-inducing to really sad, depressing, and pitiful. Remphasized by me. The bolded sentence makes no sense start to about middle. You cannot 'be sold' at the same time you 'willingly give yourself' to someone. This either ends one of two ways logically: 1) This entire story is bullshit. This would work on almost anyone else. Hell, I'd even be skeptical of Milky saying this. For some reason I believe you, mainly because you have no reason not to. That's the best motivation for truth in this world. 2) You were sold to someone by someone else, while being duped. Someone used you as property to get money. Whether or not you liked it is immaterial, you were dehumanized, reduced to the same level as cattle and grain. As much as I know my sympathy is going to be rejected by the subject because I'm somehow unhuman myself, I still feel pangs of sadness. No one should have their feelings, childhood, and sexuality fucked up like that (by sexuality I mean general sex-related issues, not orientation per se). Not even a delusional lesbian who hates trans-folk. If I were put through the same ordeal as described... I'd have no respect for myself and would probably be blowing sailors for $5 a pop. I guess I learned a bit how exactly Marney became Marney. I'll stop fucking with you Marney, you suddenly became human to me. And for some reason I feel the need to apologize for that, too.

Approved. As for the "Top Ten Pornstars" part, I could probably only name two (women) off the top of my head... Anastasia Blue (always stuck in my head) and... Gianna Michaels. First becasue if I wanted a super slut as a girlfriend, I'd want her to look like Gianna. Second - Michaels = wrestling reference. I can remember things better if they relate to two or more things. Men? Peter North, Ron Jeremy.... and we're done as well. Who knows pornstars?

Oh sweet, she got unbanned! I missed these intelligent conversations. But damn... $11k USD for virginity? I'm jealous... I got nothing but a shove in the closet when the cops came. But hey, I had just turned 15, so we were close in age, right? ... whore

What. False confidence, itś what I do sometimes. Dont take too much of what I say seriously,

Marney is harmful to discourse. I'm not saying this because she has different opinions than I do, I'm saying this because she's... fucking harmful to discourse. She has two speeds, nuetral and horrible person. Theres no in between. Plus, theres no call to say those things to Annie. That's another, person, man. Lots of ball-busting goes on around here, but in all seriousness, Annie is a real person - and a person who went through some shit all her life that none of us can even imagine (I'm not saying it's worse than anything we've gone through, just way, way different.) What the fuck does anyone have to gain by denying her a gender? It's just ridiculous to me, it's like getting mad at somebody for ordering cake when you like pie. Bunch of fucking squares. PS - I know Marney wasn't banned because she ragged on Annie, but I'd like to think it's a good enough reason. PPS - I didn't intend for "ball-busting" to be a pun associated with Annie literally having her balls busted, it's just a happy coincidence. Throughout this whole discourse all I can think of are horrible flashbacks about being an Off-Topic mod on a classic video game website. I just didnt know I was playing the role of ¨The one that doesn´t mean to start shit but somehow does anyway¨. This will probably start even more crap but whatever, I am on three hours sleep and don´t care. 1) Other than Marney irritating me for calling me ´boy´ and whatnot, meh? I don´t agree with her but she is certainly a... dynamic in conversation. Whether or not her being here is for the ´good of the boards´ whatever - I wouldn´t be all bent out of shape if she was still here. I think, like a lot of others here, I haven´t invested a lot of emotion, just morbid curiousity of how out of control she would get. 2) Having been a mod of a moderately sized and totally unstable forum before, I have to agree with VitX just on the ´having been there before´ thing. Her post pretty much asked and VitX complied. And should she want to come back she totally should. I could use a debate opponent I can run circles around. 3) I would like to thank y´all for your candor, at the least. I don´t have a problem with joking around, I see my past (and future) as just stuff. Nothing´s offended me other than that initial Marney barrage and even then I wasn´t super pissed. If I´m around in a thread please dont be all eggshells about it (not like I think anyone would). 4) Milky did call me a mutilated man, and I probably would fuck him. I wonder if he were somehow my twin - minus all the gender changing mess, of course. 5) Ball-busting.... heh.

You know what, I totally agree with you - and while I similarly don't have the moral authority to judge you either - they're totally separate issues. I can't tell you how we got lumped together either, but the brain chemistry is nowhere similar. It's sexuality (on your hand) and physical gender (on mine). If it makes you feel any better, I don't think you're supporting Marney's side either. It is, however, a good point that deserves stressing, so thanks. ... I'll catch up to the rest later and edit in. edit: aaaand we're in the CS now. why are people bitching about that? Admittedly Marney and I made posts that pretty much threw this one right off track so it should be here. Maybe it's 'cause I used to be a mod at a different board, but I don't see the problem. thanks for the backup, Thoth. We should talk sometime - especially when I get a 360. I've finally caved on my hatred of halo

Yay, I'm not the only /d/tard here!

AnnieEclectic replied to Maztinho's topic in Food Folder

Consider me curious - but where to find it? Or order it, since in new hampshire you're lucky to find a place that sells sushi in a 20 mile radius. :/

$3.17 here which is the highest I've ever seen it. Sadly, it seems to be way under a lot of other people. Still, meh the higher gas rises, the quicker alternate fuel technologies seem attractive. Economics control everything folks, we'll see in ten years if I was right. If I'm even still around

It's amazing how we go off topic so quick (I'm sure I'm not helping...) When I get home I'll try to find the interview of her I saw where she clears it up. Now, let me put this next part down since it's kind of important - I am now not fully sure how true my previous statement about Ms. Curtis is, save for interviews and the snopes article However for clarity - I am of the position that I think she was born with a Y chromosome (I seem to remember her saying she actually has XXY, not just XY, but again, my memory sucks) but that she was born fully female (aka no 'corrective surgery' or anything) and remained as such. This is how I remember it being described in said interview. Hopefully I can find it, because otherwise I'm hallucinating. And since I'm not into hallucinogens, obviously someone's spiking my pepsi max. Work will be more fun though. edit: btw - "Rejected" and all of Don Hertzfeldt's work are awesome. I used to have the bleeding cloud as my desktop

AnnieEclectic replied to iggymcfly's topic in Video Games

Second season starts on 4/20 (ha ha...), is there a draft system where rookies come in for ye, Ced? I'm a draft geek so I'm curious to see what happens.

You know, I've been thinking about a long-distance move... Mark Wisconsin off my list. I can't even think of anything along these lines that've happened around here. That may be both a good and bad thing.