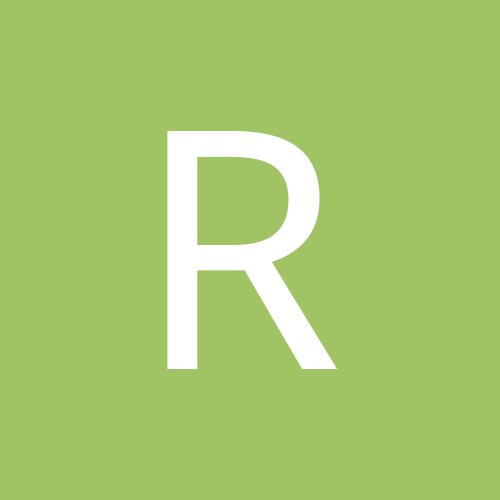 Content count

3510

Joined

Last visited
Everything posted by RedJed
Kane/Punk really tuned my interest level down a bit for this show, just has no right being on ppv when it's the clearest example of "lets just throw in a filler match without much of a reason to" in a long time in terms of WWE ppv lineups.......as a five match card without Punk/Kane and wasting time with the Khali Kiss Cam angle, it sounds tremendous, but it's just sad that match and the stupid Santino segment will probably take up a half hour of ppv time likely. Personally, I'm more looking forward to Steamboat/Jericho and the Hardy match above anything else, although I'm sure Cena/Edge should be strong considering the stip and the promise this is the final big time match with the two. Christian/Swagger have never had even an average match one-on-one (more good to great matches) so that has the potential to be the showstealer as well. As far as the six man goes, I smell a turn by either Shane or Batista there to cost HHH the title, more likely than not I would imagine it will be Shane, finally perhaps joining Legacy. I wish they would pull a change in the match last minute and make it a six man elimination match instead, just because it seems too predictable HHH is losing the title without having to lose at all.

Fortunately, a correction to make on the original spoilers for Smackdown this week........it looks like Ziggler/MVP is supposed to happen NEXT WEEK on Smackdown from Madison Square Garden, and not on Backlash. Perfectly fine by me.

Yeah the word I read in today's new Observer is that he stood up TNA for more money before he would come in (is this a common trait of wrestlers to do this, because it seems like it should be the ultimate bridge burner when a deal is already made and then the worker tries to stand them up on the deal almost) so chances are he won't ever be coming now, which is sad to hear. So they are trying to find a new partner for Red, with Sonjay Dutt being talked about as returning to take the spot.

Credit: PWInsider.com Xplosion Results: *Awesome Kong defeated Sarah Stock. *X-Division champion Suicide defeated Sheik Abdul Bashir. Impact Tapings: *Jeff Jarrett comes to the ring with the TNA World Title, Mick Foley comes out and Jarrett officially presents him with the title. They announce an Ultimate Sacrifice match Four Way at Sacrifice with Foley defending the title against 3 others who are also sacrificing something important to them. Foley asks Jarrett exactly who is TNA management around here, then books Jarrett against Scott Steiner for tonight. *The Beautiful People are backstage and they say they are going to throw the biggest party this side of Hollywood. *Don West in a pre-taped interview with Team 3D. They address the current state of tag team wrestling in TNA and they start the Team 3D Invitational tournament. The winner receives a check for $100,000, a trophy and a shot against them for the TNA World Tag team titles *Quarter Final Match in the Team 3D Invitational: Beer Money defeated Lethal Consequences *JB in the MEM locker room with Kurt Angle & Scott Steiner. Angle says Team Jarrett didn't beat them, they beat themselves. Steiner takes the blame saying that its his fault for trusting Jeff Jarrett and 20 years down the drain. *JB is backstage with Jeff Jarrett. He says that Scott Steiner is not a happy man. Jarrett says he doesn't give a damn about Steiner, screw Steiner, Screw the Mafia and screw Mick Foley. Eric Young comes up to him and asks him what does he have to do to get noticed. Sting handpicked him. He had 2 X Division titles taken from him. He wants to know when its his turn. Jeff says that Holiday (or something like it) doesn't have a tag partner he had travel issues and to go find him. *Lauren is in the MEM locker room with Booker T, Sharmell, Kevin Nash & Jenna Morasca. There's some bickering back & forth between Sharmell & Jenna. *JB is in Jarrett's office with Jeff. AJ Styles and Daniels come in. Daniels thanks Jeff for bringing him back and how much it means to him. Jeff mentions how its guys like Daniels and Styles who make it worth it. JB says the Knockouts are next, Jarrett says to knock himself out, he's got something to do. *Ladder Match for a future Knockouts Title Match: SoJo Bolt defeated Taylor Wilde. *JB is in the back again with Jarrett, who this time is interrupted by referee Slick Johnson, he says that Jeff's daughter called and its important. *The Beautiful People celebration is up next. Velvet & Madison shill the new Knockouts trading cards and formally introduce the new Knockouts Champion, Angelina Love. She thanks all of her "adoring fans" Velvet then brings out "the dancing boys" who dance for the new champ until Awesome Kong makes her way to the ring. TBP bail out and leave the boys, one in which receives an Awesome Bomb from Kong. *TNA Legends champion AJ Styles defeated Kevin Nash (with Jenna Morasca) by DQ due to interference by Booker T. Postmatch, on the ramp, Nash & Booker had to restrain their respective women *Quarterfinal match in team 3d tourney: Eric Young & the former Trevor Murdoch (now billed as something Holiday) defeated No Limit. *Backstage, Cactus Jack is shown coming to the ring for commentary *Cactus Jack's Smack Attack: Tons of weapons are brought in trash cans to ringside and barbed wire are attached to a section of the ring ropes *Jeff Jarrett defeated Scott Steiner. Post-match, Kurt Angle comes down and gives Jarrett an Olympic slam nd put him in an ankle lock while Steiner puts him in a Steiner recliner. Mick Foley leaves the commentary table to rescue Jarrett and fends them off with a steel chair. Foley then attacked Jarrett with the chair and left him laying while Angle & Steiner stood at ringside. Daniels and AJ Styles ran down to help Jarrett who took the mic and said he knew 6 months ago that Foley was a freaking maniac and the next time he sees him he's gonna stick a pink slip up his ass. The lights then go out and Bobby Lashley's music hit and he appears at the top of the ramp and stares down to the ring. Angle and Steiner laugh & applaud at Lashley's appearance. He then disappears into the dark, while Daniels, Styles & Jarrett remained in the ring. --------So Foley has gone completely heel or is this more shades of grey, much like he was with the Sting program? Appears Lashley is Main Event Mafia, but the inevitable Angle/Lashley feud will happen, I'm sure. Oh and what a stupid idea with the Duds Invitational Tournament. Not quite sure what "Smack Attack" was supposed to be, Foley's version of Piper's Pit? Sarah Stock and Trevor Murdoch apparently have joined the roster, oddly enough. No London or Red as of yet. The idea of a four way makes me think they will do Foley v. Angle v. Jarrett v. Sting, but we'll see. Then leading to adding Styles and Joe to the mix for King of the Mountain at Slammiversary from there.

I didnt even bother watching ECW after reading the spoilers, who took his place? Superstars this week sounds dull with a lineup of Finlay/Hornswaggle v. Kidd/Natalya, Show/Kane v. Punk/Rey, and Kofi/Edge.

Here is the first Flair ROH official promo...... So is this place THAT dead that nobody here even watches ROH or what?

Yeah I didn't even know Red was in the business anymore due to injury, so either TNA talked him into a comeback by putting him in a tag team, or else he just totally fell off the radar and just works random spot shows or something. Whatever the case, I'm excited to see how the pairing works.

Smackdown sounds a little bizzare, if not extremely thrown together, plus two more really ridiculously pointless and dull matches are booked for the ppv on Sunday in MVP/Ziggler (which is tolerable on weekly TV, but not on ppv) and Kane/Punk (which sounds borderline retarded since they had a horrible match on Raw that ended in one of the sloppiest finishes in recent memory). Taker loses to Show via knockout? Why was this match booked and what is the point, sounded like they were wanting to blowoff that program that seemingly ended months ago? Good to hear they are making a point of saying Cena/Edge at Backlash is the final match those two will hopefully ever have, as the program has significantly worn out its' welcome. Smackdown main event just sounds like standard shit to say the least, just furthering teasing heat with Batista and Shane, which I think few people even care about. Nothing at all to write home about on ECW either, wow I feel sorry for the poor UK'ers who went to this live with this night of "action." Sadly, the two dark matches of the evening sound better than anything.

According to Meltzer, as of yesterday, Paul London & Amazing Red were scheduled to debut as a tag team at the Impact tapings tonight. I don't think alot of you here have followed TNA since it's inception, so this is probably nothing news to you, but it is to me since these two were a significant piece of that first year of TNA for sure. London hasn't done much since being released from WWE, but prior to him heading over there, he was really getting over in TNA and more specifically, ROH. Amazing Red kind of did the opposite, really took of in the early days of ROH, and then followed that up by getting noticed in TNA and having a hell of a following there way back when. Already envisioning a feud with Red/London against the Machine Guns for the IWGP Jr. tag titles (ie the unofficial X Division tag titles) which would be some really fun stuff.

The idea is that since he's a big name and holds credibility with the masses is why he's champ right now and if he puts someone over strong whoever he jobs out the title to, then in turn they should get a big rub from it. This isn't rocket science, Karc. While it's true Foley can put someone over without having the title (see the Machine Guns a few weeks ago on Impact, more specifically Foley gave a pretty decent rub to Shelley it seemed like) the idea is that it will mean significantly more if Foley is the top dog at some point and whoever that guy is to take him down will get the biggest rub out of it overall.

In the long term, it's been proven that Foley knows how to put over people, so conceivably, he could put over the next guy to get the belt strong, starting it off on a positive note whenever a title switch would occur. Just as an example, lets say they would keep the title on Foley until Joe turns heel and beats Foley for the title. Chances are, given the history of Foley particularly wanting to work with Joe (from back in ROH) Foley would make him look like a million bucks.

Yeah, that is totally what this film is, a live-action cartoon/video game or something. And the sequal literally picks up after that singular moment you are mentioning. And it plays incredibly well to the original, almost to the point that you need to watch the first one again before seeing this, just to see how all of the characters and previous story plays into this one (which is does alot of). And of course the Crank films are supposed to be more comedic than hard edged, just like Shoot Em Up was. Again, that's the point.

Wow, I'm shocked they gave the belt to Foley, it's a good surprise though, to see where they go from here is anyone's guess. I wouldn't mind them doing a Foley/Sting falls count anywhere match at the next ppv in honor of their one years back, which I think was in Florida as well back then (wasn't it a Beach Blast or something?). Then from there, I would guess Foley works the KOTM match in June as well, etc. The match itself had some slow and plotting spots to start but once they built the psychology of each guy essentially taking each other's legs out as much as they could to win the match, it started picking up. The finish did kind of come out of nowhere but it looked kind of brutal since I believe they actually were working with legit barbed wire in there and it seemed to connect a few times without blades to do the job. Overall, the match brought back the history of the two and since Foley won, I have to assume we might get a rematch out of this, which I'm all for. And after rewatching the match again just right now, wow did Foley take actually a really nasty bump off the cage to win the match, I knew he dived on it a bit but not that bad. Still pulling that crazy shit after all these years. Definately was worth the $30 for this show, one of the better TNA shows they have done in recent memory. Unlike Mania, the last two matches completely made the show instead of dulled it down since they were both damn good in my opinion, and the two Mania title matches didn't deliver anything even close to what was here tonight.

I will say this much, the Lethal Lockdown match was strong and that Machines Gun match was real good too, the rest of the undercard has been here and there. Still can't get over that crazy dive Styles took through the top of the cage as well as being legitimately caught off guard with Lashley showing up.

WTF, Bobby Lashley? Well, I certainly didn't see that coming, although it was always possible and they were playing it off like he's with the Main Event Mafia. Surprised it took him this long to get to TNA, to be honest. Angle/Lashley has potential down the road obviously. Still begs the question of if that was who was talking to Joe or if Joe really was talking to Taz (and if the black towel over Joe's head meant anything or was just a swerve from the bookers) meaning that if he will show up later or not (not meaning later tonight as much as it would be down the road).

Holy fuckin shit..........what just happened there? Did Styles just knock himself out cold, I swear it looked like he hit that fence wrong. Amazing spot though.

Deja vu as Styles and Angle were the two guys who worked on the top of the cage in Lethal Lockdown two years ago, except Angle was the face and AJ was the heel.

By the way, a Joe/Taz pairing would be definately interesting, whether Taz would work a match or not is irrelevent there.

That may be happening, or Joe may just turn on everyone moreless, Joe was delayed in coming out to the ring, and was shown talking to someone behind a curtain. Strong hints that he may be talking to Taz, as Joe was actually wearing a black towel over his head. We'll see what happens here. This Nash/Joe stuff they just did was long overdue and good to see them follow up on their program a bit now that Nash is apparently not injured anymore. It would make sense that Joe immediately would go for Nash.

Daniels and Angle start out Lethal Lockdown, that's a nice booking move as a follow up to the great match they had on Impact last week.

Tag title street fight was as what you would expect, solid enough bout as they kept the intensity and the flow of the match going pretty good from start to finish. The brawling stuff was weaker than I had expected other than the DVon table spot, but still not a bad match by any means, but only about *** 1/4 or so, if that. Crowd responded well to 3D, to no surprise. Is Nash's gimmick just not doing anything but slowly and calmly walk in and out of situations with the Survivor chick? Well, looks like he will be working the match, though.

Few good spots outside of the ring on the Duds to build heat on Beer Money. Surprisingly, this match actually comes back to being inside the ring. I thought the whole idea of this match was that it wasn't even going to happen at all inside the cage. Not that I'm complaining, it's for the best anyway as these guys could only brawl so much in and around ringside.

Just for reference, saw this posted over at the Observer play by play page "I guess Richards is one of the former world champions making his debut, although they didn't identify him as that." So that answers half of the question of who's showing up tonight, Richards is one of the two former world champs. When did he ever even have a title other than perhaps the ECW tag title, if even that?

Yeah I think she knocked herself silly when she took that bump from Taylor jumping off the top rope, she seemed to land real hard a bit, not sure if it's injury as much as just knocking the wind out of her a bit, but she was definately not wanting to get up there, and wasn't even kicking out of those nearfalls near the end there, making the three count look really hokey. Then you could tell something was up when Taylor had to basically sit her up herself in the form of a headlock. Lots of talking between her and the official as well. Not sure if that was the intended finish, other than the fact that Love was definately supposed to go over and just couldn't pull off whatever the finish was. Total impovising on the spot there, akin to when Owen Hart injured Austin years ago at Summerslam. I hope it's not a serious injury, though. That actually was a decent little match though for the knockout title, Kong pulling off a senton cannonball was pretty crazy.

Yeah the program has definately run its' course (about 3 months) mostly because they just don't really have good matches together. This was no exception with the Chamber of Blood match, as other than two good bladejobs and a pop for Stevie Richards showing up there, there wasn't anything here that was special or even that good. Pretty sad when a thumbtack bump gets to the point of really not mattering one bit anymore, in reference to the finish of Abyss taking a standard back bump into some tacks in the ring. I'm thinking we now are going to see an Abyss v. Richards program and Morgan will work against someone else as well, at least I hope.