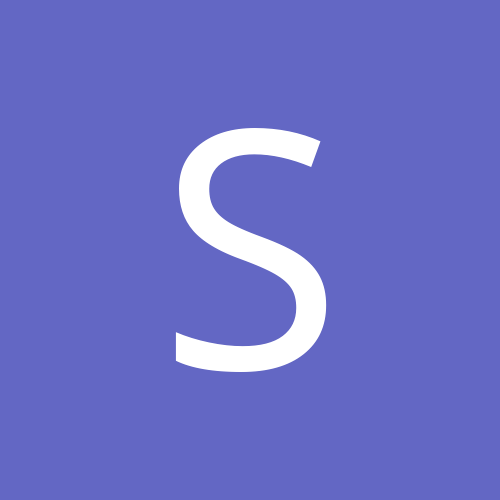 Content count

4611

Joined

Last visited
Everything posted by Special K
It's not a big deal, and has been getting way to much news coverage. But, that said, as to if it's racist or not? HE CALLED THEM JIGABOOS. And very closely said that white girls are cute and black girls are hos.

Wow. I wish Grindhouse had done better too, buddy, but lighten up.

I think Rosario Dawson is pretty great, but I have to admit, the majority of that is she's just fine as fuck. She was terrific in Sin City She was good in Death Proof as well. I too think that Clerks 2 was really forced. A really bad movie with two great scenes (LoTR speech and the Crying Game)

Wow, JSYK, did this movie steal your car or fuck your mom or something?

Well, sez you. And Russell did nothing likeable? He was fucking awesome. I really don't know how you couldn't like him in that movie.

I've seen 'Vanishing Point'... and it's a great chase movie. It's sorta like car fetishising though, which is why I think it was so referenced. Bullitt, French Connection, and To live and Die in LA are far, far, superior, as movies and chase scenes.

i actually do go to hommade exploitation festivals. So take it with a grain of salt.

Well, house of 1000 Corpses was just awful. Just awful. Well, I guess aside from Sid Haig's incredible opening. Then The Devil's Rejects is the most fun exploitation cheap-ass movei till Grindhouse. I'm Perplexed!

Angelus IS a total badass.' Surprised 'Wire' characters got so far. I may have to watch before the first four episodes. Dissapointed with Adebisi and Ryan O'Reilly. They could easily be in the top two.

I watched Jackie Brown tonight. Brilliant, funny dialogue in a severely underrated movie. I really hope DeathProof's dialogue was intentionally clunky, but after Kill Bill 2... I think Tarantino has either lost it or become too self-conscious. Even the good parts of the dalogue took me a little out of the movie, because it was like "ok I'm watching a Tarantino movie." Still, the movie kicked ass.

I thought Jackie Brown was pretty rad.

Wow, I'm glad I saw it on opening night with a raucous crowd. (line to the end of the block) Seeing it with an empty thatrre, or on DVD would be kind of a drag. Of course Seattle theatres are kinda different. The one cheap movie place (the Crest). I remember there was a two-block line to see the 5th Element.

I have high hopes for this. However, it's just the same'ol; never should've been renade thing. Wicker Man, Ju-On, Black Christmas are all perfect for what they want to be.

Exactly my point. It wasn't that bad. I wasn't, like, furious I watched it. but with those two leads, and Michael Clarke Duncan, and the premise, That's the most awesome first third of a movie, and averything else. Jus, ... well... Shit. I mean has ther ever been a GOOD Michael Bay movie? Look at Con Air. Honestly the best cast I've ever seen.Seriously look at that cast. And... Just pure, unadlturaterd shit.

I was going to bring that up. There's a movie with absolutely no plot, (Duel)and it fucking rules. And again, I thought,especially with Rosario Dawson, the second group was pretty awesome. Zoe Bell was the shit. Even before the car chase(s). she was hot, perky, and fuckin' Sassay....! I thought she was better than anyone outside of Dawson or McGowan. EDIT: to clarify, that was out of the Death Proof girls. Kurt Russell and Freddie Rodriguez were fucking boss. The butterfly knife scene? The audience fucking exploded. Also, Angle-Plex? put some spoiler tags on that shit.

Take a moment away from his daughter's college campus tour to kill a mob rat. Strangles him to death with piano wire I have to say, this was the most badass, crazy moment of Sopranos. Way bigger than Buscemi, or Pussy. I'll take Vic, Angelus or Bauer over him, but that was the 'holy shit' moment for me. Can't believe Adebisi or Ryan O'raeilly arent' still in there. Most brutal characters ever. Ok. I just love OZ.

Quick note: Last time I wanted to watch a Michael Bay movie it had Ewan McGregor and Scarlett Johannsen, greatly enhanced by a Phillip k. Dick plot. It 2/3rds sucked ass. I don't expect Transformers to be any better. The one thing good that could come of this is giant bumper stickers that you have to rub. 'Oh shit, this car's a decepticon. I better not fuck with it after rubbing it for 5 minutes.'

Definitely QFT. The dialogue tried way to freakin' hard, and the actresses were straight up BAD. The whole getting to the point of the radio announcement was like 5 minutes long, and just pure shit. I don't know if Tarantino was trying to be ironically clumsily erotic, but it sucked ass. Oh great, vapid characters drinking and getting stoned. Terrific. Of course, that's maybe a 15th of the movie's running time? I do pretty much agree that Death Proof should've run first. After Planet Terror and all those insane fucking trailers, you could hear the audience's restlessness. Still, I'd rate Death Proof at three stars in a second, with Planet Terror at 3.5. I also found the roundtable discussion with the second group was trying a little bit too hard, but the actresses were really engaging, actually having characters to speak of. The 'sailmast' conversation was a far more engaging, funny and intriguing Tarantino dialogue. I don't know how people could dislike Zoe, Abby and Kim. The entire last chase scene, the theater was fucking way into them. Oh, and lastly? How the holy hell did this movie get an R? This had moments far worse than unrated Dead/Alive.

"Yeah, I've been craving burgers all night, too. Furburgers. You know, I used to own a book called "Rude Food" which was a cookbook for delicious foods that looked like naughty bits. It was awesome.

Awesome, awesome movie overall. Planet Terror was definitely better, but Death Proof was much more faithful to 70's exploitation movies. To those complaining about Stuntman Mike 'going out like a bitch:' Overall, the 3+ hours flew by. I'm really glad I went to an opening night showing, and made sure to go to the theater closest to the U Dub. The crowd was the perfect crowd. Laughing and clapping uproariously, but not thinking they were doing MST3K. This movie could totally make a star out of a few people, or greatly boost their careers. Having only seen Freddie Rodriguez in 6' Under, it was fun to see him as a huge badass. Also, I found Zoe really engaging, cute, and she obviously has some fucking skills as a stuntwoman. Rose McGowan will be tied inicstricably to this movie like Uma Thurman was to Pulp Fiction and Kill Bill. Overall, it was just great to see the joy the two filmmakers had. Robert Rodriguez: I'm going to make Desperado look like Spy Kids! Tarantino: I'm going to show 50 long shots of women's feet and direct a truly great 70's-style car chase. (seriously, that's the best car chase I've seen outside of Bullitt and the French Connection.)

I'll try to pick up the slack.

That just made me very sad.

NORTHERN DIVISON FINALISTS (1) Jack Bauer - 24 vs (2) Theodore 'T-Bag' Bagwell - Prison Break SOUTHERN DIVISION FINALISTS (1) Vic Mackie - The Shield vs (2) Simon Adebisi-Oz This one is painful, they're probably my two favorite characters in the tournament. EASTERN DIVISION FINALISTS (1) Angelus - Buffy/Angel vs (5) Andy Sipowicz-NYPD Blue vs (10) Dr. Gregory House - House M.D. WESTERN DIVISION FINALISTS (1) Tony Sorpano-The Sopranos vs (2) Ryan O'Reily - Oz vs (10) Macgyver - Macgyver I'll take O'Reily's master manipulation to Soprano's thuggery any day.