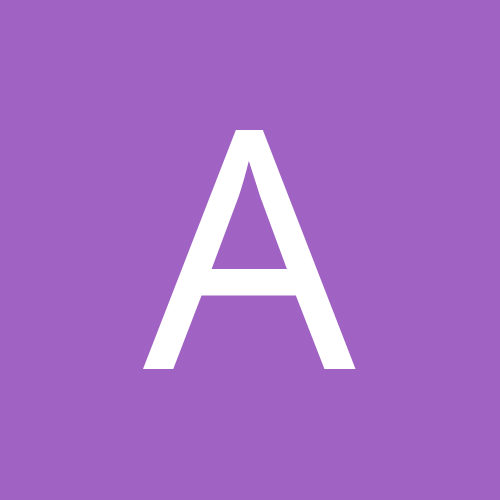 Content count

7394

Joined

Last visited
Everything posted by alfdogg
I'm still going to have a DA segment. Probably in the next hour or two it'll be in.

I'll try to have some DA stuff.

Hopefully I'll have the contract signing for Reject/MD.

Guys, I'm sorry about my match. I've been sick all weekend, and just haven't felt up to writing it. Is it OK if I just write like a Syndicated version of it, just to not potentially delay the show for several more days?

Vinny Valentine vs Deuce Deuce Bigelow Deuce started off fast, hammering Vinny with clubbing forearms and flattening him with various power moves. Deuce dominated the whole match and looked well on his way to an appearance in the Rumble, until the Burrough Boys hit the ring. Deuce fought them all off, as Vinny pulled a chain out of his tights. He took a swing from the apron, but Deuce ducked, and attempted to suplex Vinny back in. However, Vinny popped him with the chain on the way over, landing on top and earning a trip to the Lethal Rumble. WINNER: Vinny Valentine Alfdogg & Denzel Spencer vs Thunderkid & Reject Alf and Denzel were able to control the former tag team champions at the start, surprisingly, but Denzel was blindsided from the apron by Reject, allowing Thunderkid to take control with power moves. For the next several minutes, TK and Reject controlled Denzel, showing why they held two tag titles together with various double team moves. Denzel was finally able to tag in Alf after a miscue, and Alf cleaned house on both guys. All four men got into a brawl eventually, with TK and Denzel spilling to the floor. Reject went up to the top rope, but Alf tripped him up, and hit him with a top rope superplex. He covered, but the referee was distracted by TK and Denzel, allowing Mr. Dick to slide in and break the count, hitting Alf with the belt. MD holds the belt in Alf's face and taunts him, letting him know that it will be his after he wins the Lethal Rumble. He then exits and Reject covers, but only gets two. MD hops onto the apron and argues with the referee, as Reject sizes up Alf for the Eulogy. MD then talks trash to the fans, as Alf blocks the Eulogy, and shoves Reject into MD from behind! Reject then staggers into Alf, who trips him up and locks him in the Sharpshooter, which after a brief struggle from Reject, gets his team the win. WINNERS: Alfdogg & Denzel Spencer

Lethal Rumble qualifying match Vinny Valentine vs Deuce Deuce Bigelow Alfdogg & Denzel Spencer vs Thunderkid & Reject

[b]Vinny Valentine and Mariano vs The Christ Air Express[/b] Vinny attempts to rebound from the PATD breakup with a new partner, as he joins forces with 1/4 of the Burrough Boys. However, the CAE takes command early, flooring Vinny and Mariano with various aerial moves. CAE is in total control of the match, as MEL sends Mariano to the floor. However, Luther rolls out from under the apron as MEL's back is turned, switching with Mariano, who disappears under the ring. When MEL goes to pick up Luther, Luther pulls him into the steel steps, then begins to stomp away on him. He tosses him inside and gets a two-count off a split-legged moonsault, then tags in Vinny, who wears him down with power moves, then hooks in a Boston crab. MEL manages to crawl over and reach the ropes, and Vinny tags in Luther. Luther attempts a hurricanrana from the top rope, but MEL catches him with a powerbomb, then tags in MARV, but the referee misses it while distracted by Vinny. As the referee puts MARV out, Waldo switches places with Luther, and drills MEL with a gourdbuster, getting a two-count. Waldo tags in Vinny, and the two attempt a double clothesline, but MEL ducks and floors both men with a bodypress, quickly rolling off and tagging MARV, who comes in and delivers clotheslines to both men. Eventually a donnybrook breaks out, and MARV hits Waldo with a jawjacker, but the cover is broken by Vinny. MARV fights off Vinny while Quincy switches out with Waldo, and sneaks up behind MARV, hitting him with the Tanooki Suit, which sets up Vinny's Night Fever legdrop from the top to pick up the win. [b]WINNERS: Vinny Valentine and Mariano[/b] We cut backstage to Alfdogg, who is holding his Feud of the Year Angle Award in his left hand, and has his other arm wrapped around Vinny Valentine in a headlock, forcing him to hold the microphone up to him. He talks about his feud with Reject, and how deserving it was of the award, and congratulates Krista for matching his feat of two Superstar of the Year awards, then tells her she better get back soon, because he's currently the frontrunner to win a third as the OAOAST World champion. The PPV Match of the Year Angle Award went to the Skate or Die Heartland title match, and we go to Josh Matthews with the winner of the match, holding the trophy, Denzel Spencer. Denzel says he's happy to receive the award, but expresses disappointment over not winning the Young Lion award for his fast rise up the rankings. Suddenly, Spencer Reiger appears on the scene, and laughs at the thought of Denzel winning "his" award. Denzel points out that he needed only one shot to win his first title, unlike the Moneygang's multiple failures against Team Heyross. Spencer is irritated enough by this comment to challenge him to a title match, which Denzel accepts. [b]OAOAST Heartland title: Denzel Spencer (c) vs Spencer Reiger[/b] Denzel gains advantage early, catching Reiger off-guard with his quickness. Reiger is able to take advantage on the floor, ramming Denzel into the ringpost and choking him across the guardrail. He rolls Denzel back inside and tosses a can of goodies into the ring. He empties the can and uses it on Denzel. He lays the can on Denzel and attempts a splash, but Denzel moves and Reiger splashes the can. Denzel comes back, hammering Reiger with rights and sending him to the floor with a spinning wheel kick. He hits him with a dive to the floor, then rolls him back inside, but Reiger is able to regain advantage surprisingly quick. He wears Denzel down, including assaulting him with a kendo stick, but Denzel is able to avoid the Reiger Counter, backdropping Reiger onto the trashcan, then scooping him up and dropping him on it again with the Carribean Compactor to retain his title. [b]WINNER: Denzel Spencer[/b]

Nice job with the awards segments. Sorry I didn't get to mine, I'll address them on Syndicated. A couple really good matches too, with MD/CW and the eight-man tag match, as well as a nice THR squash and some good stuff with Leon/Morgan. LOTN goes to Spencer Reiger and the mother/whorehouse comment.

Vinny Valentine & Mariano vs The Christ Air Express, if it's fine with KC. Denzel Spencer vs Spencer Reiger for the HL title, if it's fine with Tony. Also, my speeches which I never got around to last week.

OAOAST World title, 2/3 falls Alfdogg © vs Reject 1st fall: normal rules 2nd fall: submission match 3rd fall (if necessary): ladder match

Really good opening match. Surprising to see Team Heyross go out first. Liked the show of respect from the other tag teams. Terrific women's match. I wonder if there's more coming in this feud. Great stuff. PATD explodes! Truly the end of an era. Nice win by Biff, wonder where this leads for his character? Good to see Zack back in the fold. Amazing segment. Sounds like some big things are about to go down. Another great match, with Landon sneaking one out on Baron. Baron out forth a great effort though against a former World champ. And a very impressive win by Alix over Leon. By submission, no less! Revenge for Krista, indeed. Terrific show to kick off the new year.

Mariano, Waldo, and Luther are shown in the locker room with Tony Tourettes, Deadbeat Dave and a dejected Vinny Valentine. MARIANO Yo man, why you still bummin' over there? VINNY I just don't know what went wrong, man. I really thought this team was going somewhere. Then all this "superhero" shit started. WALDO Fuck that nigga, he's a chump 4 life, ya smell me? You still got us, homie. MARIANO Yeah, we got yo back. VINNY Thanks, guys. The door knocks. TONY THAT BETTER BE MY GOD DAMN FUCKIN PIZZA! Tony dashes for the door, knocking Luther and Waldo out of the way on his way. He opens the door, but it's Quincy. TONY WHERE THE FUCK HAVE YOU BEEN? I ORDERED MY PIZZA AN HOUR AND A FUCKIN HALF AGO! QUINCY I ain't the pizza man, stupid! It's me, Q, baby! WALDO He prolly ordered one of them pepperoni dick pizzas! TONY FUCK YOU! Tony chucks a beer bottle at Waldo, who ducks as it shatters against the wall. QUINCY Yo V-squared, I just got back from Josie, we got a tag match on Syndicated, son! And we gonna walk out with the W, we guarantee it! And I'm gonna explain how. TONY (pacing the floor) When that pizza guy gets here, I'm gonna SHIT ON HIS FACE WITH MY DICK! Vinny and the BB's continue to talk as the camera cuts back.

I hope to have a Vinny/BB's segment. No promises, though.

I'm going to feed this back tomorrow. I haven't had a lot of time on my hands recently.

I'll have a match which I don't want to reveal right now, so for now, here's this.

Leave me a spot for an in-ring segment though, plz.

That match I alluded to is not going to happen. There's no way I'm going to have time for it.

I added an in-ring segment before the opening match.

I'll have mine tomorrow sometime.

Nice opener with Stevens and CW. I liked how both guys sort of played cocky heels to start, then Stevens was quickly established as the crowd favorite. Fun tag match to follow, which was sort of overshadowed by Biff's theatrics and Esther's commentary. Strutter/Spencer seemed a little short, but what was there was thrilling stuff. Nice showing by Nate against J-MAX. Terrific tag title match, but the story was the brawl afterwards, with the Can-Ams seemingly saving the champs. Interesting to see how that plays out. Really good show. And again, posted on time!

Also, yes, do Syndicated. I got the WDW show posted mostly on time, this could be our chance to turn over a new leaf with getting shows posted on time!

Done. I'll try to update the schedule through the summer sometime soon, as well, hopefully in the next couple days, if not, definitely sometime this week.