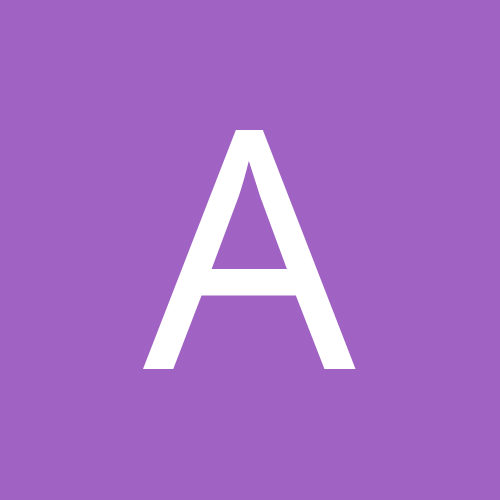 Content count

7394

Joined

Last visited
Everything posted by alfdogg
*Intro* And now, the One And Only Anglesault Thread and World Domination Wrestling present... Season's Beatings: WDW's 5th Anniversary! Sponsored by Pizza Hut, Doritos, Reebok, Nuprin, and Pepsi! We cut to the arena, which shows a modest-sized crowd of approximately 9,000, but the fervor inside is as if there were 20,000 strong. JIVIN' JR We are LIVE here from the Pepsi Coliseum, located in Indiana's State Fairgrounds in Indianapolis! For an event five years in the making, Season's Beatings! A five-year celebration of World Domination Wrestling's birth! Hello everyone, this is Jivin' JR, along with Jonathan Coachman, and Coach, in the arena where the Indiana Pacers won three ABA championships, Alfdogg will try to win his third OAOAST World championship, when he challenges the Deadly Alliance head Reject! COACH That's right, but much like the Pacers' NBA resume, he will go home with nothing, after Reject is finished with him! JR Two more huge title matches, Sandman9000 challenges Denzel Spencer for the OAOAST Heartland title, and a friendly matchup between two teams comprised of four WDW standbys, Team Heyross puts the belts on the line against Deuce and Jumbo! COACH And Sandman's going to prove tonight who the rightful Heartland hierarchy is, because this time Denzel has to face him one-on-one! JR And we'll open tonight with another matchup of great interest, as Christian Wright puts his winning streak on the line against the grizzled veteran, Chris Stevens! COACH Chris should have stayed in the training facility, but it's OK, because tonight, OAOAST hopefuls can take notes from a true professional in Christian Wright! JR All that, plus three more action-packed matches, tonight! But first, a preview of the new OAOAST video game, No Homo! We're taken to a little corner of the backstage area where a PS3 rests next to a 52 inch television. On the walls are posters of various OAOAST Videogames throughout the year. The area is devoid of life. That is until Melody Nerdly jogs onto screen. MELODY Hello, hello, hello! Whew! (pant), I (pant) just got done (pant) with a marathon run of Call of Duty: Modern Warfare 2 and I am beat. Whew! I slaughtered some lame noobs with only a hunting knife. I stood there in front of them for ten seconds and they barely touched me. I've got a gift from the Xbox Live gods. I guess I'm getting side tracked. You can read about my Modern Warefare 2 exploits on my blog. For now, we've got No Homo pictures and profiles coming at you! KRISTA ISADORA DUNCAN ~~~~~~~~ KRISTA ISADORA DUNCAN Overall: 97 Abilities: Move thief, taunt thief, seduce, humiliate, durability, invincible rampage, kip up, fan favorite, outside dive MELODY Even hotter in a videogame than she is in real life! Don't try to beat her though, if you do your system shuts down, and these OAOAST lawyers come and confiscate it! LOGAN MANN ~~~~~~ LOGAN MANN Overall: 86 Abilities: Kip up, hammer throw, Strong strike MELODY Grrrrrrrrr, Logan Mann. I'll have fun powerbombing him in the all new tables match. Or maybe lighting bushy hair on fire in the inferno match. If only he was in Star Wars Unleashed I could chop his hand off with a light sabre. You're not my faaaaaaaather!!!!!! This is a WDW show, and because of that we've got sneak peeks at Jumbo, and Chris Stevens who's available to purchase for $2.99 on PSN and Xbox Live. CHRIS STEVENS VS JUMBO ZZZZZIP! Suddenly the screen goes black and the PS3 shuts down MELODY Oh great, a power failure. Why couldn't I have this problem when I was on the elevator with Spencer Reiger? We could've traded Pokemon, said funny quotes from Monty Python…. Interrupting Melody's geekdom fantasies is the famillar but rarely seen face of Lindsay Gonzales. Melody looks confused, neither recognizing who she is nor knowing why she interrupted her game. LINDSAY It wasn't a power outage. All the other lights would've gone off to. For a nerd you sure are dumb. MELODY Who are you? LINDSAY Who…who…who…am…I? Was that your question? MELODY Yeah, you kind of look familiar. LINDSAY Of course I do, I'm Lindsay Gonzalez! MELODY The name sounds familiar…. LINDSAY I led the Lightening Crew to greatness! I was the woman behind the success of those idiots! I dated PRL and married Popick! MELODY Jesus, you married Popick. Why don't you marry Magneto if you want to marry a major d-bag. Why'd you unplug my game anyway? I was about to romance Spencer Reiger in my created story. But, you ruined it! LINDSAY I unplugged it to make a statement. MELODY That you want to corrupt my save data? You can't turn off a PS3 when the HDD light is flashing! Everyone knows that to be a fact. LINDSAY I don't care about you or your stupid games! I came back for the OAOAST Women's Title. I cleaned Popick out in the divorce and put that loser on the streets for good. I've got plenty off money and plenty of things off his money, but what I want the most I can't buy. I want the women's title to complete my collection of expensive hard to find accessories. It'd make the perfect conversation piece. MELODY Then don't bother me, go to Morgan she's the champ. Lindsay scowls at Melody's disrespectful tone. Unable and unwilling to continue the argument, Lindsay simply shoves the PS3 onto the floor, breaking it into pieces. MELODY My system! My PS3! LINDSAY Like I said, I'm making a statement. Lindsay leaves Melody to mourn the loss of her favorite piece of videogame hardware.

Directed by Alfdogg Written by Alfdogg Tony149 Patty O'Green King Cucaracha OAOAST Created by cobainwasmurdered Tony149 Anglesault © 2009 OAOAST Entertainment All Rights Reserved.

JR Well folks, this is the one we've been waiting for! Alfdogg! Reject! At stake, the OAOAST World heavyweight championship! Smells Like Teen Spirit by Nirvana hits, and the crowd comes to their feet, as CWM makes his way through the curtains. CWM saunters down the aisle, looking out at the crowd, randomly slapping the hands of a few fans on his way. JR And here's the man who will attempt to keep things in order between these two bitter rivals! CWM climbs into the ring, and stands in a corner, as Magnum Opus hits, inciting an eruption from the Indianapolis crowd. JR Listen to the faithful come alive for Alfdogg! Alf walks through the curtains, eyes focused on the ring. He climbs onto the apron and through the ropes, turning his attention to CWM, as the two have a discussion. COACH Look at this! JR CWM promised to officiate this match fairly, I think Alf just reminding him of that promise! Final Ride by TRU hits, and Reject makes his way slowly through the curtains, as the boos rain down on him. He looks at both sides of the crowd, then starts his walk to the ring. JR The World champion in hostile territory tonight! Reject steps through the ropes, and into a corner. PENZER Ladies and gentlemen, to make the ring announcements for the main event, the voice of the OAOAST, Michael Buffer! Buffer and Penzer shake hands, as Buffer accepts the mic. BUFFER LLLLLLLLLLLLLLLLLLadies and gentlemen...live, from the Pepsi Coliseum in Indianapolis...it is time for the MAIN EVENT of the evening! Here on the fifth anniversary of World Domination Wrestling's birth, the franchise's top star takes on the reigning star of the OAOAST! Two bitter rivals, one goal...the Heavyweight championship of the WORLD! *crowd cheers* BUFFER Allow me to first introduce the special guest referee for the following match! *crowd cheers* BUFFER He was one of the founding fathers of both the WDW and the OAOAST! Hailing from Abbotsford, British Columbia, Canada...he is a former OAOAST Heavyweight champion of the WORLD...CCCCCCCCCCCCCC WWWWWWWWWWWWWWWWWWWWWWWWWW MMMMMMMMMMMMMMMMMMMMMMMMMMMMMMMMMMMMMMMMMMMMMMMMMMM!!!!! *crowd cheers* BUFFER And now to introduce the combatants. Introducing first, to my left, the challenger! *crowd cheers* BUFFER He hails from Anderson, Indiana, and weighs in at 236 and 1/2 pounds! One of the all-time greats in our sport, a rough, tough veteran, who has been a champion at every level. He was the first-ever WDW World champion, five years ago on this day! Ladies and gentlemen...an OAOAST Original...a former two-time OAOAST champion of the WORRRRRRRRRRRRRRRRRRRRRRRRRRRRRRLD...ALLLLLLLLLLLLLLLLLLLLLLLLLLLLLFFFFFFFFFFFDO OOOOOOOOOOOOOOOOOOOOOOOOOOOOOOGG!!!!! *crowd cheers* BUFFER And now, his opponent, to my right. *crowd boos* Residing in the Bronx, weighing 229 and 1/4 pounds! This man came into the OAOAST as a tag team specialist, and through hard work and a killer instinct, has clawed his way to the top. He is the leader of the Deadly Alliance! Ladies and gentlemen, the REIGNING and DEFENDING OAOAST champion of the WORRRRRRRRRRRRRRRRRRRRRRRRRRRRRRLD...RRRRRRRRRRRRRRRRRRRRRRRRRRRRRRRRRREEEEEEEEE EEEEEEEEEEEEEEEEEEEEEEEEEEEEEEEEEEEEEE JEEEEEEEEEEEEEEEEEEEEEEEEEEEEEEEEEECT!!!!! *crowd boos* COACH Ah, this is so exciting! Alf and Reject come to in mid-ring, as CWM stands to the side of them and lays down the law. Eyes still fixed on Alf, Reject removes his belt and hands it off to CWM, who raises it in the air and calls for the bell. *DING DING DING* JR And here we go, BAH GAWD. The two begin a brief trash-talking session, then Reject swings with a right, which Alf ducks, and fires off rights of his own! JR Alf striking first in the main event! Alf backs Reject into the ropes, but Reject goes to the eyes, then turns Alf around on the ropes, and delivers a CHOP~! Crowd: WHOOOOOOOOOOOOOOOOOOOOOOOOOOOOOOOOOOOO~! Reject whips Alf across, but Alf ducks a clothesline, and connects with one of his own! Alf quickly covers... 1... 2... Kickout! Alf picks up Reject and backs him into a corner, then delivers a CHOP~! Crowd: WHOOOOOOOOOOOOOOOOOOOOOOOOOOOOOOOOOOOO~! And another! Crowd: WHOOOOOOOOOOOOOOOOOOOOOOOOOOOOOOOOOOOO~! Alf drags Reject out, and lifts him, driving him into the mat with a back suplex! Cover... 1... 2... Kickout! Alf strongly wrings Reject's arm, causing him to do a front flip onto the mat! Alf is able to keep Reject on the mat for a few seconds, before Reject kips up and reverses, taking Alf down by the hair. Reject goes to a wristlock, then kicks Alf's head in a taunting manner. JR Reject better not get too cocky here, this is the first time he's been on the offense! COACH Hey, as long as he's got the belt, he can be as "cocky" as he wants. There's a long way to go in this match! Alf kips up, and reverses the arm-wringer again, backing Reject into a corner, and attempting an Irish whip. Reject reverses, but Alf springs over him as he charges, and when he comes down, takes him down in a reverse sunset flip! 1... 2... Kickout! Alf catches Reject in a quick armdrag, then bars the arm. He lifts Reject up off the mat, then goes to a hammerlock, which Reject escapes with a hard elbow to the face! COACH Yeah! Nice counter. Reject then runs to the ropes, and takes Alf down with a shoulderblock, then runs to the ropes again. Alf flips to his stomach as Reject hops over, then leapfrogs him, then drops back down and catches him with a reverse monkeyflip! JR Nice reverse monkeyflip from Alf! Alf then gets to his feet, and clotheslines Reject over the top to the floor! JR And Reject sent to the outside! Alf celebrates in the ring, as Reject comes to and charges back into the ring. Alf turns back around to catch him with another armdrag! Alf bars the arm, as Reject works his way back to his feet. Reject backs Alf into the ropes, and whips him across, but Alf catches him in a crucifix! 1... 2... Kickout! Reject pops up again, but gets caught in yet another armdrag! He once again gets to his feet and backs Alf into the ropes, then whips him across. He drops down, then leapfrogs Alf, before catching him with a spinning wheel kick! COACH Atta boy, Reject! JR Reject scoring with his first big offensive move of the night! Reject taunts the crowd, drawing boos, then stomps away on Alf, sending him to the outside. Reject follows Alf out, then picks him up and rams him back-first into the ringpost! COACH Reject starting to pour it on now! Reject rolls Alf back inside, then whips him into the ropes, and catches him with a tilt-a-whirl backbreaker! Cover... 1... 2... Kickout! Reject picks Alf up, and executes a snap suplex! Cover... 1... 2... Kickout! Reject backs Alf into a corner, and delivers a CHOP~! Crowd: WHOOOOOOOOOOOOOOOOOOOOOOOOOOOOOOOOOOOO~! And another! Crowd: WHOOOOOOOOOOOOOOOOOOOOOOOOOOOOOOOOOOOO~! Reject attempts an Irish whip, but Alf reverses. Reject springs to the middle rope, and jumps back into Alf with a bodypress, but Alf rolls through! 1... 2... Kickout! JR Alf with a near fall right there, rolling through that flying bodypress! Reject takes Alf down to the mat and fires off right hands on him, then picks him up and attempts a slam, but Alf slips behind the back, and rolls him up in a reverse sunset! 1... 2... Kickout! Reject's kickout sends Alf out to the floor! JR And Alf sent all the way to the floor on that kickout! Alf climbs back onto the apron, where Reject attempts to suplex him back in. Alf slips behind the back, and hooks Reject in a rear waistlock, but Reject quickly reverses, and executes a GERMAN SUPLEX! 1... 2... Kickout! COACH Great suplex! JR Still unable to get that three-count, but a nice move, indeed! Reject lays Alf flat, then drops a knee to the sternum! Cover... 1... 2... Kickout! Reject gives a delayed stare to CWM, then picks up Alf and backs him into a corner. He delivers a CHOP~! Crowd: WHOOOOOOOOOOOOOOOOOOOOOOOOOOOOOOOOOOOO~! Alf returns fire! Crowd: WHOOOOOOOOOOOOOOOOOOOOOOOOOOOOOOOOOOOO~! JR And Alf starting to mount a comeback, perhaps! Reject with a CHOP~! Crowd: WHOOOOOOOOOOOOOOOOOOOOOOOOOOOOOOOOOOOO~! Alf fires back again! Crowd: WHOOOOOOOOOOOOOOOOOOOOOOOOOOOOOOOOOOOO~! Reject with a third! Crowd: WHOOOOOOOOOOOOOOOOOOOOOOOOOOOOOOOOOOOO~! Alf fires back with multiple CHOPS~!, but Reject goes to the eyes. He whips Alf across, and attempts a tilt-a-whirl backbreaker, but Alf spins through and lands on his feet, then scoops Reject up, and plants him with a TOMBSTONE~! JR What a counter by Alf! Alf slowly gets to his feet, then climbs to the top as the crowd comes to its feet. COACH Oh no, get up Reject! JR Alf going for the kill here! Alf jumps, but sees Reject roll out of the way, and does a forward roll on the mat. He charges Reject, and the two clothesline each other! JR Double clothesline, BAH GAWD, and both men are down! CWM paces back and forth as Reject and Alf lay on the mat. JR CWM not laying a count on here, I don't think he wants this one to end in a countout, either! Both men eventually come to their feet, and Reject takes a swing, but Alf ducks, and catches Reject with an inverted atomic drop! JR Alf back on the offense! Alf backs into the ropes, and catches Reject with a Hart Attack clothesline! Cover... 1... 2... Kickout! Alf whips Reject into the ropes, and attempts a clothesline. Reject ducks, but gets caught in a AA SPINEBUSTER~! Cover... 1... 2... Shoulder up! Alf gets to his feet, and waits on Reject, catching him with a BELLY-TO-BELLY~! JR Alf setting Reject up now! Alf follows up with a T-BONE SUPLEX~!! COACH This is not looking good! Cover... 1... 2... NO! Shoulder up! COACH Whew! JR Reject barely able to escape! Reject begs off into a corner, as Alf follows, then pulls him out by his leg. However, this allows Reject to score with an ENZIGURI~! JR But the World champion strikes right back! COACH Yes! Reject pulls himself to his feet, then gets in CWM's face and begins to berate him. JR What is this about? CWM points out his authority, and instructs Reject to continue on with the match. COACH I think Reject was content to just take the countout when both men were laid out on the mat, and was upset that CWM didn't make the count! Reject positions Alf's throat under the ropes, and stands on the bottom strand, resulting in Alf being choked as CWM lays the count on. JR Well, he's counting now, but I'm not sure if Reject's happy with that timing! At this point, Mr. Dick jogs down to ringside. JR And what is this now? MD hops onto the apron, but is quickly intercepted by CWM, who tries to force him to the back. Reject uses this distraction to untie one of the turnbuckle pads. JR CWM right there to prevent Mr. Dick from entering the ring! COACH But look at this now, we've got an exposed buckle in there! Reject sets up Alf for a slingshot, but Alf is able to get his hands up and block himself from hitting the buckle with his head! Reject charges, but Alf hops up, landing on the shoulders of Reject. Alf attempts a victory roll, but Reject blocks halfway through, then hooks Alf's legs, and attempts to turn him into the R-LOCK~!!!!!11111 COACH Oh, look at this counter! Haha! Alf manages to power out before the hold is all the way in, sending Reject into the exposed buckle chest-first! JR And Reject into the buckle! Alf trips Reject up, and hooks him in the SHARPSHOOTER~!!!!!11111 COACH Oh no! JR Alf with the Sharpshooter, BAH GAWD~! Reject is about to tap like a grown man! Reject screams in pain, as CWM asks him if he wants to give up. Reject pulls towards the ropes, but Alf pulls him back to the center! As he does this, MD slides into the ring with the belt, but Alf sees him coming, and releases the hold, catching MD with a SUPERKICK~! JR Mr. Dick trying for the interference, but Alf saw it coming! However, as Alf turns around, Reject finds it in him to spring up, and catch Alf with the EULOGY~!!!!!11111 COACH Oh yeah! That'll do it, baby! JR But Reject is still too spent to cover, too! Reject slowly crawls over, and covers, but CWM is still putting MD out of the ring! After he's out, CWM drops down and covers... 1... 2... NO!!! Alf gets the shoulder up! COACH Oh come on! JR Alf is still alive BAH GAWD~! Reject stares up at CWM, then slowly gets to his feet, still staring him down. JR Reject upset with the count from CWM! COACH Well you can't blame him! He was nowhere to be found when the cover was made! Reject then picks up the belt, which MD had dropped, and waves for Alf to get up. But CWM is having none of that, and snatches the belt out of Reject's hand! COACH And now look! If I didn't know better, I'd say CWM was showing favortism shows Alfdogg! JR Well, clearly you don't know better, because he's called this thing right down the middle the way I see it! COACH You gotta be kidding me. CWM gives some stern words to Reject, then goes to put the belt back. However, as he does this, Reject comes from behind and shoves his head into the exposed turnbuckle! JR And look at that cheap shot! CWM is out of it! COACH Good riddance! CWM is in pain on the mat, as Reject calls MD into the ring. Reject gives him instructions, then hooks Alf for him. MD kisses his fist, then backs into the ropes, and charges in with a clothesline...but Alf slips out of the way, and Reject gets floored instead! COACH No! Reject shakes the cobwebs off, as MD helps him up. Once Reject gets to his feet and comes all the way to, he shoves MD in the chest and starts berating him! COACH No no no, come on guys! Pull it together! MD starts to explain himself, but Reject gives him another shove, resulting in MD shoving Reject in retaliation! JR We may be seeing an explosion in the Deadly Alliance here! As MD and Reject blow off steam at one another, Alf crawls in between them and delivers a double low blow! JR But look at Alf, he's not finished yet! Alf gets to his feet, and hooks MD, taking him over the top rope with an overhead belly-to-belly! Alf then grabs the belt off the mat, and clobbers Reject over the head with it! JR Alf with the belt, BAH GAWD~! Alf tosses the belt to the outside, then covers as CWM slowly crawls over... 1... 2... NO!!! Reject gets the shoulder up! COACH YES~! Alf slowly gets to his feet, rubbing his hand through his hair, when he suddenly gets nailed from behind by Thunderkid! JR The Deadly Alliance has arrived to help Reject! Arturas climbs in and shakes Reject, trying to bring him to, as Sandman and TK double up on Alf. MD rolls back in and joins the assault, as he and Reject put whatever differences aside for the time being. CWM pulls himself to his feet, then spins MD around, and floors him with a clothesline as the crowd explodes! JR Look at CWM! COACH I can't believe this! CWM decks Sandman next, as CWM and Alf start to fight the odds, but it doesn't last long, as the five DA members quickly overpower the two of them. However, the crowd starts to cheer once again, as TEAM HEYROSS sprints down the aisle! JR BAH GAWD, here comes the cavalry! Moss and Benjamin hammer away on MD and Reject, respectively, as Denzel Spencer slides in next and resumes his battle with Sandman. JR Denzel back out here! Here comes Deuce and Jumbo! The two big men pound away on Arturas, as Chris Stevens runs out as well to help his former stablemate. Meanwhile, inside the ring, CWM puts his hands on his knees, waiting on TK, who just took a back kick from Denzel, which knocks him around into a POLLYCUTTER~!!!!!11111 An eruption ensues as CWM pops back to his feet! JR POLLYCUTTER! POLLYCUTTER! BAH GAWD, THE POLLYCUTTER! The chaos clears to the outside, as Reject preps a handful of powder next to the ropes. However, Vinny Valentine rushes down, and slaps the powder into his face from the apron! Vinny celebrates with a funky dance, while Reject is floored with a SUPERKICK~! on the inside! Alf then climbs to the top rope as the crowd rises to its feet once again! JR Alf on top again! COACH Reject... Alf soars and drills Reject with the FIVE-STAR ALF SPLASH~!!!!!11111 JR BAH GAWD, HE HIT IT~! CWM drops down and counts... 1... 2... 3!!! *DING DING DING* The roof blows off the Pepsi Coliseum as Alf rolls off of Reject, and pulls himself to his knees, raising his hands to his sides. JR BAH GAWD, Alf did it! We've got a new World champion! COACH :angry: :angry: :angry: :angry: :angry: BUFFER Ladies and gentlemen! The winner of the match...and NEWWWWWWWWWWWWWWWWWWWW OAOAST Heavyweight champion of the WORRRRRRRRRRRRRRRRRRRRRRRRRRRRRRRRRLD...ALLLLLLLLLLLLLLLLLLLLLLLLLLLLLFFFFFFFFFF FDOOOOOOOOOOOOOOOOOOOOOOOOOOOOOOOGG!!!!! JR ALFDOGG! ALFDOGG! ALFDOGG! Alf pulls himself to his feet, where he sees CWM standing with the belt. After a brief stare-off, CWM hands Alf the belt as Alf can't help but crack a grin of satisfaction. Alf looks down at the belt, then CWM raises his hand. COACH I can't believe this. I can't believe this. All of the ex-WDW stars rush from backstage and pile into the ring for a celebration, as Deuce and Jumbo lift Alf onto their shoulders, and Alf holds the belt high for all to see. Meanwhile, TK and Arturas help a dejected Reject down the aisle to the back. JR BAW GAWD, what an unbelieveable match! What an unbelieveable night! And believe it or not, Alfdogg will take the OAOAST into the new year, into the 2010's, as the OAOAST World champion, for the third time! Some fans start to get in on the celebration in the ring, as well, as Alf reaches down with the belt draped over his shoulder to give high fives to them, as well as some other WDW stars. Alf shouts some stuff out to the WDW roster, then raises the belt high in the air with his right hand, accompanied by a loud roar and #1's in the air from the WDW stars, as we: FADE TO BLACK

PENZER Ladies and gentlemen, the next contest is for THE ONE & ONLY WORLD TAG TEAM CHAMPIONSHIP! "Just a Gigolo/I Ain't Got Nobody" plays Deuce and Jumbo to the ring. PENZER Introducing first, the challengers… total combine weight 830 pounds… from Las Vegas, Nevada… DEUCE DEUCE BIGELOOOOOOOOOOOOOOOOOOOOWWWWWWWWWWWWWW!!! His tag team partner, from Chicago, Illinois... JUMMMMMMMMMMMMBOOOOOOOOOOOOOOOOOO!!! "YYYEEEEEEEAAAAAAHHHHHHH!!!" JIVIN' JR Hoss-a-mania is running wild in Indy. COACH Talk about luck, JR. One minute Deuce and Jumbo are stuffing their faces at the buffet line, the next they're booked in a tag title match! "Shine" by Collective Soul cues. PENZER Their opponents are the reigning World Tag Team Champions… total combined weight 485 pounds… CHARLIE MOSS, QUENTIN BENJAMIN... TEEEEEEEEEEEEEAAAAAAAAAAMMMMMMM HEEEEEEEEEEEEEEEEYYYYYYYYYYYYYYYYYYYRRRRROSSSSSSSSSSSSSSSSS!!!! "YYYEEEEEEEAAAAAAHHHHHHH!!!" Team Heyross pose as red, white and blue pyro blasts in the background. JIVIN' JR It's not just a catchy buzzword, folks, Team Heyross are indeed the most decorated tag team in OAOAST history. Collegiate standouts, Anderson Cup winners, multi-time tag champions… COACH And the only team to hold the WDW tag titles. In fact, the WDW belts are one of two tag titles -- HI-YAH being the other -- that merged with the OAOAST set to create the One & Only World tag team championship. The pomp and circumstance dies down and we're set to go. * DINGDINGDING * Deuce and Benjamin open things for their respective teams, and immediately Deuce catches everyone off-guard with a go-behind waistlock takedown! JIVIN' JR How bout that? The big guy going to the mat. COACH Because of his size Deuce utilizes a power game, but he can mat wrestle too. Plus it was a good way to throw Team Heyross off their game. They prepared for a brawl, not mat wrestling. JIVIN' JR No, but they're masters at it. Deuce needs to make sure he mixes up his game or he'll end up playing into the champions hands. Benjamin sits out into a hammerlock, but Deuce counters. The Flaming Gigolo switches to a side headlock and is shoved off. Shoulder tackle floors Benjamin, who quickly responds with a drop toehold. Benjamin grabs a headlock and cranks on the pressure. Deuce whips Benjamin into the ropes and both men crisscross. JIVIN' JR CRISS CROSS! CRISS CROSS! CRISS CROSS! Benjamin drops down and Deuce CARTWHEELS across. BENJAMIN Benjamin pops to his feet and gets decked by a dropkick! COACH It's just like old-times watching these guys battle for the gold. Deuce rams Benjamin into the buckle and tags out. Jumbo clubs Benjamin repeatedly in the corner, then shoots him across…but Benjamin avoids an avalanche splash and executes a RELEASE GERMAN SUPLEX! Moss tags in and connects with a SUPERKICK! The cover. ONE! TWO! KICKOUT! Team Heyross begin to target the leg of Jumbo as Moss BASHES it against the RINGPOST! Again. And again. Jumbo scoots back mid-ring but Moss stays on the attack, dropping a series of elbows across the leg. Team Heyross tag and Benjamin delivers a slingshot knee drop onto the outstretch leg of Jumbo. Benjamin digs the knee in and wrenches the ankle for additional pressure. COACH Team Heyross quicken the pace long enough to gain control of the match, and now they're starting to wear Jumbo down. Benjamin drags Jumbo towards the center of the ring for a SINGLE-LEG CRAB, but Deuce delivers a HEADBUTT to break it up. JIVIN JR In case you folks are wondering, that is a legal move. You are allowed to breakup a pin or submission. Jumbo shakes off the knee and goes on the offensive, grimacing after every clubbing blow. BIG BOOT finds its mark, but it does as much damage to Jumbo as it does Benjamin. A tag ensues and Deuce plants Benjamin with a FALCON ARROW! The cover. ONE! TWO! KICKOUT! Benjamin ducks a clothesline, but Deuce blocks the kick that follows…only for Benjamin to answer back with a DRAGON WHIP! The cover. ONE! TWO! KICKOUT! Team Heyross tag and perform a DOUBLE FLAPJACK! Another quick cover. ONE! TWO! NO! Deuce kicks out again. Benjamin re-enters to assist Moss in a DOUBLE SUPLEX, but Deuce counters with a singular double suplex of his own! JIVIN' JR What power! We get a tag and Jumbo whips Moss in for a CORNER AVALANCE, which he's quick to follow with THE XL SPLASH! COACH It could be over right here, JR. BUT MOSS GETS THE KNEES UP!! JIVIN' JR Jumbo went for everything and got nothing. COACH Moss didn't come out of it unscathed, either. He just had 440 crash on his knees. Indeed, Moss limps to his corner for the tag. And Benjamin heads right back to the leg of Jumbo, slapping on THE FIGURE-4 LEGLOCK. "WHOOOOOOOOOOOOOOOOOO!!" Deuce thinks quick and sprints across the apron to deliver a FLYING HEADBUTT ON BENJAMIN! JIVIN' JR How do you like your soup, Quentin Benjamin? Hopefully FUNKY COLD! MEDINA! Moss has the ref escort Deuce out of the ring, then grapevines Jumbo's legs for THE MOSSY KNOLL! JIVIN' JR Moss is going for it! He's going for the Mossy Knoll! COACH No way can Moss hook the hold on him. Jumbo's too big. To Coach's surprise, Moss does indeed turn Jumbo over, with the ref in perfect position to check for a submission. But Jumbo hangs tough and eventually gets bailed out by Deuce, who blindsides Moss with a SPINNING WHEEL KICK! JIVIN' JR That caught Moss right in the temple. He may be out of it. Jumbo returns to a vertical base and SPLASHES down on Moss. JIVIN' JR XL SPLASH~!!! The cover. But the ref must first get Deuce out of the ring, and then he makes the count. ONE! TWO! THREE!!! NO, SAVE BY BENJAMIN!!!! JIVIN' JR GOOD GAWD! DEUCE AND JUMBO WERE INCHES AWAY FROM BEING NEW TAG CHAMPIONS! COACH Take a chill pill, man. Or you might not live to see our main event. Still woozy from the flying head BUTT, Benjamin climbs up top as Jumbo tags out. COACH Benjamin doesn't know where he's at, JR. Deuce catches Benjamin in midair and executes a RUNNING POWERSLAM! JIVIN' JR He does now, by gawd. Flat on his back! The cover. ONE! TWO! KICKOUT! Deuce fires Benjamin to the corner for a HANDSPRING ELBOW, then slams him before going up top. COACH What's he gonna do here? A MOONSAULT, that's what…BUT NOBODY'S HOME! Now it's Benjamin's turn to take to the air and he connects with a TOP ROPE CLOTHESLINE! The cover. ONE! TWO! KICKOUT! Benjamin looks to follow up with his ORANGE CRUSH finisher, but Deuce floats over and scoops Benjamin across his shoulders. JIVIN' JR Oh yeah. It's time for a BOOTY CALL~! And Deuce is hungry for a little brown sugar. Deuce executes his secondary finishing maneuver and makes the cover. ONE! TWO! SAVE BY MOSS! Jumbo knocks him out to the floor where they continue to fight. Meanwhile, Deuce whips Benjamin to the corner, but charges into a KNEE TO THE FACE and then a TOP ROPE BULLDOG!! The cover. ONE! TWO! THREE!!! * DINGDINGDING * PENZER Ladies and gentlemen, here are your winners and still World tag team champions… TEEEEEEEEEEEEEAAAAAAAAAAMMMMMMM HEEEEEEEEEEEEEEEEYYYYYYYYYYYYYYYYYYYRRRRROSSSSSSSSSSSSSSSSS!!!! "BOOOOOOOOOOOOOOOOOO!!" No, the crowd didn't suddenly turn on Team Heyross, but rather let their voices be heard as THE LDC MONEYGANG hit the ring. COACH We've got company, JR. Reiger POSTS Jumbo while CMJ whips Moss into the STEEL STEPS. Next they target Quentin Benjamin, dropping him with THE SPIKE REIGER COUNTER! They continue to do a number on him until THE CAN-AM ASSASSINS makes the save! JIVIN' JR Did you ever think we'd one day see the Can-Am Assassins save Team Heyross? I certainly didn't. COACH Neither did I. A leg strike by CMJ knocks Pantera off his feet, then he joins Reiger in a beat down on Strutter. But CHARLIE MOSS evens the odds! COACH Look at this. Moss and Strutter are fighting together! Referees swarm the ring to breakup the melee. JIVIN' JR GOOD GAWD ALMIGHTY, WE NEED A COMMERCIAL BREAK!

Ring crew members are seen decorating the ring, bringing out various weaponry and "presents", which are more weapons just wrapped up. They push out a large tote and set it next to the ring, and set a "Christmas tree" in one corner, which is actually THE CACTUS~! decorated like a Christmas tree. JR Get ready for a BAH GAWD slobberknocker next, ladies and gentlemen! The Heartland title is on the line, Denzel Spencer defending against Sandman9000! BAH GAWD, it's next! The lights dim, then begin going crazy, as if a virus has infected them, randomly jerking around the arena, frantically changing colors and turning off and on. It's as if a bad anime scene has come to life. Loud scratching fills the airwave, as if a DJ has lost their mind and is attempting to break their equipment. In-between the rips, legitimate music kicks on, of a Southern, heavy metal nature. I ask you please just give us/ Five Minutes Alone." The lights continue to dart and flash as the music leaves and the scratching continues, only to come back again, now of a hip-hop nature. White America/ I could be one of your kids." The rap fades out and the scratching continues, at an even greater pace, until music comes back, now of a hardcore variety. Final Prayer/ Final prayer for the human race." The music leaves once again and the scratches reach their apex, before the sound cuts out and the arena goes pitch black. A single spotlight appears on the stage, the only light in the darkened arena. People look towards the light, but see nothing. Then People = Shit by Slipknot hits. HERE WE GO AGAIN MOTHERFUCKER! The crowd goes insane as a figure punches through the curtains, wearing torn black jeans, a sleeveless black t-shirt, and two bandanas, one over his face and the other over his head. His hands are taped up, with a red "X" on the back of each of them. PENZER Ladies and gentlemen, the following contest is the Christmas Deathmatch, for the OAOAST Heartland championship! It is scheduled for one fall! Making his way to the ring first, the challenger, hailing from South of Heaven, weighing in at 220 pounds...representing the Deadly Alliance, SANDMAN NIIIIIIIIIIIIIIIIIIIIIIIIIIIIIIIIINE THOUUUUUUUUUUSANNNND!!!!! Sandman slides into the ring and springs to his feet, then removes his bandages. He waits in his corner, as Master Blaster (Jammin') hits, and Denzel makes his way out to the stage, and goes through his ritual with the pyro. PENZER His opponent, hailing from Montego Bay, Jamaica, weighing in at 227 pounds...he is the OAOAST Heartland champion...DENZEEEEEEEEEEEEEEEEEEEEEEEEEEEEL SPENCCCCERRRRRRRRRRRRRRRRRRRRR!!!!! Denzel rolls into the ring, and sets off the rest of his pyro, then removes his entrance attire and the bell rings. *DING DING DING* Denzel and Sandman approach each other in mid-ring, and exchange words. JR Denzel Spencer with something to prove here, he wants to show that he can beat Sandman in one-on-one competition! Sandman throws a right hand at Denzel, who blocks and delivers one of his own! Denzel continues to fire off rights, then rams Sandman into the turnbuckles as the crowd counts along! 1!!! 2!!! 3!!! 4!!! 5!!! 6!!! 7!!! 8!!! 9!!! 10!!! Denzel gets down to pump up the crowd, then when he goes back to Sandman, he gets caught with a foot to the gut. Sandman then turns Denzel around in the corner, and starts to kick him. Sandman then whips him across, but Denzel springs up and catches him in a headscissors, taking him out over the top rope! JR Nice counter move there by Spencer! Denzel follows him out, and rams him face-first into the steel steps! He then takes him and rams him into the timekeeper's table! JR Denzel in control early, as they fight over here close to us, Coach! However, Sandman tucks the ring bell out of the sight of Denzel, then clobbers him with it when he gets close! COACH Yeah! Who's in control now, tubby? JR Hey, you're not exactly Billy Blanks yourself there, buck-o. Sandman rolls Denzel into the ring, then grabs one of the comically-sized peppermint sticks out of the tote, and rolls into the ring, breaking it over the back of Spencer! JR BAH GAWD, THE PEPPERMINT TO THE BACK! COACH Calm down, chief, we're only a few minutes into this one! Sandman raises the remains of the stick in the air as the fans boo, then takes a bite out of it, and gives an approving thumbs up to the main camera. COACH He likes it! Hey Mikey! JR ... COACH That joke would have worked with Cole here. You cock. Denzel pulls himself to his feet in a corner, and Sandman charges, but Denzel moves out of the way, then dropkicks him to the floor! JR Denzel able to dodge another attack in the corner! Denzel sets up for a plancha, but Sandman sees it coming and moves out of the way. Denzel sees that coming, though, and lands on his feet on the floor, but leaves himself open for a clothesline! JR But a nice clothesline by Sandman! Sandman fires off right hands, then backs off, and delivers a Cactus clothesline, sending both men over the guardrail and into the crowd! JR And they're fighting into the crowd here in Indianapolis! Sandman and Denzel trade fists, until Sandman goes to Denzel's eyes. Sandman then rams Denzel into a railing which is on a raised section of the crowd, before grabbing a Pepsi from a vendor and chugging it down. COACH Well, this is the Pepsi Coliseum, only fitting Sandman would stop for a Pepsi break! JR I bet you came up with that one all by yourself! COACH ...yes, I did! Denzel comes back with a shot to the gut, then trips Sandman up, and slingshots him into the railing! Sandman crawls back towards the ring, and Denzel follows. Denzel tosses Sandman over the rail back into the ring area, then grabs a present from under the tree. He unwraps it, revealing a roll of christmas lights! He unrolls it enough to wrap around Sandman's neck, choking him with them. JR And those Christmas lights being used to choke out Sandman! He releases the lights, leaving Sandman gasping for air, then grabs another present. This one is a BARBED-WIRE BAT~! JR Denzel must have been on the "nice" list this year! Denzel sizes up Sandman, but as he raises the bat in the air, Sandman delivers a low blow! JR But Sandman saving himself with a low blow! Sandman then grabs the bat, and jams it into the midsection of Denzel! He follows with a shot to the back! COACH Atta boy, Sandman! Sandman then backs into the ropes and charges, but Denzel catches him with a drop toe-hold, driving his face into the bat! JR BAH GAWD, FACE-FIRST INTO THE BAT~! Sandman is cut open, as he tries to pull himself to his feet, but is sent right back into the bat with a SCISSOR KICK~! JR That could do it! Cover... 1... 2... NO! Shoulder up! Sandman crawls to the ropes, where Denzel rakes the bat across his face! JR And now Denzel raking that barbed wire across his face! Sandman rolls to the outside, and Denzel follows, delivering right hands, then a spinning kick which sends him onto the Spanish announcer's table! Denzel starts pulling stuff off around him, then climbs up, and attempts a piledriver, but Sandman backdrops him, as the table collapses underneath both men upon Denzel's impact! JR And there goes the Spanish table, both men are down and out! COACH Sandman took a bad fall as well as Denzel being backdropped through that table! After several seconds, Sandman gets to his feet, and tosses Denzel back inside. Sandman slowly rolls back inside, and sets up the ARCHANGEL'S WINGS~!!!!!11111 JR Sandman going for the kill! However, Denzel escapes, reversing the move, and executing a slingshot into the CACTUS~! JR But no, Sandman right into that cactus! Denzel runs to the ropes as Sandman comes out, and catches him with a BULLDOG~! Cover... 1... 2... Kickout! Denzel picks Sandman up, and sets up a battering ram, charging towards THE CACTUS~!, but Sandman shoves Denzel off, right into THE CACTUS~! JR BAH GAWD, THE CACTUS~! Sandman then picks up the bat and clotheslines Denzel with it! Cover... 1... 2... Kickout! JR Almost a new champion right there! Denzel is now cut open, as Sandman backs him into a corner, then stomps him down, and delivers BOOT SCRAPES~! He then grabs a present, and unwraps it, pulling out a cookie sheet with thumbtacks stuck to it! JR A nice gift for Sandman! Sandman holds the sheet in one hand, and drops to one knee, snapmaring Denzel with the other hand, then dropkicking the sheet into his back! COACH DAY-UM~! Cover... 1... 2... Shoulder up! Sandman then grabs another present, this one a very small box. Sandman opens it up, and pulls out a set of handcuffs! JR BAH GAWD, he's got handcuffs. Sandman smiles sadistically, then punches Denzel down with the cuffs, and cuffs him behind his back. Sandman stomps away on the defenseless Denzel, as the referee shouts at him. JR Denzel Spencer is defenseless, BAH GAWD. COACH This beating is gonna be even worse than the one the Cavs put on the Lakers yesterday! Sandman raises his hand at the referee, backing him off, as Denzel somehow pulls himself to his feet. Sandman grabs the cookie sheet, and slams it across his back! Denzel arches back in pain, then drops to his knees, then Sandman does it again! Sandman picks up Denzel, and backs him into a corner, then picks up the sheet, and charges, but Denzel gets his feet up, and drives the sheet into Sandman's face! JR Denzel with a great counter! Sandman staggers to his feet, and Denzel shoves him with one foot into THE CACTUS~!, then drives him into it with his shoulder! Both men go down, as the referee fiddles through his pockets, and for some reason he has a hairpin handy, which he uses to free Denzel! COACH Wait a minute! JR Yeah, why the hell would a guy be carrying a hairpin? Denzel gets to his feet, and scoops Sandman up, drilling him with the CARRIBEAN COMPACTOR~!!!!!11111 COACH Oh no! JR The cover! 1... 2... NO!!! Sandman gets the shoulder up! COACH YES~! COLE BAH GAWD, I don't believe it! Denzel reacts in shock, running his hands through his hair, then tosses the cookie sheet onto the mat, then scoops Sandman up, and delivers another one ONTO THE COOKIE SHEET~!!!!!11111 JR BAH GAWD, THE COOKIE SHEET~! Cover... 1... 2... NO!!! Sandman gets the shoulder up again! Denzel then grabs a present, and unwraps it, revealing a brick! COACH Is he gonna drop him on that now? Denzel stuffs the brick into his kneepad, then picks up Sandman and sets him on the top rope. He then climbs to the top, grabs Sandman's head, and drops back to the mat, driving Sandman's head down into the brick! COACH/JR Cover... 1... 2... 3!!! *DING DING DING* JR It's over, BAH GAWD! COACH Will you shut the fuck up already? PENZER The winner of the match, and STILL OAOAST Heartland champion...DENZEEEEEEEEEEEEEEEEEEEL SPENCERRRRRRRRRRRRRRRRRRRRRRRR!!!!! JR DENZEL~! DENZEL~! DENZEL~! Denzel sits on the mat, and pulls the brick, now in two pieces, out of his kneepad. COACH JR Look at that brick, broken by Sandman's head! Denzel then gets to his feet, and is presented the belt by the referee. JR Denzel Spencer has done it! He has proven to the world that he can defeat Sandman9000 on a level playing field! One-on-one! No questions asked! COACH I can't believe it, but I gotta give it to Denzel Spencer. I didn't think he could do it, but he did. Denzel leaves the ring, as Sandman comes to inside it. JR And credit to Sandman9000, as well. He took Denzel's signature move twice, and still kept fighting, but when his head was driven into that brick, that was it! Denzel Spencer was the better man tonight, and he is still the Heartland champion!

The lights alternate between red, white and blue as the catchy (and therefore annoying) intro to "Chelsea Dagger" by The Fratellis plays out through the arena. Punching his way through the curtains, Nathaniel Black raises his arms overhead with a sour look on his face. PENZER Ladies and gentlemen this next contest is set for one fall, introducing first, from London, England... he represents CUCARACHA INTERNACIONAL... NNAAAAATTHHHAAAAANNIIIIEEEEEEELLLL... BBLLLLLLLAAAAAACCKK!!!! "BOOOOOOOOOOOOOOOOOOOOOOO!!" Black saunters to the ring, flicking the V-sign at a couple of the more vocal fans. JR Nathaniel Black, not looking too happy to be back in an WDW setting. COACH Don't take it personally. I don't think Nat's too happy, period. Entering the ring Black mouths off at the crowd a little, before demanding a microphone. The fans give Black some abuse, so he just patiently waits for them to realise they're wasting their own time and shut up. BLACK For those of you, who 'ave a little trouble with simple things in life, like tellin' the time... and from the looks of you lot, that'd be the majority... "BOOOOOOOOOOOOOOOOOOO!!" BLACK ...World Domination Wrestlin' came back to TV screens, two an' a 'af years ago. Two an' a 'af years ago, I was wrestlin' in Japan, trynna make a livin' that I couldn't make over 'ere in the US. But World Domination Wrestlin', they looked at me an' they said "this guy has got talent!" This guy could go places. This guy is a WRESTLER. Two an' a 'af years ago, since they brought me back to the US. An' I've gotta say, on the record... it's been a miserable two an' a 'af years, stuck in this pisshole of a country! "BOOOOOOOOOOOOOOOOOOOOOOOOOO!!!" BLACK So, tonight, I come back to World Domination Wrestlin'... to face the one person in this company who I 'ate more than the Yanks. And that's the Brit, who acts like he's a Yank. Now, everybody knows, that this "J-MAX" character is that scrawny little wanker, Jamie O'Hara, hidin' under a mask. He's ashamed to show 'is face. An' who could blame 'im? Well after tonight, he's gonna 'ave even more reason to be ashamed of 'imself. Cos tonight, I'm gonna give 'im the wrestlin' lesson I never got the chance to give 'im in World Domination Wrestlin'. I'm gonna show aaaaall of you Yanks what a real, GREAT British wrestler really is. An' when I'm done with 'im, he'll be so embarrassed, even you penniless, healthcare objecting Americans will feel better by comparison! As Black throws down the microphone after his xenophobic speech, "Witness (1 Hope)" by Roots Manuva hits. Striding to the ring J-MAX slaps at a couple of hands before rolling straight into the ring and squaring up to Black. PENZER And his opponent. From Birmingham, England... J - MMMMMAAAAAAAAAXXXXXXXXXXXX!!!!! "YYYYEEEEEEEEEAAAAAAAHHHHHHHHH!!!" With the referee keeping the two Brits separated, J-MAX and Black jaw back and forth before being sent away to their corners. JR No love lost at all between these two men. And it all started here in WDW. *DINGDINGDING* As soon as the bell sounds Black and J-MAX are at it again, mouthing off to each other as they meet in the middle. Suddenly, Black shuts J-MAX up by dishing out a forearm. J-MAX shakes it off and retaliates with a forearm of his own. Black throws another forearm. And so does J-MAX. Grabbing hold of J-MAX's arm, Black puts a stop to the forearms with a quick arm-wringer, flipping J-MAX overhead. But J-MAX pops right back to his feet and gets in Black's face! So Black HEADBUTTS him! JR Oh, right in the face! What a vicious shot that was! COACH Well he was kinda asking for it, getting in Nat's face like that. Bet that's not the first time he's headbutted someone for doing that in his life. J-MAX is picked up off the mat and blasted with a European uppercut with Black, staying right on the attack. J-MAX rolls away to the ropes, trying to buy some time. He's dragged right back in though, snapmared to the mat and placed in a chinlock. JR J-MAX's nose could very well be busted open underneath that mask. And if that's the case, that'll make breathing very hard. Forcing J-MAX down to the mat, Black starts to test the nose some more by grinding his forearm across the face! J-MAX kicks out and again tries to roll away, adjusting his mask. Black follows him over to the ropes and dishes out a couple more forearms and some shots to the body, before being moved back by the referee. JR And Black is not letting up for a second here. Black backs away from the referee and takes a run-up at J-MAX, who sits against the ropes. J-MAX sees Black coming though and kicks his feet up. The kick puts Black on the backfoot and the momentum sees J-MAX flip over the top rope, landing on the apron. Quick as a flash, he springs to the top rope and flies back in with a crossbody block! 1... 2... No! Waiting for Black to get up, J-MAX lands a kick to the shoulder. And one to the chest. Black shoves J-MAX away, the masked Brit using his momentum to his advantage again and knocking Black down with a jumping forearm. Quickly back up, Black snatches out at J-MAX, who weaves behind and rolls Black up... 1... 2... No! As he gets up again Black manages to cut J-MAX off with a boot to the gut. COACH There we go Nat. Got to slow this down, don't let him use his speed. But Black tries to use his speed, coming off the ropes with a lariat. J-MAX readies himself and stuns everyone by grabbing Black's scything arm and using it to backflip, onto his feet! And with Black bemused, J-MAX leaps up and cracks him with an enziguri!! "YYYYEEEEEEEAAAAAAHHHHHH!!" Black staggers, but doesn't go down. Motioning to the crowd J-MAX hits the ropes. Shaking off the kick, Black lowers his head, trying to BUTT the oncoming SuperJay in the stomach. J-MAX floats over, looking for a sunset flip. But Black holds on. Reaching down, he lifts J-MAX off the mat with two hands by the throat and then throws him with an Exploder Suplex! JR J-MAX, so hard to catch. But Black managed it. COACH And how! Cover by Black, forearm forced against the nose just to be extra-mean... 1... 2... No! Despite kicking out J-MAX has been slowed right down, struggling to get back up. Black drops down and applies a half nelson, cranking the neck with his free hand. "J - MAX!" "J - MAX!" "J - MAX!" "J - MAX!" Just as J-MAX starts to respond to his fans, Black forces him down and drops a knee across the bridge of the nose! J-MAX kicks around in pain as he's forced to the mat... 1... 2... No! J-MAX rolls away into a corner. Charging in, Black wallops him with a clothesline against the turnbuckles. BLACK COME ON THEN! Slapping his opponent around, Black then throws him across the ring. This time Black finds no-one home on the charge though as J-MAX climbs the turnbuckles and backflips over him! J-MAX runs into the other corner, unaware that Black has stopped himself. A quick turn puts Black back on the charge. But J-MAX pulls out the Max Evade, leaning back and catching Black in the face with both feet! JR Just like I said, so hard to catch! Black staggers back. Pulling himself through to the apron, J-MAX then leaps over the top, landing on the middle rope and flying straight in at Black with a BLOCKBUSTER!! "YYYYEEEEEEAAAAAHHHHHHH!!" COACH Oh, SNAP~! Cover by J-MAX... 1... 2... NO! J-MAX looks despairingly at the referee before waving Black up. J-MAX comes off the ropes... but Black cuts him off with a headbutt to the midsection. With J-MAX doubled up, Black then quickly hits a Half Nelson Backbreaker! "OOOOOOHHHHHHHHHH!!" Black covers... 1... 2... NO! JR Back and forth between these two diometrically opposed Englishman. COACH Yeah. And also, they're pretty different. Giving the referee a foul look, Black waits for J-MAX to get back up. Off the ropes, he then unleashes a big LARIAT, turning J-MAX INSIDE OUT!! COACH BAH GAWD what impact! JR Black flips J-MAX over and hooks the leg... 1... 2... NO! BLACK WOT!? Unable to believe he only got 2, Black hounds the referee, who meekly holds up two fingers as he's backed up against the turnbuckles by the seething Brit. JR Black's got to keep his composure here. Punching the referee out won't do him any good. COACH It might make him feel better though. Try it! Black doesn't try it, eventually leaving the referee be. Turning back to J-MAX he loads up again, looking for another LARIA... NO! J-MAX ducks. J-MAX gets caught with a boot to the gut though. Going behind, Black goes for a back suplex. But J-MAX flips over and lands on his feet, before catching Black in the chest with a jump spinning back kick as he turns around! J-MAX adjusts his mask and hits the ropes, launching himself at Black with the Busaiku Knee Kick... ...but gets CAUGHT and DUMPED with a modified powerbomb!! "OOOOOOOHHHHHHHHHHHHHHH!!" JR Wow, Black just threw J-MAX down like he was nothing! With J-MAX flat out on the mat, Black sneers and signals for the end. COACH One big move too many. JR It may have been, as Black, now going for the kill. Dragging J-MAX up, Black puts him in a standing headscissors. Crossing over the arms under J-MAX's body he pauses, scowls at the fans, then lifts J-MAX up for the BRITTANIA BOMB!! JR There it is. 1... 2... 3!!!!! *DINGDINGDING!* Black throws J-MAX aside and gets to his feet, snatching his hand away from the referee to raise himself. PENZER Your winner of the match... NNAAAAATTHHHAAAAANNIIIIEEEEELLLLLL... BBLLLLLAAAAAAAAACCKK!!!! "BOOOOOOOOOOOOOOOOOOOOO!!" The victorious Black marches around his fallen opponent and comes as close to a smile as he's likely to. Raising his arms again, Black is jeered again, but little does he care. JR It may have taken two and a half years to do so. But, I guess Nathaniel Black finally proved his point about pure, technical wrestling coming out on top over the high-flying, action packed style of Jamie O'Hara. If, of course, he and J-MAX are really one and the same. COACH Of course they are, dummy. Just like you painting moons on your belly doesn't make you any less of an Oklahoma redneck. Black leaves the ring and looks back in satisfaction, as J-MAX clutches his neck back in the ring.

"The World is Mine" by David Guetta hits and Spencer Reiger is led down the aisle by Lorelei DeCenzo and CMJ. . PENZER The following contest is scheduled for one fall. Introducing first, accompanied by LORELEI DECENZO and COLIN MAGUIRE, JR., hailing from Manhattan, New York, weighing 210 pounds, he is "THE ONE MAN TRIPLE THREAT"... SSSSPPPEEEEEEEEENNCCCCCEEEEEEERRRRR RRRREEEEEEIIIIIIIIIGGEEEEERRRRRRR!!! "BOOOOOOOOOOOOOOOOOO!!" JIVIN' JR As many of you know, the Can-Am Assassins were originally scheduled to compete in tonight's tag team title match, but due to a knee injured Ken Pantera suffered at the hands of the LDC Moneygang, he's out another week. So OAOAST officials stepped in and ordered Spencer Reiger to meet Felix Strutter in a special challenge match. This after Lorelei and her men thought they had pulled a fast one to get the title match for themselves. Courtesy: OAOAST Syndicated "BOOOOOOOOOOOOOOOOOO!!" "Tom Sawyer" by Rush blasts through the speakers and Felix Strutter receives a warm reception. PENZER His opponent, accompanied by fellow Can-Am Assassin KEN PANTERA… from Thunder Bay, Ontario, Canada, weighing 218 pounds..."AFTER HOURS" FFFFFFFFFEEEEEEEELIIIIIIIIIIIIIIIIIIIIIIIIIIIIIIIIIIIIIIIIIIXXXXXXXXXXXXX SSSSSSSSTRRRRRRRRRRRRRRRRRRRRRRRRRRRRRRRRRRRRRRUTTERRRRRRRRRRRRRRRRRRRRRRRRRRRRR R!!!! "boooooooooooooooooo!!" "YYYEEEEEEEAAAAAAHHHHHHH!!!" "boooooooooooooooooo!!" COACH Mixed reception for Strutter, JR, but a helluva lot less hostile than usual. JIVIN' JR It doesn't hurt that he's going against one of the most arrogant young guns the OAOAST has to offer. Reiger ambushes Strutter on the way in, but Strutter fights back. * DINGDINGDING * The bell officially sounds with Strutter on the offensive. He rams Reiger into the top, middle and bottom turnbuckles 3 times each, then drives the dashing young OAOAST superstar face-first into the mat! JIVIN' JR Pretty as he is now, Spencer Reiger is gonna be even prettier in the morning. Pretty ugly! Strutter mounts on top of Reiger following a snap suplex and hammers away. ONE! TWO! THREE! FOUR! FIVE! Strutter pauses, amused by the heavy crowd support. He nods and carries on about his business. SIX! SEVEN! EIGHT! NINE! Instead of a tenth punch, Strutter rakes Reiger's eye with his boot! COACH It's like Spencer is facing himself out there going against a guy who isn't afraid to fight fire with fire. Reiger begs off near the ropes, then flings Strutter outside to buy himself a breather. But Strutter hops right back on the apron to perform a SPRINGBOARD HURRICANRANA!! ONE! TWO! KICKOUT! Thumb to the eye breaks Strutter's momentum, yet he still manages to reverse an Irish whip and executes a POWERSLAM! ONE! TWO! KICKOUT! Strutter attempts a gorilla press slam, but Reiger floats over and Strutter is SCHOOL BOY'D! ONE! TWO! KICKOUT! Now Reiger wraps Strutter up in a SMALL PACKAGE. ONE! TWO! KICKOUT! JIVIN' JR Reiger clearly is trying to get this one over with early. COACH I don't blame him one bit. WDW crowds are bloodthirsty. They envy people like the LDC Moneygang. Strutter is decked by a standing dropkick, and then drilled by a measured knee drop. Reiger whips Strutter hard to the buckle, so hard it drops Strutter to the seat of his pants. COACH We know what's coming next. Reiger charges forward, driving the knee into the face of Strutter! JIVIN' JR Blood is the New Black! The cover. ONE! TWO! KICKOUT! Reiger slams Strutter near the ropes and heads out on the apron. COACH Slingshot double stomp? Yes. NO! Strutter moves and Reiger jams his ankles, and then gets spiked on his head courtesy of a double-arm DDT! The cover. ONE! TWO! THR-- NO! CMJ places Reiger's foot on the bottom rope. "BOOOOOOOOOOOOOOOOOO!!" CMJ and Lorelei chat as if nothing happened. But something does happen when CMJ is yanked onto the apron. JIVIN' JR CMJ got caught with his hand in the cookie jar. So will it be a slap on the wrist or a slap in the face? Strutter winds up, then steps aside and the LDC Moneygang almost collide. They high-five, with Reiger pointing to his head. COACH Spencer dodge a bullet there. Reiger turns around and walks into a TRAPPED ARM BELLY-TO-BELLY SUPLEX! JIVIN' JR But not there. The cover. ONE! TWO! KICKOUT! Strutter immediately sets for the THUNDER BAY THROTTLE, but Reiger drops to his knees and delivers a LOW BLOW, followed by THE REIGER COUNTER!!! JIVIN' JR REIGER COUNTER! REIGER COUNTER! BY GAWD, REIGER COUNTER! The cover. ONE! TWO! THR-- NO! PANTERA YANKS REIGER OUTSIDE! Reiger gets right in the big man's face, in large part because CMJ sneaks up and grabs Pantera from behind. COACH They've got Pantera, JR. Reiger throws a haymaker which Pantera ducks and CMJ eats! "YYYEEEEEEEAAAAAAHHHHHHH!!!" LORELEI Strutter levels Reiger with a baseball slide and tosses him back in, then breaks out THE SHOOTING STAR LEGDROP!!! The cover. ONE! TWO! THREE!!! * DINGDINGDING * "Tom Sawyer" cues as the referee raises Strutter's hand in victory. PENZER Ladies and gentlemen, here is your winner… "AFTER HOURS" FFFFFFFFFEEEEEEEELIIIIIIIIIIIIIIIIIIIIIIIIIIIIIIIIIIIIIIIIIIXXXXXXXXXXXXX SSSSSSSSTRRRRRRRRRRRRRRRRRRRRRRRRRRRRRRRRRRRRRRUTTERRRRRRRRRRRRRRRRRRRRRRRRRRRRR R!!!! "YYYEEEEEEEAAAAAAHHHHHHH!!!" The Can-Am Assassins celebrate as they head backstage, while Lorelei throws a fit in the ring. JIVIN' JR What a helluva match that was. COACH You can say that again. JIVIN' JR What a helluva match that was. And we're not even done yet. There's still more to come!

Rock Your Baby hits, as the lights go out and the giant multi-colored disco ball comes down from the ceiling. A haze-like smoke fills the entryway, and Vinny Valentine struts through, followed by an enraged looking Biff Atlas. His nose flares, his teeth grit, and his eyes are narrowed into sinster slits. Vinny attempts to cheer his partner up with some funky dance moves, but Biff will have none of it. All Vinny can do his shrug his shoulders and strut down the entrance ramp, with a disco themed walk. Biff stalks behind him, breathing heavy, and giving nasty glares at anyone who dares look at him. COACH What is this suck ass sucka's problem? He gets to be on a major show doing something that doesn't involve being thrown off a scaffold by Mister Dick. He should be happy. PENZER The following tag team contest is scheduled for one fall! Making their way to the ring, at a combined weight of 448 pounds...the team off BIFF ATLAS and WDW SUPERSTAR VINNY VALENTINE...PANIC AT THE DISSSSSSSSSSSSCOOOOOOOOOOOOOOOOOOOOOOOOOOOOOOOO!!!!! Vinny slides into the ring, where he flashes a smile at the ring announcer. He then hops onto his feet, and shows off his groovy and far out zebra print pants. For his part, Biff partakes in no showy expressions, instead solemnly leans against the corner. PENZER And the opponents…. Mother Tell your children not to walk my way Tell your children not to hear my words What they mean What they say Mother Mother Can you keep them in the dark for life Can you hide them from the waiting world Oh mother Father Gonna take your daughter out tonight Gonna show her my world Oh father The bold strings of Danzigs "Mother" wash away any remnants of "Rock Your Body". Blue lights blast from the entrance stage towards the ring as the pulsing guitars scream across the arena. The unusual combination of the dainty and innocent Queen Esther and her mohawked mauraders appears through the entrance door. Danny Boy squats down, and his long tongue slithers out his mouth like a fierce snake. Scott stands at his side, holding his spiked club in the air, his wild eyes daring Panic! At The Disco to confront him. Behind these two the WDW lettering flashes with bright blue and white lights, while the globe displays their numerous conquests and adventures. PENZER Being accompanied by Queen Esther hailing from Ireland and Scotland respecticvly, they are THE CELTIC THUNDER DANNY BOY, THE BRAVEHEART SCOTTISH SCOTT….THE LAST KINGS OF SCOTLAAAAAND! Not about to see your light And if you wanna find hell with me I can show you what it's like Till you're bleeding Not about to see your light And if you wanna find hell with me I can show you what it's like Till you're bleeding! COACH These are just some evil grimy ass dudes, no lie. These cats is straight out the gutter. There's very few cheers for the brutish hooligans and their queen as they stomp along the entrance ramp. Their violent eyes scan the audience, eagerly looking for some poor soul to pummel. Oblivious to her team's crazed and violent ways Queen Esther eagerly gets to the announce table to fill in Jivin Jr's spot. With great pride and eagerness she watches her charges slide into the ring. They strike a pose with Danny squatting down on one knee, while Scott puts on a ferocious snarl and holds his spiked club above his mohawked head. COACH Thank god! Welcome, your highness, it is a pleasure to sit with true royalty. QUEEN ESTHER Yes, yes! I'm almost delirious from the excitement of our entrance, all those boos must have been because they wanted us be longer and more theatrical to showcase our acting talents. COACH Yes, your highness, that is exactly what those boos were for. DING DING DING Not forgetting that he's been hung from a light post, Biff bum rushes the Last Kings, sending them toppling to the canvas. Scott is wise enough to roll out of harms way, but his partner owns no such wisdom. As such he's furiously stomped at by the enraged Californian. QUEEN ESTHER My, I can't watch this animalistic display! It offends my delicate sensibilities! Biff scrapes Danny off the canvas, by the seat of his trunks and tosses him into the corner. The Celtic Thunder tries to make a speedy escape, but Biff keeps him there with furious right hands. The blows land with incredible power, drawing welts along Danny's face. But they come to abrupt end as Biff opts for a different direction. He leaps into Danny's chest and then falls backwards to monkey flip him into the center of the ring. By sheer luck alone does Danny land on his boots. His luck quickly runs out when Biff grabs onto his Mohawk and slams him down to the mat. "I HAVE UNLEASHED THE FUUUUUURRRRYYYYYYYYYY!" Biff shouts while pounding his chest. QUEEN ESTHER Quick, someone shoot him before he kills again! COACH Now this idiot thinks he's the Incredible Hulk. "BIFF ANGRY!" he shouts at The Celtic Warrior, who can't quite comprehend why Biff is talking in the third person and in capital letters. That's the least of his worries, though, as Biff runs forward to smash him upside the head with a forearm. Danny falls over onto the canvas, leaving him open to more painful stomps from his crazed rival. Once through with leaving his foot print on Danny's face, Biff scrapes him off the canvas. He then guides his foe to the Panic corner, where a tag is made with Vinny Valentine. "BIFF REST. YOU KILL!" "Don't worry, daddio, V-squared is on his game!" Vinny assures Biff, strangely not freaked out about his sudden personality change. Vinny launches a parade of punches at Danny Boy, that move the Irishman back towards the center of the ring. He then grabs onto his arm and throws him into the ropes for an irish whip. Vinny lowers his head, forcing a leapfrog on Danny as he returns. When Danny bounces off the ropes, he's caught by a flipping dropkick from V2. QUEEN ESTHER This is awful! This half-zebra half-man creature is hurting my loyal knights! COACH Half zebra….I think those are just his tights, not actual zebra legs. Vinny hooks the leg for a pinfall… ONE! TWO! Scottish Scott returns from the middle of nowhere to break up the pinfall! Eager to gain some revenge, he begins pounding on Vinny while Danny Boy takes a moment to recover. SS hurries his partner along, and together they bring Vinny off the canvas. The two ignore warnings and chastisement from the referee, as they set the dazed Disco Duck up in front of them. In one super fast motion they strike his head with a double headbutt! "OOOOOOHHHHHHHHHHH!" QUEEN ESTHER They have called that the Mohawk Tomahawk. Isn't it just majestic? No half zebra half man can escape the pain of that move. COACH Half zebra….he's not….you know what, you're right, he is half zebra half man and he's a horrible mutation that doesn't deserve to live. QUEEN ESTHER I'm tickled that you see it my way! Danny attempts a pinfall on his downed foe. ONE! TWO! "BIFF DESTORY!" comes a thunderous roar as Atlas kicks Danny off his partner. "YEAAAAAAAA!" Deciding its better not to be shellacked by Biff once again, Danny rolls backwards to his corner and applies the tag with Scottish Scott. COACH I gotta ask. I love The Last Kings of Scotland, but how do you, such a classy chick, get linked up with crazy, violent, Mohawked hooligans? QUEEN ESTHER Oh you mustn't refer to them as hooligans. They're brave and loyal knights, and I can file my nails on their Mohawks. The Braveheart lifts Vinny off the canvas and treats his midsection to a bevy of knee strikes. Valentine stumbles away, short on breath and weak in the legs. Scott uses this time to bounce himself off the ring ropes. And when he returns he levels Vinny with a lariat to the back. "SCOTT ANGRY! SCOTT KILL!" The Braveheart mocks Biff all while laying stomps into Valentine's back. Next, he grabs onto Vinny's slick hair and pulls him to his feet. He then shoves him into a neutral corner and backs to the center of the ring. SS snorts like a bull, then charges like one at V-Squared. But Vinny is ready for his arrival with a kick to the face! The fans cheer as Scottish Scott timbers backwards to the canvas. Scott's pain allows Vinny to crawl along the ring ropes and apply the tag to Biff. "BIFF HAVE THE FUUUUURRRRRRYYYYYYYYYYYY!" QUEEN ESTHER That's not even proper queen's English! Oh he, must be shot, he just must! Our lives are in danger, Jonathan, don't you see? COACH Baby, get a little closer to the Coach, I'm gonna save the world. There's no one to protect Scottish Scott as Biff runs through him with phenomenal power. COACH Now why can't this idiot do this all the time? Why he gonna be that dude that gets kicked in the face, falls over the top rope and thinks he can fly? Scott slowly and painfully gets back to his feet. Sadly for him, he meets the same result as furious Biff turns him inside out with another shoulder tackle. Scott crawls to the corner, feeling as though his bones have been put through a meat grinder. Not wanting to let up on his surge, a snarling Biff Atlas follows him into the corner. The Braveheart fends him off through with a simple but effective knife edge chop. The blow only makes Biff all the madder, and he winds up to strike down Scott with an overhand right. But the Scotsman delays this strike with a kick to Biff's knees. Hobbled, Biff is easily struck by a European uppercut from the European. QUEEN ESTHER I simply don't know how you do it week in and week out! My hearts a flutter, I'm sweating, my hands are shaking, and a half zebra half man creature may eat me! Scottish Scott grabs Biff into a front facelock, and then falls backwards to spike his head into the canvas with a DDT. He rolls his foe onto his back and makes a pinfall… ONE! TWO! "BIFF NEVER DIE!" he shouts with his kickout. QUEEN ESTHER Never die? He can never die? That…that…that means he can be only one thing…A ZOMBIE! A zombie and a half breed animal! I feel as though I could faint from fright! COACH You just fall right into my lap, babygirl. Scott has Biff back on his feet and hits him with a series of forearm shots to the face. These leave Biff staggered, and Scott is able to wrap his arms around Biff's waist. Within seconds he's lifting him up and slamming him downwards with a sidewalk slam. Another pinfall attempt is made… ONE! TWO! Biff gets his shoulder off the mat at the last possible second. COACH So much for the Incredible Biff. Scott kicks Biff in the back repeatedly, gaining some retribution from earlier. Smiling as he does so, Scott even invites the referee to get in a few kicks. "Come on ye bastard!" Scott barks as he picks Biff off the canvas. Biff makes an attempt to fight back, winging left hands into Scott's midsection. However the burly Scotsman shuts down the comeback with wellplaced knees to the head that leave his opponent dazed. QUEEN ESTHER I don't promote or condone violence, but I think this Biff Atlas needs a good whack in the head. COACH Finally someone says it! Scott brings in Danny Boy with a tag, while still holding onto Biff. Scott's grip permits The Celtic Thunder to climb to the second rope. With tongue hanging out, Danny leaps forward and strikes Biff's arm with an elbow. COACH Where is BIFF SMASH, BIFF KILL, now? That's what I wanna know! Biff staggers away, clutching his sore arm and trying to wring out the pain. Unfortunately this leaves him wide open to Danny Boy nailing him with a chop block! As soon as Biff falls to the canvas, the tongue wagging Irishman attempts a crucial pinfall. ONE! TWO! Biff finds the strength and will to kickout. "BIFF! BIFF! BIFF!" the fans sing, lead on by Vinny. QUEEN ESTHER My, my, I think these people are confused; his name is Danny, not Biff. COACH No they aren't confused, they're just stupid, and they relate to a lame ass as stupid as them. The Celtic Thunder brings Biff to his feet and inside a front facelock. He then backs up into his corner, where Scott slaps his back for a tag. Entering the ring, Scott makes his presence known by repeatedly battering Biff's ribs with kick. Once the referee's five count is finished and Danny is forced to leave the ring, The Braveheart pounds on Biff's back with forearms. Biff winces in agony, as he tries to summon the strength that aided him so greatly early in the match. QUEEN ESTHER My loyal kings have slain the mighty dragon! I can breathe again! Esther spoke to soon as Biff begins striking back at Scott with left jabs. Having stunned the Scotsman, Biff traps him inside a front facelock. He calls for a vertical suplex, bringing cheers from the fans. But that joy is short lived as Scotts uses his strength to muscle over Biff with a Northern lights suplex. The referee counts the ensuing pinfall… ONE! TWO! Biff kicks out the pinfall, bringing forth a pop from the WDW audience. COACH The most annoying thing about Biff? He's hard to kill off. Biff is back on his feet, and throwing right hands against Scott's face. The Braveheart puts an end to that comeback attempt with a cruel rake of Biff's grass green eyes. "BOOOOOOOOO!" Wile Biff struggles through the pain in order to regain his vision, Scott tags in Danny Boy. The celtic warrior, seeks to use Biff's marred vision to his advantage and runs across the ring with arm raised for a lariat. But thanks to a warning from Vinny, Biff is able to detect Danny's arrival and he swings around to deck him with a diving lariat. The fans are ecstatic over seeing Danny brought down with such a powerful strike. COACH Oh great he's gonna make a hot tag to Vinny. QUEEN ESTHER Hot? Then simply pour water on him! COACH Even with an idiot like Biff its not that easy, your highness. Just as coach prediticted, Biff dives forward and makes the tag with Vinny Valentine! The WDW fans let out a solid cheer for The Disco Duck who rushes into the ring. "DISCO NEVER DIEEEEEEES, BAAAAAAAAAAABY!" Vinny shouts upon entering the ring. Danny greets his arrival with left and right hooks, but Vinny V soon overpowers his Mohawked foe with wild, winging punches. Weakening Danny with those shots, V-Squared is able to lift him onto his shoulders. Seconds later he throws him down with the Night Fever (Alabama Slam)! Vinny does a funky disco dance in celebration while Danny writhes in pain. The fans cheer as a critical pinfall is made… ONE! TWO! Scottish Scott breaks up the pinfall! This does not sit well with The Disco Duck and he hops to his feet in order to exchange blows with Scott. The Scotsman is overpowered by Valentine, and is forced to take a run to the ropes. Vinny takes his own run of the ropes, and when the warriors meet in the center of the ring, Valentine gives Scott a taste of his boogie shoes. With Scott laying completely KO'ed, Vinny takes a moment to perform some hip swiveling in Queen Esther's direction. QUEEN ESTHER I can't watch anymore! I can't! I'd rather watch my father die a million deaths than this! As Queen Esther covers her eyes in fear, Vinny Valentine covers Scott. ONE! TWO! Danny Boy hurries into the ring and breaks up the pinfall with an elbow to Vinny's head. This draws the unstable ire of one Biff Atlas… "BIFF RAGE! BIFF BURN YOU DOWN!" he bellows and then hammers Danny with mega powerful overhand punches. The attacks back Danny Boy into the ropes, where he sags weak and out of breath. "RAAAAAAAAAAWRRRRRRRRR!" The Californian screams into the night sky, before taking a mad run at Danny Boy. He connects a lariat with Danny's chest, and the two gladiators go tumbling over the ropes. They land in a glob of humanity, while the audience compliments Biff for his newfound adrenaline surge. Meanwhile in the ring, Vinny has Scott set up for another Night Fever! The fans ready themselves to cheer the finisher. However, their excitement is a bit premature as Scott roles through the set-up of the hold. Vinny charges him but Scott captures Vinny onto his shoulders in sitting position! QUEEN ESTHER Is it safe to look? COACH In a second. That second sees Scottish Scott to spin around and sit out to slam Vinny face first into the canavs with a Collie-Buckie (Spinning front electric chair slam) "BOOOOOOOOOO!" The pinfall is made by the grinning Scotsman…. ONE! TWO! Biff reenters the ring, but is too late to help his partner. THREE! "BOOOOOOOO!" COACH You can look now, your highness. Your guys won! QUEEN ESTHER Oh hooray! Hooray! What a magical day it is! The fairies have blessed us! The Mohawked Mutants bang their heads together, grinning wildly over a hard earned victory. BUFFER The winners……THE LAST KINGS OF SCOTLAND! Queen Esther gives Coach a kiss on the cheeks and scurries off to celebrate with her men. COACH Hyuk, hyuk, aww shucks! Coach becomes decidedly less pleased when he realizes he has to sit next to JR again.

*dun dun* *dun dun* *dun dun* *dun dun* WHOOOOOOOOOOOOOOOOOOOOOOOOOOOOO ARRRRRRRRRRRE YOU? WHO WHO, WHO WHO! WHOOOOOOOOOOOOOOOOOOOOOOOOOOOOO ARRRRRRRRRRRE YOU? WHO WHO, WHO WHO! Chris Stevens walks through the curtain and is showered by a respectful cheer from the Indiana audience. Stevens doesn't much bother with the crowd's kind reaction, and instead points to his video on the giant screens. With face held high he proclaims himself "The Greatest WDW superstar in the world!" PENZER The following contest is scheduled for one fall, with a 20-minute time limit! Making his way to the ring, hailing from Rochester, Minnesota, and weighing in at 221 pounds..."SENSATIONAL" CHRIIIIIIIIIIIIIIIIIIIIIIIIIIIIIIIIIIIIIIIIIISSSSSSSSSS SSSSTEEEEEEEEEVEEEEEEEEEEEENSSSSS!!!!! JIVIN JR Well, sir, Chris Stevens has major history in both the OAOAST and WDW. In the OAOAST he was best known for his constant run ins with that fat bastard Hoff and forming his own stable which included Jumbo. In WDW he flew high as Sensational Chris Stevens with memorable performances against guys such as Denzel Spencer. Now he works as a trainer down at OAOVW and this next man coming out has a problem with him. Upon entering the WDW ring the Sensational superstar poses to the camera, flexing his arms and barring his teeth. A wide smile then spreads across his face, evidence of how thrilled he is to return to live action. His attention then settles onto the entrance way, and his smile fades as this song begins playing.... A plume of white mist fills the entrance area as military inspired beat of "Jesus Walks" comes over the loud speakers. Bum, bum, bum, bum, bum, bum, bum, bum, bum (Jesus Walks) God show me the way because the Devil trying to break me down (Jesus Walks with me) The only thing that that I pray is that my feet don't fail me now (Jesus Walks) And I don't think there is nothing I can do now to right my wrongs (Jesus Walks with me) I want to talk to God but I'm afraid because we ain't spoke in so long Through the thick fog of night, emerges Christian Wright and Lorelei DeCenzo. The God Child soaks up the bile from the audience, and then releases it with one powerful thrust of his arm into the air. Right at that moment green pyro blazes upwards towards the rafters. Looking splendid in a backless yellow gown, Lorelei joins him his side with a bright and bold smile. Together they hook each other's arms and walk down the entrance ramp with heads held high in pride and contempt for the audience. COACH The new wave Jesus walks among us in Indiana. The God Child Christian Wright here to extend his unbeaten streak to fourteen! BUFFER And the opponent Now residing in Washington D.C... weighing in at approximately 8 and 1/3 BARS OF GOLD~! He represents THE ENTERPRISE and is "THE GOD CHILD"... CCHHRRRIIIIISSSTTIIIIIIAAAAANN... WWRRRIIIIIIIIIIGGHHHHTT!!!!! Lorelei situates herself along ringside, as Wright takes a graceful run up the ring steps. He enters the ring with applause aimed directly at himself. Once inside the squared circle The God Child sinks to his knees and begins worshiping his own mastery of the grapple arts. JIVIN JR I tell ya what I don't like this kid's attitude, but I love his winning streak. Takes a lot of guts to make that kind of promise. But what I don't like is his commentary on the OAOVW system. I think they're doing a great job down there. COACH Says you. Who have they produced since last December? Spencer, Collin and Morgan. Three people! And lemme tell ya a dead donkey coulda trained those three that's how good they were when they started. Morgan started in the Nerdly family dungeon, you gonna tell me it was skinny ass Chris Stevens that taught her how to manhandle dudes three times her size? I ain't buying that, Jimmy Ross. DING DING DING Christian Wright runs across the ring to throw an elbow at Stevens. But Stevens avoids it by sliding out the way. CW snorts his disgust and retries that same elbow smash. Stevens ducks the attacking blow this time, and The Natural is forced to bounce off the ropes. On his return he gets punched in the jaw by his opponent. Wright staggers backwards, holding his hand to his sore face. Stevens nails him with several more jabs, before Wright can finally fend him off with kick from his loafers. The Natural then sends Stevens hurtling into the corner. He salutes himself and then charges across the ring and blasts him in the chest with a corner lariat. Stevens sags to the canvas, giving a Wright moment to create his own pomp and circumstance with a fancy bow. "CHRISTIAN SUCKS! CHRISTIAN SUCKS! CHRISTIAN SUCKS!" "SILENCE!" Wright chides the audience, as he brings Stevens to his feet. He then whips the WDW star across the ring, landing him against the opposite ring posts. Wright charges in after him, but finds himself taking an unfortunate crash into the turnbuckles when Stevens rolls out the way. JIVIN JR Chris Stevens was born to an affluent family just like Christian Wright was, and both have received the best training money can buy both in the OAOVW system and before that. Just like I provide the best anonymous truckstop hand jobs money can buy! Face flushed with anger, CW makes a dash at his opponent. But Stevens intercepts his arrival with a dropkick that lays out The God Child! A pin is then made… ONE! Wright easily kicksout the pinfall. He quickly comes to his feet, but is thrown under assault from forearms by Stevens. The shots hit quickly and force CW into a corner. He tries to cover himself up, but very little does that do to (I must have dyslexia!) guard against the dropkick Stevens slams against his face. As soon as Wright hits the canvas, Stevens is upon him, battering him with mounted punches. "KNOCK HIM OUT! KNOCK HIM OUT! KNOCK HIM OUT!" Wright's strength eventually allows him to make a hasty roll away from Stevens. The WDW Superstar hounds his escape however as Wright reaches the ring apron. Stevens grabs a chunk of his jet black hair and begins ripping him off the apron. But CW stuns both him and the audience by elbowing him in the throat. He then grabs onto the back of Stevens' head and guides him to the ringposts where he slams Stevens face into the corner posts. JIVIN JR Good gawd, the force of that attack is off the charts! COACH I bet Stevens' students are enjoying watching their teacher get his ass beat by The God Child. Wright renters the ring, and begins terrorizing his opponent with European uppercuts. He then hooks him inside a front facelock and begins attempting to lift him into the air. However, Stevens powers out of the hold and escapes Wright's clutches. Leaving CW befuddled, Stevens runs into the ropes. He rushes forwards, arm crooked for a lethal lariat. But CW springs forward and catches him unawares with a shoulder block. "BOOOOOOOOO!" the fans hiss as both competitors touch down on the canvas. Getting to his feet, Wright replies, "THY NAME IS CHRISTIAN WRIGHT, THY FORM IS A GOD CHILD!" "YOU SUCK! YOU SUCK! YOU SUCK!" The angered fans deliver their response. Stevens rolls out the ring, eager to catch a breather in the face of this powerful foe. Wright has no intentions of giving his opponent a moment to relax and quickly hurries himself out the ring. Stevens meets him with left hands, but is quickly overpowered by CW's trademark European Uppercuts. With Stevens stunned by the blows, Wright grabs onto his arm and throws him into the ring steps. Stevens cries out in pain as the stairs dislodge from the attack. COACH This ain't a fine welcome back to the ring for Chris Stevens. JIVIN JR It's as good a welcome as a health inspector gets at a glory hole! Stevens struggles to get his feet, and his efforts aren't helped any by The Gold Child rushing forward and punting him in the shoulder. Stevens falls over onto his back, providing CW with the chance he needs to drive his loafers into his now injured shoulder. JIVIN JR Coach, if you could turn yourself into a fart would you enjoy the way you smell? COACH I…uh….I don't think so. JIVIN JR I don't think you would either. Wright scrapes Stevens off the canvas, and then throws him back into the ring. Stevens squirms in pain, as The Natural reenters the ring with a smile on his face. He drops a series of elbows onto Steven's arm, and then traps the limb into an armlock. JIVIN JR This is smart wrestling by Christian Wright, young man out Washington DC, beautiful biceps, well curved thighs, mouthwatering pecs and an ass that just doesn't quit! Despite the incredible pain of the submission hold, Stevens manages to fight towards his feet. Wright attempts to tighten the hold, but that can't prevent Stevens from completing his rise. Frustrated, CW flings Stevens backwards with an arm lock suplex! As Stevens touches down on the ring mat, Wright applauds himself for such a powerful show of athletic dominance. Once he's done lauding his remarkable skillset, Wright begins laying stomps against his foe's weakened arms. COACH My man CW can teach a lot to not just the youth of OAOVW but the youth of America. He started out hot winning rookie of the year in 2005, struggled a bit, joined The Enterprise, stood in Mister Moneymaker's shadow, and now he's back at top form. This man has not let adversity or bumps in the road hold him back from greatness. Wright brings Stevens upwards and then uses his grip on his foe to launch his shoulder against the ring posts. Again Stevens hollers his sheer misery, which paints another smile on CW's face. COACH Christian Wright steady proving that OAOAST shits on WDW! OAOAST>>>>>HI-YAH>>SWF>>WDW>>WCW>>ECW>>>ROH>>>TNA>>>>>Aids>>>>Cancer>>>WWE Stevens stumbles away from the corner posts, clutching his badly wounded shoulder. CW lesiurley stalks his pace, which may not have been such a good idea as the WDW superstar rifles an elbow with his good arm into his face. This angers CW more than it hurts him, and he twists Stevens' arm into a wringer as punishment for his refusal to capitulate. "CHRISTIAN SUCKS! CHRISTIAN SUCKS! CHRISTIAN SUCKS!" Christian uses his hold on Stevens' arm to violently pull the WDW star forward and crash his shoulder into his. COACH The boy CW is just pouring salt in dem wounds. The man stay layin the beats on these fools they put in front of him. Students ain't gonna respect Stevens no more, gonna have dudes shootin on him in the middle of training, sleeper holding that boy if he gets mouthy. Scissors kick that dude if he's caught lookin at the wrong ho. Refusing to fall full victim to Wright's assault, Stevens begins using his good arm to pump punches into Wright's jaw. Faced with the brutal strikes, Wright thinks quickly and settles things down with arm stunner onto his rival. COACH Jivin JR, just admit it, Christian Wright is that much better than everyone who comes through OAOVW or the OAOAST. He's even better than your old boys Black T. JIVIN JR That's a load of horseshit, even bigger than the one the load I ate for breakfast! Wright applauds his mastery once more before attempting the second pinfall of the contest…. ONE! TWO! Stevens kicksout, causing a highly annoyed CW to have cruel words with the referee. JIVIN JR Don't blame the referee, blame the blacks and the god damn Jews! At that point JR's microphone is cut. Back inside the ring, CW traps Stevens inside a crafty shoulder lock. Stevens tries to claw at Wright with his free hand but this does little to affect The Centennial Man. COACH You hear that sound? That's sound of me kickin' back and smoking that green-green. The fans start to rally against the disliked Washington DC resident, and begin urging Stevens to fight for his freedom. Eventually, Stevens succeeds in granting their wishes as he starts pushing himself upright. But The God Child counters any comeback attempt by hitting Stevens with a Russian leg sweep. "Beautiful, Christian!" Lorelei cheers from the outside. CW drops a leg on Stevens arms and then goes for another pinfall… ONE! TWO! Stevens manages a kickout. He comes to his feet, but finds himself under attack from the overpowering punches of The Centennial Man. Having weakened his foe, Wright then snares him inside a front facelock. After a cruel, disdainful smile towards the fans he begins lifting Stevens for the Conversion Rate. But Stevens unleashes a barrage of elbows into Wright's midsection and The Centennial Man is forced to painfully stumble away. Eager to get back onto the attack, Stevens unleashes his signature superkick! But Wright ducks beneath the fast moving strike and runs to the ropes. Unfortunately as he returns he's hit by a diamond cutter! "YEAAAAAAAAA!" the fans react while Lorelei has the exact opposite response. COACH Superkick, diamond cutter, these are all this dudes signature moves. Worried to the point of exhaustion, Lorelei hastily advises CW to roll out the ring. However, The Natural can make no such moves before he's forced to his feet by Stevens. The Sensational superstar whips Wright into the ropes. Upon CW's comeback, Stevens catches him in the jaw with a graceful dropkick. CW topples over, spit flying free from his opened mouth. COACH Gotta give it up to the man, that was one sweeeeeeet dropkick. Stevens charges to the ropes, but his progress is impeded by Lorelei, who's dug her hooks into his boots.. "BOOOOOOOOO!" the fans respond to Lori's tactics An angered Stevens starts to make moves to go after Lorelei, and the gorgeous diva quickly scampers away. Deciding to let bygones be bygones, Stevens turns towards CW. Unfortunately for him, CW is standing and recovered and pounces on Stevens to drag him to the canvas with an arm lock. Unable to withstand anymore pain to his arm, Stevens immediately submits. "BOOOOOOOOO!" BUFFER YOUR WINNER AS A RESULT OF A SUBMISSION…..CHRISTIAN WRIGHT! COACH If you wanna spend the rest of your career doing curtain jerking in front of twenty people in a middle school in Ohio, you'll go see Chris Stevens and the OAOVW crew. But if you wanna learn to son lames, and hump dames, my man Christian Wright is now your man Christian Wright. Wright gets to his feet and bows to the audience, as Lorelei enters the ring with microphone in hand. After Wright is done soaking in his own adulation he gently accepts the mic from Lorelei. WRIGHT From this day forth, I defiantly vow... no man, woman nor beast shall commit thine self to defeat! JIVIN JR Fourteen wins in a row for Christian Wright, what a way to close out 2009.

I put this in the tour thread months ago, and said I'd get at you with a list of former WDW competitors. Here's the list. Alfdogg "After Hours" Felix Strutter Team Heyross Deuce Deuce Bigelow Jumbo Vinny Valentine Denzel Spencer Chris Stevens Nathaniel Black If you don't want to write a match for this, that's fine, but I would like to at least get all these guys involved, even if it's a little blurb match like you would write for Syndicated. But I'll definitely be writing at least two matches for this: OAOAST World title Reject © vs Alfdogg Special guest referee: CWM OAOAST Heartland title, I Quit match Denzel Spencer © vs Sandman9000 Any questions, just let me know.

Here's a graphic for CWM, if you want to use it in the match graphic.

Also, the show will be held at the Pepsi Coliseum, which is located in the Indiana State Fair. Seats approx. 8,000 in stadium seating, plus approx. 900 chair seats on the floor level. The Indiana Ice of the USHL plays there, and the Pacers played there in the ABA.

I've decided that the HL title match will not be an I Quit match, but a Christmas Deathmatch.

A special referee for the World title match at Season's Beatings will be announced.

Just so you guys know, I'll be leaving for my grandparents' on the evening of the 23rd, and getting back on the 28th. Then starting once I get back, I'll be moving into a new apartment. I don't know what my cable/internet situation will be around New Years. Someone told my mom they needed two weeks' notice to transfer it to a new place, so I could possibly be without internet for up to a week after I get moved in. I'll try to get my stuff for next Saturday as well as for NYS in before then, but if I'm not seen for a while around that time, this is why.

Let me clarify this a little further. I will be able to get Season's Beatings posted in a timely manner, one way or another. But if I don't also have my match for NYS done by then, it may not be in for a while after.

I don't see that being a problem. If nothing else, I can at least create slots for everyone's stuff.

[b]The Deadly Alliance (Reject, Thunderkid, Sandman9000, Mr. Dick, Arturas) vs Team WDW (Alfdogg, Team Heyross, Deuce Deuce Bigelow & Jumbo) Team WDW took advantage early with a World title shot on the line for Alf. After getting the better of a ring-clearing brawl, Team Heyross took over on Thunderkid, working on his arm. TK was able to escape and tag out to Mr. Dick, who quickly fell victim to the same treatment. Deuce & Jumbo worked their way into the match, overpowering MD until Arturas landed a shot from the apron to Deuce. Reject and Sandman then took turns pummeling Deuce, getting several near-falls. Deuce was finally able to evade a high-risk move from Sandman, and made the big tag to Alf. Alf took turns clotheslining Sandman and TK, then delivered a belly-to-belly on TK, before being blindsided by Arturas. Arturas lifted Alf in a two-handed chokehold, but Alf went to his eyes, then kicked him low. Arturas backed into a corner, where Jumbo and Deuce hit a double-avalanche, and held him in the corner, while Mr. Dick fell victim to a double goozle from Team Heyross and a Five-Star Alf Splash. Benjamin tripped up Reject to prevent him from breaking the three-count, earning Alf his opportunity at Season's Beatings. WINNERS: Team WDW

I'd say just Syndicated. That's the usual procedure for our Spectaculars, which this would be taking the place of.

10-man tag team match The Deadly Alliance (Reject, Thunderkid, Sandman9000, Mr. Dick, & Arturas) vs Team WDW (Alfdogg, Team Heyross, Deuce Deuce Bigelow, & Jumbo) If Alf's team wins, he gets a shot at Reject's OAOAST World title at Season's Beatings.

Team Heyross were the only team to hold the belts. Ring announcer is David Penzer. You can use your imagination for the set.

My segment is in. It was going to be two, but since they were both DA segments setting up matches down the road, I just tied it into one.

...oh, it's already posted! I'll just add the segments in, and do the match next week.

I'll have a couple segments, and a match which will be announced in one of said segments.