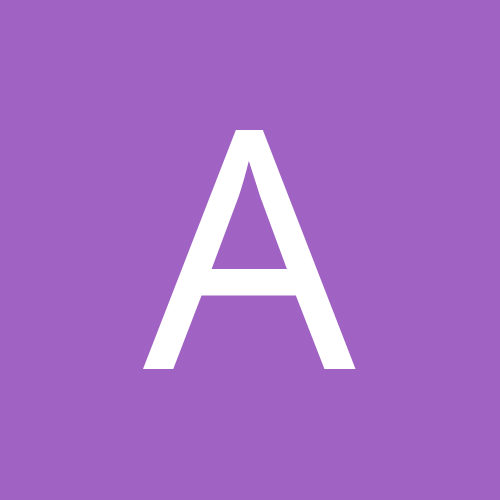 Content count

7394

Joined

Last visited
Everything posted by alfdogg
Added in a segment before the Holly/Josie segment. Feedback tomorrow.

I'm working on it right now. Also, I just now realized I've been spelling "Borough" wrong all this time. Not changing it now, though.

In the ring, the Deadly Alliance stands as the music continues to play, attired in stylish suits. Sandman and Arturas both have the arms torn off of theirs. COLE And indeed, they are on Top of the World, The Deadly Alliance, led by the new World Heavyweight champion, Reject! For those of you who missed it this past Sunday, Reject cashed in his Money in the Bank contract during the match between Krista and Leon Rodez, and the match was turned into a triple threat! The finish is shown to the match. COLE (voiceover) Reject struck fast, scoring the pin on an injured Krista and becoming the champion of the World! Reject, with the belt strapped over his shoulder, raises the mic to his mouth, waiting for the music to die down, as the crowd boos. REJECT Today is a great day in the OAOAST! *crowd boos* REJECT For the last three months, we've asked ourselves the question: "Who's going to lead the OAOAST into the future: Krista, the narcissistic lesbian, or Leon, the emo porn star?" Well, this past Sunday, that bleak outlook was washed away when I, Reject, stepped in and made everything right, becoming YOUR World Heavyweight champion! *crowd boos* REJECT Because let's face it, Krista's time was up. Unfortunately, she couldn't figure that out, because like most women, she didn't have a watch. And why don't women have watches, T-Kid? THUNDERKID Because there's a clock on the stove! REJECT Exactly! Hopefully that arm cast doesn't hinder the ability to bake a cake or make me a sandwich. *crowd boos* REJECT And as for Leon Rodez...I will never get tired of putting that guy on his back. Maybe now he can take some time off to go see a shrink or something. I thought that guy was emo [i]before[/i] he turned on Zack...wow. It's always good to see razor marks on the wrists of your World champion when he raises his belt up, right? But anyway, where are we tonight? Oh yes, Cincinnati! *crowd cheers* REJECT You know, it's nice that we can do a great service like this, and bring a REAL team of winners like the Deadly Alliance to a loser town like Cincinnati! *crowd boos* REJECT I mean, your star wide receiver [i]changed his name![/i] That's how embarrassed he was to be representing this city! *crowd boos* REJECT And the Reds...what's it been, 19 years without the playoffs now? Hell, even the CUBS have won a playoff series since then! *crowd boos* REJECT But...I gotta be fair, you guys do have the undefeated Cincinnati Bearcats football team! *crowd cheers* MR. DICK Yeah, but they play in the Big East! REJECT Oh...well, nevermind, then. I thought I had one for you, Cincinnati. Sorry! *crowd boos* REJECT Man, remember when Cincinnati wasn't full of losers? SANDMAN ...no. REJECT [i]Exactly.[/i] But hey, at least we brought in a winning product tonight! Revel in it, Cincinnati! [i]Top of the World[/i] plays again, as The Deadly Alliance stands in the ring with their heads held high. I'll try to have the other two tomorrow.

Funny segment at the start with COD/Terry. Surprisingly quick tag match, which hopefully means there's more to come in this feud. Ending was funny. Women's title match was good stuff, and also left the door open for more. Can't wait to see what's next. Excellent cage match. What will the fallout be, and will anything more come of Clem's decision to eject Logan? US title match was terrific, as well. I'm anxious to see how this title reign of Alix is handled. Costume contest was great. Classic Patty. MOTN: Alix vs TK LOTN:

I'll have a couple in-ring promos, and a backstage segment. Request opening segment.

Main event is in. Read and feedback, it's a good one! I'll try to have feedback before bed, if not, I'll have it tomorrow.

Reject vs The Teal Tiger If Reject wins, the Tiger must unmask. If it is revealed to be Alfdogg, then he will be banned from all OAOAST-related functions for life. If the Tiger wins, then Alfdogg will be reinstated to full capacity as a wrestler. I'd like this to go early in the show, if not as the opener.

Match is in, segment to come tonight. I'll stick it in right before the costume contest.

Make that tomorrow night. I was getting ready to start, but I fell asleep in my chair, and just woke up. Sorry.

I'm almost done with Tiger/Reject. It will definitely be in before the night's over. I'm going to add in a brief backstage segment somewhere after the US title match, as well.

Impressive showing for Holly heading into the HS. She hasn't been wrestling that long, has she? MGHC getting in a nice warmup for the Cobras. Great COD segment. The stuff with Los Diablos was really funny. Until, of course, Morgan gets scared. Yep, those two are in trouble. Fun little match between CW and J-MAX. CW promising better things to come. The Biff Atlas piece was classic. We may need to re-visit this in some capacity at the Angle Awards. Great stuff to end the show, with all the feuds sort of tying together. MOTN: Holly vs Jade LOTN: "Cram it already! Or else, I'll cram it for ya, with my giant hunk of man meat, ya hear? Dumb broad!" - Biff Atlas (as Mr. Dick)

I'll leave feedback later tonight. I haven't felt good the last couple days.

Backstage, Vinny Valentine, Deadbeat Dave, and Tony Tourettes are seen playing UNO. Dave puts a card down, then Vinny looks at his hand, and picks up another card from the deck. Tony then slams his last card into the pile. TONY I WIN, BITCHES! VINNY What? TONY That was my last card! VINNY Wait...you didn't say Uno! You don't win! TONY (picks up deck) LIKE HELL I DON'T! I got rid of all my cards! DAVE You gotta say Uno, man. That's the rule. VINNY And if you don't, you have to draw two more cards, so pick 'em up, bitch! Tony ponders this for a second, then throws the deck of cards in Vinny's face. TONY FUCK YOU, I WON! Suddenly, a knock on the door. LUTHER (off-screen) Somebody order a large pepperoni dick wit' a pizza on top? Luther hops through the door, holding a pizza box over his pelvic area. Fortunately, the box is still closed. LUTHER Man, what the f... Luther turns into the corner, then tosses the pizza box down and zips up his pants. He then slaps Waldo in the head. LUTHER This ain't Jade's locker room, foo! Waldo laughs while rubbing his head. Mariano and Quincy walk into the room, as well. LUTHER It ain't funny, nigga! I just wasted that pizza, too. VINNY (chuckling) Just give it to Tony, he'll probably eat it! Tony lunges over the table for Vinny, causing it to fall forward and spill him on his face. MARIANO You v-squared, you got the shit or what, mang? Vinny pulls out a big bag of discolored marijuana. QUINCY Man, what the fuck is that shit? Cheap-ass white boy, we ain't gettin' lit on that shit! Look, all the stems n' shit's in dere! VINNY Hey, don't call [i]me[/i] cheap, Mr. Most Likely to take his prom date to McDonald's! I don't see any of you carrying no grass! MARIANO See, you wrong there, homie! It just so happens, I brought my backup stash, just in case you screwed this up. Mariano pulls out the sack. LUTHER Way to think, baby! TONY Well, WHAT THE FUCK ARE WE WAITING FOR? SIT YOUR ASSES DOWN! The BB's sit down. Waldo sits down next to Dave. WALDO Nigga you musty! You like the missin' Teletubby, Stinky Winky! LUTHER Or 'dat old president, Abe Stinkin'! VINNY It's alright, once we light this shit up, you won't even notice it. Off-screen, the door opens. BIFF (off-screen) Hey! pizza! LUTHER ...help yo' self, man! Everyone at the table laughs as they roll up joints.

I'll have a segment with Vinny and his crew and the Burrough Boys.

Great promo by Leon, as usual. Another shot at Krista? Maybe Halloween will be the lucky night. Holly trying to earn brownie points with the president? Should be a tough match with her and Morgan when it happens. Well, that was a quick match. But the Hellfire Club got their revenge afterwards. Teams like them and the LKOS are really being boosted through their feuds with the OCC. Another definitive match here, as it's another successful defense for CI. Cash put up an effort, but no chance against those four. And now, the first ever tag team showdown, and it does not disappoint. VINTAGE Chicks over Dicks, you might say, and the interaction between Zack and Leon was great. Fantastic. Talk-heavy show this week, but we do it right. Lots of great build to the Halloween show. MOTN: Main event LOTN: "Well, how fitting it will be, October 31st of this year. How poetic, that at Halloween, all of those sins that Krista's committed will finally come back to haunt her. But Krista needn't be concerned with the spirits of the dead. Because on this October 31st, the ones she has to fear are the ones who are dead inside." - Leon Rodez

Cut backstage, where the Deadly Alliance has had happier times. REJECT I can't believe this. The Deadly Alliance is in a serious slump. We need to get it together somehow. MR. DICK Hey, at least I won my match at Zero Hour! REJECT Yeah, you pushed a jobber off a scaffold, good show. MR. DICK (hesitates) Hey, a win's a win. REJECT Well, I guess you're right. At least one of us held onto the ball that night. SANDMAN What's that supposed to mean? REJECT (hesitates) Come on. After two years...Denzel Spencer? Really? SANDMAN Hey, at least I've had a title in the last two years. What have you done, beat up on Alfdogg? Like I couldn't have done that. REJECT I've also got this. Reject holds up the Money in the Bank briefcase. REJECT And I can use this whenever I want. SANDMAN Yeah, too bad about that big anchor that's tied to your ass. It must be tough wrestling with that thing! Reject starts to confront Sandman, but quickly backs off when Sandman raises up his barbed-wire bat. Then, everyone's attention is diverted, when Alfdogg (who, notably, is wearing a bandage on his head) walks into the room! ALF Hope I'm not interrupting anything. REJECT You got a lot of nerve walking into this locker room... SANDMAN (interrupting) Hey, hey, hey...so uh, what'd you do to your head? TK (quietly) Bust-eeeeeeed! ALF I got in a car accident leaving the PPV. Head-on collision. TK You got it in the Chamber of Hell. Don't try to lie! ALF OK, ok...it was a fender-bender, and I didn't have my seatbelt on. REJECT Right. Wait 'til Josie hears about this! ALF She knows all about it. Reject is lost for words, and storms off to Josie's office, with the rest of the DA following. Alf just looks on and smiles. This one goes after the previous one, obv. The DA is seen waiting in Josie's office. After a few seconds, Josie walks out with a police officer and a big folder. JOSIE OK, I've checked this all out, guys. REJECT And? JOSIE Alf's not lying to you. He really was in a wreck after the show. Reject rubs his hands over his head in frustration. OFFICER I wrote the accident report. The windshield was cracked and he was bleeding from the forehead, but he refused medical treatment. SANDMAN But how do you know that the accident caused that injury to his head? OFFICER His DNA was on the windshield. Sandman has a similar reaction to Reject. OFFICER Am I missing something here? JOSIE These guys are speculating that Alfdogg wrestled in a match at the show he was coming from, in which he sustained the cut to his head, prior to the accident. And contractually, he's not allowed to wrestle for this company anymore. OFFICER Well, I'm afraid I can't prove one way or the other how the injury initially occured. I'm sorry, I can't help you guys anymore. The officer leaves, and Reject walks up to Josie's desk. REJECT OK, I've had it. This has got to end. I want a match with that Teal Tiger at the Halloween Spectacular. If I win, he has to unmask. If it's Alf, which I think we all know it is, he's DONE. No wrestling, no appearances, no anything. He can't even park CARS at our events. Josie considers it for a few seconds. JOSIE OK, you got your match. REJECT Thank you. JOSIE But I'm going to add one more stip. Should you lose this match, in any manner...that includes being counted out or disqualified...then I will re-instate Alfdogg to full capacity as a wrestler. REJECT What? No, you can't do that. JOSIE Ok, if you don't really want the match... REJECT No wait...(deep breath)...OK, I'll do it. I retired Alf once, I'll do it again. JOSIE And that stip goes the same for the Tiger...he can't get himself DQ'ed or counted out, or he still has to unmask. REJECT Great. Come on, guys. The DA leaves the office, as Josie instructs one of her workers to have the contract drawn up. I might do a PATD/BB's segment if I have time later, as well.

All the way to Dublin, Ireland for this one. I'll have a segment. Maybe two if I have time.

[b]Vinny Valentine vs Brock Ausstin[/b] Vinny made his entrance, accompanied by Tony Tourettes, and began to dance as Brock waited in the ring. As Vinny made his way to the ring, Tony stopped him, wanting to show off his skils. So Vinny gave him the floor, and Tony did a few horrible dance moves, followed by a front handspring attempt that resulted in a flat-backed landing on the floor. Vinny laughed at his cousin as he writhed on the floor for a few seconds, but then Tony got up and chased him backstage, which eventually resulted in Brock being awarded the match. [b]WINNER: Brock Ausstin (forfeit)[/b] [b]The Can-Am Assassins vs Deuce Deuce Bigelow & Jumbo[/b] The big guys overpowered Felix to begin the match, but he was able to make a tag to Pantera to even up the odds. Pantera gained advantage of Jumbo after an ill-advised test of strength, then executed an impressive bodyslam. However, Jumbo escaped the follow-up and tagged in Deuce, who took advantage with his strong style. However, he went to the well once too often, and got caught with a stun gun. The Can-Ams controlled the match for a few minutes, but Deuce was eventually able to evade a high-risk move from Felix and tag Jumbo back in. Jumbo was a HOUSE-AFIRE~!, but missed an avalanche, and Pantera capitalized quickly, whipping him into a flying sleeperhold drop from Strutter, ending the match. [b]WINNERS: The Can-Am Assassins[/b] Josh Matthews interviewed the new OAOAST Heartland champion, Denzel Spencer, having ended the two-year reign of Sandman9000 at Zero Hour. Denzel expressed the toll that the Chamber of Hell takes on a man, then put over all his opponents, and lauded Sandman's fortitude to be able to hold the title for two years without a loss. He promised to be a fighting champion, then said he'd be celebrating the victory with a big party at his home in Montego Bay, and everyone was invited, as he placed a Rasta hat on Josh's head.

Vinny Valentine vs Brock Ausstin The Can-Am Assassins vs Deuce Deuce Bigelow & Jumbo Plus an interview with the NEW OAOAST Heartland champion, Denzel Spencer.

Aw, Biff almost scored another upset there. But even though he lost he manages to find a positive in everything. Can't wait to see what's next in this tale. I echo Patty's comments on the Kings, they're on quite a roll lately. Good tag match. The scramble match was terrific. Finish was pretty funny, with Morgan kicking the referee rather than simply breaking the count. Shades of Demolition-Harts from SummerSlam 90, except she wasn't DQ'ed. Excellent main event, as well. Some of the near-falls at the end really had me (or would have if I didn't already know who was winning!) And Krista defies the odds once again. What's next? MOTN: Main event LOTN: COLE OOHH! Right to the SKULL! And not the intended one!

OK, the Chamber is finally done and in the show. Feedback to come later.

May I suggest skipping HD instead and just doing a Syndicated? Unless you guys already have stuff ready.

Yeah, just getting started on this. Sorry. The chamber lowers, as the crowd goes insane. *graphic* COLE It was in this very match two years ago that Sandman9000 won the Heartland title, and he has not been defeated since! Will tonight be another happy anniversary, or will one of these five opponents begin a new reign? We're about to find out in just a few minutes! Let's go to Michael Buffer! *DING DING DING* (slow and dramatic) BUFFER [i]LLLLLLLLLLLLLLLLLLLLLLLLLadies and gentlemen...it is now time for one of our main attractions of Zero Hour, 2009! Tonight...six of the roughest, toughest gladiators in our business step inside this demonic structure, 24 feet high of steel engulfed in barbed wire, and do battle for the OAOAST Heartland championship! It is the fifth annual Heartland Invitational Chamber of Hell! The rules for this match are as follows: Two men will start the match inside the ring, and the other four will enter these 8x5 cells, which will then be raised to the top of the Chamber. After five-minute intervals, one cell will be lowered, containing another combatant in the match. The last man remaining after every other combatant has been defeated, either by pinfall or submission, will be the OAOAST Heartland champion! ARE YOU READY?[/i] *crowd cheers* BUFFER [i]Pittsburgh, Pennsylvania...ARRRRRRRRE YOUUUUUUUUU RRRRRRRRRRRRRRRRRRRRRRRRRRRRRRRRRRRRRRRRRRRRRRRRRRRRRRRRRRRRRRRRRRRRRRRRRRRRRRRE ADYYYYYYYYYYYY???[/i] *crowd cheers* BUFFER [i]Then for the thousands in attendance here in Pittsburgh, and the millions and millions watching around the world...there's only one thing left to say. Ladies and gentlemen...LLLLLLLLLLLLLLLLET'S GET RRRRRRRRRRRREADY TO RRRRRRRRRRRRRRRUMMMMMMM BLLLLLLLLLLLLLLLLLLLLLLLLLLLLLLLLLLLLLLLLLLLLLLLLLLLLLLLLLLLLLLLLLLLLLLLLLLLLLLL LLLLLLLEEEEEEEEEEEEEEEEEEEEEEEEEEEEEE!!!!![/i] [i]God of Thunder[/i] hits, and Thunderkid makes his way through the curtains. He is wearing black cargos, and carrying a garbage can full of assorted goodies. COLE Thunderkid, who won the United States title several weeks ago, looking to become a double champion here in the chamber! BUFFER [i]Introducing the challengers...first, from Green Bay, Wisconsin, weighing in at 250 pounds...representing the Deadly Alliance, he is the reigning OAOAST United States champion...THHHHHHHHHHHHHUNDERKIIIIIIIIIIIIIIIIIIIIIIIIIID!!!!![/i] COLE This is Thunderkid's fourth chamber match of the five that have taken place! TK enters the chamber, then steps into a cell which is raised to the ceiling. [i]Blaster Master (Jammin')[/i] plays, and the crowd gets to their feet for Denzel Spencer, who is pulling out a Radio Flyer wagon with THE CACTUS~! COACH Oh no, not that [i]fucking[/i] cactus. COLE Denzel gave Sandman a hell of a fight at AngleSlam, and tonight he gets another crack! BUFFER [i]From Montego Bay, Jamaica, weighing in at 227 pounds...DENNNNNNNNZEEEEEEEEEEEEEEEEEEEEEEEEEEEELLLLLLLLLLLLLLLLLLLLLLLLLLLLLL SSSSSSSSSSSSSSSSSPENCCCCCCCCCCCCCCCCCCCCCCERRRRRRRRRRRRRRRRRRRRRRRRRRRRRRRR!!!!![/i] Denzel is wearing camouflage pants instead of his usual ring attire. He sets off his pyro in the entryway, then slides into the ring, and sets off his pyro from the ringposts, before rolling out, and stepping into another cell, which is raised to the ceiling. [i]I'm Shipping Up To Boston[/i] plays, and Colin Maguire Jr. makes his entrance through green and gold lights as the crowd boos. He is wearing hunter green cargo pants and a wifebeater, and carrying a shillelagh. BUFFER [i]Representing the Enterprise, from Boston, Massachusetts, weighing in at 210 pounds...one-half of the LDC Moneygang...COLIN MAAAAAAAAAAAAAGUIRRRRRRRRRRRRRRRRRRRRRRRRRRRRRRRRRREEEEEEEEEEEE JUUUUUUUNNNNNNNNNNNNNNNNIORRRRRRRRRRRRRRRRRRRRRRRRRRRRRRRR!!!!![/i] COLE Colin's been chasing tag team gold for several months, now getting a shot in the single ranks, entering his first chamber match! And a nice wifebeater! COACH Yeah, and a nice white tanktop, too! COLE ... Colin enters the cage, and steps into a cell, which is raised to the ceiling. [i]Eye of the Tiger[/i] hits, and the crowd pops bigtime as the Teal Tiger comes through the curtains. The tiger has on teal cargos and a teal t-shirt with the sleeves torn off. COLE And here's a man looking for his first-ever OAOAST gold! COACH What. BUFFER [i]From Parts Unknown, weighing 237 pounds...THEEEEEEEEEEE TEEEEEEEEEEEEEEEEEEEEEEEAAAAAAAAAAAAAAAAAAALLLLLLLLLLLLLLLLLLLLLLLLLLLLLLLLLLLLL TIIIIIIIIIIIIIIIIIIIIIIIIIIIIIIIIIIIIIIIIIIIIIIIIGERRRRRRRRRRRRRRRRRRRRRRRRRRRRR RRRR!!!!![/i] COLE So those are the men who will start things off inside the ring! COACH That means Sandman and Colombian Heat will start off the match! Tiger's cell is raised to the top of the chamber. BUFFER [i]And now ladies and gentlemen, the two individuals who will start this match.[/i] [i]Gasolina (remix)[/i] by Daddy Yankee hits, and Colombian Heat comes through the curtains, to the cheers of the crowd. He is wearing red cargos with his usual red t-shirt and orange jersey, and is carrying a mysterious camouflage bag. COACH Oh man, what could be inside that bag? BUFFER [i]From Miami, Florida, weighing in at 180 pounds...COOOOOOOOOOOOOLOMBIAAAAAAAAAAAAAAAAAAAAAAAAAAAAAANNNNNNNNNNNNNNNNNNN HEEEEEEEEEEEEEEEEEEEEEEEEEEEEEEEEEAAAAAAAAAAAAAAAAAAAAAAAAAAAAAAAAAAAAAAAAAAAT!!!!! COLE This is Heat's third chamber match, and last year, he was the last man eliminated by Sandman9000! COACH Yeah, and then he spent nine months on the sidelines afterwards! COLE This is dangerous territory, there's no doubt about it! Heat slides in the ring, and does some stretches, then stares into the entryway, as the lights dim, then begin going crazy, as if a virus has infected them, randomly jerking around the arena, frantically changing colors and turning off and on. It's as if a bad anime scene has come to life. Loud scratching fills the airwave, as if a DJ has lost their mind and is attempting to break their equipment. In-between the rips, legitimate music kicks on, of a Southern, heavy metal nature. I ask you please just give us/ Five Minutes Alone." The lights continue to dart and flash as the music leaves and the scratching continues, only to come back again, now of a hip-hop nature. White America/ I could be one of your kids." The rap fades out and the scratching continues, at an even greater pace, until music comes back, now of a hardcore variety. Final Prayer/ Final prayer for the human race." The music leaves once again and the scratches reach their apex, before the sound cuts out and the arena goes pitch black. A single spotlight appears on the stage, the only light in the darkened arena. People look towards the light, but see nothing. Then People = Shit by Slipknot hits. HERE WE GO AGAIN MOTHERFUCKER! The crowd goes insane as a figure punches through the curtains, wearing torn black jeans, a sleeveless black t-shirt, and two bandanas, one over his face and the other over his head. His hands are taped up, with a red "X" on the back of each of them. BUFFER [i]From South of Heaven, weighing in at 220 pounds...representing the Deadly Alliance, he is the two-years REIGNING OAOAST Heartland champion...SSSSSSSSSSSSANDMAAAAAAAAAAAAAAAAAAAAAAAAAAAAAAAAAAAAAANNNNNNNNNNNNNNN NNNNNNNNN NIIIIIIIIIIIIIIIIIIIIIIIIIINE THHHHHHHHHHHHHHHHHHOOOOOOOOUUUUUUUUUUUUUUUUUUUUUUUUUUUUUUUUUUUUUUUSANNNNNNNNNNNN NNNNNNNNNNNNNNND!!!!![/i] Sandman pulls out a garbage bin full of weapons behind him, and pushes it into the chamber, and a referee then closes the door behind him and locks it. He steps into the ring and removes his bandages, at which point the bell rings. *DING DING DING* COLE And we're underway! Heat charges at Sandman, and engages in a slugfest. They go back and forth for a bit, until Sandman gets the upper hand. COACH Heat making a mistake right there, trying to match Sandman blow-for-blow! Sandman backs Heat into the ropes, and whips him across. Heat ducks a clothesline, then hits Sandman with a flying forearm! COLE But a nice move there, and now Heat with the early advantage! Heat stays on Sandman, hammering him with forearms, then backs him into a corner and climbs to the middle rope, hammering away as the crowd counts along! 1!!! 2!!! 3!!! 4!!! 5!!! 6!!! 7!!! 8!!! 9!!! 10!!! Sandman slumps down in the corner, as Heat climbs to the outside and rummages through the tote Sandman brought to the ring. COLE And already Heat looking for some weaponry! Heat comes out with a fat wiffle ball bat, and looks at it for a couple seconds, then shrugs, before rolling into the ring and landing a home run swing into the ribs of Sandman! COLE Big swing right into the midsection! COACH I have to admit, I'm surprised at Heat's ability to control the match so far! Heat then climbs to the second rope, as Sandman is on all fours on the mat, and comes down, whacking Sandman in the head with the bat! Cover... 1... 2... Kickout! Heat rolls back outside, and grabs a trashcan lid. He backs into a corner, then runs at Sandman, still coming to his feet, and dropkicks the lid into his face! Cover... 1... 2... Kickout! Heat then runs to the ropes, and attempts the WESTSIDE MOONSAULT~!, but Sandman gets his knees up! COLE Moonsault attempt meets the knees! Sandman gets to his feet, then picks up Heat and executes a snapmare, followed by a seated dropkick! Cover... 1... 2... Kickout! Sandman stomps away on Heat, then rolls outside and grabs a steel chair. He rolls back inside, then sizes up Heat and brings the chair down on his back! COLE BIG chairshot from Sandman! Sandman picks up the chair, then backs into the ropes and slides the chair underneath him as he jumps with both legs onto Heat! Cover... 1... 2... Kickout! Sandman picks up Heat, and tosses him to the outside. He delivers right hands to the forehead of Heat, then scoops him up, looking to ram him into the Chamber wall! COACH Uh-oh, Heat's about to taste barbed wire! Sandman attempts to ram Heat, but Heat blocks with his hands, wincing with pain as he does. COLE And look, Heat actually grabbing the barbed wire to protect his face! COACH Oh please, like any bitch gon' have their heart broken over that face bein' roughed up. Heat releases one hand long enough to jab Sandman in the eye, then slides behind his back. He charges Sandman, then jumps onto his shoulders for a hurricanrana attempt...but Sandman blocks, and drives him into the floor with a powerbomb! COACH Whoa! COLE Powerbomb on the floor from Sandman to Heat! Did you hear that sickening thud? Sandman hangs on, and picks Heat up again, this time powering him over his own head and face-first into the Chamber wall! COLE And now Heat into the wall! Sandman stops Heat from falling, and rakes his face across the Chamber wall! COLE And now Heat having his face raked across the wall of the Chamber! Heat is cut open good, and Sandman tosses him back inside. He positions him in mid-ring, then climbs to the top rope, and attempts a SENTON SPLASH~!...but Heat manages to roll out of the way and slide the chair into Sandman's landing spot! COLE Nice move by Heat, avoiding the move and causing Sandman to hit the chair! Both men are out on the mat, as the countdown begins... 10!!! 9!!! 8!!! 7!!! 6!!! 5!!! 4!!! 3!!! 2!!! 1!!! BUZZ~!!!

The Teal Tiger's cell lowers, and he slides into the ring, flooring TK with a clothesline! He then does the same to Sandman! Another for TK! Another for Sandman! He then catches TK with a BELLY-TO-BELLY~! COLE Tiger coming in on a roll! He backs into the ropes, and catches Sandman with a spinning wheel kick! Cover... 1... 2... Kickout! CMJ takes a swing at Tiger with the barbed-wire bat, but Tiger ducks, and delivers a BLUE-THUNDER BOMB~! Tiger then climbs to the top... COLE Could be that Frog Splash that the Tiger's known for! Tiger comes off with a FROG SPLASH~!!!!!11111 1... 2... 3!!! COLE And Colin is eliminated! ~~~~~~~~~~~~~~~~~~~~~~~~~~~~~~~~~~~~~~~~~~~~~~~~~~~~~~~~~~~~~~~~ Eliminated: Colin Maguire Jr. eliminated by: The Teal Tiger remaining: Sandman9000, Denzel Spencer, Thunderkid, The Teal Tiger ~~~~~~~~~~~~~~~~~~~~~~~~~~~~~~~~~~~~~~~~~~~~~~~~~~~~~~~~~~~~~~~~ COLE So we're down to four now! TK and Sandman move in on Tiger, and hammer him down to the mat. Denzel grabs TK from behind and backs him into a corner, and Tiger fights back on Sandman and does the same. TK fights back on Denzel, as Tiger hammers Sandman down in the corner. Denzel backs up and charges TK, who moves out of the way! COLE Nobody home on that charge by Denzel! TK then levels Tiger from behind with a clothesline, then picks him up and executes a scoop slam. He then whips Denzel hard into a corner, and picks him up in a PRESS SLAM~! COLE TK displaying his power in there right now! TK slams Denzel down, then stalks him into a corner, choking him with his foot. Tiger shoves the barbed wire board to the outside with his foot, then rakes TK's eyes from behind. He whips TK across into a corner, but TK bounces out and catches him with a BICYCLE KICK~! COLE TK with that big bicycle kick! Denzel comes to his feet and hammers TK with rights, then attempts an Irish whip. TK reverses, but Denzel catches him with a spinning headscissor takedown! COLE Nice headscissors from Denzel! Sandman charges out of the corner, and flattens Denzel with a YAKUZA KICK, only to walk into a AA SPINEBUSTER~! from Tiger! Tiger then backs TK into a corner, and delivers a CHOP~! Crowd: WHOOOOOOOOOOOOOOOOOOOOOOOOOOOOOOOOOOOO~! And another! Crowd: WHOOOOOOOOOOOOOOOOOOOOOOOOOOOOOOOOOOOO~! Denzel joins in the assault, delivering forearms to TK, then the two whip TK into the ropes, and execute a double hiptoss, guiding him onto the cactus! COLE And TK sent onto the cactus! Sandman hammers Tiger from behind, leaving him dazed against the ropes. Sandman then backs into the ropes, and charges...but Tiger BACKDROPS HIM OVER THE TOP, ONTO THE BARBED WIRE BOARD~!!! COLE/COACH :o Crowd: HO-LY SHIT~! HO-LY SHIT~! HO-LY SHIT~! HO-LY SHIT~! Tiger then floors TK with a superkick! Denzel then lays the cactus across his crotch, as the crowd groans, and delivers a big stomp! COLE ...and that one really doesn't need described! Tiger climbs to the top once again, and delivers another FROG SPLASH~! COLE Tiger with his second frog splash! 1... 2... 3!!! COLE And his second elimination! ~~~~~~~~~~~~~~~~~~~~~~~~~~~~~~~~~~~~~~~~~~~~~~~~~~~~~~~~~~ eliminated: Thunderkid eliminated by: The Teal Tiger remaining: Sandman9000, Denzel Spencer, The Teal Tiger ~~~~~~~~~~~~~~~~~~~~~~~~~~~~~~~~~~~~~~~~~~~~~~~~~~~~~~~~~~ COLE Tiger faring quite well in his first chamber match! COACH I'm gonna slap the [i]shit[/i] out of you. Sandman slides back in, and Denzel cuts him off with an elbow, then gets to his feet and stomps away. Tiger joins in on the assault, then they allow Sandman to get to his feet, and trade right hands on him. COLE Look at this, back and forth action! Tiger and Denzel trade three right hands, before Tiger measures Sandman, and takes him right off his feet with a CHOP~! Crowd: WHOOOOOOOOOOOOOOOOOOOOOOOOOOOOOOOOOOOO~! Sandman rolls to the outside, and Tiger and Denzel both follow. Tiger holds Sandman as Denzel grabs the barbed-wire chair, and swings...but Sandman moves out of the way, and Tiger gets leveled with the chair! COLE Denzel inadvertently striking Tiger with that barbed-wire steel chair! Denzel then turns around into Sandman, who levels him with a clothesline! COLE And somehow, Sandman back in control of this match! Sandman scoops up Denzel and rams his head into the Chamber wall! COACH It looks like Alf got busted open under his mask! What a shame. Sandman pushes the barbed-wire board back inside, and then rolls Denzel back inside. He executes some BOOT SCRAPES~! in the corner, then catches the dazed Tiger coming in, and sets up the ARCHANGEL'S WINGS~!!!!!11111...but Tiger trips Sandman up, and applies a SHARPSHOOTER~! COLE Sharpshooter applied by Tiger! A signature move of retired OAOAST superstar, Alfdogg! COACH ... Tiger keeps the hold applied, pulling Sandman away from the ropes, then releases and trips up the approaching Denzel, and applies the hold on him! COLE And now the hold applied on Denzel! Tiger keeps the hold applied, as Sandman gets a hold of the barbed-wire chair, and brings it down on his head! COLE But Sandman comes right back with a big chairshot! Denzel slowly gets to his feet, and Sandman delivers a shot to him, as well! Sandman follows Denzel into the corner, and delivers some forearm shots. He then whips Denzel across, and charges, but Denzel gets his feet up, then comes out with a clothesline! However, Tiger then catches him with a bridging German suplex! 1... 2... Kickout! COLE Wow, and Denzel just does escape! Tiger then backs Denzel into a corner, and delivers a CHOP~! Crowd: WHOOOOOOOOOOOOOOOOOOOOOOOOOOOOOOOOOOOO~! And another! Crowd: WHOOOOOOOOOOOOOOOOOOOOOOOOOOOOOOOOOOOO~! Tiger then picks up the barbed-wire chair, and charges into the corner, but Denzel gets his feet up! COLE And Denzel using the foot, driving that chair right back into Tiger's face! Denzel then waits on Tiger to get up, and catches him with a SCISSOR KICK~! Cover... 1... 2... NO! Shoulder up! Sandman gouges Denzel's eyes from behind, then grabs him in a front facelock. As he holds Denzel, he kicks at Tiger, motioning him up, and Tiger joins him in the front facelock. COLE Look at this! Tiger and Sandman working together, initiated by Sandman! Tiger and Sandman double suplex Denzel ONTO THE CACTUS~! COLE And Denzel suplexed onto that cactus! Tiger makes the cover... 1... 2... NO! Shoulder up! COLE But look at Denzel, in his first Chamber match, still show that fight! Tiger tosses Denzel outside to Sandman, who has set up two tables, side-by-side, outside of the ring. Tiger then sets up the ladder, and begins to climb. COACH Oh man, this'll be it for Denzel! Sandman picks Denzel up onto the apron, and lifts him in a fireman's carry, rolling him onto one of the tables. Then, as Tiger gets to the top of the ladder, Sandman runs behind and pushes it over, sending Tiger THROUGH ALL FOUR TABLES~!!! COACH :lol: Crowd: HO-LY SHIT~! HO-LY SHIT~! HO-LY SHIT~! HO-LY SHIT~! Sandman goes to the floor, and pulls Tiger out of the wreckage, then rolls him inside, picks him up, and drills him with the PSYCHO DRIVAH~!!!!!11111 1... 2... 3!!! COLE And the Teal Tiger has been eliminated! ~~~~~~~~~~~~~~~~~~~~~~~~~~~~~~~~~~~~~~~~~~~~~~~~~~~~~~~~~~~~~~~~~~ eliminated: The Teal Tiger eliminated by: Sandman9000 remaining: Sandman9000, Denzel Spencer ~~~~~~~~~~~~~~~~~~~~~~~~~~~~~~~~~~~~~~~~~~~~~~~~~~~~~~~~~~~~~~~~~~ COLE So we're down to two men, and for the second year in a row, Sandman will be in the ring for the duration of this match! And by the looks of things, the result will be the same, as well! Sandman stalks Denzel, who managed to escape the table mess at the last second. He picks him up, and sizes him up for a right hand, but Denzel blocks, and delivers a flurry of rights! COLE But no! Denzel fighting back once again! Sandman goes to the eyes, then whips Denzel into the ropes, and goes for a clothesline, but Denzel ducks, and uses a spinkick to take Sandman over the ropes to the floor! Denzel then grabs the steel steps, and picks them up, but Sandman cracks them with a chair, sending them down on top of Denzel! COLE Denzel going down, and those stairs coming down on top! Sandman uses the chair, and slams it into the stairs three times with Denzel underneath! Sandman then rolls Denzel back inside, and covers... 1... 2... Shoulder up! Sandman picks up Denzel, and sets up a suplex, but Denzel blocks, and delivers one to Sandman onto the ladder! COLE Suplex onto the ladder! Denzel pulls Sandman off, and covers... 1... 2... NO! Shoulder up! Denzel grabs the barbed-wire chair, and clobbers Sandman over the head with it! He then rolls to the outside, and pulls two chairs out of the bin, and sets them up in the ring, then lays the barbed-wire board across them. COACH What is Denzel going for here? Denzel then lays Sandman on the board, and sets up the ladder, then starts to climb. However, he climbs with his back to Sandman, and Sandman rolls off the board, and hits him with a low blow! COLE But Sandman manages to save himself from that one! Sandman then grabs the barbed-wire chair, and slams it onto the back of Denzel, holding it there after he does. He then rolls outside and grabs the gas can and torch. COLE Oh my... Sandman douses the board with the gasoline, then sets it aflame! COLE Sandman has set this barbed wire board on fire! Sandman then climbs up the other side of the ladder, and delivers a right to Denzel, who fights back! A slugest ensues, then Denzel comes up with a handful of powder, blinding Sandman! Denzel then climbs up a little farther, and hooks Sandman, taking him down with a CARRIBEAN COMPACTOR THROUGH THE FLAMING BARBED WIRE BOARD~!!!!!11111 COLE/COACH :o Crowd: HO-LY SHIT~! HO-LY SHIT~! HO-LY SHIT~! HO-LY SHIT~! Denzel rolls over, and grabs the broken barbed-wire board, which had the flames go out on impact, and lays it over Sandman. He then climbs to the top rope, and executes a 450 SPLASH ONTO THE BOARD ONTO SANDMAN~!!!!!11111 Denzel hooks the leg... 1... 2... 3!!! COLE That's it! COACH I don't believe it. *************************************************************************** eliminated: Sandman9000 eliminated by: Denzel Spencer (pinfall) WINNER: Denzel Spencer *************************************************************************** BUFFER [i]Ladies and gentlemen...the winner of the match...and NEWWWWWWWWWWWWWWWWWWWWW OAOAST Heartland champion...DENNNNNNNNZEEEEEEEEEEEEEEEEEEEEEEEEEEEELLLLLLLLLLLLLLLLLLLLLLLLLLLLLL SSSSSSSSSSSSSSSSSPENCCCCCCCCCCCCCCCCCCCCCCERRRRRRRRRRRRRRRRRRRRRRRRRRRRRRRR!!!!![/i] COLE For the first time in two years, we have a new OAOAST Heartland champion! Can you believe this night? COACH NO, I can't. Denzel slowly gets to his knees, and is presented the belt, which he raises in the air. COLE And a remarkable run by Sandman9000, the longest title reign in OAOAST history! And tonight, for the second year in a row, he lasted through this entire grueling match! But all good things must come to an end, and it has done just tonight! Denzel pulls himself out of the ring, where officials are waiting to escort him to the back. COLE A new era in the Heartland division has begun! Denzel Spencer, the NEW OAOAST Heartland champion!

I should have the Chamber done later tonight, all I have left is the home stretch after the final entrance. Again, I'm sorry this is so late.