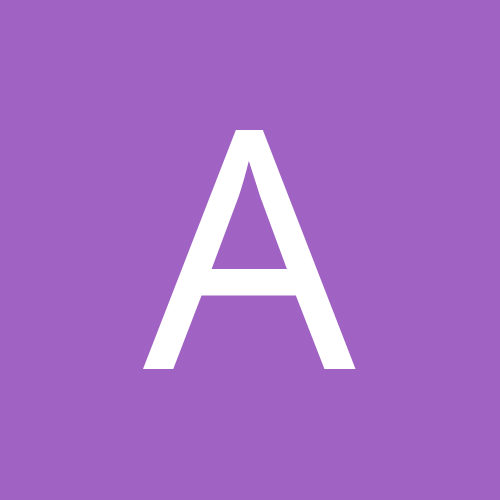 Content count

7394

Joined

Last visited
Everything posted by alfdogg
Coming shortly. Thunderkid & Bohemoth are winning, in case you need to reference it later in the show.

COLE Ladies and gentlemen, we just saw Theodore Moneymaker's parade, and now, we begin the road to determine who his opponent will be at AngleSlam! Battlebowl 2009 kicks off tonight! Cut to a split-screen of two locker rooms, one containing the face side, and one containing the heels. COLE And there you see all the participants, 32 in total, and eight of them are going to be chosen for two tag matches, one of which is about ready to take place right now! COACH Right now? Well, let's get going! COLE Let's go up to Josh Matthews and Maggie Nerdly at the tumbler! Cut to the aforementioned scene, with Maggie spinning the tumbler. JOSH All right, thank you, Michael! Of course, the rules of Battlebowl are simple, the first two names drawn will be tag partners, and the next two names will be their opponents! The winners of the match will go on to compete in a 16-man battle royal at the Chi-Town Spectacular on July 30th, the winner of which will challenge for the OAOAST World title at AngleSlam, August 31st from San Juan, Puerto Rico! And with that out of the way, Maggie, if you would draw that first name, please! Maggie stops the tumbler, and pulls a plastic container out, which Josh opens, and opens up the enclosed sheet of paper. JOSH Wow, how's this for a #1 pick...ALFDOGG!!! The crowd erupts, as Alf pumps his fists and stands up from his seat in the locker room, receiving a pat on the back from Baron Windels as he heads towards the ring. COLE Alf with that forehead bandaged, a result of that brutal WarGames match this past Sunday! JOSH And Alf's partner... Josh opens up the paper. JOSH From the Orange County Cobras, SIMON SINGLETON!!! Another positive reaction from the crowd, as Simon gives Ned a high ten before heading to the ring. COLE This could be a good team, a three-time World heavyweight champion and a four-time World tag team champion! JOSH Now the opponents... Josh grabs an egg and opens it up. JOSH Representing the Deadly Alliance...THUNDERKID!!! COLE Another man from WarGames thrust right into a Battlebowl match! TK consults with Reject and Mr. Dick before departing the locker room. JOSH And TK's partner...will be... Josh opens up the paper. JOSH The Metrosexual Monster, BOHEMOTH!!! COLE WHOA! Bo stands up and lets out a yell, before high-fiving Zack and heading to the ring. The camera cuts to a wide shot, then cuts to the aisle, where Alfdogg is walking down to the ring. Simon comes through the curtain as Alf is halfway down. Alf steps into the ring, then waits for Simon to enter the ring, and the two shake hands, with Alf slapping Simon on the chest in a friendly fashion. Thunderkid then makes his way down the aisle, to boos, taunting the crowd on his way out. The crowd then explodes in cheers, causing TK to turn around and see Bohemoth walk into the entrance. TK stops in his tracks, and points as if to say "[i]that's[/i] my partner?", then walks to the ring with his hands on his hips. Bo eventually climbs into the ring and starts hopping in place, as TK starts talking to him. COLE And you can bet, these two not happy to be partners! TK starts poking Bo as he talks to him, so Bo pokes back, and TK backs off. COACH I think Bo should be thrilled, he's got a two-time World tag team champion in his corner! *DING DING DING* Alf steps out of the ring, leaving Simon to start. After continuing a brief argument, Bo steps out, leaving TK. COLE And it'll be Simon Singleton starting with Thunderkid, the two experienced tag team wrestlers in this match! TK gets up in Simon's face and starts talking trash. COLE And ironically, Alfdogg on the apron, he's held every active title in the OAOAST [i]except[/i] for the tag team title! TK shoves Simon, who shoves right back. The two then tie up, and Simon grabs a headlock. TK shoves him into the ropes, and takes him down with a shouldercheck. He then runs to the ropes, and hops over Simon, who then turns over and catches TK with a reverse monkey flip! COLE Nice reverse monkey flip by Simon! TK backs off into a corner, working the kinks out of his shoulder. He then moves in again, and the two tie up, but Simon quickly takes down TK with an armdrag! TK gets to his feet, and starts yelling at some fans at ringside. COLE TK having some problems with some ringside fans here... Bo tells TK to worry about Simon, and TK responds by pointing the finger at Bo and yelling at him. TK grabs a headlock on Simon, then spins behind and grabs a hammerlock. Simon stays in the hold for a few seconds, then reverses, and schoolboys him... 1... 2... Kickout! TK protests to the referee that Simon pulled his tights, then motions the same thing to the crowd, who shower him in boos. COLE TK not making any friends with this crowd in East Rutherford tonight! Tie-up, and TK grabs a rear waistlock. Simon reverses to his own, but gets drilled with a TK elbow! COACH Yeah, there we go! TK delivers a foot to the gut, and a gutwrench suplex, then backs into the ropes and attempts an elbowdrop, but Simon rolls out of the way! COLE Nobody home on the follow-up, though! Simon follows with a scoop slam, then hits a foot to the gut, and catches him with a swinging neckbreaker, then tags in Alf! COLE First tag of the match, and Alfdogg in the ring! Alf whips TK into the ropes, and catches him with a AA SPINEBUSTER~! COLE BIG spinebuster! Cover... 1... 2... Kickout! COACH And TK is in big trouble here, he may want to think about tagging the big man in! TK rolls to the outside, where Bo berates him from the apron. TK gets on the apron, and has a brief argument with Bo, then steps back in, and ties up with Alf. He backs Alf into a corner, then backs off slowly, before driving a forearm into his chest. He delivers some European uppercuts, then tosses Alf over the ropes, before celebrating. However, Alf skins the cat back up! COACH Look out, TK! TK catches him, but Alf hooks him around the head and pulls him out to the floor! COLE And TK to the outside once again! Alf then completes his skin-the-cat move, and waits for TK to get to his feet. He hooks him in a front facelock, and suplexes him back inside! Cover... 1... 2... Kickout! Alf then tags Simon back in, and Simon picks up TK, and whips him into the ropes. Simon puts his head down, however, and TK drives in a kick! COLE Simon made a mistake there, and paid for it! TK picks up Simon, and executes a PRESS SLAM~! He then drops a knee to the sternum, and covers... 1... 2... Kickout! TK backs Simon into his corner, and tags in Bo. The crowd cheers upon Bo's entrance. COLE And Bohemoth finally getting a tag here! Bo whips Simon into the ropes, and takes him down with a BIG shouldercheck! COLE Wow, like running into a brick wall! Simon staggers to his feet, and Bo grabs him in an armbar. Simon struggles for a bit, then manages to take Bo to the mat, and grabs an armbar of his own! Bo works his way to his feet, then scoops up Simon, and drives him forward into the mat with a powerslam! COLE Lots of power on display from Bo tonight! Cover... 1... 2... Kickout! Bo grabs Simon, and tags TK back in. TK hammers away on Simon, then goes behind him and executes a back suplex! Cover... 1... 2... Kickout! TK goes for a kneedrop, but Simon rolls out of the way and tags Alf, while TK makes a tag to Bo! COLE Look at this! Bo has a smile on his face as he looks across the ring at Alf, then steps through the ropes, as the crowd cheers on in anticipation. COACH No question the fans wanted to see this matchup! Alf moves towards Bo, and the two tie up. Bo grabs a headlock, and wrenches down on it. However, Alf is able to slip out when Bo lets up, and hooks him in a hammerlock. He changes to an armbar, and Bo gets to the ropes by dropping to one knee. Alf slowly releases the hold...then delivers a big slap to the massive back of Bo! COACH How about that? Bo turns to look at Alf, who holds his arms out to the sides. The two tie up once again, and Bo quickly backs Alf into a corner, and starts hammering him with right hands and forearm blows. He then whips him across into another corner, catching him with a PRESS SLAM~! on the way out! COLE And now it's Alf being overpowered by the Metrosexual Monster! Alf backs off into a corner, as the referee keeps Bo back. Alf moves in once again, and trips Bo up by the right leg, then drops an elbow to it! COLE And now Alf working the leg of the big man! Alf stomps the leg, then picks up the other, and tries to step through, but Bo is able to quickly shove him off. COLE Alf going for the Sharpshooter right there, but Bo having none of that! Alf then makes his way to Bo, and delivers a kick right to the back of the head! COACH And Alf getting frustrated now, I think! Alf backs Bo into a corner, and delivers a CHOP~! Crowd: WHOOOOOOOOOOOOOOOOOOOOOOOOOOOOOO~! And another! Crowd: WHOOOOOOOOOOOOOOOOOOOOOOOOOOOOOO~! The chops are having no effect, as Bo stares down Alf. Alf stares back for a second, then delivers a third CHOP~! Crowd: WHOOOOOOOOOOOOOOOOOOOOOOOOOOOOOO~! Alf backs off, then delivers a thumb to the eye! He then grabs Bo in a headlock, and rakes his eyes across the ropes! COLE And Alf pulling out all the stops now! Alf then hooks Bo, and executes a BELLY-TO-BELLY~! However, as he gets to his feet, TK nails him from behind! COACH TK knew that Alf was going for the kill there, and put a stop to it! Bo rolls to the outside, as Simon comes in and takes TK down to the mat, and the two brawl to the outside, as boos fill the arena. The camera cuts out to show Reject sauntering down to ringside, carrying a steel chair. COLE And here comes Reject now, and he's got a chair! Alf spots Reject coming down the aisle as he comes to, and makes his way to his feet, inviting him into the ring. The referee steps in between as Reject has one leg on the apron, and Reject gets down. COLE Referee attempting to keep Reject from entering the ring... Reject stares at Alf for a few seconds...then turns and cracks Bo over the head with the chair as he gets to his feet! The referee calls for the bell. *DING DING DING* COLE Reject just hit Bo, and now the referee has called for the bell! COACH I think Alf and Simon are gonna be disqualified! BUFFER [i]The winners of the match, via disqualification...the team, of THUNDERKIIIIIIIIIIIIIIIIIIID and BOOOOOOOOOOOOOOOOOOHEEEEEEEEEEEEEEEEEEEEEEEEEMOOOOOOOOOOOOOOOOOOOOOOOOOOOOOOOOOO THHHHHHHHHHHHHH!!!!![/i] COLE TK and Bohemoth the first participants in the Battlebowl battle royal, and if you ask me, Alf, along with Simon Singleton, just got screwed by Reject! Alf stares down the aisle at Reject, who has a smirk on his face, as he celebrates with TK. The smirk suddenly turns to a look of fear, however, as he sees Bo dashing down the aisle towards him and TK! COLE And Bo has got his sights set on Reject, and look at them run! COACH Hey, Bo should thank Reject, Reject just sent him and TK to Battlebowl!

Nice hot opener for the tag titles. Loved Bosley's antics at the end. Likely upset about being barred from ringside, Morgan takes it out on Sophie. I wonder who can take the belt from her at this point? The Moneygang goes to AngleSlam thanks to an assist from VICE. Could it be a rematch of AngleMania? Nice pre-match promo by Leon. And an even better match. Brutal stuff, and the finish guarantees more to come, which I certainly welcome. I don't think we've still got an explanation why Tommy G is after Cortez, but I'm interested to find out. Very impressive debut. And the night ends with the crowning of a new World champion. Didn't expect Krista's reign to end so soon, but it's understandable with that finish. Where do we go from here with these two? MOTN: Leon vs Bohemoth LOTN: Not really a quote, but the visual of Bosley running around the ring screaming "no homo" while the referee tries to check his tights is pretty funny.

War Games The Deadly Alliance (Reject, Thunderkid, Sandman9000, and Mr. Dick) vs Alfdogg & partners TBD

War Games done and in the show, as promised! Since we're only missing one match now, I went ahead and posted the show for you. Hope that's OK.

OK, I was working on it, but I got too tired in the middle, and wound up going to sleep. I'll have it done tonight though, promise.

I'm getting ready to write War Games right now. I was going to do it last night, but got occupied on AIM and was on until like 2 or so. And with work the next day, it wasn't happening at that point.

Yeah, you guys can decide who writes the remaining matches. KC did tell me he was writing the other one for this coming week.

My match will be done in a bit.

Keep in mind next week's HeldDOWN~! we'll be starting the Battlebowl tag matches. We'll do two a week until the July show, where the battle royal involving the winners will be held. Winner of the battle royal of course gets the World title shot at AngleSlam. We'll use this thread to list the participants (32 in all). I'll let you guys list yours first, to make sure my guys don't take up too many spots. If you have specific plans for a tag match/matches, let me know via PM.

If my calculations are correct, that leaves one spot open. If there are no other specific angles that you guys want ran for this (meaning stuff such as specific partners/opponents/matches, or guys you definitely want in the battle royal), I'll probably have the teams and matchups ready by the weekend.

OK, here's some of my guys. Alfdogg Reject Thunderkid Denzel Spencer Charlie Moss Quentin Benjamin Vinny Valentine Also, the DA bodyguard to be introduced on HD. That brings us to 26, if Moneymaker is in. So, six more spots. I can fill them with more of my guys if you guys don't fill them.

8-man tag The Deadly Alliance (Reject, Thunderkid, Sandman9000 & Mr. Dick) vs Alfdogg's Asylum (Alfdogg, Denzel Spencer, & his remaining two teammates) Plus an additional segment or two.

Brock Ausstin is seen backstage walking into a dressing room, which the camera reveals to contain Alfdogg and Denzel Spencer. ALF Welcome to the team, big man. The crowd cheers as Brock shakes hands with Alf and Denzel. BROCK Thank you very much, and congratulations to you, by the way. DENZEL Much appreciated, mon. ALF Now, me and Brock haven't always seen eye-to-eye...in fact, we probably [i]never[/i] have. But we all have common goals here. Last year, the DA put Brock on the shelf for a few months, and he's never gotten proper revenge. What better place than War Games? *crowd cheers* ALF But it gets better...the fourth member of our team is on the way here, and he has an even [i]bigger[/i] score to settle. Brock and Denzel both give Alf a curious look. ALF I saw him down in Miami a couple weeks ago, and he looks better than ever. All three guys huddle up, and come away with big smiles, then share a hearty laugh.

Not only that, but some actual feedback! Can't wait to find out more about this Tommy B, and what his beef is with Todd Cortez. Short, sweet and to the point segment with VICE. Great stuff throughout the show as usual from Teddy/etc., as it's revealed that Teddy has a title shot at the Great Angle Bash. What does Morgan want from Claude? Fun handicap match, with a mysterious masked man at the end? When I first saw this, I flashed back to the debut of Fantasia/Badstreet as the Freebirds' six-man partner in 1991. But then, this guy was working against the HR's. Poor Claude gets electrocuted by Morgan? So was he telling the truth about Lorelei? A big match announced for the Great Angle Bash, but will Bo agree to it? "Naive" seems to be a popular word today, as it's now used to describe Morgan. Well, that was certainly an innovative finish. But really, Uno was outmatched from the bell. And we end the show with an unlikely alliance between the Conquistadors and the Enterprise. MOTN: Handicap match LOTN: "There are sharks in our waters and we sit in the middle of the deadly ocean with spongebob square pants booties on our bodies." - Mr. Moneymaker

[i]Master Blaster (Jammin')[/i] hits, and Denzel Spencer gets a warm reception as he comes through the curtains. COLE Denzel Spencer on a roll as of late, and now gets a shot at his first title! Let's go to Michael Buffer! BUFFER [i]The following contest is scheduled for one fall, and it is for the OAOAST United States championship! Coming to the ring at this time, is the challenger! From Montego Bay, Jamaica, weighing in at 220 pounds...DENNNNNNNZZZZEEEEEEEEEEEEEEEEEEELLLLLLLLLLLLLLLLLLLLLLLLLLLLLLLLLLLLLLL LL SSSSSSSSSSSSSSSPENCCCCCCCCCCCCCCCCCCCCCCCCEEEEEEEEEEEEEEEEEERRRRRRRRRRRRRRRRRRRR RRRRRRRR!!!!![/i] COLE And Denzel Spencer with another big match coming up at the Great Angle Bash, as it was revealed that he will be one of the men on Alfdogg's team in the big War Games match against the Deadly Alliance! COACH He's getting in way over his head, Cole! A few upset victories, and now he's got an ego bigger than Buckingham Palace! Spencer rolls in the ring, and poses on the buckles, to the cheers of the fans. He then prepares for the match, as [i]Oh No[/i] hits, and Todd Cortez makes his way out. BUFFER [i]His opponent...from Hollywood Boulevard, weighing in at 226 pounds...he is the OAOAST United States champion...THE URBAN LEGEND, TOOOOOOOOOOOOOOOOOOODD COOOOOOOOOOOOOOOOOOOOOOOOOOOOOOORRRRRRRRRRRRRRRRRRRRRRRR TEEEEEEEEEEEEEEEEEEEEEEEEEEEEEEEEEEEEEEEEZZZZZZZZZZZZZZZZZZZZ!!!!! Cortez climbs into the ring and taunts some fans in the front row, then hands the referee his belt, and he raises it in the air, then calls for the bell. *DING DING DING* Cortez springs into action, attacking Spencer from behind with forearms and a European uppercut. He whips Spencer into the ropes, then drops down, and attempts a hiptoss. However, Spencer spins through, and takes him down with an armdrag! COLE Great counter by Denzel Spencer! Cortez quickly gets to his feet, and charges Spencer, who leapfrogs him, then drops down and catches him with a reverse monkey flip! Cortez gets up at the ropes, where Spencer hits him with a cross body, taking both men to the floor! Spencer climbs back into the ring, and runs to the other side of the ring, then comes back and rolls over the ropes, landing on the apron, but hesitates, and Cortez yanks him off onto the floor! COACH Todd was ready for that one, and Denzel took a rough fall there! Cortez stomps away at Spencer, then picks him up and rams him into the steel steps! COLE Denzel sent right into the steel stairs! Cortez rolls Spencer inside, then climbs onto the apron, and catapults in with a somersault senton splash! Cover... 1... 2... Kickout! Cortez backs Spencer into a corner, and fires off a few kicks, then brings him out and shoots him into the ropes. Spencer ducks a clothesline, and hits Cortez with a dropkick! He then runs to the ropes, and attempts a handspring elbow, but Cortez duck the elbow, and catches Spencer, executing a back suplex! COACH Wow! COLE Beautiful counter by Todd Cortez! Cortez follows up with a Russian legsweep, followed by a legdrop! COLE VINTAGE Todd Cortez, with that legsweep/legdrop combo! Cortez covers... 1... 2... Kickout! Cortez whips Spencer into the ropes, and catches him with a tilt-a-whirl backbreaker! Cover... 1... 2... Kickout! COLE Todd Cortez throwing everything at the challenger, but he can't keep him down for the three! Cortez climbs out to the apron, and waits for Denzel to get to his feet. When he does, he springboards, and attempts a SHOOTING STAR LARIAT~!...but Spencer catches him in mid-air with a dropkick! COLE BIG dropkick by Denzel Spencer! COACH Wow, that could be it, Cole! Spencer caught him good! Spencer crawls over, and covers... 1... 2... NO! Shoulder up! COLE But Cortez JUST gets the shoulder up! Cortez rolls to the outside, and as he gets to his feet, Denzel springboards out of the corner, and flies at Cortez with a bodypress...but this time, it's him that gets caught with a Cortez dropkick! COACH Hah! Denzel got hit with a taste of his own medicine there! Cortez picks up Spencer, and whips him into the steel guardrail! He then rolls him inside, and whips him into the ropes. Spencer ducks a clothesline, then Cortez drops down, and catches Spencer coming with a SITOUT SPINEBUSTER~! Cover... 1... 2... Kickout! Cortez backs Spencer into a corner, and delivers some kicks. He then delivers a right hand...but Spencer returns fire! COLE And look at Denzel fight back! Spencer fires off more rights, then spins Cortez around into the corner and delivers some kicks of his own! He then sets up an Irish whip, but Cortez reverses, and Spencer flips into the buckles, and lands in a tree of woe position! COACH Uh-oh, he's caught now, though! Cortez moves in on Spencer, and lays in some kicks to the midsection. He then backs into the opposite corner, and charges with a sliding dropkick...but Spencer sits up, and Cortez crotches the ringpost! COACH Oh no! COLE And some bad consequences for Todd Cortez on that attempt! Cortez climbs down on the outside, as Spencer gets free and stands up on the top rope, with his back to Cortez, and hits a SKY TWISTER PRESS~! COLE Denzel Spencer far from out of it in this match! Spencer calls out to the crowd, which roars in response, then rolls Cortez back inside, and attempts an Irish whip. Cortez reverses, then attempts a tilt-a-whirl. Spencer lands on his feet, however, and delivers a foot to the gut, followed by a SCISSOR KICK~! Denzel waits for Cortez to get to this feet, and catches him with a HURRICANRANA, hooking the legs... 1... 2... NO! Kickout! COLE WOW! SO close! Cortez gets to his feet, and catches Spencer with a clothesline! COACH But how about Todd Cortez coming right back? COLE That's impressive! Cortez scoops up Spencer in powerslam position, and carries him over to the ropes. Spencer struggles, then negotiates his way into a headscissors, taking Cortez over the top to the floor! Spencer then runs to the ropes, and executes a NO-HANDS SOMERSAULT PLANCHA, hooking Cortez on the way down, and taking him down with a HEADSCISSORS~! COLE/COACH :o CROWD HO-LY SHIT~! HO-LY SHIT~! HO-LY SHIT~! HO-LY SHIT~! After a few seconds rest, Spencer slowly gets to his feet, and rolls Cortez back inside. He positions him in a corner, and executes a SPLIT-LEGGED MOONSAULT~! Cover... 1... 2... NO! Shoulder up! Denzel makes a signal to the crowd. COLE Could be time for the Carribean Compactor! Could we see a new champion right here? Denzel scoops him up, but Cortez slips behind the back, then catches him with a BIG powerbomb, holding on for the pin... 1... 2... NO! Kickout! COLE Denzel, how did he kick out of that??? Cortez gripes to the referee, then whips Denzel into the buckles. He charges, but Denzel steps out, and catapults Cortez over his own head, and Cortez lands on the turnbuckle! Spencer then hits a jumping sidekick! Cover... 1... 2... Kickout! Denzel rolls to the apron, then gets to his feet. He springboards in, but gets caught in a chokehold...as Cortez executes the URBAN ASSAULT~!!!111 COACH The Urban Assault! 1... 2... NO!!! Shoulder up! COLE But Denzel still comes out! COACH I can't believe this! Cortez picks up Spencer, and sets him on the top in the corner. He climbs up after him, but gets met with right hands! COLE Denzel trying to fight it off! However, Cortez fights back with forearm strikes, and climbs all the way up. COACH Could be a superplex! Denzel blocks with fists to the gut, then reaches his free arm between the legs of Cortez...and drills him with a CARRIBEAN COMPACTOR FROM THE TOP ROPE~!!!!!11111 COACH :o COLE The Carribean Compactor! From the top rope! Denzel crawls over, and hooks the leg... 1... 2... 3!!! *DING DING DING* COLE HE GOT IT!!! We've got a new champion! BUFFER [i]The winner of match...and NEWWWWWWWWWWWW OAOAST United States champion...DENNNNNNNZZZZEEEEEEEEEEEEEEEEEEELLLLLLLLLLLLLLLLLLLLLLLLLLLLLLLLLLLLL LL LL SSSSSSSSSSSSSSSPENCCCCCCCCCCCCCCCCCCCCCCCCEEEEEEEEEEEEEEEEEERRRRRRRRRRRRRRRRRRRR RRRRRRRR!!!!![/i] The crowd is insane as Denzel receives the belt from the referee and [i]Master Blaster (Jammin')[/i] plays. COLE What an outstanding match, and Denzel Spencer continues his hot streak, with his finest moment! His first championship in the OAOAST! COACH I just can't believe this. Denzel climbs to the outside, and into the front row to celebrate with some fans. COLE Well, those people could believe it, and that's why Denzel's in the position he's in right now! Denzel climbs back into the ring area, and makes his way back up the aisle. COLE A big night for Denzel Spencer, and now, in just ten days, he goes to war with the Deadly Alliance! COACH Well, I think his big "hot streak" is going to be extinguished come the Great Angle Bash, Cole! COLE We'll find out, but for right now, Denzel Spencer is going to celebrate his first championship! Denzel walks up the aisle, hardly able to take his eyes off his new title. Which distracts him from a commotion back in the ring, as someone hops the barrier, again raising questions over security. Although nobody seems quick to stop the bigman responsible. COLE Wait... that's that Tommy G guy, again! Tommy G slides into the ring behind an unsuspecting Todd Cortez and from behind, bull-rushes him chest first into the turnbuckles! Cortez rolls away clutching his chest as Tommy G stares into the crowd, casually stepping up onto the middle rope. He sits, waiting for Todd to get up, eyes glaring at his target. And when Todd picks himself up, Tommy takes off with a FLYING TORNADO DDT!!!!! "BOOOOOOOOOOOOOOOOOOOOOOOOO!!!" COLE That DEVESTATING DDT, just like last week! Rolling out of the ring, Tommy G hops back over the barricade before security can come after him and he disappears through the people once again, leaving Cortez hurt in the ring once more. COLE This guy is seemingly following us, following Todd Cortez around the world and laying him to waste, for reasons that are beyond me! At first I thought it may have had something to do with the United States Title, but apparantly this man has, for whatever reason, targetted The Urban Legend specifically.

[i]Rock Your Baby[/i] hits, as the lights go out and the giant multi-colored disco ball comes down from the ceiling. A haze-like smoke fills the entryway, and Vinny Valentine struts through, followed by Biff Atlas and Tony Tourettes. COLE Back on HeldDOWN with some tag team action! Let's go to Michael Buffer! BUFFER [i]The following tag team contest is scheduled for one fall! Making their way to the ring, accompanied by Tony Tourettes, at a combined weight of 448 pounds...the team off BIFF ATLAS and VINNY VALENTINE...PANIC AT THE DISSSSSSSSSSSSCOOOOOOOOOOOOOOOOOOOOOOOOOOOOOOOO!!!!![/i] Vinny slides into the ring, and starts to get down. BUFFER [i]Their opponents, already in the ring, from Glasgow, Scotland, at a combined weight of 430 pounds...DANNY BOY and SCOTTISH SCOTT, THE LAST KINGS OF SSSSSSSSSSSSCOTLANNNNNNNNNNNNNNNNNNNNNNNND!!!!![/i] The lights come back on, and everybody gets down to their ring gear, then the referee calls for the bell. *DING DING DING* Vinny and Scott tie-up, and Scott backs Vinny into a corner. Vinny turns Scott around, then backs off. He throws a right hand, which Scott blocks, and starts firing off rights of his own! A big right sends Vinny down to the mat, as Biff and Danny both jump into the ring. The Kings back Vinny and Biff into opposite corners, and whip them towards one another. Vinny and Biff DOSIE-DO~!, but run right into dropkicks! Vinny and Biff then stagger back into another dosie-do, resulting in dropkicks from the opposite team members! Vinny and Biff roll to the outside as the crowd cheers on the Kings! COLE The Last Kings of Scotland with some nice teamwork, and Vinny and Biff out to the floor! Vinny and Biff regroup, and Biff sneaks in and attacks Scott from behind with a double axhandle! COACH Biff with a shot from behind, can you imagine the force behind those blows, Cole? COLE Oh, please. Biff picks up Scott, and executes a vertical suplex. He then backs into the ropes, and goes for an elbowdrop, but Scott rolls out of the way! COLE Scott looking to make a tag here to his partner Danny Boy... However, Biff manages to grab the foot, and makes a tag to Vinny, who drops an elbow to the back! COLE And now Vinny Valentine in the ring! Vinny picks up Scott, and executes a backbreaker, then picks him up around the waist and rams him into the corner. COACH And Vinny working over the back of Scottish Scott! Vinny makes a tag to Biff, who comes in with a Canadian backbreaker. COLE The formerly named "Safety Lock" applied by Biff Atlas, continuing to work the back! Scott manages to get his feet on the ropes, and pushes himself off, landing in front of Biff, and delivering some right hands. Biff makes a blind tag to Vinny, then reverses the Irish whip, and drops down. Scott hops over, right into a Vinny stun gun! COACH I'll tell you, Vinny and Biff looking really good in this match! Vinny covers... 1... 2... Danny Boy saves! COLE And Danny Boy breaking up the count! The referee forces Danny Boy out, as Biff comes back in for a double-team Irish whip, but Scott ducks a clothesline, and bowls over both guys with a flying bodypress! He then crawls over and makes the tag to Danny Boy! COLE And there's a tag! Danny Boy comes in and hits Vinny with right hands, then backs into the ropes, and floors him with a running forearm! Cover... 1... 2... Biff saves! Scott jumps Biff from behind, and it's a four-man brawl in the ring, but the crowd has their eyes on the entryway, and Reject leading a massive Russian wrestler to the ring. COLE Wait a minute! Here comes Reject, but who is that with him? Reject points to the ring, and the big man climbs onto the apron and over the top rope, then starts a MASSIVE clothesline to Danny Boy, followed by one to Biff! COACH Look at the big man dominate! *DING DING DING* COLE And the referee with no choice but to throw this one out! The big man then floors Vinny with a MAFIA KICK, then picks up Scott in a fireman's carry, spinning him around, then catching him with a SPEAR in mid-air! COACH WOW, what a move that was! The big man holds his arms out, and lets a monstrous roar out to the crowd. He then grabs Danny Boy by the throat, lifting him off the mat, right onto his shoulders, and executing a SITOUT POWERBOMB~! The big man gets to his feet, where he comes face-to-face with Tony Tourettes. COACH Tony better get out of there.. TONY YOU FAGGOT! WE HAD IT WON! WE WERE GONNA MAKE 'EM PLAY BAGPIPES OUT THEIR ASSHOLE! ACK... The "ack" comes as a result of the big man's hand to his throat, but Tony escapes harm as a result of a top rope elbowsmash from Vinny, which has no effect on the big man, but causes him to turn his attention, as he drills Vinny with a running headbutt! COLE And this big man, under the order of Reject, has caused major carnage in the ring! [i]The Wall[/i] by Kansas plays, as the big man lets out another roar, and Reject grabs one of his hands as he raises it. COLE We hope to find out more about this monster as the show goes on! But right now, let's go to...

Done. KC has something to add onto this.

OAOAST United States title Todd Cortez © vs Denzel Spencer Panic at the Disco vs The Last Kings of Scotland

He'll still never be Jordan

Money In the Bank Ladder match for an OAOAST World title shot Alfdogg vs Reject vs Tha Puerto Rican vs Todd Cortez vs Bohemoth vs James Blonde vs Spencer Reiger vs Denzel Spencer

I mentioned this announcement to Tony through PM's, but just now remembered.