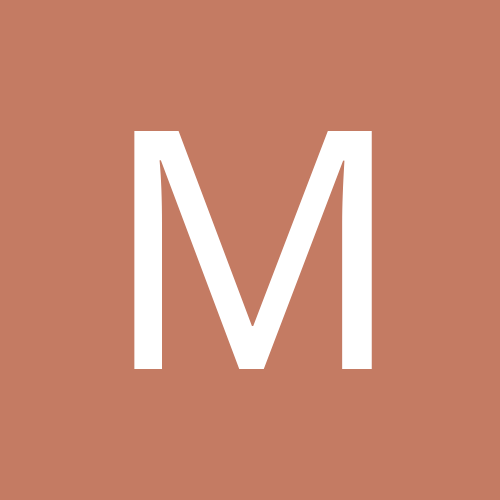 Content count

5614

Joined

Last visited
Everything posted by MillenniumMan831
I had no clue Angle was boning Khan.

Congratulations go out to the Cleveland Browns who just broke an NFL record with 23 straight quarters w/o an offensive TD (1 TD overall). They can max out at 24 going into 2009. To celebrate, the Browns sent Big Ben out on a meatwagon w/ a concussion.

I assumed the "quick" stoppage in the Nog/Mir fight was due to the fact that it was the 4th time Mir put Nog flush on his ass in the fight.

I marked out for Mike Wessel's performance.

I finally got around to watching the NWA ep and Striker took time out to mock Schiavone and Crockett for never being able to determine which camera they should be looking at. That had to make Vince blush. Though Striker turned around and pushed the NWA weekly show on CoD.

Greg Valentine and Madusa? Ewwwww.

I had no clue Ivan Koloff ever worked as a face, assuming he was.

MillenniumMan831 replied to Vanhalen's topic in General Chat

The new Ric Flair dvd set SD vs Raw 2009 for PS2 I really didn't have much on my wishlist so I dug into a few wrestling related items that I probably wouldn't purchase on my own but would like to own.

MillenniumMan831 replied to Hunter's Torn Quad's topic in The WWE Folder

I don't think two teeth can ever be "successfully" removed.

And they have put the final touches on the December updates including free links . . . Raw: Episode 59 April 18, 1994 | Approx. run time: 44 mins. WWE Champion, Bret "Hitman" Hart is in action this week against newcomer Kwang. Can the rookie pull an upset over the champion? Speaking of champions, WWE Women's Champion Alundra Blaze is this week's guest on King's Court. Watch all of this and more on Raw. Free Link - http://www.wwe.com/content/media/video/vms...er22-28/9006438 Generations - Debut Episode December 22, 2008 | Approx. run time: 52 mins. This is the debut episode of our brand new series on WWE.com Legacy. Each month we sit down with second-and third-generation Superstars as they candidly talk to the WWE Universe about what it was like growing up in a wrestling family. Our first episode has both Cody Rhodes and Manu as guests. Find out some of the stereotypes Manu went through growing up in a Samoan wrestling family and hear first-hand from Cody his favorite moments in wrestling as a kid. Included are hand-picked matches from Cody and Manu involving Dusty Rhodes, Goldust, Afa and Samu. Free Link - http://www.wwe.com/content/media/video/vms...er22-28/9006470 WWF Tag Titles - Wild Samoans vs Rocky Johnson & Tony Atlas - Championship Wrestling 11/15/1983 NWA Tag Titles - Arn Anderson & Tully Blanchard vs Dusty Rhodes & Sting - Clash of the Champions 6/8/1988 Steiner Brothers vs Headshrinkers - WrestleMania IX Hollywood Backlot Brawl - Roddy Piper vs Goldust - WrestleMania XII Here's an article explaining all the fun: http://www.wwe.com/subscriptions/247online...ives/freelegacy . . . Apparently this service makes a great holiday gift. Since the license to view the videos is non-transferrable, you'll have to sneak onto your buddy's cpu, hopefully not bump into any of his fetish porn, and sign him up. On top of that, pray that you two don't have a falling out later and he's able to retreive your credit card info on wwe.com. Or if you're just tired of paying month after month or year after year, you'll just look like a cheapskate for ending the subscription. But other than that, it makes a fantastic gift!

Wrestling Challenge: Episode 27 March 8, 1987 | Approx. run time: 40 mins. Everyone's getting ready for WrestleMania III on Wrestling Challenge. The Can-Am Connection, Adrian Adonis, Tito Santana, Kamala and Honkytonk Man are in action. Also catch some of the oddest guests ever on the Snake Pit as Hillbilly Jim, The Haiti Kid and Little Beaver visit. My Favorite Match - Natalya Neidhart December 22, 2008 | Approx. run time: 34 mins. Natalya sits down with WWE.com Legacy to discuss the classic SummerSlam battle between her uncle Bret Hart and uncle Davey Boy Smith. Watch an exclusive interview with Natalya and then enjoy the match in its entirety. Bonus Feature: Exclusive interview with Natalya Neidhart. Sheesh, Hart/Bulldog from SS92 posted AGAIN. I was hoping for Legacy to pull a fast one and air the IYH match in its place. Primetime Wrestling - Rougeau Brothers vs. The Rockers August 8, 1988 | Approx. run time: 18 mins. The Rougeau Brothers are one of the more underrated tag teams from the late '80s. Find out if this brotherly tandem can defeat the high flying Rockers. Home Video - Bret Hart/British Bulldog vs. Owen Hart/Jim Neidhart November 7, 1994 | Approx. run time: 20 mins. Catch an all-out family war! Four of the most popular members of the Hart family face each other in tag team action. Who will leave with their arms raised as the most dominant duo from the dungeon? Primetime Wrestling - Rocky Johnson vs. Rene Goulet June 4, 1985 | Approx. run time: 11 mins. Don't miss a classic battle between second-generation Superstar and Hall of Famer Rocky Johnson as he takes on Rene Goulet. Can The Rock's father overcome the feared Iron Claw from Goulet and pick up a big win? Madison Square Garden - Bob Orton/Roddy Piper vs. Jimmy Snuka/Junkyard Dog January 21, 1985 | Approx. run time: 10 mins. While Sim Snuka and Randy Orton are seen on Raw Monday nights, their fathers often battled against each other in the 1980s. Which Hall of Fame tag team will reign supreme in this MSG encounter? TNT - Mad Dog Vachon Wedding December 18, 1984 | Approx. run time: 17 mins. Relive one of the first ever weddings in WWE TV history. In typical WWE fashion this is not your standard wedding. Be sure to watch for all the craziness and if you look carefully you might even see a very young Luna Vachon in the background. I was hoping for the Reception to be included w/ this but I'll give this a whirl. According to Legacy, Raw and Generations will be posted either tonight or tomorrow. Which sometimes means never if the Wild Card match from SurSer95 is any indication. In any event, I'll be marking out next month for Royal Rumble/Battle Royal month. Bring on the chaos. And finally, the archive is updated.

IIRC, he blew out his knee at SuperBrawl. He attempted a comeback which I believe only lasted that one Nitro match.

I remember going to that Nitro. That wasn't the dumbest part of the show. That honor would go to a 4-team HIAC match in which the 3 teams that escaped would go on to a 4-team Tag Title match at the next ppv.

I think that may be the one from Cleveland where Booker got the duke on Goldberg before getting crushed by Goldberg seconds later.

Haven't seen the ECW special but yeah, black/white on the blood shots is no good especially after they mark it TV-14. I know they did it on wwe.com for the HHH/Jericho cell match but I didn't know it extended to pay services. Do they black/white blood out of dvds?

Courtesy Time Warner Cable: "WWE Superstars entertain the troops. From Camp Victory in Baghdad, Iraq. Sports Misc. CC"

MillenniumMan831 replied to EVIL~! alkeiper's topic in Sports

Will Travis Hafner ever be a premiere DH again? Are his problems more physical than mental?

Take my word for it, even that match wasn't that good. Eh, it was good. Not GREAT, but solid. Loved the bit where Michaels was shoulderblocked by AA and Tully bumrushed the ring just to berate Michaels. I've only seen up to the end of the tag match so far but it's funny how when Heenan gives a wisecrack about a face, instead of acting repulsed like most face announcers do, Graham just laughs. So far the line of the night came in the 1st minute of the broadcast when a fan walking to his seat chanted "Weasel" behind the Brain's back . . . Heenan: Surprised they let some people vote.

I enjoyed Haku's WWF run up until the CC split. After that, he kind of just languished as a bland JTTS putting over the likes of the British Bulldog while squashing the Koko B Wares of the WWF. I always dug the random noises he'd make during a match. A match between him and Iron Mike Sharpe would have been classic. I thought his initial run as the unflinchable bodyguard of Col Parker was excellent. WCW did a great job building him up as someone you didn't even want to make eye contact with let alone engage in combat. His DoD run was whatever. I did enjoy his bi-yearly push as he got to make rip through a hearty portion of the WCW roster before getting dispatched by Giant/Goldberg/ect. In a random memory, I remember ordering Fall Brawl 97 w/ a friend and being shocked that Mortis/Wrath defeated Meng/Barbarian. Though IIRC, it was Barbarian that ate the fall.

I am down. Mark me down. /Costanza

Striker: I have a WWE Universe page and that's as cool as I get. Ouch.

The faces should have all come out w/ their own towels. Ortiz waving his to pump himself up and Kingston/Punk waving theirs to clown it up.

It looked like Atlas really wanted to adjust his red nose but had to do w/o so he could continue to look imposing. Did Punk/Kingston/Ortiz/KK2 just improvise that entire segment?