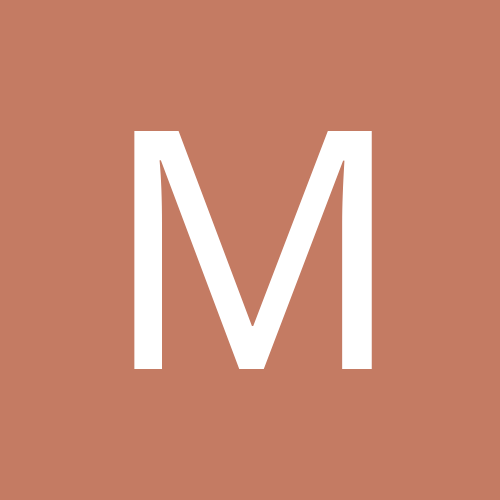 Content count

5614

Joined

Last visited
Everything posted by MillenniumMan831
The Queen of Extreme And those Duggan/Savage MSG matches were quite awesome, thanks in part to hot crowds. And the Warrior/Andre match is amusing just for seeing the Giant mock the Warrior by shaking the ropes before getting bopped w/ a bunch of clotheslines and pinned.

I've been inconsistent in catching ECW since the 9pm switch, but I don't see why everyone is on Jack Swagger's cock. He smiles a lot and has a 1/2way decent finisher when he's not executing it on guys the size of Tommy Dreamer or bigger. He doesn't make me change the channel but if WWE cut him for whatever reason, I wouldn't care.

It reminds me of the last Nitro when Flair was listing the guys who helped build WCW "Terry Funk, Dusty Rhodes, Sting, Luger, the Steiners, Woooooo Double A, Goldberg . . . Bagwell!"

Has anyone heard the Greg Gagne Guest Booker (or any other Greg Gagne shoot he may have done)? How was it?

I love how The Fink introduced The Undertaker on the TiT show.

MillenniumMan831 replied to CanadianChris's topic in Sports

Woooooooo 1st Browns TD in a month!

My guess is Kofi Kingston.

Venk, Kamala, & Chong seem like laid back chaps. If there was ever a dead spot in the conversation, one of us can bring up an old Coliseum Video and yuck it up from there.

Crush being dead is just one of those wrestling tall tales like how Vince has been trying to get Bret Hart to do a 3-disc dvd set and WWE making the Hall of Fame induction ceremony an annual event.

I subscribe to Meltzer's theory on world title changes in that (generally speaking) they don't mean much unless it's their first championship win.

They were using the Prime Time date. I just went ahead and used the original NESN airdate for the archive.

Did they mention that Jeff pinned HHH at last year's Armageddon essentially beginning his quest for the WWE Title that ended tonight? Some nice symmetry there at least.

Cool of JR/Tazz to keep their traps shut during the celebration.

Looks like the latest Challenge that was just posted has the same problem. With that said, these videos were just added tonight: Raw: Episode 58 April 11, 1994 | Approx. run time: 39 mins. Who did the WWE Universe vote to challenge The Quebecers on Raw? Before Cyber Sunday ever existed, Raw had its own interactive element. Viewers could call in throughout the show and vote on the opponent for the Tag Team Champions. Will the tag titles change hands? The King's Court returns with special guest Lex Luger. What will Luger have to say about Mr. Perfect? Find out on this weeks episode of Monday Night Raw. Stay tuned because December 22nd another episode of Raw airs on WWE.com Legacy Wrestling Challenge: Episode 26 March 1, 1987 | Approx. run time: 39 mins. The brand new WWE Tag Team Champions, the Hart Foundation, are in action this week. Find out why Danny Davis is now in their corner. Intercontinental Champion Randy Savage will also compete on Wrestling Challenge. Will Ricky "The Dragon" Steamboat be nearby? And it's a gigantic main event with Bruno Sammartino taking on Hall of Famer Nikolai Volkoff. It's going to be a classic episode of Wrestling Challenge. Stay tuned because Dec. 22 another episode of Wrestling Challenge airs on WWE.com Legacy J.R.'s Pick of the Month: The Hart Foundation vs. Steve Austin/Ken Shamrock/Legion of Doom/Goldust December 15, 2008 | Approx. run time: 46 mins. This month on J.R's Pick, Hall of Famer Jim Ross discusses the Hart Foundation and their pride for family and competition in Canada. Hear exclusive commentary from J.R. about Owen Hart and Brian Pillman. Then relive this classic eight-man tag match and see for yourself why this bout is such a heart-warming memory for the Hart family. Bonus Feature: Exclusive Interview with Jim Ross. ECW Legacy - Debut Episode December 15, 2008 | Approx. run time: 74 mins. This is the debut episode of ECW Legacy! Relive classic matches from the original ECW with hosts Joey Styles and Tazz. This month, ECW Legacy focuses on wrestling families that have competed in ECW. Superstars such as Terry Funk, Eddie Guerrero, Dean Malenko and even Dusty Rhodes are featured this month. And don't miss the next episode in February as we take a look at Lucha Libre in ECW. Sabu vs Chris Candido - N2R 1999 Terry/Dory Funk & Tommy Dreamer vs Public Enemy & Hack Myers - ECW Arena 7/12/94 Bullrope Match - Dusty Rhodes vs Steve Corino - Living Dangerously 2000 Eddie Guerrero vs Dean Malenko - ECW Arena 4/15/95 WrestleMania 2 - Terry/Dory Funk vs. Tito Santana/Junkyard Dog April 7, 1986 | Approx. run time: 12 mins. Can the Funks work as a cohesive unit to defeat Hall of Famers Tito Santana and Junkyard Dog? Find out in this classic WrestleMania tag team encounter. SmackDown - Eddie Guerrero/Chavo Guerrero vs. Edge/John Cena September 12, 2002 | Approx. run time: 7 mins. This match is memorable for many reasons. First, while Eddie and Chavo have tagged before, this is the match when they formally were recognized as "Los Guerreros." This is also a rare opportunity to relive one of John Cena's first matches in WWE. And this is one of the few occasions you'll ever see Edge and Cena as a tag team. For those three reasons alone, definitely check this match out! The Fink's Hall of Fame Selection: Don Muraco/Bob Orton Jr. vs. Dan Spivey/Jerry Allen March 16, 1987 | Approx. run time: 13 mins. The Fink goes into the vault to feature Hall of Famers Don Muraco and Bob Orton Jr. in tag team action. How will they fare against the team of Dan Spivey and Jerry Allen? And don't miss The Fink's January Hall of Fame matches as he looks back at Royal Rumble! 3/7/87 from Boston Garden per Cawthon's site Madison Square Garden - Ted Dibiase/Virgil vs. Dusty/Dustin Rhodes November 24, 1990 | Approx. run time: 9 mins. Cody Rhodes and Ted DiBiase might be good friends, but their fathers certainly weren't! Catch this classic tag team rivalry between the DiBiase and Rhodes families.

I REALLY hope this isn't Khali's new theme.

Striker breaking out the Festivus reference only for Tazz to go all John Nord on everyone. Tremendous.

Nice to see Victoria coming out of retirement for this classic.

Here's a pretty good version of Randy Orton's current theme: Randy_Orton.mp3

IIRC, shortly after Londrick was drafted to Raw, they beat Cade/Murdoch only to fumble the titles right back a few days later.

FWIW, per the photos at wwe.com, Miz pinned Kingston.

Oh good lord yes. Another famous series in wrestling history that was absolutely horrible. Now their '83 and '85 matches weren't sights for sore eyes but I saw an MSG match from their brief feud in '89 that ranks amongst the worst matches I've seen from a major promotion. I was going to post it here for you to revel in its awfulness but it looks like it's not on YouTube or DailyMotion. Of course, we also can't forget that match they had at The Spectrum (I think in '83) with the nine minute headlock. The sad thing is if you cut 7-8 minutes of that facelock out, it was actually a pretty fun match.

I hope Braylon Edwards does a bumbling commercial for this stuff.

Eh, the weakest of the 3 DX shills, but still amusing. What's w/ all the jobber intros this week . . . MVP, Primo, & Helms so far.

Maybe in MVP's mind, he's just happy to be getting consistent airtime on TV.