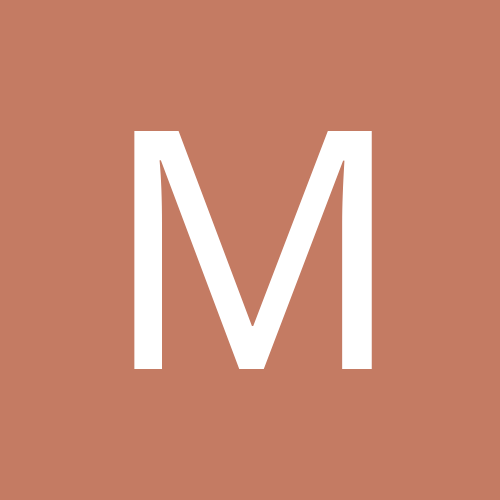 Content count

5614

Joined

Last visited
Everything posted by MillenniumMan831
MillenniumMan831 replied to Aero's topic in Video Games

I'm tempted to pick up a copy for PS2. The last one I have is HCTP. I played 2006 a few times and didn't care a lick for it. If it sucks, I can always go back to FPR.

MillenniumMan831 replied to a topic in Sports

I thought it would be called off going into Round 11 but good for Jones for hanging in there. Though you can read on his face that he was done about 1/2 way into the fight.

MillenniumMan831 replied to Hunter's Torn Quad's topic in The WWE Folder

It wasn't like London was in the midst of the push of his life (ok, maybe it was the push of HIS life) when he smiled and went on to receive a win-loss record that would make anyone frown.

Survivor Series 87 was a bit puzzling since absolutely none of the results of the show were spoken of until they showed some clips at SummerSlam 88. The Stallions already had their televised title shot at SNME in Oct 87. The Bees were kind of thrown in w/ the Stallions as a show of goodwill to them it appeared. I hear ya on sympathy being put on the Islanders. But I'm sure many watching live probably assumed the two plucky face teams would blow it somehow and Heenan & The Islanders would steal a win.

All these posts and not one please. Quit cryin and start PAYING! -IRS EDIT - Has anyone else checked out the Horsemen vs Windham/Sting/Luger match? That was quality right there. No restholds, just all go. That crowd was super jacked as well. Did NWA Main Event routinely tape from that little arena? If so, we need more matches from that show.

MillenniumMan831 replied to a topic in Sports

Just subscribe for a month. If at the end of the month, you don't like it, we here at TSM will be man enough to say . . . you need another month. /Jim Rome

I guarantee if you order Legacy for the IC Title specials, you will not be disappointed (unless you wanted Warrior/Rude coverage). Apparently, I'll have to upgrade to WMP 11 to view the Fink's special. I'll pass on that. I had 11 on my last pc and hated it. I just hope the videos posted on the 15th don't get errored up.

MillenniumMan831 replied to a topic in Sports

Jesus, the Browns suck hard. That pretty much means it's 45 years w/ no championships in this depressing city (124 Seasons and counting).

I can tell you that virtually every match is complete (except for fall of 1988-spring of 1990 in which the lineage was skipped for whatever reason). Well worth it if you're a fan of the title. There are some lineups of some of the parts in previous pages.

Let me know if the 750k version of the Fink's special works for you. It gives me a weird error message. The 300k version works though but I can't sit through that. My guess is they won't jack up the rate unless they jack up the amount of monthly content yet again.

I bet in the 10 years Funaki has been w/ WWF/E, he never thought the ring would be filled w/ people dancing to his entrance music

I definitely did, especially since Angle was getting a shot at the winner that week on Smackdown. I was convinced Jeff would be given a 3 day reign. Same here, I figured w/ Angle as champ, the Vengeance main event would turn into a 4-way w/ Hardy thrown in.

Shades of The Superfly's stint in the 2008 Royal Rumble.

Just in the opening video package, it's obvious that WWE is blatantly catering their programming to the HD audience.

MillenniumMan831 replied to Mik's topic in Sports

You're thinking of RRRROOOLLLLLEEERRRRRR JJJAAAMMMMMMMM!!!

Well, I don't hope they fail. But as I said yesterday, if they bench Anderson, they should bench Braylon "Ron "Hands of Stone" Garvin" Edwards.

He meant Dave Meltzer. Apparently, spine buster is ok. Wrestling is not, WrestleMania is ok.

Coming off the heels of a horrible turnout at the Quicken Loans Arena in Cleveland for Unforgiven, Raw will be back in Cleveland on Jan 26th . . . at the campus of Cleveland State University at the much smaller Wolstein Center, the same building WCW used to run.

For as much as I dig Morrison, I can take-or-leave The Miz at best. If Miz takes the fall, that'd be fine w/ me.

I figured it's standard operating procedure to see 'Toll Free Call' on the Caller ID, pick the phone up, wait 5 seconds so the recording will start, and hang it up.

The Browns were doing just fine when they weren't afraid to throw the ball down the field. Once they built up the lead, they were content to run, run, pass, punt until the Pick 6. If the Browns bench Anderson, it's obviously Romeo throwing the white flag on the season and his stint as head coach. If Anderson does get benched, Braylon Edwards should have to join him.

From WWE Universe: Also, wwe.com posted the November preview show featuring the Challenge debut of Demolition, a Piper's Pit, & clips of the Undertaker's Survivor Series debut: http://www.wwe.com/content/media/video/vms...er29-31/8533504

As a Gino Marella mark, this is embarassing.