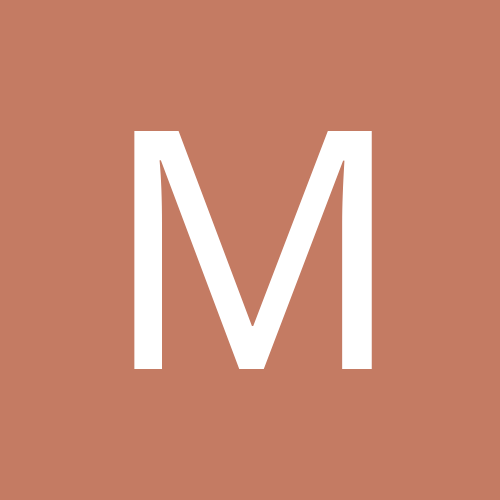 Content count

5614

Joined

Last visited
Everything posted by MillenniumMan831
Maybe Lance will have a prepared statement for us all.

Too bad he was dead ass serious as well. Although I didn't see the segment, I can't imagine he said what he did in a joking manner. MikeSC -- was he joking when he said it?... TJ was stone cold serious. I think Rush's comments were inaccurate, but how ESPN dealt with it was a joke. Are they always on at 11:00 am anyway? I just changed to it and saw Fred Flintstone start talking about how their family was ruined and football was all they wanted to talk about, and proceeded to spend 8-10 minutes not talking about football. TJ looked like he was on the verge of tears. However, I thought Berman's opening comment was even funnier. "Guys, I never saw Donovan McNabb as a 'black' quarterback, ever . . . ever . . . ever . . . ever."

Hey, I thought the redhead from TEIII was Lita-lite. Stevie on Raw should be alright. And while we're talking about jobbers . . . bring back BARRY O!!! So, what's a sex scandal to stand in the way of record high ratings and big, big buckaroonies?!?

We should sticky this thread and use it every Sunday. And, I'm pretending I didn't see that Randy Savage rap commercial. He is one of my all time favorites, and that rappin' of his, it ain't cool. It looks more like Weird Al is doing a parody of what Savage would sound like if he rapped.

Courtesy of the good folks at wwe.com Sunday Night HEAT preview for Oct. 5, 2003 Don't miss the first Sunday Night HEAT since Jonathan Coachman and Al Snow lost their jobs as the RAW announce team last Monday night. How will they react? Find out on HEAT! In action on HEAT, Spike Dudley takes on Rico and the newly entertaining Lance Storm faces Steven Richards. Rodney Mack is also in action on HEAT this Sunday! HEAT will also take a look at the thrilling Ladder Match between RVD and Christian from RAW last Monday and also talk about Triple H's $100,000 bounty on Goldberg's head and what that means. Don't miss HEAT this Sunday night at 7/6 CT on Spike TV! ------------------------------------------------------------------------------------ Well, Stevie Richards will be on, so lets see if Snow/Coachman/Stevie/Victoria DEFY Steph's authority and ressurect Stevie Night HeAT! There, a run on sentence that makes a much more intriguing HeAT preview than above.

I was doing one of those reverse psychology, double jinx, pray to God for the opposite deal! Anyways, BROWNS! BROWNS!! BROWNS!!!

Unfortunately, since the story broke, the skits have yet to return. I wished I had taped the "Stevie Night Exclusive" after his Raw loss to Goldberg. Stevie "FIRED" (w/ Vince impression) a maintanece guy. He made Al Snow conduct an interview with him in which Richards claimed he would of beat Goldberg if this it was on Heat. He put on a Goldust mask and mocked him since they had a mini-Heat feud going on at the time. And for the icing on the cake, Victoria was playing in confetti, making snow angels and frolicing in it in joyful bliss. Even Stevie was thrown off. Oh well, if Victoria's happy, I'm happy!

Uh oh, pick by the Steelers, Dammit! I hate being right.

Knowing the Browns, they'll probably blow it and it'll come down to the final 1:00 like every other Brown game in the past 2 years.

When the chips are down, I hit up my old school tape lot. What's that, Raw already started? Hold on, I have to finish watching the 1987 Survivor Series for the 212th time.

Bingo! If Benoit EVER got a DVD, it'd be entitled Toothless Aggression and would have a dumbass pic of Benoit smiling with emphasis on the missing tooth.

This is great . . . 2 pages . . . The Browns are winning! I wonder if at the end of the Stevie/Venis stuff, Val will be Stevie's Chief of Staff. I still think they can pull it off w/o the Wicked Witch of Stanford finding out.

I already know all that. I was wondering what was up with the comment. I mean, this is wrestling (or Sports Entertainment... ugh), not a talking heads show. I was watching the Eagles game mostly and only caught the Rush reference once. If anything, you're reminding people that the late football games are ending. Snow for President!

Goddamn Browns!!! EDIT --- Touchdown Browns!!! God bless them! EDIT2 --- XP blocked . . . Goddammit!

Survivor Series RAW Main Event: Elimination Match - The return of Stone Cold Steve Austin, JR, The King, and Lillian Garcia vs. Eric Bischoff, The Coach, Al Snow, and Howard Finkel.

I hated Rush to begin with, so I was happy to see him resign. Obviously, his comment was blown WAY out of proportion, but I stiff found it kinda dumb. Why would a bunch of white media guys want to 'push' a black QB anyways? What would they care?

Andre Davis . . . TOUCHDOWN!!!

Well, since the story leaked, the Stevie Night Heat skits have ceased to exist, which was the whole point of the gimmick.

Owen --- Bustin out a "Wooooo!!!" Davey Boy --- Delayed vertical suplex

Is this a developing storyline on Heat I see? And, Wooooo!!!

Lance dancing is just plain wrong. Funny stuff with Richards waiting for his name to be introduced before coming down the ramp.

Haha, Snow just said, "Lance Storm will take on our boss Stevie Richards, next." Marvelous!

Limbaugh became a regular on ESPN NFL Countdown this year. He made a comment that Eagles QB Donovan McNabb was overrated by the media because they wanted to see a black QB succeed. Why a bunch of white media folks would particularly like to see a black QB succeed is beyond me. Plus, he's been in 2 NFC Championship games and a couple Pro Bowls. It was a DUMB, ignorant comment to make. However, I thought it was blown a bit out of proportion by the papers, Presidential canditates, Al Sharpton, ect. and caused Rush to resign from ESPN (Thank God, I hated him anyway). BTW, McNabb and the Eagles just beat the Redskins a couple minutes ago.