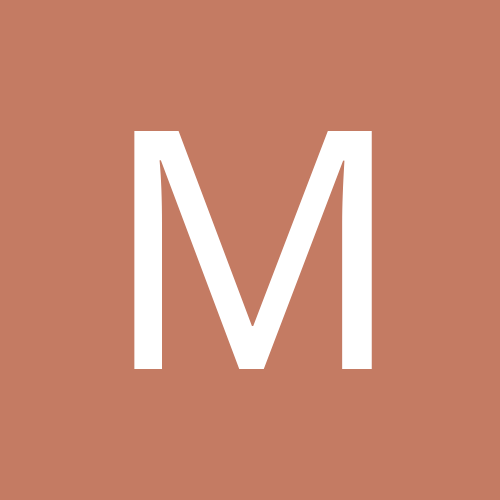 Content count

5614

Joined

Last visited
Everything posted by MillenniumMan831
She's not even in the entertainment business.

Ivory vs. Lita, Armeggedon 2000. Ivory's boot ripped a gash in Lita's eyebrow. Ah yes, that's right. For some reason I thought the match happened at Survivor Series. It did. Lita and the Hardyz fought Radicalz at Armageddon 00, Ivory fought Trish and Molly. Meh... I don't really remember. I always confuse matches when thinking about the last three PPVs of 2000. I bet the Lita/Hardys vs Trish/T&A match actually happened at No Mercy or Unforgiven. Fully Loaded in July. The A T &T nonmatch vs. Lita and the APA was at No Mercy. Somewhere in there, Molly, Crash, and Steve Blackman also had a match against Test, Albert, and Trish as well. That would be Survivor Series 2000, I always wondered why they just didn't go with all 3 Hollies vs. T/A/Trish.

DAMMIT! I accidentally x'd out the shopzone window and my feed is long gone!

MillenniumMan831 replied to Mole's topic in Sports

(clears throat . . . in full JR mode) BROWNS! BROWNS!! BROWNS!!! BROWNS!!!! BROWNS!!!!! (clears throat) sorry bout that.

I would guess the WWF still didn't have a 100% grasp on handling a ppv, so the Fink was counting down for the live audience so they would pop when they would go on the air. Unfortunately, the countdown came a bit too late. Then, the newly-turned Fabulous Rougeau Brothers make their way to the ring causing the booing. As for the names, I would bet he was announcing the next month's card at MSG as he would do before the main event of every other MSG show.

I'm 100% sure that is NOT Randy Culley. Culley was MUCH shorter and older looking in his Demo makeup. I'm pretty sure there is no CV footage of Culley as Smash. Darsow was just growing his hair back from being Krusher Kruschev(sp?). I will say Darsow certainly didn't have the Smash character down pat yet. Check out a Moondogs match and then that Demos match. Darsow is much bigger.

I missed Smackdown to go see the Indians snorefest baseball game. Nice to see I didn't miss a groundbreaking ***** TV classic that I could have shown my grandchildren. Although, I might check out Velocity and tape the highlights. Nice review.

Woof . . . woof! (droops head)

I looooove the finish of that match. Mankind hits Shamrock with the chair, and goes to climb out. Rock decides to just cover Shamrock for the pin. Great fucking booking there. And one of the last times Mankind pulls his own hair out.

I remember that clip and that can't possibly be her. You know Dusty Rhodes was upset because Vince was screwing NWA in so many ways and here he introduces the character Virgil named after Dusty. I can't imagine Vince giving Dusty an opportunity to point out that Vince has his wife barking like a dog for money on TV. Originally I wrote something not so flattering about that woman's behaviour in that skit but I decided against it. Please file under useful facts I have a clip of it, it's Linda.

MillenniumMan831 replied to Mr. S£im Citrus's topic in Sports

Damn Shock wiping out Cleveland in the 3rd game. Grrrumphhhh . . . (Waits patiently for the Cleveland LeBrons to take the court this fall)

They'll have Ashleigh give him a striptease and all will be forgiven.

Ouch . . . no love for Cheers: Season One?!? Ah, that's alright, although I highly recommend it. The episode "Pick a con, Any con" was a perfect example of a Russoish swerve in 1982.

Talking to it basically. Its rather boring. Actually, that whole tape is pretty dumb, with it being very few REAL bloopers and mostly dumb TNT skits. Which is really fun for historic purposes, but the tape could have been better. I mostly picked it up since it was the first Coliseum Video. That being said- The Tiger Chung Lee thing is the funniest thing on any WWF/WWE tape EVER. No way, that's an AWESOME tape. How can anyone not mark out for Dr. D's behavior at the wedding reception? Ya got Adonis giving Murdoch and Okerlund a tour of the Bowery where no one's heard of Adrian until they meet up with sickly, old 'Uncle Joe.' To which, Adrian quipped, "Looks good for 53." And then, they finish up at the 'ortable dining facilty' (hot dog cart). Johnny Valiant acts clueless when a woman wants to be in a ring with 20 men in a 'battle royal'. Albano completey owned his H&F segment. "Boy, I can't stand fat people!" Plus, the Iron Sheik commenting that he loves to eat his camel and Chung Lee embarassing himself in a must have for any Tiger Chung Lee comp tape. C'mon, someone has to put one together.

Actually, their very first one was a generic instrumental of their popular one.

Isn't it, "Pain and destruction is our middle name"? That's what I thought.

I doubt this has been released, but what about Psychosis's WCW theme?

I remember at an Oct 1998 Cleveland house show (Indians were in a playoff game that night), the evil Commissioner Slaughter came out to ref the next match, and ended it by noting, "By the way, it's 4 to 3 Yankees, ya scumbags!" And the E&C Bill Buckner impression is by far the cheapest heat I've ever seen, but hilariously funny nonetheless.

Actually, that was Darsow. Culley is much shorter, older looking than Darsow. I'm 99% sure there's no Culley as Smash footage on Coliseum Video. I have they're debut on Challenge on tape, and once you've seen that, you realize that Darsow was Smash in the SNME Battle Royal.

Don't forget Bobb Heenan telling some woman that she should be happy if her husband has six inches of anything.

Yeah, that's another shirt I bought. I think it's the original one he used before coming to the WWF, too. As I hasn't got the logo on it. Or, maybe it's just RF re-printing. Pretty good quality, though. I bought one at a ECW house show, between that and my Kurt Angle 'Its True It's True' shirt, those are the two wrestling shirts I've never been embarassed to wear.

6 degrees of Shane Shane beat Kane Kane beat RVD RVD beat Jeff Hardy Jeff Hardy Beat HHH HHH beat Austin Austin beat Rock Hence, Shane could beat The Rock Rock beat Bret Hart by DQ Hart beat Yoko Yoko beat Hogan Hogan beat ANDRE THE GIANT Shane could have slayed Andre.

I have a Jeff Jarrett Slapnuts foam guitar and a New Blood shirt.

Interesting stuff . . . I also remember something about Saturn wanting to lose the Souled Out Dress Match AND the SuperBrawl rematch since everyone would figure he would at least win the rematch. Nash found this to be hilarious and booked it. Of course, Saturn did prevail at Uncensored 1999 (CJ's last ppv).