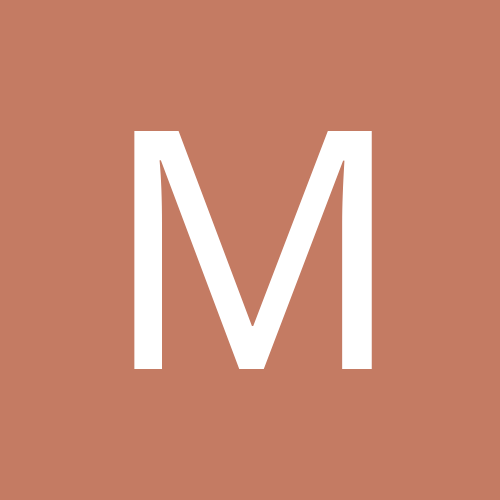 Content count

5614

Joined

Last visited
Everything posted by MillenniumMan831
My favorite IC Rock moment: D-Lo - "Squeeze my hand Rock"

Bret actually looks to be thrilled to be standing amongst the clique. Just a little piece of ammo for the one or two people out there that still thinks Montreal was a big work.

Blasted through the IC Title one w/ Rikishi being one that took a couple minutes to get after filling everyone else in. And I missed one on the WWE Title one . . . that being the Iron FUCKING Sheik. How the fuck did I forget that one?!?

FWIW, WWE doesn't have an broadcast quality copy of this match anymore.

Probably referring to the blurolas on 1998-2002 footage.

Monsoon would have blushed at Burchill's winning rollup. He actually drove w/ the legs.

Couldn't agree more. After the women's match, I had Jesse's voice in my head going "IT'S FOUR AGAINST THREE GORILLA!!!" completely ignoring the fact that Santino/Mendes have been freely interfering in the last couple weeks.

He'll be the diva to go arm-in-arm w/ Terry on his way to the podium.

Watch TNA decide to go all Battlebowl on us and thus guaranteeing no one will get any points.

Here's Legacy's preview for the upcoming months: And when Legacy said every Hall of Famer, they meant EVERY Hall of Famer, not just the 2009 inductees. Archive has been updated as of 2/16.

1. All or Nothing Match: John Bradshaw Layfield vs. Shawn Michaels - JBL 2. No Holds Barred Match: Shane McMahon vs. Randy Orton - Randy Orton 3. ECW Title: Finlay vs. Jack Swagger© - Jack Swagger 4. WWE Title Elimination Chamber Match: Triple H vs. Jeff Hardy vs. The Big Show vs. The Undertaker vs. Vladimir Kozlov vs. Edge© - Edge BONUS: Choose the order of elimination (1pt for each correct placement) - Big Show - Kozlov - Undertaker - HHH - Hardy 5. World Heavyweight Title Elimination Match: Kofi Kingston vs. Kane vs. Rey Mysterio vs. Mike Knox vs. Chris Jericho vs. John Cena© - John Cena BONUS: Choose the order of elimination (1pt for each correct placement) - Mysterio - Knox - Kingston - Kane - Jericho

Thank heavens. I'm pretty sure Hart/HBK will win, but I'll be skipping that 62 minute headlock. Taker/Diesel would be ok since it would at least be a quality upgrade plus the match was a ball from what I remember. Producers' Pick is Savio/Austin . . . fuck, try Warrior/HHH. I dare ya. Well, hey we all got to eat.

We have a winner! http://www.youtube.com/watch?v=701W9u8CWpA

Rhodes admitted as much in one of the Legends of Wrestling roundtables.

My local affiliate just dropped in before Smackdown w/ "This comedy block is brought to you by Little Ceasar's"

MillenniumMan831 replied to The Truthiness's topic in TNA Wrestling

The Guns need to dump the fagtastic music they currently use and trade it in for damn near anything (even if that means generic rock track #G8FP). Even the gun shooting sound effect at the start sounds quite sissyriffic.

WWF @ Richfield, OH - Coliseum - June 25, 1989 (8,300) Mark Young pinned Iron Mike Sharpe The Barbarian pinned Jim Neidhart Jimmy Snuka pinned the Honkytonk Man WWF Tag Team Champions Demolition defeated the Big Bossman & Akeem via disqualification Mr. Perfect pinned Koko B. Ware Bad News Brown pinned Paul Roma WWF World Champion Hulk Hogan (w/ Miss Elizabeth) pinned Randy Savage; during the cover, Sensational Sherri attempted to break the pin but was prevented from doing so by Elizabeth ------------------------------------- Not exactly a sterling lineup and sitting in the cheap seats didn't help. But being 6, who the hell cared? Of all things to remember, I recall them playing a lot of the entrance themes before the show . . . though come to think of it, they were probably just playing the Piledriver album over the PA. My parents hauled me out of there during the main event to beat traffic. This would ordinarily cause me to go into a kicking screaming fit, but they did buy me the foam IC Title (or maybe that was when I went to a 1990 house show) and the Demolition poster. Either way, I had an official WWF souvenir so I was pleased as punch. I'm sure I could hear Sharpe "ARGHing" from the upper deck.

Eh, maybe you're right. The WMIII and X voting is what's most aggrivating as the obvious matches are already offered on their own in 750k quality. 5 friends that watch wrestling?!? I don't even know 5 people that watch wrestling and I work on a floor w/ over 100 people.

MillenniumMan831 replied to YourKock'sReallyGreat's topic in Video Games

Having a WWE Legends of Wrestling/WrestleMania game without Randy Savage is a fuckin joke. It'd be one thing if Savage refused to be in it, but he didn't (that we know of).

MillenniumMan831 replied to Thanks for the Fish's topic in The WWE Folder

He was a lot more laid back on his F4O interview w/ Alvarez. And who's Casper?

These retards posting comments on the WrestleMania voting blogs from Legacy are driving me nuts. These dipshits are just voting for all the cliche WM matches completely oblivious that the author of the blogs (Legacy) already offers the matches they're busting nuts about. So obviously, they have no plans on ever subscribing to the service so I have no clue why the voting is open to the pissant "Universe". *and exhale*

MillenniumMan831 replied to Thanks for the Fish's topic in TNA Wrestling

I don't think he's been fired per se, they're just not renewing his contract which expires in March.

MillenniumMan831 replied to alfdogg's topic in Sports

That's fair enough. He gets some calls, he doesn't get some calls. He certainly doesn't get the "star treatment". Not saying he should.

Missed it by that much *Arms spread apart as far as they will go while still be connected at the shoulders* Note to WWE - Don't try to compete w/ the Cleveland fucking Browns.

MillenniumMan831 replied to Thanks for the Fish's topic in TNA Wrestling

They can advertise it as TNA's Turning Point will be on Spike. Maybe tape it the night before so they can freshen it up and save a buck or two by not going live . . . unless Spike foots the bill.