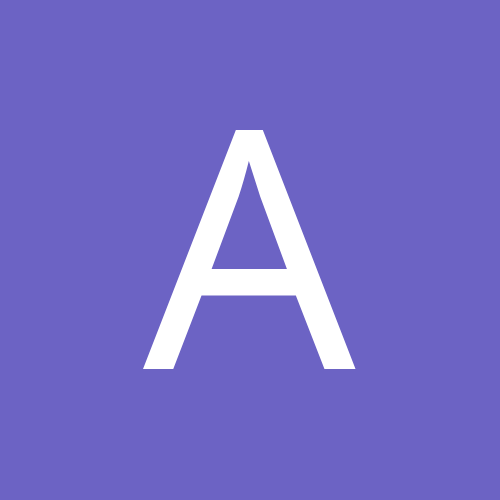 Content count

1575

Joined

Last visited
Everything posted by Angel_Grace_Blue
Angel_Grace_Blue replied to Giuseppe Zangara's topic in Music

I don't know how many people here have heard of him (Unless you really like Lil' Jon a few years back), but you need to listen to Bohagon and then buy his album Crunk in HD because it's one of the best rap albums I've heard in a while.

Angel_Grace_Blue replied to Bored's topic in Sports

At least I'm here to not pull off another upset and save Bored some money.

I don't know what's more awesomer: we're going to the playoffs, Gralgstaff with 40 pancakes, or Suzuki having more receptions and yards as a safety than half the other team's receivers.

Angel_Grace_Blue replied to Bored's topic in Sports

Back like a hump or whatevs.

Looked like he tapped very quickly after Amir locked up the arm.

Hey, lookit that, CB losted.

Maybe the super-duper big news is adding another weight division, or perhaps women's fighting. He probably would have to tell BJ not to try and cut to the new 105 lb division.

Where consider this thread my webiste happens

I think I know how they could have made this season better: Put posters of Anderson Silva looming down at the contestants everywhere. The gym, the house, the vans, every square inch covered with Silva, either with the Grim Reaper/Throne picture I think YnA had as a sig for a while, or maybe an Uncle Sam-inspired deal with the Portuguese for "I Want YOU To Eat My Knees!" or something similar. Please note that I'm not saying the winner should get an instant title shot. This is merely for entertainment purposes, and as such, is incredibly stupid. You may now continue with super-cereal discussion.

I just wish Mauro would get replaced. His horribly forced little jokes and whatnot are really annoying (The line during the Kimbo/Abbot fight about what kind of Tank would show up, Sherman or Septic was one of the worst) . Plus, if I were an EliteXC exec, I'd be pissed at him mentioning other organizations. Don't promote the competition.

I guess I'm an idiot because I thought Kaitlin decided not to continue the fight. From the memory I probably just made up, she didn't have the typical "No! I can continue!" moment that usually comes after a doctor stoppage.

Where REFERNCES happen(s) Where the Eliminator doesn't happen

You are overthinking a sim. However you are correct. I always thought that was just for players on offense. Also: We lose and will play the second seed team in the playoffs. Laaame.

McMafia: A Journey Through the Global Criminal Underworld by Misha Glenny was a very good book. I was slightly disappointed that none of the American criminal entities were mentioned, but I figure that the Crips don't compare with a multi-billion dollar cigarette smuggling operation in the Balkans, and also that Sicilian and American mafias have been documented enough and it's good to read about Nigerians scamming people via fax and e-mail. Also, I discovered that it's a bad idea to be a gangster in Mumbai since individual cops boast about killing four to five gangsters a week in 'encounters'.

Damn! There goes my claim of being the oldest person from the scoop slam thread still around.

Just get a mural of the tat painted in or outside the house.

This is kind of a two-pronged thread, though I'm sure more prongs will be added. Anyway, am I the only person that watches infomercials and thinks "Wow, I wonder how much a serial killer would benefit from that product?". Granted, a large portion of that might stem from me reading "The Serial Killer Encylcopedia" over the last few days (The index for individual killers is kinda lame since it includes mafia hitmen. Those guys are just doing a job. It's not like they are compelled to kill outside of money). Anyway, whenever I see an ad for a knife set that has a cleaver capable of chopping through a brick or something similar, I typically associate it with cutting humans into manageable chunks. Vacuum-sealed bags and super-powerful blenders (Like the ones in the "Will it Blend?" series) also seem well-suited to taking care of victim remains. Second prong: Not that anybody on this messageboard would require the services, but what are the commonly discussed locations to dump a body in your area? Currently, it would probably be the Tuskegee National Forest, as it's often brought up as a place to not go camping. Back when I lived in Mississippi (Petal/Hattiesburg area), I suppose throwing a corpse in the Leaf River would be the easiest, though I think the MS River would have been better. As far as my childhood home of El Paso, Texas, Juarez was where people disappeared (Women, more accurately, as Ciudad Juarez gets its own entry in the serial killer book for missing ladies), so I guess just across the border if I needed to hide a body up until my tenth birthday. Yaaaay killing folks!

Kinda reminds me about a section in the serial killer encylopedia on how a good portion of serial killers arrive unprepared and have to make-do with weapons found around the victim. So, if you want to kill someone, remember to bring your tools and not rely on the victim to have a chisel, juicer, and waffle iron in a convenient location. Also on the subjet of serial killer weapons - How crazy/dedicated/angry do you have to be to kill someone with a hammer? I know a good whack with a blunt object could end someone, but I imagine that it would just hurt like hell. Were I to snap, my laziness would require either a gun or some type of stabby/cuty device. Fuck trying to smash through someone's skull with a ballpeen for an hour straight.

Angel_Grace_Blue replied to Thoth's topic in Video Games

Seeing as how I can't code graphics to save my life, it would be a jpeg of Bob Barker, and text without voice. Unless I did a voice-over. It would have to be a voice-over due to your radness.

Alabama rapper Mr. Bigg That's not a merry twinkle in his eye. It's just the giant diamond in his eye (Real eye was shot)

No weapons of note right now, but I hope to accumulate something similar to the Bohagon/Georgia Durt arsenal

"Knockemstiff" by Donald Ray Pollock is a great collection of short stories, that is if you consider huffing Bactine great. Most of the characters are fuck-ups in one form or another, which is always fun. Plus, since Knockemstiff is a tiny holler in southern Ohio, there's plenty of racist hillbillies.

Kinda odd that the org chart had Devon and Tom, but not Roy. I'm also disappointed that Dwight had a question mark next to the Star of David on Toby's square. If he knows the menstrual cycles of the women, he should know if Toby is Jewish or not.

I really like that there's a decent contingency of Gangster Disciples in this area. It's fun seeing graffiti and thugged-out members proudly displaying the Star of David.

Incredibly bad pictures of a door in the Lowder Business building at Auburn University. If the glare makes it hard to read, the sign reads "This door is not an entrance or an exit". I really want to meet the person that made that sign and ask why my tuition is paying for such a genius.