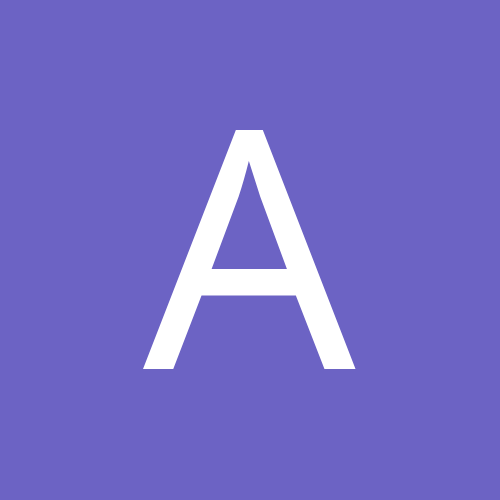 Content count

1575

Joined

Last visited
Everything posted by Angel_Grace_Blue
Just e-buddies? There's no Danny Abadi/Matt Hammil-type relationship going on?

Next episode looks to be good, with Mac trying to make up with Bowman, Serra wanting to pit Hughes' guys against each other right off the bat, and Hughes threatening to cry if Serra does just that. Also: Wouldn't it be great (Though pretty much impossible) if Danzing loses to Hightower?

Angel_Grace_Blue replied to Bored's topic in Sports

THURSDAY Oregon FRIDAY Hawaii SATURDAY Michigan Florida State Georgia Arkansas Notre Dame Michigan State Indiana Wake Forest Utah Boston College West Virginia Oklahoma Tiebreak #1: 46 Tiebreak #2: 312

Angel_Grace_Blue replied to Bored's topic in Sports

THURSDAY West Virginia SATURDAY Indiana N.C. State Michigan Nebraska Tennessee Alabama Tulsa Georgia Connecticut Virginia South Carolina California Kansas Tiebreak #1: 47 Tiebreak #2: 116

Hooray for me! I might actually do semi-decently this year. Hopefully I'll be at least .500. Whoo, averageness!

I'm going to upset South Carolina so hard! Or not. Probably not. THURSDAY Virginia Tech FRIDAY Nevada SATURDAY Ohio State Northwestern Virginia Navy Michigan Texas South Florida Alabama Missouri Oregon Connecticut Arkansas Tiebreak #1: 73 Tiebreak #2: 110

Don't forget the whole, "Wah, my team is losing! I don't wanna play any more!" bit coming up next week. I thought it was neat the Ben's knee was bleeding from smashing it into Dan's skull so many times. Who else thought Dan was going to the bathroom to either A) Do drugs he had magically concealed somewhere or B) masturbate? Youth N Asia, nobody stands out? Not even Jared and his high-pitched voice? Not saying the cat's gotta sound like Barry White, but it's just a little off-putting.

Angel_Grace_Blue replied to Bored's topic in Sports

THURSDAY Boston College New Mexico FRIDAY Boise State SATURDAY West Virginia Iowa Northwestern Oregon Florida South Florida Maryland Kansas Tennessee Penn State Arizona State Tiebreak #1: 68 Tiebreak #2: 320

Angel_Grace_Blue replied to Bored's topic in Sports

THURSDAY South Florida FRIDAY Louisville SATURDAY Indiana Texas A&M Alabama Navy Wyoming Florida Florida State Missouri Kansas State Michigan Virginia LSU Tiebreak #1: 58 Tiebreak #2: 360

I'm disappointed that Dwight didn't compare himself to John Henry. Of course, he's actually better than John Henry, since he didn't die after beating the machine.

Angel_Grace_Blue replied to Bored's topic in Sports

THURSDAY Florida State FRIDAY Hawaii SATURDAY Miami Michigan Mississippi State LSU Penn State Texas A&M Virginia TCU Oklahoma Indiana Arkansas Kansas State Tiebreak #1: 64 Tiebreak #2: 215

Angel_Grace_Blue replied to Bored's topic in Sports

THURSDAY Kentucky FRIDAY Louisville SATURDAY Wisconsin Kansas State Maryland TCU Georgia Texas Nevada Virginia Tech LSU Ohio State Rutgers Missouri Tiebreak #1: 38 Tiebreak #2: 248

Check out the latest in men's fashion: First up we've got pirate business-formal. Then there's some 17th century composer beach-wear (And pirate beach-wear.) More pirate business, some rural business-formal (I don't know what else to call wearing a suit with no shoes), 17th century business, another pirate business, and pirate/beach/wait-staff attire? Hot new mustache accessories. Russian peasant superhero? I didn't get these from the Something Awful article, but I was inspired to search for these after finding the Fashion Swat piece on Etro. I'm pretty sure these are all Etro creations (At least, I google image searched Etro, and any crazy-looking clothing became an Etro design in my mind).

This includes some prognosticating which is why I put it here rather than the UFC 77 thread. Regardless of the winner of Silva v. Franklin, how soon do you guys think they put the champ against Hendo for another unification bout? Is there anyone else that is more deserving of the shot (Legitimate question, not sarcastic/rhetorical)? In Dana's perfect world, I imagine Dan is next, he gets beaten, and Dana can go on about how weak the Pride champs are.

I can't wait to see Hughes give the fighter's equivalent of the "My biological clock is ticking. I don't have much more time to have a baby" speech next week. It is true, though. He's nearing forty and isn't named Randy Couture. Also: I'm loving the fact that the guy named Dorian is on the gray team. Cause, you know, that story by Oscar Wilde? Additional also: The fight was kinda decent for a short bout. Final also: What is up with Jared's voice?

Matt Hughes is a queen? A biblical queen, but still, a queen? Awesomeosity.

Not sure if anyone else has seen/heard about this, but I used my "Day Ahead" feature thing on digital cable to check the info for episode two, and here's a small spoiler that should be awesome:

Angel_Grace_Blue replied to Bored's topic in Sports

I think the real tie-breaker should be "Will I continue to match ND's record?" THURSDAY Southern Miss FRIDAY South Florida SATURDAY Penn State Indiana Navy Miami of Ohio Georgia Tech Louisville Wisconsin Oregon Nevada Alabama Oregon State New Mexico Tiebreak #1: 83 Tiebreak #2: 175

First place in the Chinese beard category looks like he just stumbled out of an opium den.

Then huzzah, I'm thinking of the correct thing!

If I'm thinking of the correct thing, I went to one in like 02 or 03 maybe. Saw No Doubt, Garbage, 311, and a few others. Best part was Phil Anselmo of Down berating the fans for not kicking this shit out of each other and that he wasn't going to jump around the stage. I still don't know why you put a group like Down on the same stage that Sum 41 and the Black Eyed Peas were just on, and then is going to be followed by Garbage, No Doubt, and 311. Overall, pretty decent, though it depends on the bands and stage locations. Watch as it turns out I'm thinking of something completely different. Huzzah!

Angel_Grace_Blue replied to Bored's topic in Sports

Oh, man, this is awesome. Just got this email from AU's Dean of Students (It's a school-wide email). Gotta love the classiness exhibited by loyal college kids. Just for those that don't know what this is stemming from/didn't watch the game: Senior QB Brandon Cox was pulled after throwing interceptions with his first two passes. Freshman Kody Burns was put in, despite knowing all of five plays. However, he performed decently, but as the game wore on, Cox's leadership or maybe just his knowledge of some passing plays was needed, so he came into the game. For this, he was booed. He was also booed as he passed the student section during halftime and I think someone ate his dog. Also, the Dean has the best name ever. Unless it was Jean Green. Dean Jean Green would be nice. I just think it's hilarious that the Dean's gotta say "Look, kids, stop being stupid assholes. Please?"

Angel_Grace_Blue replied to Bored's topic in Sports

THURSDAY Texas A&M FRIDAY Oklahoma SATURDAY Indiana Air Force LSU Michigan Wake Forest Houston Arkansas Pittsburgh Iowa State Alabama Oregon State Washington Tiebreak #1: 54 Tiebreak #2: 167

Did nobody else see the EliteXC show? Diaz/Aina was pretty good. Anyone else feel that there's a slight resemblance between Joe Villesenor and Efrem "Pedro" Ramirez? Speaking of which, that match was also pretty decents. Main event was funny. You know, because Robbie Lawler won? lollerzors.

Angel_Grace_Blue replied to Bored's topic in Sports

Speaking of dumb post-game stuff, I never got the thing with Auburn toilet papering Toomer's Corner. It's our own place. That means we've gotta clean it up later. I could under stand papering somewhere on a road game, or the visiting team's bus or whatever. Maybe they used to burn things in the early days but had to knock it off (During my tour of campus when I transfered from community college, it seemed like every building had burned down at some point). Hey, Teke, if you go to AU/LSU, let me know how empty Auburn's section is. I imagine there will be plenty of shredded tickets. That reminds me: While watching the game, I thought "Looks like Tuberville's got himself a new Blackmon" because he only decided to really use Burns after losing last week (Same with Blackmon against Florida last year). Then, later in the game, I was thinking, "Is Cox going to be Tebow'd this year?". I hope so, as it would be awesome to have a QB you bring in only for passing situations. "Look, kid, you're a great player, but you can't throw worth shit, so we've got to get the immobile, brittle guy in for this play." lolz, maybe AU can run a two QB set at all times. "Does Burns take it and run? Or give it to Cox for a pass? Borges am fuxs with heads, he am greatest coordinator of the forever!" So, yeah, in conclusion, I'm awful at trying to be funny as it relates to college footsball. Or anything, for that matter.