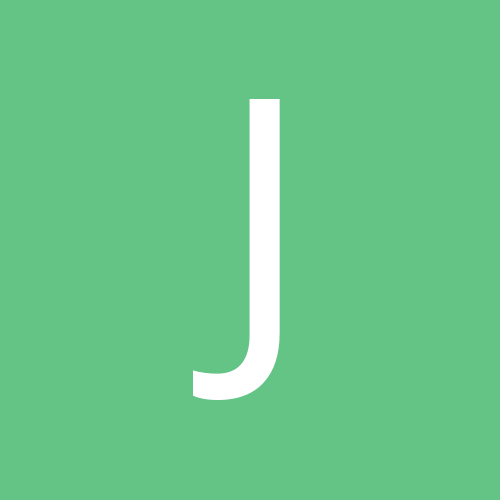 Content count

741

Joined

Last visited
Everything posted by justcoz
But Meltzer, Alvarez and Keller are also salivating at WWE going before congress because they get to become 'expert analysts' that the media dig up for the scoop, not to mention, being viewed as credible journalists that can make a difference rather than those silly dirt sheet writers. I mean, don't think for one moment that WWE's ego and McMahon dismissing their existence and opinions all of these years doesn''t play into their coverage of this story. Those Zahorian trial years were probably their peak earnings. I just find it laughable that Alvarez and Meltzer will do these little soundbyte shows with hosts that don't give them any time to speak intelligently on the subject and put them on panels with Steve Blackman, Lanny Poffo, Marc Mero and Chyna. You can't tell me that they aren't there for any other reason but celebrity. Meltzer will plug Nancy Grace appearances on the Observer website - like it's a 60 Minutes piece - for what... so we can hear Bryan Alvarez say that Chris Benoit's testosterone level was high and WWE has some explaining to do until he's interrupted by some fat female Lou Albano impersonator who tells us that our kids are taking roids to look like their WWE heroes like Johnny Grunge. I get reasoning like being sick of the culture and the amount of deaths but this story moving to Congress, investigations, etc. also mean subscriptions, 'special double issues', tv/radio appearances, package 'Benoit Murder' compilation issues, etc. The only guys approaching this story sensible in my eyes are the pwinsider crew. They turn down tv appearances because they know they won't get a word in edge wise. Dave, Mike and Buck understand that WWE lawyers, doctors and contracted talent can't go on television and admit loopholes or improvements to be made - opening themselves up to wrongful death lawsuits and lord knows what else . They understand that the company has to be on the defensive because they are being attacked for an INDUSTRY problem and that regulating pro wrestling is like regulating Hollywood or the music business. Meltzer, keeps saying Vince needs to be like Dana White and welcome regulation, failing to realize that UFC should be regulated because it's a SPORT full of as many drugs, addictions and troubled personalities as pro wrestling.

Are you implying that Petey Williams DOESN'T look roided up? He totally does. It's really, really obvious. It's really obvious for all of the former Team Canada, between their physiques and the fact that whoever their source is gives them nasty stuff that destroyed their hairlines really fast. ROH has a bunch of guys who are really obviously roided up. Tank Toland (duh), B.J. Whitmer, Brent Albright, and Austin Aries (though he has shrunk recently) stand out. I'm sure there are a bunch more. Note everyone whose backs are broken out from the same icky steroid source. Also, all of your WWE "little guys" were really obviously on steroids at various points so I'm not sure what you're trying to say anyway. Bix, you know that we are agreeing, right?

You really believe this? Dave Meltzer believes it. No he doesn't. Hi Dave, I want to correct something "Mr. Negative" Bryan Alvarez always insists on mentioning and once again brought up Sunday on Wrestling Observer Live and that's the supposed confirmed story that Kurt Angle was "fired" from WWE. This is incorrect and was improperly stated by WWE to try to make things look like he didn't quit and instead WWE used his health issues to try and say they didn't think he could compete at 100% so they released him. In reality what happened (and this has been repeated by Angle himself many times) is he got tired of the insanely hectic schedule and had a meeting with Vince McMahon and asked for his release. Vince bulked and a dispute between Angle and management ensued in the office leading ultimately to Angle's release where ever since he has looked way better in terms of health and physical ability than his last month with WWE's ECW just based on the simple fact he is not on that hectic schedule anymore. After the Benoit tragedy and exposing of how WWE goes into damage control mode I think it's safe to say we know who is telling the truth now with Angle's issues regarding WWE but for some reason right after everyone immediately dismissed him as being insane and took WWE's side. I just wanted to clear that up and anything said by Mr. Alvarez is purely out of spite towards TNA and Kurt Angle. His negativity is ruining the show and I think it suffers with him on it. You should do the show by yourself and it would regain a lot of credibility. Wrestlingobserver.com Reader, Brian Reinbolt DM: Kurt Angle was fired. I was told three days before he came to the office for the meeting that he'd be fired by the end of the week. He probably quit at the same time. Those things often happen for both sides to sae face.

How about giving them a full hour each week and calling it ECW?

My hunch is that they took Matt's word that he was clean, probably met and conversed with Jeff, asked him directly about his behavior in TNA and said here is you chance, clean up or shut up, we'll push you right off the bat because you were always our chosen HBK to Matt's Marty Janetty. Now the million dollar is question is whether or not he pissed in a cup before his name was signed to the dotted line?

I get where you are coming from but I disagree. It's incredibly naieve to act as if TNA and ROH guys are only abusing steroid/PED's because of the industry standard set by WWE. Athletes and bodybuilders do steroids. It makes them look and perform better. It wasn't as if Misterio, Eddie, Benoit, etc. touched steroids for the first time in WWE. Konnan is another classic example. His body is ravaged from roids and he spent four months of his career in WWE but blames his personal choice on WWE for pressuring guys to look a certain way? Sure, the deck was stacked against the 'little men' but I can guarantee you that part of their reasoning was them personally having a little guy inferiority complex in a locker room of big dudes (ie Vanilla Midgets), their own desire to look more chisled and ripped and to heal and train through injuries. Guys aren't spending 3 hours in the gym everyday just to look good for Vince McMahon and anyone that picks up a weight looks in the mirror for results. Case in point, Chris Benoit and Eddie Guerrero got noticed for their talent and athleticism. Steroids weren't going to turn them into Hulk Hogan physically. They were still going to be considered little guys no how much they bulked up. They had earned reps internationally and were picked up by all three major U.S. companies. What was the point? Chances are WWE wanted them because they were good workers, fast, exciting and had their own type of charisma, particularly Eddie who was a great promo/skit guy. Vince was never going to look at Eddie Guerrero and mark out like he did for Superstar Billy Graham. So what was their point? We can't tell what talent in TNA or ROH are roided up. The people that we've referred to as 'little guys' like Eddie, Chris, Rey, HBK, Bret Hart, Chris Candido, Jamie Noble, etc. were all roided up. Petey Williams could be roided up for all we know. Roddy Piper was on roids in the 80's, didn't look like it. Hell, we just found out Johnny Grunge was on roids! If congress only cleans up WWE and focuses just on steroids and not pain pills nothing will be accomplished. Indies and TNA have a faster harder match pace than WWE. Guys are more likely to get hurt. That's the reason for the "WWE Style" that most people around here have complained about. There will still be pain killer misuse and abuse in other companies. Maybe even roids and GHB. And wrestlers will still die whether WWE is clean or not.

I could only imagine what would happen of they tried to force out Steph.......Her and Vince are about the most stubborn people. And this is the real problem. The difference between 1997 Vince McMahon and 2007 Vince McMahon is his back was against the wall then. He was nearly out of business and desperate to get back on top against Nitro. That was the reason he listened to Bonnie Hammer, Vince Russo and outside opinions. I mean, I remember when freaking Vince McMahon opened himself up to AOL chats with fans. He would consult Meltzer. Could you imagine that now? It would never happen because somewhere along the way Vince built up a group of yes men, Kevin Dunn being the main one, who believe they know what fans want more than the fans. Even with declining ratings there is always an excuse. Bonnie Hammer probably doesn't know that creatively the company has never moved on from the Attitude era in so many ways. This is why things like the Diva Search, fat guys in speedos, midget cruiserweight champions, angles revolving around deceased talent, Katie Vick, evil GM's, superstar arrests and pointless backstage skits still exist. They are still trying to shock and it doesn't work any more. It was shocking in the late 90's. Now it's just predictible. So, regardless of what she did in the 90's, this makes me feel that Bonnie Hammer is just as out of touch with the current landscape as Vince. Now, if they could get legitimate Hollywood writers to input creatively, writers for other USA Network shows or whatever, maybe we would see an improvement. Somebody that can get a feel for the personalities, develop characters and put them into sensible storyline roles. For all we know guys like Dave Lagana could be good but they write to please Vince and that's what needs to stop. I just get the feeling that overall the current creative team needs kicked to the curb. Seriously, what money making angle have they come up with since 2001? Then again, I'm also someone that would use the minds of Paul Heyman and Eric Bischoff if they were on my payroll.

I'm not against her involvement at all. I didn't like everything that Russo and Ed did but the shows were at least entertaining and the ratings were indicative of that. While I personally think that the Attitude era has passed and they need to go for a more traditional old school wrestling booking/realistic UFC-like presentation there is no guarantee that I'm right and that will mean ratings. I just think a lot of the stuff they relied on during the Russo era, like the T&A, backstage skits, arrest angles, boss vs. talent, etc. are no longer cutting edge and useless. Yeah, I was into the Mr. McMahon exploding limo angle but the creative team had no idea what direction to take it. With Russo it would've been comedy right off the bat. This group of writers made it more creepy and directionless. Getting wrestlers over should have been the main goal but instead we were about to get Linda McMahon arrested in connection with it. Pretty much resulting in the same old shit. If she's serious about improving things, she should bring in REAL television writers with real credits like 24, Oz, Prison Break, etc. Get someone that wrote for Reno 911 or the Chapelle Show for comedy touches. These writers may want no involvement in writing for a wrestling show but I imagine that there are writers with real credentials who liked wrestling as a child or in college who would get some kicks from it. Hell, if Bonnie is serious, promise them USA series deals if they help out the wrestling show. They need people who know how to do the story board like Chris Kreski did after Russo left. People that can develop characters and episodic television. Brian Gerwitz and these rejects that come and go don't cut it. If there is any part of the company that they should throw out money for quality - it's creative - it leads to ratings, PPV buys, house show attendence, merchandise sales, etc.

Yes they definately do. The roster is paper-thin right now to say the least. I would imagine Cor Von has to be returning soon, and I'm torn on if he should return as a face or heel. Probably a face, setting up a feud with Burke. Call up the Hart Foundation, move Jamie Noble, Jimmy Wang Yang and a repackaged Val Venis. I'd love to see Shelton Benjamin and Charlie Hass there but that's too much and there is no tag division. Dave Legana supposedly wants Matt Sydal bad so we'll see about that. I do think they are slow in pulling the trigger on Punk for obvious reasons but I also get the feeling they legitimately see something in him chasing the title. I think this is a 'prove you are a company man' period which is total bullshit but they operate that way. I still think there is resentment over the CM Punk chants during the DX intro at Survivor Series. I think it's obvious to them that he's "the face" of ECW, they screw with it, but it's still the case. I think he's proving himself to be a good company spokesman in the media and I still think he'll end up with a title run thanks to the whole Straight Edge thing in the aftermath of the Benoit story. I'm not losing out hope for this John Morrison gimmick. He's no Raven, that's for sure but I think he'll stop sounding so robotic and pick up the character more. He's an example of someone that could use a mouthpiece to sell a story and then give him the mic just to rattle off something poetic while looking like a rock star.

So Chris Benoit saved us from the Jackass storyline, Who Killed Mr. McMahon and Linda McMahon being arrested. Plus, there is a chance, although slim, that Vince will need to showcase guys with talent rather than size alone.

That right there is enough to lead me to be open to believe just about anything, including the possibility that he was so pissed at the industry, that he also loved so much, that he made some final attempts to harm it in some way just as he did his family. Who the fuck knows what went on in his head. Nobody... but Brian Alvarez and Meltzer can sure speculate, can't they!

Might you not be taking the reverse position? That because you think some people are on this major anti-WWE kick, that you're going a little overboard in defending WWE and downplaying certain things because you think other people are overplaying them. well then dammit who wins then! someone has to be right! that's it, i quit!

Well, this is kind of my point, if someone's heart was red flagged, wouldn't that take them off the road? Were there even any specifics of the cardio testing in the original public policy? If Rey's having heart problems, there's a good chance WWE knows he has heart problems, but they're keen to get him back as soon as possible. WWE will likely only get involved when there's an immediete danger (Kurt Angle), at present they're probably not thinking about Rey dropping dead at 45. Yeah, but remember, even before the Wellness Program, when Russ Haas was given medical clearance to wrestle with his heart condition the WWE delayed okaying it because they wanted a second opinion. Russ died watching television before they got that second opinion. I seriously think if they were like that for an OVW guy they'd be just as strict with someone on the main roster. They were also careful with William Regal's heart problem. I kind of think some of you are so hell bent on WWE being evil, just because of what they tried to pull with getting around steroids on the Wellness Program, that you are dismissing the program entirely when it shouldn't. They just thought they were smarter than the World Anti-Doping Agency. They don't want their talent to die. They just want them to look good.

Unfortunately for WWE, that is a by-product of being the #1 promotion by a large margin and the face of professional wrestling when viewed by non-fans. Groups like TNA and ROH don't register on the mainstream media's radar because they are so small. Joe Average thinks TNA is still Tits n Ass and that the Ring of Honor is in Texas Stadium. If WCW were still around and this happened, there'd be a lot more blame going around than to just the McMahon family business. AFFIRMATIVE!!!!!

I'm sure there have been cardiovascular tests - I believe I read Rob Van Dam say something about cardiologists being backstage now and how he used to do that on his own before the Wellness Program.

Everything you stated above is justification for the business being regulated. WWE does employ the most people and should test and give physicals - and they do - whether you like the guidelines or not - but the whole business needs regulated if it's a matter of no other company being able to afford drug testing or afford making sure their workers are healthy. Don't tell me Dana White wouldn't be crying foul if a bunch of unregulated Fight Club MMA shows started touring across the country, presenting 'ultimate fighting' and hiring talent that weren't allowed to fight in UFC for drugs or whatever. That is why HE WANTS REGULATION. And I don't follow UFC or MMA so if the above scenario already exists, forgive me. I'd think highly of WWE if they pushed for industry regulation but they won't because Vince McMahon is a rebellious control freak who doesn't want someone, especialy government, breathing over his shoulder, telling him what to do. So the only thing they can do right now is defend their Wellness Program and quitely make improvements since all eyes are on them and those levels. And industry regulation itself is so difficult. It would be like regulating Hollywood or Ringling Brothers. And even if it went through somehow in the States there would still be a matter of the guys that want to roid up and party like rock stars going to Mexico or Japan, so again, common theme here, wrestlers will still die! They should have never stopped testing when they were losing against WCW but they kind of had no choice. They were close to going out of business and probably couldn't afford testing plus the reasons I mentioned earlier about no drug testing in WCW along with more money and less travel making the company more appealing. And when they bought out ECW and WCW and had industry control they should've have started testing again but they view themselves as entertainment and not a legitimate sports organization so there was no pressure or reason for them to do so until Eddie died. Prior to that their method was paying to send people to rehab, thus saving their lives (but you'll say it's them protecting their liability), if they were aware of talent having a problem. Well, here is the slimey part. It's not because they care about what happens to the unrepentant addict that refuses help - it's because they will lose a talent to a competetor that may have a cable deal, run PPV's and impact their business and WWE's bottom line. If as much talent were roided up and on drugs as some of you on this board think you could practically start another wrestling company if WWE would release them. This publicly traded company is a Hollywood like entity. It would be like a movie studio firing an actor for smoking a joint on set. Marijuana is the least of their concerns. God, if you are telling guys to not take pain killers and not drink, they should practically give them a joint to smoke at bedtime to ease the pain and relax. Randy Orton's discipline was for doing it openly backstage and giving a symbolic fuck you to the agents. All the more evidence that this isn't an 80's or 90's locker room where people were doing lines of coke, drinking, taking ecstasy after their matches and whatever else. I saw ECW guys openly smoking pot and drinking beer outside their locker room door at the Rostraver Ice Garden. The Orton suspension should be a sign to you that they don't tolerate stuff like that anymore. I can see why you'd think the penalty should have been termination, I'm a stoner, you probably aren't, joint = no big deal to me. Oxycotin prescriptions = really big deal and I think that was the companies perspective too. Again their testing wasn't going to be at Olympic, NFL and legitimate sport levels because they are on an entertainment company and athletic advantage from steroids isn't their concern. Creating living breathing action figures, at least in the eyes of Vince, is their priority so I don't think the test was ever to eliminate steroids but instead know where they are coming from (case in point being Benoit being mentioned with that black market internet distributor), who is on them, how much they use and the reason they have them. That will all likely change now. You are beginning to see differences in physiques and bodies. Yeah, it sucks that something bad had to happen and for them to be worried about the media scrutiny but I don't see them as the terrible horrible heels like you do. They f'd up and they will respond accordingly. Yeah, they are pushing Lashley but Lashley will likely get smaller in weeks to come, if he doesn't, I'll be as pissed as you are at them but not necessarily shocked.

Because the problem that we are talking about here is an INDUSTRY PROBLEM, not a WWE problem. Why should WWE be the only company in their form of entertainment that tests? And what is the point of testing and suspending or firing talent if they are just going to be grabbed up by smaller groups and competitiors regardless of their addiciton or abuse to their body? The deaths that we've witnessed over the past twenty years are not directly related to WWE. They are indicative of a personality problem of the talent within the professional wrestling industry. You can say, "well Vince McMahon likes big guys and that's why everyone is on steroids" but it's up to that individual to make a decision for themselves as to what compromises they are going to make to reach the top of their business. There are clearly examples of talent that have succeeded that didn't fall to that pressure. Vince also has a history of liking big fat guys - does that mean an indie worker has to eat themselves to Yokozuna, Rikishi or Umaga size to get a spot? I also think that the people being critical of WWE are also discrediting and overlooking obvious things that the company have done to improve conditions for the workers. The dressing room has changed from the party scene it was in the 80's and 90's. The schedule is lighter. They preach a safer in-ring style and they pay to send guys to rehab, pay for surgeries, give people time off when needed, etc. Yes, they look VERY BAD by being so lenient with this testing and the steroid level that they allowed, the prescription loophole, etc. but they thought that they could have their cake and eat it too. They thought they could monitor the health of their performers, know what drugs they are on, provide physicals, etc., while writing in little loopholes that would allow the talent to make their own choices when it came to putting on muscle, size, increasing performance, etc. They thought that they could make sure there was a 'safe level' of steroid usage among their workers and since they weren't a legitimate sport their numbers didn't have to be as tight since it wasn't a matter of competition advantage like the Olympics. The fact that they do monitor what the talent is taking and provide cardiovascular testing is a HUGE thing. They just thought they could get away with the steroid loophole and a terrible, terrible tragedy happened, where one of the most beloved people in the business snapped and killed his wife and children. Nobody had a massive heart attack. Nobody overdosed in their hotel room. Someone had a domestic dispute and freaked the fuck out!!!!! And now suddenly they are put in a position where they are being held accountable for deaths that occurred in World Class, NWA, WCW, AWA, ECW, indies, etc. - all before they implemented this Wellness Program that everyone is scrutinzing now. When they are the only company in this business that HAVE ANY HEALTH MONITORING AT ALL. In the 90's, they drug tested until they were nearly put out of business by a company where drugs were rampant, pay was better and the schedule was lighter and all of their talent - because of the PERSONALITY PROBLEM among wrestlers - figured they could get rich, travel less, party more and be more muscular. The WWE right now could have the STRICTEST POLICY EVER. They could fire talent every week. But as long as someone else like TNA, ROH or whoever, pick them up and let them work regardless of their condition, WRESTLERS WILL STILL DIE. The problem isn't solved.

For all we know Chris Benoit could have be a sex fiend who lost his mojo from steroid abuse, was ridiculed by his wife for not being able to get it up, couldn't get it up for any groupies or hookers on the road and was in a deep depression because of it so he took more and more testosterone. I know, he was doing it to bulk up and be able to wrestle at a certain level every night, but I'm just saying. We don't know. My friend Ed takes testosterone partly because he's a bodybuilder but also because he's a sex addict who has slept with 100+ women and he says the stuff gives him better erections and he can last longer. They only tested for one year prior to this. People tend to forget that. They released Angle and Test who were both top guys within their brand. Joey Mercury was just coming off those great Hardys/MNM matches. Randy Orton was disciplined but not released because they don't care about marijuana in the test - they just don't want you walking around openly backstage smoking it. Their top guys for much of the year were HBK (no longer on roids and supposedly clean), Edge (no longer on roids and said to be clean of everything else), HHH (came off roids, got fat and ridiculed on the Internet because of it), Ken Kennedy (appears to no longer be on roids), Undertaker (probably did them throughout his career but is also leaner and more cut, not bulky these days) and John Cena and Lashley - who most of us would speculate are on something but we don't know.

Ah yes, the wrestling industry, where you can get fired from the leading company for failing the steroid/drug test, and still make a killing working indie dates, ROH, maybe get a TNA contract or wrestle overseas, regardless of whether you cleaned up your act or not. What do they care? If you die it's Vince McMahon's fault regardless.

After Dr. Black sat quietly while McDevitt made the ludicrous and erroneous claim that testosterone isn't a steroid, I don't trust anything he has to say. Because they are trying to sell the general public that testosterone has prescription uses for testosterone replacement and isn't the same as the other anabolic steroids used for bodybuilding purposes. The medical examiner said the same exact thing at his conference and McDevitt's was hell bent on selling the medical examiner's opinions as the gospel. Also, be realistic, the doctor wasn't going to interrupt the company attorney and correct him that testosterone is a steroid.

WWE guys have been quoted, even prior to the Benoit thing, that testing is random and you show up, the agents call you to the side and you are tested without a warning that it's coming. I agree that they are secretive about Benoit's last screening and prior testing. I don't like that either but I'm assuming that it's for legal reasons and their concern about a wrongful death lawsuit. If his levels were on the high end and they consulted his physician who gave them the "I prescribed it because his level was low and it's effecting him physically, sexually, whatever" and Benoit got through on the legitimate prescription loophole, maybe with them telling him to get the ratio down for the next testing they are setting themselves up for contributing to the "ROID RAGE" theory. Like Dr. Black stated in interviews this testing was designed to change lifestyles more than anything. Dr. Astin prescribed Benoit the testosterone, publicly stated the reason and that is all that showed up in his toxicology. Had there been other anabolic steroids in his system this would have been a bigger mess but he had a prescription, just like their policy states, whether we agree with that loophole or not, and they aren't going to give any more info.

What type of idiotic strawman argument is that? Do you just expect the NFL to magically invent a test that can detect The Clear? It took DECADES to develop a test for HGH, and all they have so far is a blood test that only detects it immediately after the subject has injected it. It's the argument that if someone really wants to do steroids...they will and they will get away with. Even with stringent testing if a guy really wants to use steroids and not get caught doing it, he will. Only morons like Shawne Merriman get caught.....the WWE can implement a drug policy on par with the NFL's if they want but guys will still find ways to beat it just as NFL players do. There's a hell of alot more than just steroids as to why guys are dropping dead and I don't see the WWE giving guys an offseason or drastically reducing dates to help with this..... Did you even see my post? I'd like to see you respond to it. Also, your comment implies that we should not have testing at all, since anyone can get around it and therefore it doesn't prove to be of any use. Do you not see why people might not take you seriously? Also, how do you not see why an offseason would help? As stated earlier the Japanese style of wrestling is much more demanding on a person's body, but the reason why they're not dropping dead is because of the time off. Dynamite Kid for one mentions in his book how that made his life alot easier while wrestling there, even though his matches with Sayama were pretty daredevil, at least for their time. Not nearly as many Puro guys roid up either, as you can tell by their looks, if nothing else. You come as a huge hypocrite criticizing the media for bashing pro wrestling than saying the NFL is full of "steroid mutants". I'm sorry, but in the NFL guys don't take steroids nearly as much as you think, and the testing, contrary to whatever you may believe, is actually pretty stringent and relatively effective. Finally, they're all world class athletes. Are there some great athletes in the WWE? Sure. But if you had to ask me which org., the NFL or the WWE, had a higher proportion of steroid mutants, I'd have to say the WWE and their fill of a bunch of sluggish brick shithouses beats out the NFL any day of the week. I'll respond to your post. There is no doubt that the testing turned a blind eye to guys on the juice. Vince likes big guys. Vince is on roids himself. God, if you have WWE 24/7, watch the Dusty Rhodes vs. Superstar Billy Graham match from 1978. Vince is practically having an orgasm over the size of Billy Graham's arms. They announced the Wellness Policy after the death of Eddie Guerrerro partly because they were expecting media scrutiny. Bodies visibly shrunk, just like they are shrninking right now, you see noticeable differences in Snitsky and Lashley already. By the time the testing was implemented in Feb. of 2006 there was no media attention on Eddie or wrestler deaths and bodies got big again, probably because of the levels the testing allowed. My guess is there was a denial from the company that attributed Eddie's death to his abuse of pain killers and prescription medication more so than steroids. And being that they had scares with talent from Regal to HBK to Sean Waltman to Eugene monitoring those prescription meds and hard recreational drug use was probably Dr. Black's biggest concern. They wanted to know who was prescribing these guys pain medication and what for. They likely wanted to monitor the steroid useage - possibly make suggestions to get numbers down when the situation called on it - but there was likely never any intent to be steroid free. The figured they had the excuse that these guys are being prescribed steroids for legitimate reasons ranging from surgery recovery to therapy for low testosterone levels due to years of steroid abuse. So the policy was more or less built on POLICING the steroids and the pain killer uses than banning their use all together like the Olympics, NFL, NHL and whatever other legitimate sport people want to compare them to. Where I take exception to some of the people here and even Meltzer and Keller to a certain degree is that WWE makes people take steroids. You yourself said that they promote steroid use. There is a difference between promoting and making people do something. It is ultimately up to the individual as to whether they want to take steroids and there is likely a vanity aspect or a male ego aspect where they want to be as big as whoever else in the locker room or they feel that they will make more money by roiding up. Guys like Edge and Shawn Michaels reached a point in their careers where they made a decision to not be bulked and roided up and it wasn't like WWE sent them down to midcard or jobbed them out because their bodies weren't big. Eddie and Chris would have had that same level of respect for their work ethic where I doubt the company would care about the size of their muscles. Are the Hardys not given television time because they aren't roided up? I also disagree with your assessment of the WWE and their fill of sluggish brick shit houses. I mean, you dismiss other sports for roids and growth hormone, and in fairness, we really don't see NFL guys not padded up so you pretty much have to trust their testing to say nobody is roided up or on growth hormone. And I really do believe a vast majority of the WWE locker room aren't jacked up. The problem comes when the guys that are the most jacked up get the biggest pushes. And also, in regards to time off helping, I'd be for cycling tours but Dynamite Kid was comparing 80's WWF to Japan and they had way more scheduled dates and grueling travel back in the 80's. WWE did lighten the schedule. I think I read where Chris Benoit was going to work about 140 dates and let's also not forget that he had four months AT HOME when Nancy had her surgery and this still happened. You almost have to wonder if it would have been better for the Benoit family if he was on the road and doing what he loved.

1. The allowed level of testosterone is higher than any other similar steroid testing policy. 2. If you've got a prescription, you get a free pass, no matter what or how much you're taking. 3. They don't actually watch the guys pee. It's easy to substitute someone else's urine. This isn't a policy designed to actually catch drug users. It's a legal cover-my-ass to point to and claim that they're policing the locker room while still allowing the steroid mutants to rise to the top of the card. And they didn't even do THAT much until Eddie's death forced the issue. I would imagine that this testing costs the company millions of dollars. I really doubt it's a legal cover-my-ass thing. If that was the case, they would have hired any independent fly by night company to administer it. Nobody can argue the obvious loophole with the testosterone level. The theory is they would be dealing with a lot of talent that abused anabolic steroids for a number of years that are now suffering from low testosterone levels. This is a legitimate reason to be prescribed testosterone but we all know that with an allowance of a level that high and the fact that physiques initially got smaller when Eddie died and then beefed back up during the Wellness Program that they were trying to pull one over on people. A prescription doesn't get you a free pass. Especially in the case of pain pills which they don't want people abusing. They call the prescribing doctor and analyze the medical reasoning. None of us know the legitimacy of that claim of course but it's ludicrous to think that they'd spend this much money and turn a blind eye if there were signs of abuse of prescription drugs. The last thing they want is Eugene in another public soma coma. So I'm with you on the testosterone/steroid thing but don't act like they are throwing away millions of dollars just to save face when it comes to drug addiction. Chris Benoit didn't overdose on Vicodin. He mentally snapped and killed his family. You have no proof whatsoever how effective testing has been for abuse of prescription or recreational drugs outside of the obvious thing with Benoit's testosterone levels. And just because someone isn't in the room watching the person urinate doesn't mean that it's quite so easy to switch urine. This isn't job drug testing where you are told you have a drug test at this date or time. Chances are it's random and kept quiet. The agent calls the person aside and takes them to administer the test. It may be impossible to get someone elses urine in that time frame and I doubt guys carry pee around with them to every show. Read Sean Waltman's interview in the Torch - even when someone was watching them pee - they got away with shit. The doctor would turn a blind eye or they'd unizip their pants with the fake penis and someone else's urine. And it took Eddie's death to enforce the testing because they felt it was a mute point if nobody else in the industry tested. They stopped testing when Nitro started overtaking them in the ratings and talent was jumping ship to make more money, work less dates and NOT BE DRUG TESTED. Where was the media - and more importantly where were all of us and the people here damning the company when people like Brian Pillman, Louie Spiccoli, Bobby Duncman Jr and Art Barr died?

I believe Marc Mero was also quoted by a local paper or tv station but he wasn't there to push his own agenda and wasn't towing the company line so it was okay for him to speak to reporters. Apparently he must have been personally invited by Nancy's family too - since he worked with Nancy and was always around when Daniel was backstage at shows. Oh wait, I'm sorry, I had him mixed up with JR.