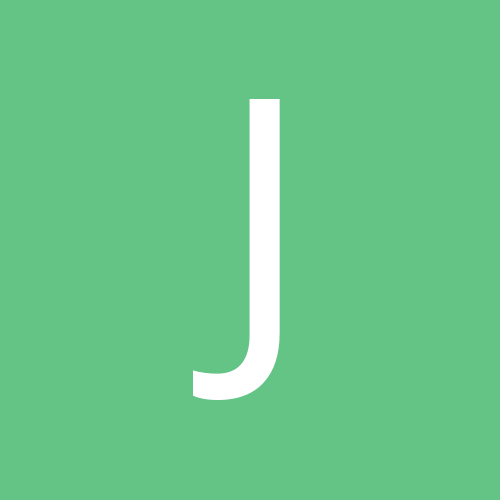 Content count

741

Joined

Last visited
Everything posted by justcoz
Figure Four Weekly Not that I expect anyone to change their mind, but there it is. If you want further proof, I was at that taping, and yes, the crowd hated it. That was the night Cena was named as the final member of Team Angle for Survivor Series, and everyone was waiting for it, so the crowd was pissed when he apparently turned heel again. Okay, I'm an ass. Maybe Hayes was right to some extent, as far as keeping an edge to Cena's character, but the timing of doing what he wanted was off considering that Cena wasn't an established face yet. Hayes may have been thinking that it would build intrigue as to how Cena would get along with his teammates at Survivor Series with Cena more or less being the reluctant babyface loner but the crowd crapped on it out of confusion. Vince was apparently into it enough to approve it and then decided against it. I'm sure others in creative had a fit that Hayes went above them with an angle they had already rejected but the crowd reaction probably sealed its fate more than I originally believed.

Figure Four Weekly Not that I expect anyone to change their mind, but there it is. That's funny I was trying to find something myself. I recall Scherer and the pwinsider guys saying it was a bad idea at the time too. I'm still not going to change my mind because I don't think the live crowd reaction, where there is no explanation for the motive as to why someone who had just turned face was attacking an already established face, was the gauge as to whether it would get over like Austin did or not. I just think the character would have had an easier transition from over-heel to babyface if they didn't rob Cena of his edge and the thug attitude that got him over in the first place. That's where I think Hayes was coming from.

I also agree with where Rando is coming from. The fans are going to be confused (ie no response) or boo out of instinct as if Cena was turning heel on Benoit. It could have easily been switched in production by sweetening the crowd reaction and the commentators talking about Cena being from the street, being a loner, not trusting anyone, etc. to build the motive for the television audience to respond to. That's why I think it was all political, namely Stephanie not liking a member of creative going over her head and running to daddy. Gerwitz had the unfunny gay raps already written out and where do those fit in after Hayes pushes to Vince that Cena is a crabby, street thug that doesn't trust anyone.

Who knows. It never aired, right? So we are likely saying that the fans crapped on it from several reports from the taping. Every report said the fans either booed it or just sat there, not reacting. This isn't one of those "well, we don't really know..." deals. We know. Hayes idea backfired. If the angle got over, it would have aired. Getting over with a live crowd and getting over on a larger scale with the television audience are two different things. They could've easily just sweetened the crowd response by the time Smackdown aired just like they do any other time the fans respond negatively or don't respond at all at SD tapings. The Raw fans didn't want Cena as champion and they still kept pushing it even to the point of having their announcers make up lame excuses for the audience reaction. If Stephanie's panties were in an uproar and other people on creative were complaining about Hayes pushing something on Vince that they turned down earlier in the day, they would have pulled it from airing whether the live audience popped for it or not.

Who knows. It never aired, right? So we are likely saying that the fans crapped on it from several reports from the taping. My guess is, above anything, it was pulled from the show because of political nonsense with others in creative, probably Stephanie and Gerwitz, complaining that they vetoed the idea only to have Hayes go straight to Vince to get his way. I'm just suggesting that Hayes was likely trying to make sure Cena's character kept an edge of unpredictabilty, maybe seeing the writing on the wall that others in creative were going to have him doing cute raps about his opponents being gay and turn him into a wannabe Rock that the male fan base would reject. It's all heresay, we really don't know. I just remember reading those reports back then and thinking to myself that Hayes was right.

The thing I remember him doing on Smackdown is just after Cena turned babyface in 2004 Cena tagged with Benoit, and after the match Hayes pushed for Cena to FU Benoit to make him more of a lone wolf type. Everybody was against it, but Hayes talked to Vince privately, which got Hayes a lot of heat for being seen as promoting his own agenda, and he got Vince to OK it. The fans crapped all over it, and the segment never made it to air as a result. So instead of going the Stone Cold route with Cena's babyface turn like Hayes was pretty much suggesting - they went The Rock route and turned him into a corny catchphrasing cutesy babyface - which the audience crapped on. Not like this is indicative of any creative booking genius on the part of Hayes but maybe he knew that was the direction creative was going to take Cena's then over gimmick which is why he was pushing for the Austin-loner thing.

Those really need to be on tv. I still wish they would have given Paul Heyman Ken Kennedy for ECW like he wanted.

If young blacks don't like seeing black characters play for the stereotype then explain anything produced by the Wayans Brothers, Dave Chapelle, Chris Rock and 95% of hip hop? It was funny. Two bad workers have a good gimmick. It will either die in the hands of WWE creative or once they hit the ring however.

Yeah, they are all washed up, we know this. Wouldn't Scott Hall and Kevin Nash vs. HBK and HHH still be more interesting than seeing them feud with the McMahons? It's one 'dream match' (at least from a mark perspective) left untouched from the 90's boom period, outside of Sting vs a WWF guy. Tell WWE creative to take away their scripted promos and just let these guys have fun on the mic. Just a short term deal. If Nash and Hall behave give one of them an agent or color commentator position (I'd personally take Nash or Hall on SD over JBL).

Hahaha - Cosby, Styles and Nash, I get it! Then have Showtime Eric Young joing them from time to time.

From TorontoSun.com: There is nothing wrong with moving away slightly from the original violence factor of ECW and having the guys work safer matches. I just don't think they have to be so obvious about it by doing the whole 'Extreme Rules' thing. To me it was more about creative not knowing what to do without being able to do DQ and countout finishes. They could have easily just toned down the number of people getting hit with chairs, going through tables, etc. saving those things for the big matches without announcing that you aren't going to see them in every other match. RVD and Sabu could still use chairs for spring boards for offensive maneuvers. There could still be brawls into the crowd and teasing big spots, making them that much more cooler when they actually happened. That said... I think the direction that Paul Heyman seems to want to move towards is almost ROH'ish. Therefore I've always said that Heyman should push for Vince to help ROH in a similar fashion to how he helped Heyman's original ECW. It would cut off TNA having access to ROH wrestlers - where they've pulled 90% of their talent from. ROH would lose access to guys like Samoa Joe, AJ Styles, Austin Aries, etc. but I'm sure WWE could even the deal by loaning people like James Gibson, Paul London, CM Punk, Matt Hardy, Kid Kash and the occasional loan of a name talent like Chris Benoit, Rey Mysterio, William Regal, etc. for big ROH shows. Maybe even add ROH to the Territories on WWE 24-7, letting them push their video sales, etc. Heyman's apparent vision of ECW needs guys like Nigel McGuinness, Bryan Danielson, the Briscoes and other talent from ROH to follow in the footsteps of CM Punk. They also need to shift guys like Paul London, Brian Kendrick, Gregory Helms, Super Crazy, Charlie Haas and maybe someone like Shelton Benjamin over to ECW. And, yes, they need their own tapings. I'd like to think that with this long term commitment from Sci-Fi, we'll be seeing that but Kevin Dunn is pretty adament about being against it due to the work load it would put on the production team. I still say they could tape once a month which would at least give it an old school long term feel with the booking by not being able to hotshot from week to week. Or tape every other week, the one hour of ECW on Sci-Fi and then another hour for an internet only show on ECW.com They didn't like the Manhattan Center crowd - so much that they changed the location of the December PPV. I personally felt it's very shortsighted, especially for Vince who always measured things by New York's crowd reaction. It also takes the fun away from 'WWE Superstar' appearances. For instance, think of how entertaining DX showing up on ECW would be if they were actually in an ECW setting? Think of how much fun HHH and HBK would have taunting a negative crowd. They could pretty much have the original concept of Monday Night Raw but apparently aren't interested. So run ECW only tapings in some small venues across the country - maybe push a monthly New York or Philadelphia show for internet streaming PPV since ECW will have limited PPV's. And oh yeah, remove all WWE creative influence from the project and just let Heyman and Lagana run the show.

You're not an indy valet by any chance? That pretty much says everything about the so called 'wrestling fans' that were at the show. I'm sure it wasn't 100%, probably not even 50%, but these ECW marks who think THEY are the show and not the wrestling, that's what kills me. London and Kendrick are as much ROH wrestlers and indy wet dreams as CM Punk. What's the big difference and why one over the other? And don't claim it's because they're 'WWE guys', because Kurt Angle has been eons more anti-ECW in his life than either and he's the greatest thing since sliced bread because he wears an ECW t-shirt now. By all reports, London and Kendrick had a good match. And they 'never got a chance'. So, the ECW marks (trying not to use 'mutants' here, despite the strong urge to) went with the full intention of NOT enjoying parts of the show? And to shit on the efforts of two people trying to do their jobs? I don't get it. If you/these ECW marks are such great, all-knowing professional wrestling fans, how come Justin Credible and Tommy Dreamer are given better receptions than far superior workers like London and Kendrick? Oh, and for the record, I don't enjoy DX and I'm not a 'super' smartmark. I just don't swallow the ECW Kool-Aid, with Heyman or without, like some people apparantly do. I'm sure if London and Kendrick were moved full-time to the ECW roster and didn't show up at the Hammerstein Ballroom billed as the 'WWE Tag Team Champions' against New York's own Full Blooded Italians they would have received a better reception based on their ROH history and workrate. From what I've read, the chants were nothing derogatory towards London or Kendrick but more along the lines of 'Smackdown Sucks' and 'F**k Smackdown'. Yeah, the Hammerstein Ballroom audience is a bit more smart to the business and bigger on workrate but they are also marks for anything ECW and go to the show wanting to cheer ECW and boo WWE - even though they know it's really all WWE now. I'll admit that I was shocked to hear that the crowd didn't give London and Kendrick a chance - an old ECW crowd likely would have responded differently - but I think it's safe to say it had more to do with them representing Smackdown and WWE rather than them as wrestlers. I wish they'd put this match (and other dark matches) on ecw.com.

It's not hard to think what would be going through HBK's head when he pictures a spot where he has to take a piledriver from Bret Hart's brother. Yes, because Owen really liked going around and intentionally breaking necks with botched piledrivers. Did he really now? Explain this to me in detail. I didn't say that Owen would have intentionally done anything. But that Micheals refused to work with him strongly suggests that he (Micheals) was worried that he might. Paranoia? Maybe. But if I were in his shoes I wouldn't work with anybody who had a rep for being tight with Bret Hart. I was being sarcastic... and yes, you did imply that Owen would have intentionally injured Shawn in the name of avenging Bret. Shawn Michaels didn't want to work with Owen because he didn't want to give Owen the rub. Owen upon his return as the "Black Heart" was getting over with the fans. DX started the whole 'nugget' thing with Owen, that last turd that won't flush down the toilet, etc. Shawn was supposed to drop the European Title to him and refused, pretty much forcing Owen right back into mid card because neither DX or Austin would work with him. I highly doubt it was because Shawn feared Owen would beat him up - even more so intentionally break his neck - but more likely he was just being the self serving prick that he was.

It's not hard to think what would be going through HBK's head when he pictures a spot where he has to take a piledriver from Bret Hart's brother. Yes, because Owen really liked going around and intentionally breaking necks with botched piledrivers.

I'm only saying this because I hate when people respond to something with this: WHY IS THIS IN THE WWE FOLDER? I don't really care. It's an interesting subject. I'm just surprised someone hasn't said it already

This could be a good way for them to see what segments work best with people on the net. Of course, you know there will be assholes voting to see Kelly's Expose.

Dave also made mention that Vince looks at TNA - a product that he feels caters towards internet fans - and recognizes their lack of growth in ratings, PPV buys, etc. This is why he feels that he has to WWE'ize ECW to make it profitible. I don't necessarily agree with this. I think the reason for TNA's lack of growth isn't due to that part of their product that caters towards to the internet fans but rather the part of their product that reeks of WWE-like booking and feels like an episode of WCW. I still think there is an opening for ECW to present an alternative product and simply do it better than TNA does with the right booking and workers. You can't necessarily say that Vince is wrong though, he does have a point, I just disagree with it.

Honestly, I wouldn't mind Flair winning the ECW belt if it meant him losing it to Mick Foley in the near future, leading to Sabu/Foley match at the December PPV. Once Edge won the WWE Championship last week they could have easily used Mick Foley or Ric Flair for Tuesday's ECW show since they were both already in Philadelphia and not used on Raw. Foley could have challenged Flair to a match in a hardcore environment and Heyman could have interjected and put RVD in there in an Extreme Rules Three Way Dance for the ECW title. They could have still did the angle with Heyman screwing RVD and counting his shoulders to the mat to lose the championship to either Flair or Foley. Foley winning the ECW Title in Philadelphia would have been accepted or Flair could have been the first one to hold the honor of being the WCW, WWF and ECW Champion rather than Big Show. They weren't limited to putting the strap on The Big Show just because of the RVD suspension. All it would have taken was a bit of creativity. I'm sure this Big Show thing could be saved if he's able to sustain the heat he had last week but I'm doubting that will happen outside of an ECW venue. The saving grace could be Heyman leading a stable of "Extreme Entertainers" consisting of Show, Test and Knox/Kelly against a Tommy Dreamer led original ECW guard. A different WWE guy can join the Extreme Entertainers week after week, say Sean Morely, William Regal, Matt Stryker or someone like Snitsky. They should play off of Heyman running ECW the way Vince McMahon wants it to be run and pissing off the ECW faithful. Granted, there probably aren't many ECW faithful watching anymore but it would at least be an intriguing way to play off of the WWE influence.

Maybe Sandman can interrupt the Candace/Kelly segment and cane both of them allowing Francine to finish off the segment. This would end the Kelly's Expose crap and set up a feud with Sandman and Knox. Kelly can still do her exhibitionist act but spare us from the bad weekly striptease. Oh, who am I kidding.

somewhere in Minneapolis Tommy Dreamer weeps...

So let's get this straight. They intentionally make their product differ from the old ECW and it's Heyman's fault that the product he created in the 90's has a passionate fan base that believe those letters represent something that WWE's version doesn't. They book a typical WWE house show for ECW's homecoming in Philadelphia, knowing full well the ECW faithful that paid $25-$35 a ticket would shit on it? And then because Paul Heyman can't convince them to accept the product or change their negative mood towards the show this means he's not all that important of a name to the project. Despite the fact that he created it? And there is someone from creative reporting to the McMahons that they are chanting 'this show sucks' to Heyman when he more than likely had little to do with what they were rebelling against? Likely a member of creative who never created one superstar, money generating angle or any crowd heat or pop. Then they wonder why the original ECW fans aren't coming out to the shows when the company completely knows that they aren't giving them an alternative product they want? I mean, look at the tv show they gave Philadelphia! This is a publicly traded company and it's run like a high school cafeteria table.

Actually they did make money. He just didn't manage that money very well. His strength is his mind for the wrestling business, not business itself.

Well, there haven't been any DQs or CORs since ECW restarted, so I think it's intended to make the main events appear to have more significance for the fans. It's only been two weeks since they've started with the whole 'Extreme Rules' bit, I'm sure we'll start seeing some DQ's and COR's on tv, they are happening at house shows. And Sabu matches aren't exactly main events.

I kind of agree with that... ECW was known for taking nobodies and turning them into somebodies. But the fans shit on Mike Knox before they even saw him wrestle. The crowd won't even give a chance to anybody new (besides Punk), yet the older stars like Dreamer just can't go like they use to. It's not like the old days anymore, where if Test had left WWE and went to ECW, the fans would have given him a chance. Now it' "Boo! A WWE guy!" right from the get go. My guess is that if Punk doesn't live up to the hype, I'll be hearing it's because WWE limited his moveset or something. I swear, sometimes I just watch the shows on their own without the OAO Smart Marks thread commentarys, and they are not as bad as you guys make them out to be. Then again, sometimes the MST3Kesq threads are what save a crappy show. Again however much of that is the WWE guys that they are putting in front of an ECW audience. Kurt Angle and Edge were accepted by the ECW audience. Angle would receive some boos when facing ECW alumni but that was to be expected. If you put Paul London, Brian Kendrick, Matt Hardy, Super Crazy, Jamie Noble, Psychosis or Chris Benoit in front of an ECW audience they likely wouldn't get shit on. They'd have some credibility with that audience that Test and Big Show don't.

It's not that people expected it to be like the old ECW. Everyone knew that there was going to be a Vince McMahon influence. And I certainly didn't expect the promotion to be centered around ECW names from the past. I wasn't looking for Justin Credible, Al Snow, Danny Doring, Little Guido or Balls Mahoney to headline an ECW PPV. But when the initial reports surfaced it was going to be Paul Heyman and Tommy Dreamer handling creative duties with Dreamer even working in talent relations somewhat. They would be bringing talent over from Smackdown and Raw. It was going to be their version of AAA baseball and that was fine. So I thought Heyman would want to use guys like Super Crazy, Paul London, Spanky, Jamie Noble or maybe revitalize the careers of people like Val Venis, Rob Conway, Dough Basham or Matt Hardy. Use some of the people he used in OVW like CM Punk, Maria and Brent Albright. The above seemed realistic. There were talks about a timeslot on USA, Saturdays at 1am. There were talks about it being an internet broadcast. It wasn't until they got prime time on Sci-Fi with all kind of pressure from Universal and Sci-Fi execs that the project took a turn and Vince became more hands on with it. So I don't think I was necessarily conned into thinking it would be good or be like the old ECW. I just believe that up until the television deal there was potential for it to at least be somewhat in the tradition of the old ECW. Then with the Sci-Fi deal it turned into a major tv project for the company and in came Vince, Kevin Dunn, Johnny Ace and the creative team to inject themselves into something that could have (and should have) been a smaller scale alternative to WWE.