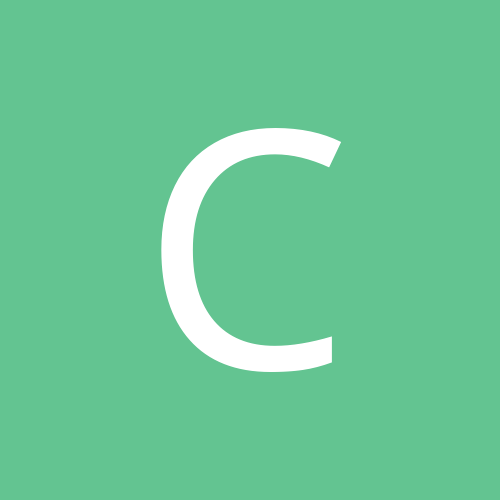 Content count

2048

Joined

Last visited
Everything posted by cbacon
Desmond hadn't gone back in time to meet Faraday at that point. Loving the time-travel aspect of the show

1100 Palestinians dead, about 300 of them children. The CBC reported children in Gaza being found starving beside their dead mothers. 14 dead Israelis. "First and foremost, those rocket attacks have to stop."

cbacon replied to Mik's topic in Music

In addition to Animal Collective, i'm looking forward to: Neko Case Antony and the Johnsons Matthew Good Patrick Wolf Sunset Rubdown Jimmy Eat World The Decemberists Metric, sorta And possibly new stuff from Radiohead, Sufjan (he's not going to finish the 50 States project at this pace), Arcade Fire, and I suppose some BSS members will bring something out

I know, I meant that in a more rhetorical sense since i'm fairly certain Dobbs is pretty gung-ho when it comes to state sanctioned murder.

Indeed, Israelis should not have to live in such conditions, nor should Palestinians have to live in their virtual prison where malnutrition, unemployment and post traumatic stress disorder are rampant. Historical context means everything in these situations. But with that aside, how would you propose the 'eradication' of Hamas? More bombings to add to the 400+ death toll?

1. Frightened Rabbit – The Midnight Organ Fight 2. Wolf Parade – At Mount Zoomer 3. M83 – Saturdays = Youth 4. Sigur Ros - Með suð í eyrum við spilum endalaus 5. Bon Iver – For Emma, Forever Ago 6. Brendan Canning – Something For All of Us 7. Kanye West – 808s & Heartbreak 8. Lil' Wayne- Tha Carter III 9. TV on the Radio – Dear Science 10. Thao with The Get Down Stay Down - We Brave Bee Stings And All 11. Jessica Lea Mayfield – With Blasphemy So Heartfelt 12. Okkervil River – The Stand Ins 13. Death Cab For Cutie – Narrow Stairs 14. Land of Talk – Some Are Lakes 15. Plants and Animals – Parc Avenue 16. Why? - Alopecia 17. Jenny Lewis – Acid Tongue 18. Candence Weapon – Afterparty Babies 19. CSS – Donkey 20. Cat Power - Jukebox

You guys picking up the S4 blu-ray version on Tuesday? Still unsure if it's worth the extra $30 or whatever. Verdict on the Season 3 blu-ray?

This year is pretty weak compared to last year. I might have trouble coming up with 20 albums that I really liked.

I think the election-style campaign we're about to see is pretty fucking stupid. If the coalition can remain focused and just last six weeks they'll take power in January. But it's going to be a bumpy ride. If the Governor General dissolves parliament after having been advised that an alternative government-in-waiting has the support of the House, whether it's three months after an election or three years afterwards, I think that's highly improper. Jean is already going to be burned in effigy for what she's done and rightly so. Don't think she wants to be crucified as well But get ready for every redneck retard in the country to act like they're accomplishing something by complaining real loud about the end of democracy and separatists and blah blah blah

You guys counting Bon Iver's album count as '07 or '08?

The Prime Minister is the member who commands the most support in the House of Commons. That's Stephane Dion now. I applaud the opposition parties and hope this coalition works. DID YOU KNOW: The government of Sweden is a coalition of centrist and right-wing parties that is led by the Moderate Party with 97 seats - even though the Social Democratic Party has the most seats in the riksdag (130 seats). Undemocratic, or normal coalition government?

A guy on the CBC forum was ranting about how his grandfather didn't die in World War II so that he could have his vote thrown away

I loved it when they sent John Baird to tell them the subsidy cut was off the table and the opposition said thanks but that's not what it's about.

You're taking a hindsight view. Using a basis of "If the U.S. would have never done this, then..." does not fix the present issue. I'm not disagreeing with the sentiment, just the "solution." I agree, which is why it is important to put these situations into proper context so we can come to a viable solution.

How is it US responsibility to support Israel while undermining democracies elsewhere? Where is the support for Palestinians? Uh, the fact that the Shah was in power and recieved support from the US was the problem. Same deal when they initially supported Saddam in Iraq and countless dictators in Latin America.

Islamic nations, no. Islamic terrorism is the result of US intervention in the Middle East, so to say "I'd leave the Islamists alone if they left us alone" is pretty ridiculous.

Basically the amount of seats in parliament would be in proportion to the popular vote. There are several types of PR, the type most recently endorsed in Ontario, was Mixed Member Proportional: In BC, there was referendum for the Single Transferable Vote system. It needed a super majority to pass and failed, but it is coming up for another referendum: There are also other variants and hybrids of PR. Ultimately, its a far more democratic voting system.

How the election would look if we had Proportional Representation: Con - 117 Lib - 80 NDP - 55 Bloc - 31 Green - 22 IND - 2

Pretty upset seeing Peggy Nash ousted. Volunteered at her constituency office in June. Classy woman. I think the Conservative winning in my riding was a fair trade off to see Wajid Khan given the boot. And I was almost worried for Ruby earlier in the night. That race was a lot closer than anticipated.

How does working in the Correctional System give you a better understanding of how the average citizen thinks? http://ww4.ps-sp.gc.ca/en/library/publicat...udes/index.html And it's all well and good that no one in prisons commit crimes inside the facilities and that they're "100% effective", but that does nothing to curb crimes outside. "It will never happen" is a weak argument and counter to social progress that undermines that kind of thinking. Practices like longer sentences have never been proven to reduce recidivism (jails breed more hardened criminals anyway). The motive here is revenge, a feeling that "justice" is satisfied in part by punishing the guilty. Respectfully, I disagree and think we would have better luck rehabilitating criminals if our justice system actually emphasized rehabilitation. I'm in favour of abolishing the prison system completely and finding alternate methods of rehabilitating criminals and helping them make restitution where that is possible, and while I accept that in many cases it isn't, and some criminals are in all probability beyond rehabilitation, they must still be treated humanely Not sure what video your referring to. But yeah, I can't imagine why he would want to defend himself from an invading army.

The question is whether Americans can trust Bush and his millionaire cabinet to defend the interests of the working families who are footing the bill. This is a government that believes every problem can be solved by giving money to rich people with no strings attached. And its only opposition is the Democrats, who are beholden to the same corporate interests. I want to know what taxpayers are getting for their $700B, other than bad debts and a roll of the dice. A truly democratic government would socialize the financial institutions themselves and not just their bad debts. In other words, I would be okay with investing public money to bail out the banks if the public would gain control over those institutions and their potential profits. I doubt that's what Bush has in mind.

And why do people who hold left wing viewpoints care about "the taxpayers" all of the sudden, when it supports the argument they're making...when normally they are all for spending tax dollars for social programs? And is it true that "cbacon" isn't even really Canadian? And why do I care? And who am I asking these questions to? What's with the hostility, guy? Anyways, taxpayers should have issues with initiatives that don't really address social problems. Prison is not an effective deterrent to crime, nor does it attempt to rehabilitate the criminal. In fact the psychological effects it entails are dangerous. So I see this as wasteful tax dollars being spent which could be better spent on addressing economic and social issues such as inequality and poverty. Gangs, for example, are an avenue kids in lower classes tend to join, so I think programs that address this issue are the way to go. The idea of a 14-year old going to prison for life with other adults is a tad extreme. But this is coming from a Prime Minister that has sat back while Omar Khadr has been tortured in Guantanamo since he was 15.