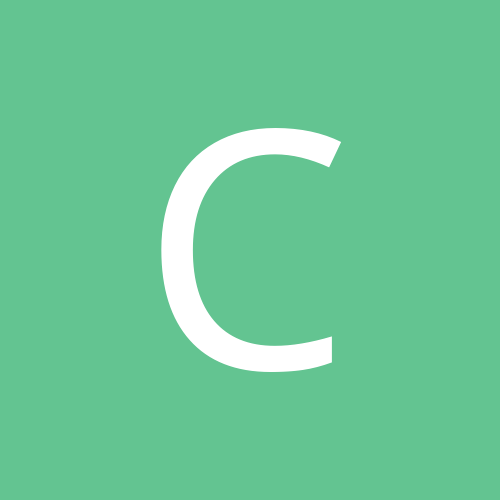 Content count

2048

Joined

Last visited
Everything posted by cbacon
I'm doing a similar essay on wrestling from a semiotics perspective in relation to popular culture. Once I have my rough edit complete, i'll post it. Some of the stuff covered in my proposal included: •The 80's Boom: Wrestling goes mainstream, Hulk-A-Mania, WrestleMania, Rock'N'Wrestling, Celebrities •The 90's Boom: The Monday Night Wars, nWo, ECW, The Attitude Era •Crossover Stars: The Rock in Hollywood , Mike Tyson, The David Arquette fiasco •Wrestling Today: The current state of Wrestling, The Internet, Smarks vs. Marks, Puroresu, TNA

cbacon replied to Insane Bump Machine's topic in Video Games

Damn I need to pick this up. I need a new PS2 first though. How much do used ones usually go for (Canadian)?

DVD.....Bret wants to see it. Concerns over how the money would be split? Hmmm

Stupid question. Would he wrestle Hogan in TNA? Geez.

Understandable Bret thinks that he might be able to handle a speech emotionally, then again March 14 is still long away. As for the different audience not taking to him, all he has to do is watch RAW X

And the big WrestleMania question.....after the break....you can bet on wrestling now?

That doesn't surprise me too much. I bet he LOVES King Crimson, too. My dad is also an ex-hippy prog weirdo in his autumn years. Yup. My Dad listen's to a wide array of music. He's used my computer to burn hundreds upon of cd's he can't get a hold of

The worst is the editing with Dumb and Dumber on TBS. They cut out Jeff Daniels line "We called it a bull-shits" before he starts laughing hysterically. Instead we get: Daniels: We're gonna specialize in dog breeding. Holly: Oh, any unsual breeds? Daniels: Well we once sucessfully bred a Bulldog and a Shitzu *cue hysterical laughing WITHOUT the "bull-shits" line*

Any other song suggestions? My Dad told me to check them out awhile back

If it's for the WWE title and Bret Hart is somehow envolved, not in the actual match, but shaking the hands of both men after the match, then it's definetly worth it

Can Randy Orton really be a viable World Title contender for WrestleMania come March? Methinks no.

Guy's like Funaki and Ultimo should feud with them, as to avoid hoss squashes

Paul Heyman presents: No Way Out Gotta nice ring to it

How sweet it is. Anyone else get their tickets? Pretty generic looking.

I think seeing Bret in a WWE ring again, standing ovation and all would be surreal. Get goosebumps thinking about it....

The thing is, Benoit hasn't been made to look weak as of late. Benoit has the momentum coming over the obstacle of the big man, thus is more credible for taking on another big man in Brock Lesnar.

What are the odds of Benoit going over? 5%? 10%? Either way, everytime Benoit slaps on a submission, i'm gonna be at the edge of my seat

From WWE.com ZACH GOWEN DEFEATED MATT HARDY With his signature Shooting Star Press, Zach Gowen scored his first singles victory as a contracted WWE Superstar. Za? Hiring on air personalities with no wrestling knowledge is one thing, but their internet team can't distinguish certain moves? And Vince McMachon's profile is on the Smackdown! page for some reason . Hmmmm

Wow, the guy's at the LAW are tearing the show up. They said there was no crowd heat for Lesnar/Taker and the booking was bizarre. Although I didn't see the show, the booking seemed reasonable, except for Gowen going over.

It was Leilani Kai, but they never played up the 'evil foreigner' angle for the match. It was more of a last minute 'new star vs. legend' match. Well, legend in the sense that Leilani was at WrestleMania I

Since we're playing the punctuation game, D-I-S-A-S-T-E-R

Who are the Japanese Mafia exactly? Have they worked in any North American feds before?

Awesome. This calms my worries of A-Train winning tonight. Benoit will get the gold. I can feel it. One day.....yes......one day......

http://www.dvdaficionado.com/dvds.html?cat...at=1&id=c_bacon

I guess it was a cop out ending without making Backlund look weak by saying "I Quit". The kayfabe explanation would be that senile old Piper mis-heard Backlaunds "Blaragha"