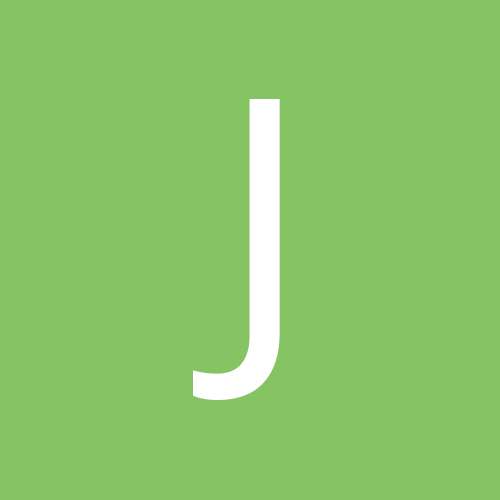 Content count

1409

Joined

Last visited
Everything posted by jester
I swear by this one. And he never notices how odd his anything special. Everyone else does, but they don't actually come out and say it.

I'd go further than that: sometimes it's ESSENTIAL to have stereotypical characters, particular for humour and satire. I think the problem here is that WWE can't create anything beyond stereotypical characters. They don't give them any kind of depth, and it sounds like they don't allow the wrestlers portraying them to do it either. If they're going to create a new character who is gay, for example, every person on this board already knows exactly what that character will be like. And in the case of Mama, we also look at the source here. Who is more qualified to write witty satire about stereotypical black women: Dave Chapelle, or the pudgy white lower-middle age crew that's doing the writing for WWE?

I think they can go too far with the "just play yourself, only exagerrated" thing though. For a time Undertaker was playing the "angry veteran who takes offense at newer guys doing anything." The last thing the WWE should be doing is encouraging that sort of thing. Or how about HHH's "guy who has married into the family using his influence for personal gain at the cost of everyone else"?

I don't like the idea of JR being back either, but they're going to force somebody to go into orgasm over the fact that Austin is BACK! (until somebody in the office pisses him off five minutes later), and that OMFG Austin DRANK SOME BEER (I expect a "holy shit" chant) and stunnered Bradshaw. If they're going to have someone drool all over themselves over Austin's BS then it might as well be JR as opposed to Styles.

You've highlighted another problem they have--using the right wrestlers for the right things. If a wrestler can't cut comedy promos, they make him do them anyway, then depush him for not delivering. If a wrestler does spot-fests bests, they make them do punch-kick matches. If WWE ran a hospital, the cafeteria lady would be doing heart transplants while the doctors work reception.

This is the best idea ever. Edge has won the King of the Ring, so his reasoning is that he's shown he can win multiple matches on a single show (they'll gloss over that he only won two in one night, not the traditional three) and wants in the title match. Then he wins both matches and everyone fucking hates him in the arenas afterward. Whoa. That might actually get HHH real face sympathy. He'll never allow it to happen, but it's a cool angle, and it would rebuild some of the stuff they've destroyed earlier this year. But no, Edge has to wrestle Cactus Jackoff.

I would almost like to see HHH on ONS2 just for the crowd reaction.

The masterplan: 1. HHH talks shits about ECW and what a loser promotion it was. 2. Along comes RVD to... mention what an awesome guy HHH is. 3. HHH wrestles a match that doesn't suit RVD's style and totally exposes him. 4. HHH beats RVD at ONS2, to prove he was right about everything. Have I missed anything?

Cena pretty much has to eat the shit he's given and pretend he likes it. Triple H could change things at any time he likes. He doesn't. HHHATE LIVES!

BOOOOOOOOOOOOOOOOO "Somewhere HHH is watching this, and he's got a big smile on his face." -Lawler

"Big Slow" sign in the crowd.

Shawn selling for the boss' pudgy son on NBC. Mr. Micheals? There's a Mr. Karma at the door to see you.

Phhhhhh.... Heroes of Wrestling anyone? Hmm, Jake Roberts showing up to WM22 plastered would be icing on the cake of crap.

Yay, the Flannel Billboard, Mick Foley!

Ah, King Kong Bundy. The first heel I ever rooted for. 'Cause he was beating up Hogan.

Was that a "Eugene sucks" chant?

AND THE CROWD IS GOING INSANELY WILD... ...on Rollergirls on the other channel. Over on Raw, the crowd looks surprised to see themselves at a wrestling event.

Big Time by Peter Gabriel is the WM22 theme song? Staying current, I see?

I agree. And wow, has he ever turned into one fat, pudgy bastard.

I heard somewhere that Flair also did not save the money he earned over the years, and needs to work. So that means he will be around until the day he dies.

And HHH reluctantly stepped in to bury his opponent. See, he didn't want to, but orders are orders, and he's a true professional.

"Hunter? Shawn, isn't this the little snot nose you and Nash used to make carry your luggage?"

Yeah, and what made it even worse was the fact that Orton CHALLENGED THE UNDERTAKER to begin with. If you shit yourself when you hear his entrance music, why would you go and seek him out for a match? HHH and Taker cover the spectrum of bad heel/face dynamics. HHH doesn't give a face any leeway against him. UT doesn't let heels get any leeway against him.

He doesn't stop there. He goes on to say how useless his opponent is....and doesn't allow the opponent to prove him wrong.