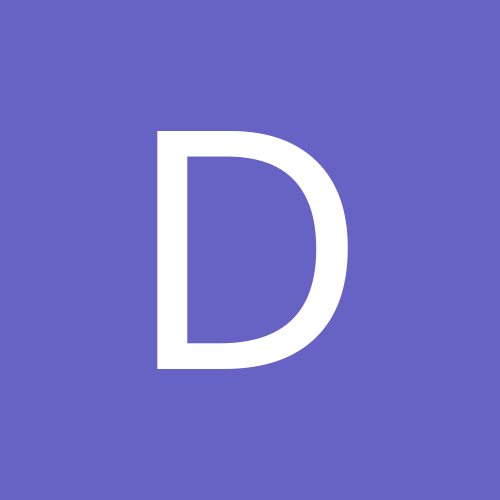 Content count

690

Joined

Last visited
Everything posted by Dr. Zoidberg
Dr. Zoidberg replied to Matt Young's topic in Video Games

It depends on what you like, really. If you want WWII action with hardly any scopes but still fun, get WaW. If you want new weapons and newer locations, get CoD 4. Both are solid games, though. It's really hard to decide which one is better.

I'm just gonna say right now, I don't give a shit if you hate my next pick. They're my second favorite band of all time, and...yeah. If you don't like it, well, then, no-one cares. The Libertines

I was debating between Vito and LaMotta, and immediately regretted my decision after posting. You had the EXACT picture I was gonna use, too. Good show.

Dan Dority Second best character in Deadwood. Besides Swearangen.

Dr. Zoidberg replied to Man Who Sold The World's topic in General Chat

Stupid douche bag Hollister/Abercrombie kids who, two days before the final project is due, and after ALLLLL the other stuff is done, call you up and say "Oh, bro, I forgot to do it. Actually, I don't have the guidelines. I've been busy with shit. When's it due?" Oh, and the project is a "pass or fail" thing for all the people in it. Ok, Chaaaad, this class might not be important to you and your parents have enough money to buy you out of hell and support you till you're 35, but...yeah. Not the case for me, you cunt. Fuck him. I'm presenting my shit, and if he doesn't have his portion done, I'm narc'n the shit out of him. Fuck him and his stupid face.

OH SHIT! I completely forgot there was a new thread! Jake "The Bronx Bull" LaMotta AND Jimmy "The Gent" Conway I'm snatching up all the DeNiro I can get. I'm pissed I missed out on Travis Bickle.

Holllllllllllly shit, I lucked out. The Rolling Stones Owned, bitches.

Dr. Zoidberg replied to Burning Pirate Ship Sex's topic in Draft Faggotry

Couldn't figure out which picture to use, so fuck it. I'll use both. India

Hey HEY! It's not your fault, man.

That Saved by the Bell reference reminded me: Does anyone remember the episode where Striptease girl gets addicted to speed or something so she can study for finals AND do...some...other thing that only seems relevant in high school? Ever since I saw that episode, I've hated the show. Yeah, and Pier Pressure is the best weed related show ever.

I thought the episode was horribly unfunny. I laughed at, maybe, two things (the laundry list of drinks in Michael's concoction and the black Princess Unicorn bit), and watched in sheer boredom for the rest of the time. Phyllis' maliciousness just made me dislike her, Meredith continues to be my least favorite character, and the Jim/Pam "I knew it/No you didn't/It's Christmas/Ok. You knew it" thing was just overly cute. It's like the writers think the average viewer DOESN'T think JAM are cute, so they're saying "HEY! LOOK!! AWWWW!!! AWWWWWWW!! HOW CUTE!!! CUUUUUUTE!!" The show has gone WAAAAAAAY downhill since the writers strike, in my opinion. Does anyone know (Bob, I'm assuming you do) if the show got new writers, or is it the same troupe? 'Twas a HOOKAH, my friend.

Gamestop. Um....Gamestop. and the Subways around where I live.

I'm going to continue my It's Always Sunny In Philadelphia run. Mac

Ah, see, I didn't see last week's show. Hm. Ah well.

Is it odd to anyone else that a Big Show/Undertaker Cage Match was the dark match?

Professor FRINK, Professor Frink, he'll make you LAUGH, he'll make you think, then he'll run around and do that thing with that person...GLOIVEN!

...am I the only one that thinks that Harley Quinn pic is hot?

Really? No-one gets it? It's a reverse draft. You're drafting shit that you don't want, thusly giving it to the person after you. Say I don't want "Retards" on my island. I draft "retards," then the person after me has retards on their island now. It's hard to explain, but easy to understand once you understand it.