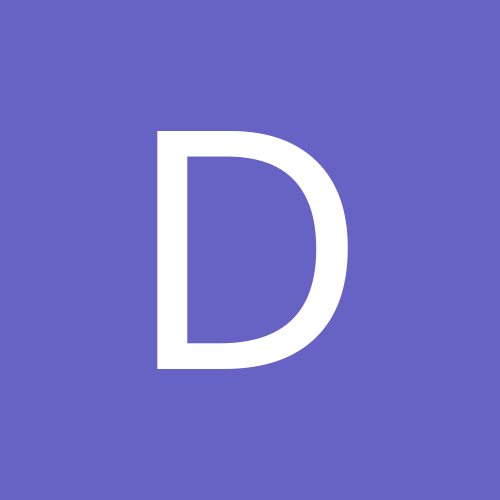 Content count

690

Joined

Last visited
Everything posted by Dr. Zoidberg
Dammit...I'm leaving early tomorrow and won't be around a computer all weekend. Can I make my picks now? Cos judging by Repo's previous picks, he won't be picking my two.

Fuckin' Norwegians. Anyway. Fuck it. I'm game. Republic of Ireland

Ouch. I'm sorry. I felt that you had to know.

It was actually your avatar that made me pick him. Entirely your fault, bro. ENTIRELY.

Quick Question: Are real characters allowed? Like Joaquin Phoenix as Johnny Cash?

Dr. Zoidberg replied to Conspiracy_Victim's topic in Video Games

So, its Halo on the PS3? Oddly enough, that was exactly how I described Res 1 to my wife. I just picked up FIFA '09, and it's incredible. There. That's HELLLLLLLA my contribution.

My parents pretty much didn't care if I watched it, either. My mom thought it was "cute" and my dad was into Stacy Keibler, so it all worked out. On another note, I ordered that November to Remember where Steve Corino beat Justin Credible, The Sandman and Jerry Lynn in that Double Jeopardy match for the World Title, and my mom and Dad were REALLY into it. They really liked Nova vs. Chris Chetti and F.B.I. vs. Unholy Alliance. Which was awesome, by the way.

This shit happening?! OMG!~! I'M GOING INTO OAOAST WITHDRAWALS!!!!!!!!

BSM has already picked Snidely Whiplash, by the way.

It's definitely an acquired taste, that's for sure. To be honest, it took me awhile to get into it.

Christ. I'm disqualified, aren't I? If not, here are my picks: Mickey O'Neil from Snatch AND Bill The Butcher

I realize i'm well late to the dance here, but if I could just be squeezed in on this, that would be awesome. I even got my first pick, and maybe I can be put somewhere in the middle of the draft so I don't step on any toes and get two picks right off the bat? Maybe? Please?

Dr. Zoidberg replied to YourKock'sReallyGreat's topic in Video Games

GameCrazy (the Hollywood video affiliated game store) has a buy 2 used games, get 1 free. I picked up NHL 08, Call of Duty 3, and GTA IV all for the price of what Left 4 Dead is being listed as. Although, in hindsight, I'm kinda regretting not getting The Godfather: Black Hand Edition. Pretty stoked, cos this leaves me with some extra cash to pick up Fifa 09 at Christmas.

I need to write my promo. It's gonna be hellllllllllllllllllllllllllllllllllllllllllllla late

If there's enough time to make one, I would greatly appreciate a match graphic. OAOAST INTERCONTINENTAL CHAMPIONSHIP TRIPLE THREAT Jereme Grey © vs. Colin Maguire, Jr. vs. Austin "Ragdoll" Baker *Promo announcing this match coming soon*

Oh...you better believe that is a piece of gold in an otherwise shit filled room. Shit's inTEEEENSE. I beat it, and it's EPIC!~! EPPPPPIIIIIIIICCCCCCCC!!!!

Dr. Zoidberg replied to Youth N Asia's topic in Music

GROUP A "Ring Of Fire" by Johnny Cash vs Respect" by Aretha Franklin "Cupid" by Sam Cooke vs "Sunshine Of Your Love" by Cream "The House Of The Rising Sun" by the Animals vs "She Loves You" by The Beatles "I Heard it Through the Grapevine" by Marvin Gaye vs "Good Vibrations" by Beach Boys GROUP B "Eight Days A Week" by The Beatles vs "Hey Jude" by The Beatles "You Really Got Me" by The Kinks vs "Fortunate Son" by Creedence Clearwater Revival "A Day in the Life" by The Beatles vs "Stand By Me" by Ben E. King "Daydream Believer" by The Monkees vs "Brown Eyed Girl" by Van Morrison GROUP C "Space Oddity" by David Bowie vs "Can't Help Falling In Love" by Elvis Presley - VERY DIFFICULT PICK "Street Fighting Man" by The Rolling Stones vs "My Generation" by The Who "Purple Haze" by The Jimi Hendrix Expierence vs "The Weight" by The Band "Heroin" by The Velvete Underground vs "God Only Knows" by The Beach Boys GROUP D "Venus in Furs" by The Velvet Underground vs "Tears of a Clown" by Smokey Robinson & the Miracles "Green Onions" by Booker T. and the MGs vs "Like a Rolling Stone" by Bob Dylan "Gimme Shelter" by Rolling Stones vs "Papa's Got a Brand New Bag" by James Brown "Norwegian Wood" by Beatles vs "What a Wonderful World" by Louis Armstrong

So...it's pretty much Dolemite and The Human Tornado? Rockin. I love both.

I'll join in on the Mohinder from Heroes hate. Ever since the start of this season, his whole attitude has somehow become MORE annoying. Also from Heroes...Micah. The little kid that can talk to computers and shit. That little shit made me turn the channel, and EVERY time he used his power, whoever he was with was just SOOOOO dumbfounded by it and in disbelief. And Meredith from The Office. She didn't bug me before, but now she bugs me every time I see her.

I am mucho mucho apologetico, senor. It was my birthday over the weekend and I've just been so busy with my NEW!! ...With such outstanding hits as... And! When's the PPV? Cos I WANT a match graphic.