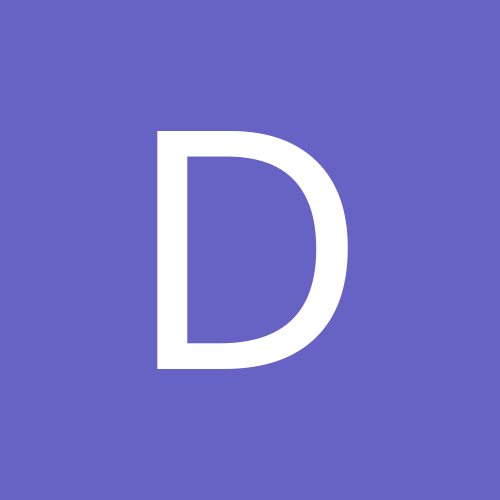 Content count

690

Joined

Last visited
Everything posted by Dr. Zoidberg
Dr. Zoidberg replied to Youth N Asia's topic in Music

GROUP A "Build me up Buttercup" by The Foundations vs "Ring Of Fire" by Johnny Cash "8 Miles High" by the Byrds vs Respect" by Aretha Franklin "Hang On Sloopy" by The McCoys vs "Cupid" by Sam Cooke "Sunshine Of Your Love" by Cream vs "She's Not There" by The Zombies "The House Of The Rising Sun" by the Animals vs "Sounds of Silence" by Simon and Garfunkle "Bonnie and Clyde" by Serge Gainsbourg & Brigitte Bardot vs "She Loves You" by The Beatles "I Heard it Through the Grapevine" by Marvin Gaye vs "Mr. Tambourine Man" by Bob Dylan "Good Vibrations" by Beach Boys vs "Folsom Prison Blues" by Johnny Cash GROUP B "Eight Days A Week" by The Beatles vs "Dance to the Music" by Sly & the Family Stone "My Way" by Frank Sinatra vs "Hey Jude" by The Beatles "My Girl" by The Temptations vs "You Really Got Me" by The Kinks "Dazed and Confused" by Led Zeppelin vs "Fortunate Son" by Creedence Clearwater Revival "Just Dropped In (To See What Condition My Condition Was In" by The First Edition vs "A Day in the Life" by The Beatles "Stand By Me" by Ben E. King vs "Visions of Johanna" by Bob Dylan "Daydream Believer" by The Monkees vs "Jumpin Jack Flash" by The Rolling Stones "Brown Eyed Girl" by Van Morrison vs "A Change Is Gonna Come" by Sam Cooke GROUP C "Space Oddity" by David Bowie vs "Oh, Pretty Woman" by Roy Orbison "Can't Help Falling In Love" by Elvis Presley vs "Only The Lonely" by Roy Orbison "Then He Kissed Me" by The Crystals vs "Street Fighting Man" by The Rolling Stones "Crimson and Clover" by Tommy James and the Shondells vs "My Generation" by The Who "Gloria" by Them vs "Purple Haze" by The Jimi Hendriz Expierence "The Weight" by The Band vs "Bad Moon Rising" by Creedence Clearwater Revival "Time of The Season" by The Zombies vs "Heroin" by The Velvete Underground "God Only Knows" by The Beach Boys vs "Reach Out, I'll Be There" by The Four Tops GROUP D "Venus in Furs" by The Velvet Underground vs "Catch The Wind" by Donovan "I Want You Back" by the Jackson 5 vs "Tears of a Clown" by Smokey Robinson & the Miracles "Green Onions" by Booker T. and the MGs vs "Turn, Turn, Turn" by The Birds "Like a Rolling Stone" by Bob Dylan vs "(Sittin' On) The Dock of the Bay" by Otis Redding "21st Century Schizoid Man" by King Crimson vs "Gimme Shelter" by Rolling Stones "Papa's Got a Brand New Bag" by James Brown vs "Break on Through" by The Doors "Norwegian Wood" by Beatles vs "Scarborough Fair" by Simon & Garfunkel "What a Wonderful World" by Louis Armstrong vs "Come See About Me" by The Supremes

Dr. Zoidberg replied to Giuseppe Zangara's topic in Music

Same. And it's the cover of The Slider, because that IS the better album.

Ragdoll prizomo, fooooooooooooools

Dr. Zoidberg replied to Giuseppe Zangara's topic in Music

Rey Mysterio and Evan Bourne did a pretty good job of it against Kane a couple weeks ago. It would work great for them if they became a regular team. I gotta admit: I marked out when I saw them do that. I'm thinking that once Bourne gets back, he and Rey form a team and adopt Total Elimination as their finisher. Amazing. And on the topic of attire changes: Evan Bourne needs to lose the arm bands, and the tights need some retooling. It just screams "Indie wrestler."

OAOAST Intercontinental Championship CAGE MATCH Jereme Grey © vs. Colin Maguire, Jr. From OAOAST.com

HOLLA!! Co-Main Event!! More feedback when I get back from SF, but off the top of my head: 1. Heartland Halloween Hootenanny was A+ stellar. 2. Excellent Zack/Moneymaker promo. 3. Malaysia/Mr. Dick vs. JR-D/KID was HEEEELLLLLLLSA the rule!! More detailed versions of ALL matches when I get back.

All I ever had was an offbrand DX shirt and Kurt Angle "I'll Make You Tap Out" I was stoked on both.

My match is gonna be a liiiiiiiiiitttttllllllle bit late. Like, sayyyy, tomorrow night. Is there a chance the show will take place on Saturday? A LATE OAOAST SHOW?! WHAAAAAAAAAT?!!

Dr. Zoidberg replied to Corey_Lazarus's topic in Music

OAOAST Intercontinental Championship Jereme Grey © vs. ??????

I edited Ragdoll's stats in with J-Grey and Josie. HOLLA!!

Name: Curtis Black Nicknames: "Cash Money" Age: 20 Height: 5'10 Weight: 198 Hometown: Compton, CA Alignment: Face Stable/Associates/Managers: Affirmative Action Trademark gestures/Catchphrases: "WestSide" hand sign, yells "COMP!", and the fans reply "TON!", or will just yell "COMPTON!" Entrance Entrance music: "Real Mothaphuckkin G's" by Eazy-E Entrance description: Walks out like a G, son. That's REAAAAL! Entrance Attire: Any LA sports team jersey underneath a bulletproof vest. Ring Attire: Shirtless with either LA Lakers or LA Clippers ball shorts. Kneepads, too. Oh, and KOBE! Wrestling Style: Flashy high-flier with a splash of brawler Moveset Finishing Move(s): C.R.E.A.M. (Championships Rule Everything Around Me) - John Morrison's "Moonlight Drive" Secondary Finishers: Suprakick - ...superkick. Trademark Moves/Spots: Anything death-defying. If he's allowed to climb the set and jump off, he will. Worlds Most Dangerous Moonsault - You know Christopher Daniels "Best Moonsault Ever"? It's that. Other moves: I'm just gonna say it, he's the black, gangsta ass Jeff Hardy. There ya go. Rare moves: Worlds Most Dangerous Moonsault 2 - The Worlds Most Dangerous Moonsault off of something ridiculously stupid, like the set, a ladder, the arena...anything. Only used if applicable (a big set, etc.) Other Nothing important Background: Later.

You can use "Cash Money" Curtis Black, if you'd like. I'm working on his stats right now.

It's actually about Tony Wilson. And once the Joy Division section ends, I see no point to watching the rest. I couldn't give two shits about Happy Mondays. The line that God says was great, though. "You should have signed The Smiths."

Dr. Zoidberg replied to Star Ocean 3's topic in Sports

In San Jose, the most loved is definitely the Sharks. Last season was when I REALLY started to notice it. Second would be...I guess, the SF Giants.

I'm pretty sure there was a casket match. I think involving Axel.

For awhile there, I only watch Dub-C-Dub. I even liked it in 2000 and shit. DDP!~

I know, I'm getting ridiculous with the characters. ------------------ Name: Giles Quincy Buckingham Nicknames: GQ Age: 32 Height: 5'11 Weight: 245 Hometown: London, England Alignment: Cocky Heel Stable/Associates/Managers: The IRA, Ellie Endicott, Nigel Trademark gestures/Catchphrases: Nothing. Entrance Entrance music: "Ready Steady Go" by Paul Oakenfold Entrance description: Walks out, takes off his jacket, and hands it to Nigel. If it's a PPV, he'll walk out amidst Red and White pyro "raining" down. Entrance Attire: Red track suit top zipped all the way up. He usually takes this off once he enters. Ring Attire: Red singlet shorts with gold "GQ" on the front. White kneepads, Red kickpads, and black boots. Wrestling Style: Technical brawler Moveset Finishing Move(s): 1. Full Monty Slam (F-5 to Rock Bottom) 2. Buckingham Bomb (Sit-out last ride) Secondary Finishers: None Trademark Moves/Spots: STROOOOOOOONG clothesline Other moves: Basic issue technical shit. Not too hard to figure this one out, fellas. Rare moves: London's Burning (Shooting Star Press) Other Titles/accomplishments (Lethal Rumble/Battlebowl/MITB/etc.) (example below) None Background: Nope. --------------------------------- ------------------------- Name: Nigel Percy Smythe Nicknames: Nigel Age: 57 Height: 5'8 Weight: 235 Hometown: Stratford-upon-avon, England Alignment: (face/heel/tweener) Heel Stable/Associates/Managers: GQ Buckingham and Ellie Endicott Trademark gestures/Catchphrases: "As you wish, sir." Entrance Attire: Butler? Ring Attire: Butler. Wrestling Style: Butler. Moveset Butler Background: He's GQ Buckingham's loyal family butler. No matter how horribly he's treated, he'll always be loyal to GQ and Ellie.

....I honestly can't tell if that's a dude or a chick. ...ANYWAY!! Josie does something! WHOO!!~

As a good starter, you should get Substance 1977-1980. It's a collection of their singles and the like, and it's just a good starting place for some one getting into JD. It has the classics like Love Will Tear Us Apart, Atmosphere, Digital, Transmission, She's Lost Control, and the kinda lesser known (but still awesome) Warsaw. Bands to explore next are obviously New Order, and possibly even early Nick Cave and the Bad Seeds (or The Birthday Party, your choice. I've never actually heard anything by TBP, but I hear it's pretty good), starting with "From Her To Eternity" all the way to "Let Love In."

Dr. Zoidberg replied to Cheech Tremendous's topic in Music

Nigga please... If they were going to pick any Jay Z songs, they should have "Can I Live" or "Dead Presidents". As for Biggie any song off "Ready to Die" is better then the majority of "Life after Death" I don't get why you guys would rank "Hypnotize" over "Juicy", even though "Juicy" was one of the weakest tracks on "Ready to Die". And "Going Back to Cali" is a balant rip off from the LL track so that shouldn't be there regardless. The best Biggie tracks, in my opinion are "Machine Gun Funk", "The What" feat. Method Man, and "Unbelievable". Shit, I forgot about Dead Presidents.

I can throw in an IC title match ...that DOESN'T involve CMJ! Oh HO!! WHAAAAAAAAAAT?!?!

Dr. Zoidberg replied to Red Hot Thumbtack In The Eye's topic in Music

I have a random as hell question: Has anyone here ever heard of the drummer Marco Pitruzella? I think he's in Brain Drill or something like that.

Dr. Zoidberg replied to CuddlyKnife's topic in Music

At first I thought this was a thread about my friends old ass metal band.