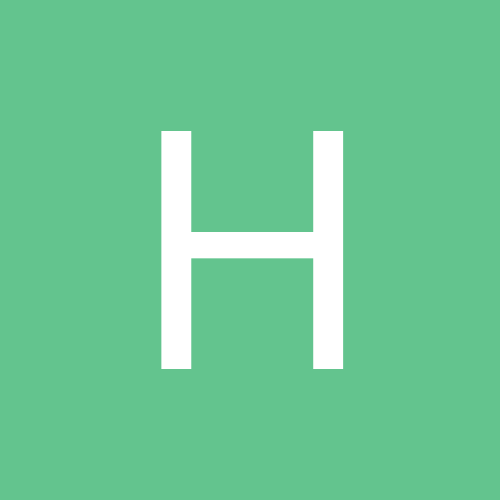 Content count

1639

Joined

Last visited
Everything posted by Henry Spencer
Has anyone seen Christmas On Mars yet? My copy just recently came in the mail, but I've yet to watch.

Henry Spencer replied to Copper Feel's topic in Music

I probably like Help! the most, but I haven't listened to an entire Beatles album in a long time.

The new Antony & The Johnsons album, The Crying Light. I've always been a fan of his work, so I was eager to hear this. My god, it's so maudlin. I don't think that even my more-intense-than-usual-this-year seasonal depression can get me through it.

Yeah, I also think that Regulate's more storytelling oriented lyrical approach lends it a bit of dramatic heft that makes it feel more definitive. Really, though, I just think that Ain't No Fun was a career high for every single person involved.

Yeah, but then Morrissey might have been killed, which would have been a bigger loss to the world at large. I'm glad he was able to be so selfless as to sacrifice his own mother so that Moz could live.

Clouds Taste Metallic is one of the best pop albums of the last twenty years. I feel confident in saying so.

I'm now listening to the new Animal Collective for a second time. I like this band and have enjoyed to varying degrees everything they've released. This one's no exception, but it basically feels like the third part of the Feels/Strawberry Jam trilogy. Kind of a holding pattern. I guess it's poppier than either of those albums, it's debatable whether that's a good thing or not. I'll give it a few more listens before I decide to toss it on the scrap heap of Animal Collective albums I never listen to with Strawberry Jam.

True story: Morrissey is coming back to Kansas City on the two year anniversary of the murder of my roommate's mother. The roommate with the "Viva Moz" tattoo on his wrist. Besides the fact that a grown man will be openly sobbing all over me, I'm looking forward to seeing him again.

I will boldly claim that Ain't No Fun (If The Homies Can't Have None) is the peak of both Nate Dogg's and Warren G's respective recording careers. Regulate is good too, of course.

Moz's new album leaked yesterday. I'm on my third listen. It rocks a lot harder than anything he's done in a long time. If anything, it reminds me of Kill Uncle mixed with one of the two late nineties weird ones that nobody listens to anymore.

I wish they'd done a few more albums that sounded more like In A Priest Driven Ambulance. I like the way that album is skewed just enough towards listenability that it avoids being annoying and becomes awesome and transcendent. Thin line.

My favorites are They Punctured My Yolk and The Gash. Both have the very cool quality of being dense and airy at the same time.

The new Moz album leaks. I spent about five minutes decided whether or not I felt ethical about downloading it months before the release date. My conscience hardly put up a fight.

I agree. Asian Triads? Genius.

I'm going to listen to my first two 2009 albums tonight. Animal Collective and Marianne Faithfull. I might even make popcorn.

HORSE The Band are just awful.

I quite like Israelites by Desmond Dekkar. Bonus points to Drugstore Cowboy for introducing me to this song, in addition to being a great movie.

Henry Spencer replied to Gary Floyd's topic in Music

Five albums I've listened to in the past week, in no order: 1. Denali - The Instinct 2. Pelican - The Fire in Our Throats will Beckon the Thaw 3. These Arms Are Snakes - Easter 4. Al Green - Call Me 5. Low - The Curtain Hits The Cast

Henry Spencer replied to a topic in Music

I think you did, otherwise you wouldn't have made this thread.

Henry Spencer replied to PUT THAT DICK IN MY MOUTH!'s topic in Music

Because it's actually bad.

Henry Spencer replied to Youth N Asia's topic in Music

GROUP A "Respect" by Aretha Franklin vs "I Heard it Through the Grapevine" by Marvin Gaye GROUP B "Fortunate Son" by Creedence Clearwater Revival vs "A Day in the Life" by The Beatles GROUP C "My Generation" by The Who vs "God Only Knows" by The Beach Boys GROUP D "Like a Rolling Stone" by Bob Dylan vs "Gimme Shelter" by Rolling Stones

Henry Spencer replied to a topic in Music

Quick n' dirty list I reserve the right to change: 1. Why? - Alopecia 2. Nick Cave & the Bad Seeds - Dig, Lazarus, Dig!!! 3. TV On The Radio - Dear Science 4. Spiritualized - Songs in A&E 5. Sigur Ros - Mea Sua i Eyrum Via Spilum Endalaust Honorable mentions to Weezy, Nachtmystium, Torche, Earth, Portishead, and The Bug. Most disappointing 1. Bauhaus - Go Away White 2. Silver Jews - Lookout Mountain, Lookout Sea 3. The Dirtbombs - We Have You Surrounded (I'm coming around on this one slowly, though)

Henry Spencer replied to Youth N Asia's topic in Music

Eight was probably a bit of an overstatement, as off the top of my head I can come up with four: "Someday Never Comes" "Lodi" "I Put A Spell On You" "Bad Moon Rising" There are probably one or two more out there. I actually like Creedence quite a bit. I'm really only familiar with the singles, but I still think that Fortunate Son is hands better than most of what they did. What's a good album to start with? I'd rather avoid their endlessly tedious rendition of I Heard It Through The Grapevine.

Both good, but I think you're probably best off doing what you said, and starting with either Let Love In or Henry's Dream.