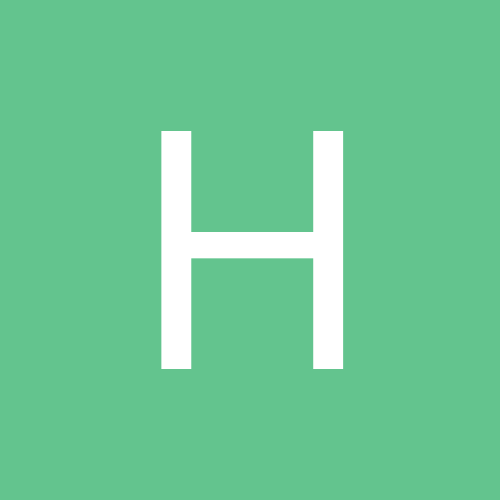 Content count

1639

Joined

Last visited
Everything posted by Henry Spencer
1. Edwin 2. Tzar 3. Milky Honorable mention: VX

Oh Edwin. Download, or otherwise hear, the following songs: Fatalist Palmistry These Few Presidents Simeon's Dilemma then hang your head in shame.

You are a condescending jackass.

Kinetic has made the best one so far. Sorry, everybody else.

Look at this guy. No way.\

Henry Spencer replied to a topic in Music

I'mma do that Blonde on Blonde thing: 14. Obviously Five Believers 13. Pledging My Time 12. Temporary Like Achilles 11. Absolutely Sweet Marie 10. Rainy Day Women #12 & 35 9. Most Likely You'll Go Your Way & I'll Go Mine 8. Just Like A Woman 7. Leopard Skin Pillbox Hat 6. Fourth Time Around 5. One Of Us Must Know (Sooner or Later) 4. Sad Eyed Lady of The Lowlands 3. I Want You 2. Visions Of Johanna 1. Stuck Inside Of Mobile With The Memphis Blues Again

Morrissey - Your Arsenal Jawbreaker - Dear You Silver Jews - American Water The Magnetic Fields - 69 Love Songs Can - Future Days I don't think any of these have been selected yet, but I just gave the list a cursory glance.

Henry Spencer replied to georgia003's topic in Music

I've been listening to Long Long Long a great deal lately. I've also been drinking more, and thus consequently been hungover more, lately. I'm sure it's coincidental.

I'm going to listen to it now just to spite you. And god help you all if I dislike it, you'll never hear the end of it.

That first Wolf Parade album bored me. I've heard enough good things about the second to want to give it a try, but is it more of the same? If it is, I probably won't like it.

Oh, and I'm also in possession of the new Robert Pollard album, but have yet to listen to it. That also falls into the category of "artists I love and know to at least expect some quality from".

So far: 1. Why? - Alopecia 2. Sigur Ros - Meo Suo i Eyrum vio Spilum Endalaust 3. Nick Cave & The Bad Seeds - Dig, Lazarus, Dig!!! 4. Times New Viking - Rip It Off 5. Spiritualized - Songs In A&E The new Magnetic Fields and Silver Jews albums were slightly disappointing, but each had their moments. The new Bauhaus is awful. I think that's about it, as far as albums I've heard from this year. I just realized that excluding Why? and Times New Viking, my two big discoveries of the year, I was previously a fan of every other artist I've mentioned in this thread. I need to expand my horizons.

Henry Spencer replied to Smartly Pretty's topic in Music

Battles are boring live. Be prepared for a lot of standing around with your arms folded.

Del tha Funkee Homosapien isn't English.

Madvillain - Madvillainy When MF Doom and Madlib get together, something intangible results that is of the same substance as the best of music. I know every inch of this album by heart, and yet there is something mysterious about it that keeps me listening. I think I'll be playing this one my entire life.

Milky, have you heard Sex Style? I like it almost as much as Dr. Octagon. The guy's spotty as hell, though. The new Ultramagnetic MC's album was just awful.

I stopped paying attention to this when I lost my internet connection. How many picks do I have, five? Just gimme five random GbV albums. In fact, here: Alien Lanes Under The Bushes, Under The Stars Half Smiles Of The Decomposed Propeller Same Place The Fly Got Smashed My writeup is that these are all good albums you should listen to.

Henry Spencer replied to Jaxxson Mayhem's topic in Music

As I live in Kansas City, I don't know anyone who doesn't have a strong opinion on him one way or the other. I personally think he's beyond awful.

Henry Spencer replied to Giuseppe Zangara's topic in Music

This is what I've been listening (and drinking) to all weekend.

Henry Spencer replied to Nighthawk's topic in Music

re: Scarlett Johansson, I listened to Anywhere I Lay My Head and I Don't Wanna Grow Up and didn't like either one at all. Ms. Johansson is one of those people I'd put foremost in the category of "extremely easy on the eyes but generally useless otherwise".

Henry Spencer replied to a topic in Music

If you're gonna bring Jimmy Eat World into this, I would be lax if I were to go without mentioning Jawbreaker. I considered them and JEW to fall more into the "pop punk" camp and less into the "power pop" one, but I suppose such generic considerations are arbitrary when we're talking about what are essentially pop songs jauntily played with catchy guitars. Dear You is fantastic, and probably the hookiest, catchiest thing to be associated with nineties alterna-rock this side of the first Weezer album.

It's very fucking awesome is what it is.

I don't want to come off as though I'm attacking you for your decision as well, but do you realize that no matter how many surgeries you have, you still have a Y chromosome, and are therefore still a male? Neither "boy" nor "man" are inaccurate.

The Birthday Party - Junkyard I like Fun House as much as the next guy, but for my money, nothing the Stooges ever did comes close to scaling the heights of insanity that Junkyard does. Every single track on here is a scream from hell, expressionism at its most raw and unfiltered. A few months alone on an island with Junkyard, and I will somehow have turned into an entire howling, primitive Lord Of The Flies type society made of one person.