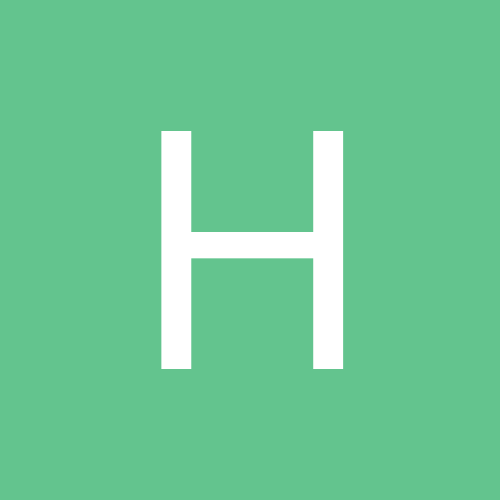 Content count

1639

Joined

Last visited
Everything posted by Henry Spencer
Sustaining my own reputation just isn't doing it for me anymore. Now I get my kicks from making other people feel worse about themselves.

Yes, Allmusic confirms that the album I was talking about was indeed We Kill Everything. Beyond the three songs I mentioned, there's a piano ballad, a boring instrumental, and absolutely nothing else that I can remember. It's been a few years since I last heard the album, but even as a teenager I didn't find it to be terribly funny.

The only Gwar album I've heard is whichever one has Fuckin' An Animal, Fishfuck, and Baby Raper on it.

I still can't believe that Velvet Underground album lasted this long, although the fact that the fans they do have tend to be so passionate about them may have caused me to overestimate their popularity.

Is it that Cena's Writer guy?

Oops. I, uh, kinda stopped paying attention. Luckily, my favorite VU album has remained in the game. Although I love all four of their albums to varying degrees, this is the one that holds together as a cohesive statement the most effectively, and contains their strongest set of songs (with the debut giving it a run for its money, but still). Candy Says is the most simple and emotionally direct song of Lou Reed's songwriting career. In fact, that opening run of Candy Says through Pale Blue Eyes might be the highlight of everything he's ever recorded.

I think at least my next two are safe.

Illinois is a mediocre album that quickly became intolerable due to the sheer amount of indiehype Sufjan Stevens received. I certainly wouldn't go so far as to say it sucks, though.

The new Silver Jews album has leaked. I fear I may be too excited to wait until the release date, although I desperately want to maintain my patience.

Henry Spencer replied to Darthtiki's topic in Food Folder

They both have "rib" in the title.

Public Image LTD - Metal Box/Second Edition John Lydon's second, and in my opinion, far superior band. Really, if I had my druthers, I would take their first three albums, as I cannot fathom living without any of them. Their second album, though, is their longest, their most consistent, and their most focused. Listening to this album is comparable to having Lydon grab you by the ears and stare into your eyes without blinking for an hour. It's frightening, paranoid, and mesmerizing, and not only that, but you (or at least I) can dance to it. Oh, and Jah Wobble's bassline on Poptones. My god.

Current vacuous pretty boy hot shit actor Paul Rudd went to the same high school I did, and returned to do a workshop with our drama club (which I was a member of), and stayed to do a little cameo in our production of Arsenic & Old Lace (which I was in) that night. So if I ever decide to revive the ol' acting chops, I can put on my resume that I've acted alongside Paul Rudd.

Henry Spencer replied to Giuseppe Zangara's topic in Music

Henry Spencer replied to Nighthawk's topic in Music

The Atlantics, man. They were from Austrailia, and they w(Kinetic)ere faster, noisier, and more aggressive than your average surf band. Also, I cannot recommend the album Guitar Beat by the Raybeats highly enough. It's like, no wave surf rock.

I'm only familiar with the singles, but Every Little Thing She Does Is Magic is great.

Has anybody heard the new Nick Cave & the Bad Seeds album? I'm waiting for the American release date to listen, but I'm curious about initial impressions. I think I'm gonna download that Rhys Chatham box set that just came out. Opinions forthcoming.

I've never been to Atlanta, but Texas is possibly the most godawful place I have ever visited.

Since In The Aeroplane... has been knocked out of contention, I tried to think of an album that appeals to me in a similar manner, and came up with this: The Flaming Lips - Clouds Taste Metallic My favorite Lips album. People who are only familiar with the current Yoshimi-fied version of the band might be surprised by how loud and noisy this is. Unlike some of their earlier albums, however, the inclination towards feedback doesn't overwhelm their incredible ability to write pop songs. Wayne Coyne's lyrics are whimsical, "psychedelic" (or at least what counts for psychedelic to your average hipster), and inscrutable, and yet the songs are all very emotionally direct in their own way.

I have another backyard wrestling related injury. When I was, oh, I'd say twelve or thirteen, I was engaged in a tag team match pitting my neighbor and I, the virtuous faces, against two neighborhood "bullies" that had been terrorizing our federation and dominating our championships. I found myself doubled over in (kayfabe) pain from some kind of blow to the stomach, when suddenly I became aware of some unknown pressure from above forcing my head very quickly to the ground. In the time between coming out of my concussed daze and going to the hospital to have my nose returned to its original orientation on my face and the cut on my forehead stitched up, I found out that I had been the victim of an unplanned Rocker Dropper.

You guys, just start making fun of his retarded friend. Hit him where it hurts.

Any true connoisseur of circus peanuts knows that they never truely expire.

Leonard Cohen - Songs Of Love & Hate Because if I were stranded on a desert island, I would be very unhappy about the situation, and would want something to soundtrack long nights of brooding. No other album I own is as sustained a portrait of a long, depressing night alone as this one. This might drive me to suicide with too much solitary listening, but it's a risk I'm willing to take.

Circus peanuts and Necco wafers are two of my favorites candies.

I have that greatest hits disc that collects his seventies singles, and I really love it.