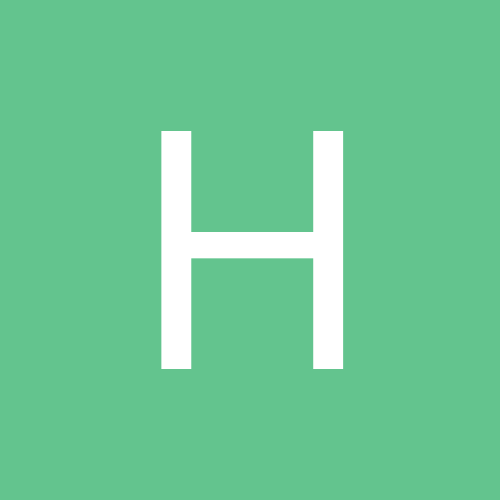 Content count

1639

Joined

Last visited
Everything posted by Henry Spencer
Elvis Costello - Senior Service I've finally expanded beyond the first two albums.

Curtis Mayfield - Little Child Running Wild Al Green - Let's Stay Together The (International) Noise Conspiracy - Smash It Up The White Stripes - You're Pretty Good Looking (For A Girl) Elvis Costello - What's So Funny 'Bout Peace, Love, & Understanding?

Curtis Mayfield's soundtrack to Superfly should be added, as well. I've always considered it highly essential.

Henry Spencer replied to cbacon's topic in Music

It's gotta be Tool. Anybody who thinks Radiohead is pretentious has obviously never listened to a Tool song in their life.

Henry Spencer replied to haVoc's topic in Music

I find Disturbed to be extremely plain sounding. The only nu-metal bands that I enjoy are the Deftones and System Of A Down, SOAD moreso.

Rainer Maria - Situation: Relation Nope, don't like this at all.

Henry Spencer replied to Cheex Incarnate's topic in Music

The Rolling Stones are the pinnacle of cool sounding songs. Sweet Black Angel, Rocks Off, Brown Sugar, Tumbling Dice, and Miss You would be my choices.

The Flaming Lips - Fight Test The White Stripes - Stop Breaking Down Tom Petty - Learning To Fly Son House - John The Revelator The Rolling Stones - I Just Want To See His Face

I don't know if any of these have been mentioned already, but, ehh, fuck it. Tom Petty - Damn The Torpedos Bob Dylan - Nashville Skyline Bob Dylan - Blonde On Blonde Bob Dylan - The Freewheelin' Bob Dylan Bob Dylan - Blood On The Tracks Elvis Costello - My Aim Is True Elvis Costello - This Year's Model Neil Young - Rust Never Sleeps The Sex Pistols - Nevermind The Bollocks The Ramones - It's Alive The Clash - The Clash (UK Version) The Clash - London Calling The Velvet Underground - The Velvet Underground & Nico The Velvet Underground - White Light/White Heat The Vevet Underground - The Velvet Underground The Velvet Underground - Loaded David Bowie - Heroes My Bloody Valentine - Loveless The Pixies - Doolittle Radiohead - OK Computer Radiohead - Kid A Tom Waits - Swordfishtrombone

I absolutely hate Show No Mercy. The guitars are incredibly tiny sounding, and the lyrics and vocals are hilariously goofy.

Slayer and Anthrax are the only two of those bands that I consider myself a big fan of. Metallica and Megadeth are iffy. So, yeah, Slayer.