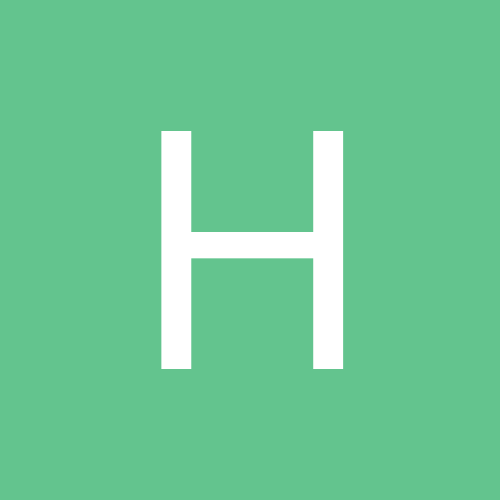 Content count

1639

Joined

Last visited
Everything posted by Henry Spencer
Henry Spencer replied to a topic in Music

I had no idea who this person was beyond what was featured in this thread until this morning, when I saw her in a Tivo commercial. She's cute.

I don't think I understand a single post in this thread.

I would take your word on that Magnetic Fields album, but you didn't like i, which was excellent, so you are not to be trusted in these matters. I didn't even know it leaked yet. Send me a copy.

You Doo Right and Bel Air are the best of the Can epics.

Henry Spencer replied to a topic in Music

Henry Spencer replied to Giuseppe Zangara's topic in Music

Black Moth Super Rainbow play a whimsical, Flaming Lips-esque variation on ambient music in the Aphex Twin/Boards Of Canada vein. Really, though, the only ambient releases I really like are those only slightly related to the genre. Like, I love In A Silent Way and Future Days, but wouldn't really consider either to be ambient as such.

I can't get into Soon Over Babaluma. Damo's vocals are so integral to my understanding and appreciation of the band that their absense is glaring. I only recently was able to warm up to Monster Movie, so maybe I need to sit on SOB a little longer. But anyways, Future Days is their best album.

Can I rip off the Dynamite Kid and be a genius, too?

Steve Miller and Bachman Turner Overdrive are both far more loathsome classic rock radio staples than the Eagles or Skynyrd.

The Ike & Tina version of Proud Mary blows the original right back to its good job in the city. Incidentally, snuffbox is probably the most musically ignorant regular poster in this folder.

Henry Spencer replied to Matt Young's topic in Music

Didn't Green Day do this already some seven to ten years ago under the name the Network, with stupid looking socks on their heads?

Wha? Surely these are the words of a man who is only familiar with Newman's Disney soundtrack work. Get 12 Songs and Sail Away and familiarize yourself.

I didn't have nearly the attention span to get through War & Peace the first time I tried, but I'll third the Karenina love. I just finished rereading The Fall by Camus, an old favorite of mine. Now, I'm torn between Knut Hamsun's Victoria and Phillip K. Dick's Flow My Tears The Policeman Said.

i is a great album, ignore this.

Bauhaus are breaking up (again), but are releasing one final studio album before they do. I don't hold high hopes for it, but I'll listen anyways. Bauhaus and I go pretty far back. Besides that, I'm looking the most forward to the new Nick Cave & the Bad Seeds, album, Dig Lazarus Dig!!!, which should come out in March. Also, 2008 is supposed to see new released by Morrissey, the Silver Jews, the Magnetic Fields, and Antony & the Johnsons, all of which I shall be picking up.

Henry Spencer replied to a topic in Music

We read the lyrics to Drops Of Jupiter in an English class once as an example of really horrendous modern poetry. We basically just spent an hour and a half tearing the song to bits. That same professor also included Christmas Card From A Hooker In Minneapolis by Tom Waits into our poetry curriculum. Entertaining class.

I would give that "honor" to 311 or Third Eye Blind first.

Oh, and I have no idea who Neil Hamburger is, but the Wikipedia article I just read about him makes it sound like the most intolerable hipster shit ever.

I enjoy Hot Rats and Absolutely Free the most from what little Zappa I've heard.