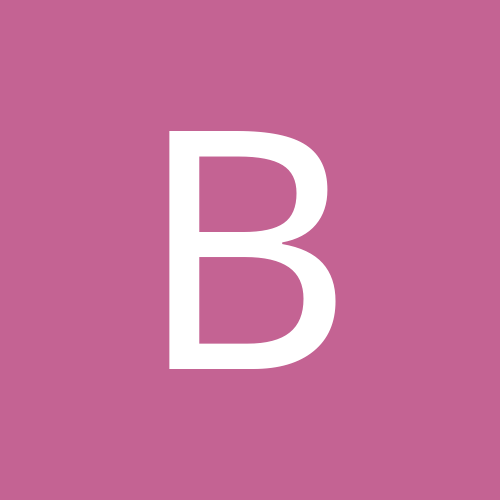 Content count

3697

Joined

Last visited
Everything posted by BUTT
Chunk just spoke at my college a few days ago. He's a lawyer now.

When the hell did that happen?

Does anyone know of any good ftp sites?

Why did Vince admit he was responsible for Owen's death?

Yeah, you're right, is says on that site that they used both. Sorry, I didn't notice.

According to the-breaks.com, it's Van Halen's "Ain't Talkin' 'Bout Love".

I can't believe he died so young. He was always entertaining, especially when he was Hardcore champion. My favorite memory of him would have to be his first appearance, when Hardcore introduced him as his partner for Summerslam and they immediately started fighting. I never got to see him in TNA, but I hear some of his stuff was really funny. Does anyone have a clip of the famous "Mad Mikey" skit where he smashes the computer and stuff like that? I never got a chance to see it, but hearing this news had suddenly made me want to.

Is that from the New York Daily News, or some other Daily News?

Well, now that they've done the 25 most overrated, they've obviously taken the next logical step. Here's 25-16: 25. The City Building Series 24. Wizardry 8 23. Blood 22. Um Jammer Lammy 21. Operation Flashpoint: Cold War Crisis 20. Codename: Eagle Multiplayer 19. No One Lives Forever 18. Jumping Flash! I & II 17. Suikoden II 16. Klonoa: Door to Phantomile Since I've never played any of those games, I can't really comment on them. I can't really guess what games will be on here, but I'd like to see StarTropics get on the list, since it's my all-time favorite NES game. I wouldn't bet on it, though.

"This week, DMX and his wife Tashera Simmons were in court facing a five count indictment on weapons charges and child endangerment stemming from a 1999 search of their home. Attorneys for DMX and his wife claim that the search of his home was illegal and did not have the proper authority to enter the house. Judge Donald Venezia adjourned the hearing until May 15 because a key prosecution witness was unavailable for testimony. The charges stem from a 1999 incident when police were investigating the shooting of DMX's manager Ray Copeland. At the crime scene, police found a purse containing Tashera's ID so they went to the house. According to the NY Daily News, DMX's mother-in-law Marcia Tate answered the door and told police that DMX was smoking crack, acting crazy and flashed a gun in the days leading up to the shooting. When officers searched the house, they found a loaded 9mm handgun, six used glass cocaine-smoking pipes and a large amount of ammunition. Upon searching further, police found 14 pit bulls, marijuana and rotting garbage in a second floor bathroom. The rapper's children a 15-year-old son and a 6-year-old daughter were also present during DMX's alleged drug binge. The rapper and his wife were arrested and indicted in August 1999. " Source: http://www.sohh.com/thewire/read.php?contentID=2539

Finkel got one of the greatest lines in wrestling history before his match with Lillian last year: (Stacy Keibler comes down to the ring) Stacy: Now, Howard, I'm not out here to support you. I'm here to make sure that Trish Stratus doesn't try to interfere. Howard: Why, thank you, Stacy, and let me just say that right now...you're interfering with something.....in my trousers. I laughed my ass off at that.

Over at GameSpy this week, they're making a list of the 25 most overrated games of all time. It's a very interesting read, even if I don't agree with all of them. They have the bottom 20 already done, and the top 5 will be named tomorrow. Here's the list so far: 25) Neverwinter Nights 24) Super Mario Sunshine 23) Battle Arena Toshinden 22) Star Trek: Starfleet Command series 21) Morrowind 20) Impossible Creatures 19) Battlecruiser: 3000AD 18) American McGee's Alice 17) The Getaway 16) Mortal Kombat 15) Dungeon Siege 14) Dead or Alive 3 13) Battletoads 12) Unreal II: The Awakening 11) Pool of Radiance: Ruins of Myth Drannor 10) Halo: Combat Evolved 9) Donkey Kong Country 8) Lara Croft Tomb Raider: Angel of Darkness 7) Final Fantasy VII 6) Blinx: The Time Sweeper LINK: http://www.gamespy.com/articles/september0...ted/index.shtml Thoughts? Comments? Anyone want to make guesses for the top 5?

Can VF4:Evo really be considered underrated right now? I mean, it's only been out for two months, so there's no way of knowing exactly what the game's final sales numbers will be. Plus, it's not like Sega really tried to promote the game. I never saw any ads on TV, although it was advertised in game magazines, but the people who read those magazines probably knew about the game already. Did anyone really consider it to sell that well considering it's just an enhanced version of a game that has been out for the PS2 for over a year now?

Today's entries: 10. Wheel of Time 9. Planescape: Torment 8. Herzog Zwei 7. Grim Fandango 6. Rocket: Robot on Wheels

20. Codename: Eagle Multiplayer 19. No One Lives Forever 18. Jumping Flash! I & II 17. Suikoden II 16. Klonoa: Door to Phantomile

If you go to Yahoo! Groups, and join the videogamestocksgroup, you can download spreadsheets showing U.S. sales totals for games released for PlayStation, PS2, Xbox, GameCube, N64, and Dreamcast. Oh, and today's entries: 15. Persona Series 14. Rez 13. Zork Zero 12. Valkyrie Profile 11. Clive Barker's Undying

Here's the criteria for being on the list: "Poor Sales: All the ingredients were there: great gameplay, critical attention, even good marketing. But for some reason gamers themselves didn't open their wallets to take it home. Outta Nowhere: These are the "sleepers," great games from unexpected places. No hype, no big names -- just fun from out of left field that people overlooked. Originality: Sometimes great games are too experimental for their own good. These ones tinkered with new gameplay so much that people may have been afraid to try it. Overlooked: Finally, a category that includes a little of most of the above. We can't say why, but either critics or gamers just plain missed this otherwise awesome title. "

I remember George in some skits with Raven on Heat around late 2000/early 2001.

So Kane's ripping off Andy Kaufman now?

REDMOND, Wash., Sept. 24, 2003 – Just in time for the biggest video game thrills of the fall, Nintendo of America Inc. today announced a new MSRP of $99.99 for its Nintendo GameCube home game console, effective tomorrow, Sept. 25. This great new price opens an $80 price advantage over its two console competitors. While the price of Nintendo GameCube hardware is falling, the variety and affordability of great software is soaring. Coupled with expansion of the Nintendo GameCube library to more than 320 games by the end of the year, the new MSRP of $99.99 and added exclusive offers will further boost momentum for the console throughout the holidays. Mario Kart: Double Dash!!, available Nov. 17 exclusively for Nintendo GameCube, is the most-anticipated game of the season. Nintendo has announced that customers who reserve a copy of the game in advance will receive a free bonus disc, loaded with game footage and gameplay previews for a wide array of upcoming hits. In addition, Nintendo recently expanded the Player's Choice library offering discounted prices for a half dozen award winning games including Super Mario Sunshine, Animal Crossing and Metroid Prime. "So far in 2003, Nintendo GameCube is the only home console showing an increase in unit sales compared to 2002," says George Harrison, senior vice president, marketing and corporate communications, Nintendo of America. "Every time a generation of technology has moved into the true mass market, Nintendo has prospered. This incredible new price and our great software offers are designed to accelerate that trend like never before." "This is not only good for Nintendo, but great for consumers," says Lucky Evani, Toys 'R Us representative. "For $99, you can now buy video game technology that you couldn't have purchased for $99,000 just a few years ago." The hot holiday titles from Nintendo will include Mario Kart: Double Dash!! (Nov. 17), Kirby Air Ride (Oct. 13), Mario Party 5 (Nov. 11), 1080 Avalanche (Dec. 1), and Pokémon Channel (Dec.1), as well as the highly anticipated Final Fantasy: Crystal Chronicles and Pokémon Colosseum in the first quarter of 2004. In addition, the Nintendo GameCube fall lineup is packed with top quality interactive thrills provided by independent publishers that appeal to every game taste, ranging from sports to action to role-playing titles. For more information about Nintendo GameCube and upcoming game launches for the system, please explore www.nintendo.com. LINK: http://www.nintendo.com/news/news_articles...?articleID=9014 I think this is totally awesome. Even though it doesn't really mean much to me since I have had a GameCube for almost two years now, this should drive GameCube sales through the roof. Some may call it desperation on Nintendo's part, but this is a very smart business move on their part. Plus, with the low cost of producing the system, they can actually afford to drop their price unlike Sony or Microsoft. Also, there are rumors that Nintendo is planning a holiday bundle with the GameCube and Mario Kart: Double Dash for only $99 (although I really wouldn't bet on it). This may seem like a very un-Nintendo-like move, but it's nice to see them finally starting to be aggressive..

I was just wondering what the relationship is between id and Activision. I notice that Activision seems to publish all of id's games, so I was wondering if Activision owns id, or do they just have some kind of deal worked out?

Pointless trivia: The "ABACABB" code in the Genesis version of MK was, I believe, a reference to the song "Abacab" by Genesis.

This reminds me of what Nickelodeon used to do with the Adventures of Pete & Pete before it actually became a series, or Nick-at-Nite with their old "The Adventures of Milkman" skit. It shouldn't be that hard to pull off, as long as you're not trying to cram too many plot elements into one minute.

The only one I ever got to see was the last one on FOX. I was just getting into wrestling then, so I didn't quite understand everything that was happening but I was surprised that Michaels won the title from the Bulldog. I also remember at the end of the show when Bobby Heenan announced that the Ultimate Maniacs wouldn't be teaming together at the Survivor Series, that was pretty surprising too.