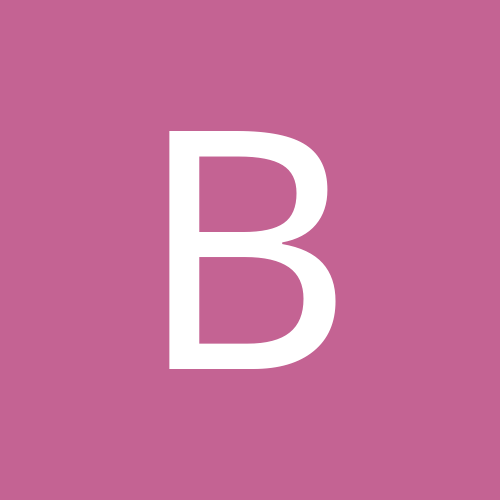 Content count

3697

Joined

Last visited
Everything posted by BUTT
Thanks for this thread, Brody, you've rekindled my interest in Unsolved Mysteries. I've watched just about every story from the show that I can find on Youtube and Dailymotion, at least those which deal with unsolved crimes and not UFOs. It's unfortunate that there's such a limited supply of stories available online, but at least they don't all display the message "This video has been removed due to a copyright claim by Meurer/Cosgrove Entertainment" anymore. I miss Bob Stack.

I want my dead body to be crucified in my front yard. Then cryogenically frozen so I can be brought back in a few millennia.

There's something about Rock-Hogan not going last that makes me like it more. I'm a mark for oddly-sequenced PPV shows. Like Beach Blast '92!

Oh, I agree with this. It reminds me of "It's A Sin" by the Pet Shop Boys, one of my definite picks in the eventual 80s tournament. P.S. One time I looked for the "Beautiful Life" video on YouTube and found the song set to clips of Hitler.

Salt-N-Pepa- "Whatta Man" (d. "Seether," 23-8) Beck- "Loser" (d. "I Want It That Way," 21-10) Mikey Whipwreck > LT. Montell Jordan- "This Is How We Do It" (d. "I Don't Want To Wait," 27-4) Goo Goo Dolls- "Iris" (d. "Missing," 24-7) The Breeders- "Cannonball" (d. "Mmmbop," 21-10) Snoop Doggy Dogg- "Gin and Juice" (d. "Wicked Game," 24-7) Kris Kross- "Jump" (d. "Who Will Save Your Soul," 20-11) Dee-Lite- "Groove Is In The Heart" (d. "Inside Out," 22-9) Jamiroquai- "Virtual Insanity" (d. "Building a Mystery," 21-10) Warren G. (ft. Nate Dogg)- "Regulate" (d. "Livin La Vida Loca," 26-5) Notorious B.I.G. (ft. Puff Daddy and Mase)- "Mo Money Mo Problems" (d. "Kiss Me," 22-9) L.L. Cool J- "Mama Said Knock You Out" (d. "Genie In a Bottle," 19-12) Fiona Apple- "Criminal" (d. "End of the Road," 19-12) The "Buddy Holly" video is great, but you can't jack off to it. Weezer- "Buddy Holly" (d. "You Mean The World To Me," 26-4) U2- "One" (d. "Dreamlover," 22-9) Jay-Z- "Can I Get A..." (d. "Tearin' Up My Heart," 21-10) J-HOVA THE GOD MC. Fuck off Nirvana- "Heart Shaped Box" (d. "Smells Like Teen Spirit," 16-15) Blink 182- "Dammit" (d. "All the Small Things," 21-10) Blur- "Song 2" (d. "Boys and Girls," 17-14) Stone Temple Pilots- "Interstate Love Song" (d. "Plush," 20-11) Smashing Pumpkins- "1979" (d. "Today," 16-15) Seal- "Kiss From a Rose" (d. "Crazy," 19-12) Cranberries- "Linger" (d. "Dreams," 21-10) No Doubt- "Don't Speak" (d. "Spiderwebs," 19-12) Alanis Morissette- "You Oughta Know" (d. "Ironic," 24-7) Green Day- "Basket Case" (d. "Good Riddance," 19-12) Oasis- "Wonderwall" (d. "Champagne Supernova," 20-11) R.E.M.- "Losing My Religion" (d. "Everybody Hurts," 20-11) Chumbawumba- "Tubthumpin" (d. "Bitch," 19-12) Tom Cochrane- "Life Is a Highway" (d. "Glycerine," 20-11) Third Eye Blind- "Semi-Charmed Life" (d. "All I Want," 23-8) Blind Melon- "No Rain" (d. "Jealous Again," 24-7) TLC- "Waterfalls" (d. "Cryin,'" 17-14) Soundgarden- "Black Hole Sun" (d. "My Lovin'," 22-9) MC Hammer- "U Can't Touch This" (d. "Ice Ice Baby," 21-10) Skee-Lo- "I Wish" (d. "In The Meantime," 22-9) Did you know that Hammer once put a hit out on 3rd Bass because he thought they dissed his mom? Now I'm not a 3rd Bass fan, because they dissed V-Ice without provocation, but still, that's just wrong. I thought he was a man of God. FUK U HAMMER Naughty By Nature- "O.P.P." (d. "Shoop," 21-10) DJ Jazzy Jeff and the Fresh Prince- "Summertime" (d. "The Freshmen," 20-11) 2Pac- "California Love" (d. "...Hit Me Baby One More Time," 22-9) Fugees- "Killing Me Softly With His Song" (d. "Wannabe," 23-8) Dr. Dre (ft. Snoop Doggy Dogg)- "Nuthin But a G Thang" (d. "I Do It For You," 21-10) The Verve- "Bittersweet Symphony" (d. "One Week," 22-9) Beastie Boys- "Sabotage" (d. "Good," 26-5) The Cardigans- "Lovefool" (d. "Two Princes," 16-15) The Offspring- "Self Esteem" (d. "Give Me One Reason," 21-10) Eagle-Eye Cherry- "Save Tonight" (d. "Runaway Train," 16-15) Semisonic- "Closing Time" (d. "Walking In Memphis, 24-7) Red Hot Chili Peppers- "Under the Bridge" (d. "Shine," 24-7) Radiohead- "Creep" (d. "Mr. Jones," 23-8) Outkast- "Rosa Parks" (d. "Lump," 20-11) Pearl Jam- "Evenflow" (d. "Low," 23-8) New Radicals- "You Get What You Give" (d. "All I Wanna Do," 24-7) Pras (ft. Maya and ODB)- "Ghetto Superstar" (d. "One of Us," 24-7) Sinead O'Connor- "Nothing Compares 2 U" (d. "Counting Blue Cars," 23-8) Nada Surf- "Popular" (d. "I Touch Myself," 16-15) Faith No More- "Epic" (d. "Sex and Candy," 20-11) Guns N Roses- "November Rain" (d. "More Than Words," 26-5) I'm sorry, Agent and the rest of the cool guys, but I can't in good conscience vote against this. Do the whole tournament over again, I don't care. I loved this when I was 7, and I still love it now. Those fake strings just move me. Trust me, this wasn't such an easy decision. I remember when Lisa Loeb walked around in a thong on her E! reality show. She has a good-looking ass. I've also seen Axl in a thong, and it's kinda disturbing. But the vote stands. Lisa Loeb- "Stay (I Missed You)" (d. "Tennessee," 19-12) Hootie and the Blowfish- "I Only Wanna Be With You" (d. "Santa Monica," 22-9) Ben Folds Five- "Brick" (d. "Flagpole Sitta," 20-11) Garbage- "I'm Only Happy When It Rains" (d. "The Way," 19-12) Tough one. But Garbage trumps just about everything. Gin Blossoms- "Hey Jealousy" (d. "Back That Azz Up," 18-13) Foo Fighters- "Everlong" (d. "What's Up," 25-6) Meat Loaf- "I Would Do Anything For Love (But I Won't Do That)" (first round bye) Oh, but if it goes up against Meat Loaf, you know which side I'm on. Good work Kinetic, you done me proud. Those are my picks. Waddup nineties? BUTT Out.

He meant beats. He makes mistakes like that sometimes, like when he said he eats black people on pizza.

Probably so you can tell which one is which in the distance. God my first post in this thread was horrible. I'm sorry Drew.

At least with that one it was two guys with a real disagreement. This one is just Enigma and Scroty lightly nudging each other over wrestling stuff.

Meltzer said he doubts it happened because Kane would have been in Texas the last few days and neither he nor Sylvia is the type to get into a bar fight.

Hey, I was just making an offhand comment. I never intended for it to become the basis of a thread, but some overzealous mod decided to sully the reputation of the Bug Jar with this weak feud.

Sci-Fi died for me once they stopped showing 70s Spider-Man every Labor Day.

OK, look bud. It's fine not to like GNR. And I certainly understand not liking "November Rain." But to suggest that "More Than Words," or any Extreme song for that matter, is actually good is just crazy talk.

Haha, Venkman's got 909 Syndrome.

Find out the real story behind that Hogan slow count for us.

Oh, Czech will be outraged at the "Music Criticism" clip.

Paula Cole didn't shave her pits.

Don't get all BUTThurt, Kinetic. I wouldn't have chosen any Aerosmith songs, even though I did love them when I was 12. And if you can't appreciate Bat Out of Hell II, that's your problem. I was going to volunteer to run the 80s thing, because I would run it by the will of the people, but Agent has already vowed to do so. I view this as a negative because I can't help but fear that 75% of the decade's great pop hits will be discarded because "synthesizers are fucking gay," but oh well. I'll still vote for "Fast Car."

All over your ass? I just said you didn't pick the song I wanted! I'm not taking this seriously, even though I did use the word "fuckbucket." I've always gotten along with you, K-Tic, and I don't want to start a war here. But(t), from the puzzling selection of songs to the claim that the reasoning behind the picks was "not limited to your nominations," I got the feeling that you were going your own way on this. Apparently that's not the case, even though I don't know exactly how you came up with all these songs. And since you're the dude in charge of this, you can do whatever you want with it. It may have been a better idea to actually set some ground rules for nominations instead of just "Name all the songs you want, I'm going to start with 20" and then everyone follows with twenty of their own, or 100 if you're Twisted Intestine. You should have done it the way it was done in the best/worst poster tournaments, where people were told to choose a set number of nominations and those that were nominated were tabulated and seeded accordingly. It also may have been a good idea to allow more than one day of nominations, but whatever, we got a pretty good field out of it. Brody, get your camera ready again.

You are WRONG. So, so wrong. I left Meat Loaf, Celine Dion, Whitney Houston, etc. out because no one was going to vote for that adult contempo horseshit. It's unfortunate that I couldn't cater to each individual poster's taste in music. Maybe a round of 10,000 next time. Yeah, well explain the Bryan Adams song then.