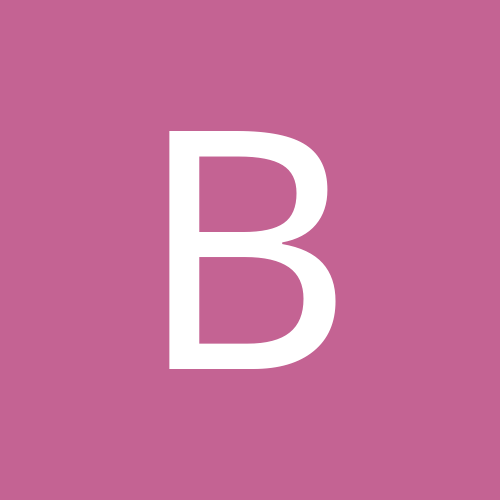 Content count

3697

Joined

Last visited
Everything posted by BUTT
My name's not even an acronym.

15 long years, Dandy. She came into my basement, and my heart, on St. Patrick's Day 1994. Much like many great animals seen on the big and small screens, she taught us more about love than any human ever could. I'll miss that little tyke.

Well, I wasn't aware this was a secret. I hope I haven't started any drama! I've been kind of a dick all week. I'm sorry. My cat died Monday. It's been rough times in the Kreese family.

I was just taking a light-hearted jab at our friend Cheech. He didn't pay to be a mod, but he was made a mod as a thank-you gesture for offering to pay some of the cost for the Maff Clique's yearly bill to Mike. And my point was that we just added a new mod, we don't need another one on top of that.

Well, one would think that since Mr. WWE Folder Sucks Dick done pulled himself a Smues and bought a mod spot, that he wouldn't mind taking over the wrestling mod position. Sure, you may have hated it in the past but you have duties now, Dustin Diamond.

Too bad you spoiled it yourself, quoter.

Tritec was just in chat like three weeks ago, wasn't she?

I didn't know Sylvester the Cat played games!

I'm sure they'll talk to Bischoff and Watts. As for who works for WWE that worked for WCW, there's also JR, Teddy Long, HHH, Goldust, Duggan, Noble, Rey, Regal, Helms, Yang, Finlay, Dusty, Hayes, Malenko, Atlas, Rotunda, Charles Robinson, Scott Armstrong, and Mean Gene. They certainly have enough people. Don't be surprised if we also get the fabulous insight of outsiders like Steve Lombardi and JBL.

32X had great ports of Space Harrier and After Burner. Of course, taking these games from the mid 80s and rereleasing them in the mid 90s for full price couldn't have made Sega look very good. But it was a bright spot in a dark cloud.

I just heard on Observer Radio that they are doing a Rise and Fall of WCW DVD. I'm sure it'll be fair and evenhanded!

BUTT replied to Obi Chris Kenobi's topic in Music

As I recall, UYI does love MJ. Mike is one of his four interests, alongside Axl, the Undertaker and Metal Gear.

Byron, how interested would you be in joining our Monday night AIM chats? Czech suggests it every week but he doesn't have the balls to ask.

BUTT replied to King Kamala's topic in Music

Sorry Dan, but you deserved it. EDIT: Two apologies in a row, huh.

That Mandy Moore is married to Ryan Adams can only be classified as a tragedy.

OUCH I seem to recall BtB was big on Soulja Boy about a year and a half ago. How is this different?

Didn't Telenet license the Valis character out to a porn company a few years ago?

http://wii.ign.com/articles/961/961334p1.html Ugh. Another on-rails shooter. Just what we all wanted.

Enchanted Castle is the second best game in the series. But that's not saying much.

I said that you dingleberry. I meant that for Czech but w/e it works for you too Mr. Weezy.

BUTT replied to PUT THAT DICK IN MY MOUTH!'s topic in Music

OK really stop that. Yeah. If you're going to call him Weezy, please say the "Baby" Don't forget the F in the middle.