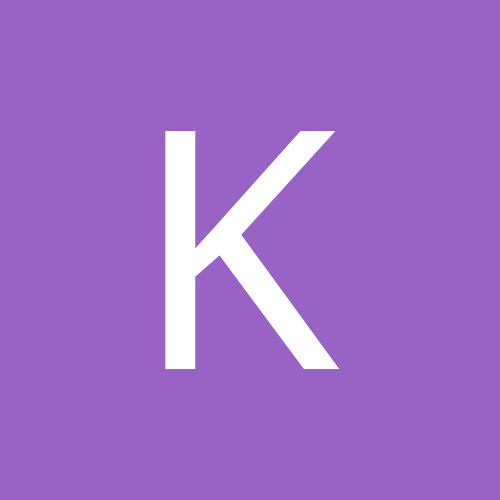 Content count

5707

Joined

Last visited
Everything posted by KingPK
So the Ravens are basically the 2001 Patriots? The Play Clock Game doesn't roll off the tongue like the Tuck Game though.

Needs one more to match Favre's "gem" against St. Louis. Other than that, I don't know.

After how this postseason has unfolded, do you really want to be saying something like that?

Am I the only one that just can't watch an entire Nitro in one sitting? I can watch RAW fine (especially now with DX, Rock and Stone Cold beginning their ascent), but Nitro just seems to creep along and there's very little pacing. The NWO certainly doesn't help as it seems like they say the same shit week after week.

DOIN' IT FOR THE CONFERENCE! I can now say I took the Bored Bowl winner to the limit.

So I guess the KFC Bowl is going down to tiebreakers, which are pretty close. Guess I have to root for a low-scoring game.

They're going against Jake Delhomme, so there is hope. If they shut down DeAngelo Williams like they did Turner, they have a shot.

That was a great last 10 minutes of television.

I hadn't read EGM in a good 4 years. I was a loyal subscriber but when they went through the redesign and drastically cut down on the content in each issue, it became pointless to read.

In my ten minutes of research, I couldn't find this "Tie post" that people keep referencing. That only means one thing: conspiracy.

I would think that Jerry Jarrett owns a lot of it.

To be fair, the Jets loss wasn't his fault; he threw for 400 yards and the throw he had to get to Moss to tie it was absolutely perfect. And Gaffney dropping a wide open catch in the Colts game didn't help, either. This was his first (almost) full year playing since high school, so there's still time and room for improvement in his game.

Funk going from a ranting, cursing lunatic at the beginning to a pathetic crybaby at the end was tremendous.

Venkman Dandy Harley Quinn Marney Byron Cheech (I can't vote for New York) Slayer Thoth Kinetic Broward Matt Young Canadian Chris Mellow Bored Edwin Fazzle Still Fly Franchise Smues The Max King Kamala Dama Al Alf Kreese Canadain Guitarist Me (I'm going to get trounced anyway) Black Lushus (hope he makes another run to piss everyone off again) Hawk (Milky = teh overrated) 909 Vitamin X Godthedog

Consistently winning the big games? Have they even played a truly "big game" yet this year? The Steelers game was pretty big as it gave them the #1 seed.

Only idiot yahoo fans thought Cassel was better. The typical sort to call into WEEI and wonder what trading Brady would fetch. Cassel had a good year, but Harley pointed out his flaws already (indecisive, can't throw deep) and that probably will be exposed if he goes to a team without the weapons he had.

The switch to HD probably jacked up the costs since HD cameras ain't cheap.

While flipping through the channels (I'd like to make that clear off the top), I discovered that Lifetime is starting to show reruns at 7 and 7:30. The pilot is on right now.

The year is only 5 days old and we already have a leader in the clubhouse for 2009 Post of the Year.

Dave's still trying to chase people off his lawn at The Pit.

KingPK replied to Cheech Tremendous's topic in Sports

Remember that Hanley Ramirez to Boston rumor from last week? Apparently the "negotiation" went like this: *RING* "Hello, Florida Marlins." "Hey, Theo Epstein here. Do you guys want to deal Hanley Ramirez to us?" "....Nah." "Ok, thanks for taking my call anyway." *CLICK*

I think it was a residual feud from the Underfaker angle.

If he didn't want a WCW guy holding the record, then why didn't Flair come in later, say between 5 and 10? Heenan still has a heart attack on commentary and Flair still has to last a long time to win, so the story holds up. For that matter, the next two guys to hold the record are ex-WCW guys that were there in the time that WCW was really taking it to the WWF (Benoit and Mysterio) so I don't think Vince wanting one of "his" guys holding it is the case at all. With Backlund, I think they just wanted a "Older star comes back and perseveres through grit and determination" kind of story.