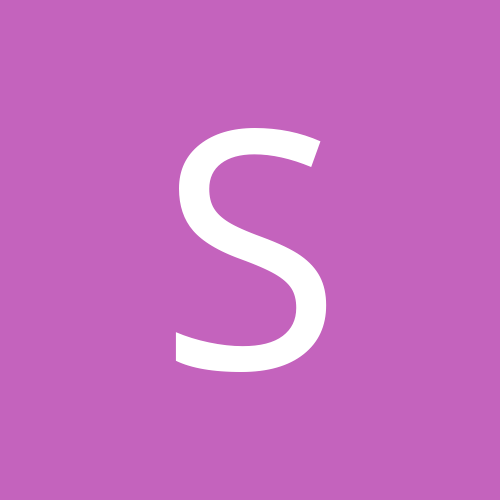 Content count

1753

Joined

Last visited
Everything posted by Secret Agent
Bradford's return to the game seems unlikely according to Stoops. Oh well, 17 points to make up in the second half. Watching this game though makes me reaffirm my hatered of sideline interviews during the course of the game. I don't care about people who played there 50 years ago, just show the game!

If Arizona wins do the fans rush the field?

It'd be justice for this obvious call to go against Oregon and give Arizona the ball back.

About time the review went against Oregon; that's what they get for last year!

So Oregon is going to loose the game soley because Dixon isn't in there? If that's the case than Dixon should be awarded the Heisman even if he is done for the season.

Secret Agent replied to Bored's topic in Sports

My fault. I thought I PM'd them but I only saved the PM. SATURDAY Indiana at Northwestern North Carolina at N.C. State Michigan at Wisconsin Kansas State at Nebraska Arkansas at Tennessee Alabama at Mississippi State Houston at Tulsa Auburn at Georgia Connecticut at Cincinnati Virginia at Miami Florida at South Carolina USC at California Kansas at Oklahoma State Tiebreak #1: How many total points will be scored in the Auburn/Georgia game? 41 Tiebreak #2: How many rushing yards will Michigan's Mike Hart have against Wisconsin? 90

Secret Agent replied to Bored's topic in Sports

You weren't the only one who thought GT could handle this game, I was with you on that one.

Secret Agent replied to Bored's topic in Sports

I'm not brave enough to pick Navy over ND but I wouldn't be surprised to see them end their 43 year losing streak. THURSDAY Virginia Tech at Georgia Tech FRIDAY Nevada at New Mexico State SATURDAY Wisconsin at Ohio State Iowa at Northwestern Wake Forest at Virginia Navy at Notre Dame Michigan at Michigan State Texas at Oklahoma State Cincinnati at South Florida LSU at Alabama Missouri at Colorado Arizona State at Oregon Rutgers at Connecticut South Carolina at Arkansas Tiebreak #1: How many total points will be scored in the Arizona State/Oregon game? 59 Tiebreak #2: How many receiving yards will Alabama's D.J. Hall have against LSU? 76

Well I've had a horrible time. My computer crashed on me and one hard drive, power supply and new monitor later I'm back online. I just now got everything I need reinstalled so can I please finish my match now or is it too late? I have to rewrite what I previously did so I apologize for the inconvience but it couldn't be helped.

If Oregon played LSU they'd get rolled hard. Heck, Stanford hung more points on USC than what the Ducks did, and USC was one bad pass away from tying the game. Oregon will probably get steamrolled by UCLA, anyway.

Thats awesome, I can't be mad at losing now. However, fuck South Florida. I'm not picking them for the rest of the season to go along with my never pick U of L for the rest of the season. Michigan State too.

If Michigan runs the table for the rest of the season, winning the Big 10, do they get blown out of the Rose Bowl again?

THURSDAY Boston College at Virginia Tech Air Force at New Mexico FRIDAY Boise State at Fresno State SATURDAY West Virginia at Rutgers Michigan State at Iowa Northwestern at Purdue USC at Oregon Florida vs. Georgia South Florida at Connecticut Clemson at Maryland Kansas at Texas A&M South Carolina at Tennessee Ohio State at Penn State California at Arizona State Tiebreak #1: How many total points will be scored in the USC/Oregon game? 51 Tiebreak #2: How many passing yards will Arizona State's Rudy Carpenter have against California? 270

Apparently you don't remember Anglemania.

Secret Agent replied to iggymcfly's topic in Sports

It's OK, it's safe to say things like that around here now. I wouldn't call losing by a touchdown to LSU as tanking. That's just a loss and someone had to loose the game. Besides, it takes something to make two straight title games - win or loose. I am pulling for your boys to make a trip to that game this year, though. As far as tonights game goes, I picked Rutgers so lets hope they deliver.

Secret Agent replied to Bored's topic in Sports

THURSDAY South Florida at Rutgers FRIDAY Louisville at Connecticut SATURDAY Penn State at Indiana Texas A&M at Nebraska Tennessee at Alabama Wake Forest at Navy Wyoming at Air Force Florida at Kentucky Miami at Florida State Texas Tech at Missouri Kansas State at Oklahoma State Michigan at Illinois Virginia at Maryland Auburn at LSU Tiebreak #1: How many total points will be scored in the Florida/Kentucky game? 54 Tiebreak #2: How many passing yards will Texas Tech's Graham Harrell have against Missouri? 266

I'd also like to see how the new schedule goes. As far as Genesis goes, I did write almost 12k for my match, so I did write and I did have some effort behind it. I wish I could see some feedback but it's probably not much more than you can't hardy beat Toxxic on PPV no matter what. I can't really complain either as I had been chasing Toxxic for that match since way before I even won the belt, so good job man. My hat's off to you, maybe someday I can get a rematch.

Secret Agent replied to Bored's topic in Sports

Wow a Big 12 North team (Missouri) is ranked higher than Texas. I'm sure that'll come back to haunt me now with OU hosting Missouri this Saturday. By the way; what if Missouri was actually able to run the table? Would they get a shot at the NC? Not that I think they'll run the table as they started off like this last year and then just collapsed.

I like the Halloween show. We can slap promos on the board if we want to promo in place of Aftershox.

Secret Agent replied to Bored's topic in Sports

THURSDAY Kentucky at South Carolina FRIDAY Utah at Louisville SATURDAY Wisconsin at Illinois Kansas at Kansas State - don't forget your power towels!! Georgia Tech at Maryland TCU at Wyoming Georgia at Tennessee Oklahoma vs. Texas Fresno State at Nevada Virginia Tech at Clemson Florida at LSU Ohio State at Purdue Cincinnati at Rutgers Nebraska at Missouri Tiebreak #1: How many total points will be scored in the Florida/LSU game? 49 Tiebreak #2: How many passing yards will Oklahoma's Sam Bradford have against Texas? 247

Secret Agent replied to PILLS! PILLS! PILLS!'s topic in The WWE Folder

If this wasn't Chris Jericho doesn't anyone think he'd have gone on his website by now, especially with all the rampant speculation that he is returning, and posted something to debunk that theory and not have his fans get let down? So far *I* haven't seen anything from Jericho saying it isn't him and his silence is giving me more belief that it is him. Obviously he wouldn't confirm it if he was, but I think he'd say no if he wasn't coming back.

You don't have to do it in one sitting. I've documented this to Flesher before on how a KOTOR could be done, but the biggest problem is for people to kep their mouths shut and not reveal if they won/lost were advancing, etc.

I don't mind marking if help is needed. I also don't really care who is marking so long as they do it right, and can back up why one match wins and why the other loses. So does this mean that all of the titles will be defended every show, or will we be able to do other stuff in it's place at times? i.e. doing a wargames, or survivor match where champions can be involved without having to go double duty. Also, with an advance schedule we could so do King of the Ring on one show.