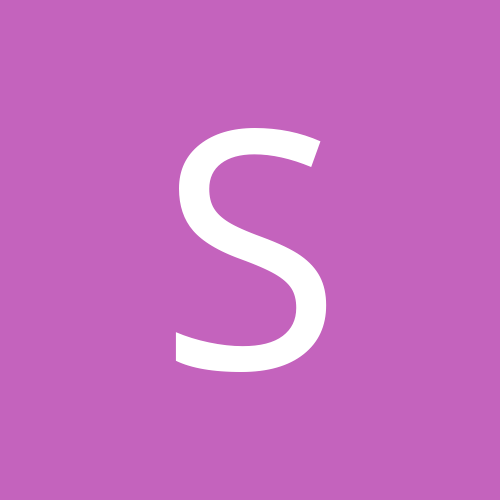 Content count

1753

Joined

Last visited
Everything posted by Secret Agent
Is this the first time Rock was the lead role in a #1 box office debut?

I'd like to know why a 5-0 Arizona State team is way back at 18.

You never know when a team will play a horrible game though. Just look at Oklahoma and Florida - dominated for 4 weeks then came out and played like shit against someone they should easily handle.

You would ave lost if I submited my picks on time. I guess this goes as a lesson to just submit the picks and not try and over-analyze the games which takes forever.

On the Oregon pick, I could see that. Wasn't UL ahead of Kentucky after losing to them?

It's all good. We can't win them all, unfortunately.

And this is what you get for never being late before. I better see the same strictness applied to everyone else, cause your no point crap for a 30 minute late deadline is costing me and there wasn't a damn soul on these boards that thought Boise state was losing that game. Let the picks decide the game, not some no point for being 30 minutes late.

I stopped with the #1 ranking. Waaah. Waaaah. Oklahoma should be number 1! Putting LSU over Oklahoma is retarded! I won't even read your rankings if LSU's over Oklahoma. Well who's #1 now, bitch? Who the fuck said anything about Oklahoma being number 1? You're a dumb ass; I actually agreed with your LSU #1. His ranking had WVU at 1, which is why I said I stopped reading.

I just went and checked. The game hadn't even kicked off at this point.

Florida? The defending National Champs get no love. Also, Oklahoma Fans will not exit stage right, they've still got to try and win the Big 12. As far as the NT hopes, who knows if anyone will go undefeated all season long. As far as the game goes; Damn Igleasis cost them that game.

Well, with the rest of my picks I'll either crash and burn or fly high. That's why I picked Air Force.

That way everyone can see how things should have happened.

My sent messages folder shows I sent it to you, damn breaking down message boards. Here it is again. THURSDAY Southern Miss at Boise State FRIDAY West Virginia at South Florida SATURDAY Penn State at Illinois Indiana at Iowa Air Force at Navy Syracuse at Miami of Ohio Clemson at Georgia Tech Louisville at N.C. State Michigan State at Wisconsin California at Oregon UNLV at Nevada Alabama vs. Florida State UCLA at Oregon State BYU at New Mexico Tiebreak #1: How many total points will be scored in the California/Oregon game? 62 Tiebreak #2: How many rushing yards will Wisconsin's P.J. Hill have against Michigan State? 128

I PM'd my picks before 7:30.

Yes. Sorry I didn't get my promo done yet but I'll post it as a stand alone when I finish I suppose. Please don't book Genesis at the Oracle Arena, that place is a dump. I had Raynor sold on the University of Phoneix stadium in Glendale, Arizona. We could also do the Rose Bowl again.

Hey now, where is Central Oklahoma on that list?

Jobbers? Yeah, okay. First of all; who the heck hasn't ran all over weak teams? Secondly, I never said who I'd make #1 but you better believe it wouldn't be USC. WV might be a 5 for now.

Tell me this show isn't like 7 straight days - each day being one season. That'd mean 3 different President's in less than a week. No, I don't watch this show because I never seem to be home when it's on. :\

I stopped with the #1 ranking.

So what you're saying, Chris, is if I beat someone 12-3 in this contest that'd be bad for me?

*faints* After three years I finally did it! Even if it's only for one week, I'll bask in the one week as it might not ever come again, so don't think I'm trying to inflate an ego... I'm just happy. I did make my worst picks of the season this week though so I was a little surprised. Just wondering, how many times has OU been ranked #1 in this contest?

2 weeks, UTBroward. 2 Weeks.

It looks like I got both of my differing picks correct and I was ranked #2, so how did I loose?

It really seemed like Oklahoma was just kind of going through the motions during the first quarter.