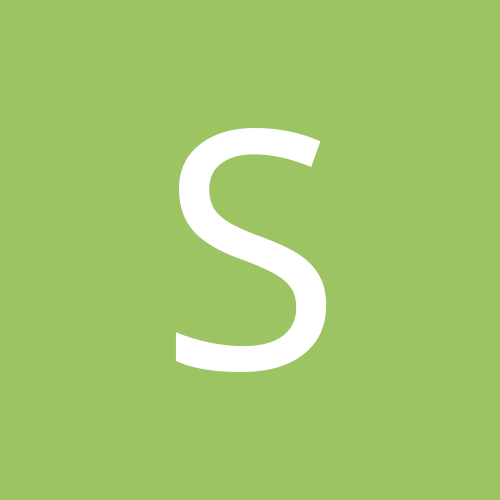 Content count

4850

Joined

Last visited
Everything posted by Styles
Shoot, was hoping Kershaw would stick around. Good pick, big time keeper potential.

Now, now, let's not be so harsh. Not all of us can afford the $10 magazine purchase necessary to participate in the league. The economy's tough, you know.

Where are the pictures? I'm lost without the pictures.

This guy from page 1 should be offered the spot.

All these names and numbers to keep track of! Who thought fantasy baseball would be this intense?!

I have GREAT news to report, MY FRIENDS! Yahoo has set up for the '09 season! Meaning all that Krankor has to do is set up the league and we can join. And I can breath a sigh of relief as Matt Wieters is listed, meaning my gamble paid off. (except for that whole "gabling on a rookie to pan out as a 1st round pick" gamble.)

I've been busy, but this is too complicated for me to figure out who's left and ranked where to make a successful pick. It's constant checking and re-checking of past picks and keepers. There has to be a simpler way. Make or steal a list of players. Grab a pen and open the first page of the thread. Mark off each player that has been taken. It takes 10 minutes. Here, I'll help: Willy Aybar has, unfortunately, been taken. However, his brother, Erik Aybar, still remains on the table. Plenty of Aybars to go around!

Oh look, he's back. N/m about the whole contraction plan then.

I volunteer to take over operations of Matt's team until the end of the draft, at which point I will contract his team and transfer the contracts of several of his players to my team and release the rest. Or, I can take his players and move the remaining team to Washington D.C. Whatever the league wants to do.

It's CLOSER RUN TIME! Carlos Marmol, RP

Some of us forgo the safe 1st round picks, you know, like Willie Aybar. And Krankor, good call on Mauer. He was my 2nd choice in case Wieters got slammed. I think you'll experience dividends from your catcher a lot quicker than I will.

OK, looks like I've got the green light to draft my boy. Hopefully it works out. Matt Wieters, catcher

Fransisco Liriano? Carl Pavano? Mark Prior? I seem to remember this too.

This is all happening because I missed out on drafting Willie Ayebar!

Look, Im taking all the risk here. The only other fair way to do it is to say no drafting of any players who didnt play last year at all through the draft which will just lead to a mad rush to pick them up off the waiver wire which isn't good either. It would be completely unacceptable for me to lose out on a 1st round opportunity because he shows up in say the 3rd round where I dont have a pick.

I'll have to think about my pick

Question: If only Yahoo eligible players will be available to draft, how will we be able to begin the draft before Yahoo's fantasy baseball system is available? We don't know what players are eligible until then.

OK, I don't know what the deal is but my messages say "0 new messages" yet I clicked it and I have your message. Weird. Anyway good that I got in before the deadline, I have a team to build.

Rockbirds keepers, as I have them now. SP Roy Halladay (2nd Round) 2B Brian Roberts (3rd Round) 3B Evan Longoria (5th Round) OF Jay Bruce (7th Round) OF Nick Markakis (19th Round) SP Johnny Cueto (Not Drafted)

I guess C seems the fairest option, though it sounds like a headache to keep track of. Luckily, that's no longer my job!

With BRUCE ALMIGHTY now up for the foreseeable future, I figured I could cut ties with Delmon who is having a dreadfully underachieving year for a pitcher in Cueto who's been underachieving of late as well. I'm sure both will snap out of it as the season goes on.

Good lord! When is Jay Bruce going to be called up already!? /salivating... Well, the answer is tonight! Too bad I didn't start him this week.