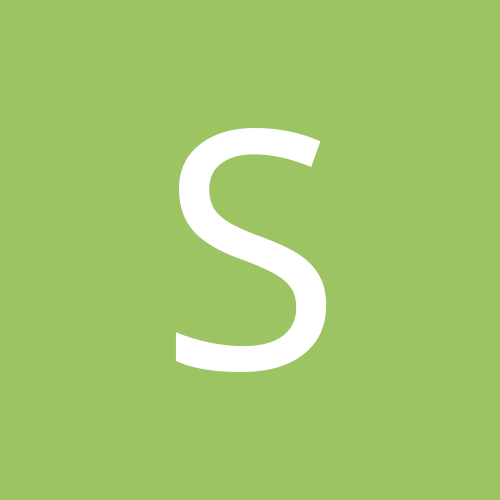 Content count

4850

Joined

Last visited
Everything posted by Styles
Good lord! When is Jay Bruce going to be called up already!? /salivating...

Trade #WHATEVER~! Gio Gonzalez for Jarod Saltahoweverthehellyouspellit Maybe the former will be up eventually, and maybe he'll actually be good, but he's been using up a spot on my roster, and his MiL numbers don't inspire much confidence that he'll be up and contributing any time soon. Meanwhile, the latter is being worked into the lineup more and should be a keeper. I'm still interested in a long term solution at SS if anyone wants to make any offers.

Well, I am dead last, but I guess that's the price of rebuilding. If anyone is interested in Frank Thomas, Brian Roberts or Tony Pena I'll hear offers for young players especially at SS, 2B or P.

Evan Longoria has been RECALLED! It's against the O's which sucks, but at least now I only have to carry 3 N/A players on my roster.

All my top prospects are starting the season in the minors. Every one. Ridiculous.

What has happened to you this year? You used to have a checklist and everything.

Lot of potential on my team. Can't argue with 5 players in BA's top 26 (gio gonzalez), 4 in the top 10 (franklin morales) and 3 in the top 5 (jay bruce, evan longoria and colby rasmus). The Rockbirds: CA Ramon Hernandez 1B/OF Billy Butler 2B Brian Roberts SS Edgar Renteria 3B Evan Longoria OF Nick Markakis OF Delmon Young OF Colby Rasmus UT Frank Thomas OF Jay Bruce 1B/3B Aubrey Huff SP Roy Halladay SP Aaron Haraang SP Ben Sheets SP Franklin Morales SP Adam Loewen SP Gio Gonzalez RP Francisco Cordero RP Tony Pena RP Brian Fuentes

Brian Fuentes, RP. I'm done! Yipee!

Might as well go homer now. Aubrey Huff, 1B/3B

Yeah he's not in the fucking yahoo player pool... Yeah, I was looking to take him a few rounds ago.

raises hand yeah, that was me.

That's not Daniel Cabrera. It appears to be Danys Baez, #28. Cabrera is #35, taller, darker and incredibly inconsistent. Enjoy your enormous WHIP!

Hopefully we'll have no more board outages (or was that just me??) Adam Loewen, SP.

I didn't get a PM so others might not have gotten it either. I agree with the move, the pace is ridiculously slow now and I forgot all about the early Japan games.

There goes my SECRET PICK.

Billy Butler, 1B/OF Considering Julio Franco may be amongst the more attractive 1B options left, I'll just go with potential again.

And....Vern Gagne PMed me to post his pick, so here you go. I even went through the trouble of finding the local newspaper's Spring Training coverage just to get a pic in his Marlins uniform. That's dedication. Andrew Miller, SP

Ramon Hernandez, C. Now slim and trim!

Me too. I thought i'd have the market cornered on Reds prospects.

Jay Bruce, OF. Holy top prospects batman! A big risk I know, especially with Big Dust managing, but let's face it, he'll be up sooner or later and once he is, he'll stick.