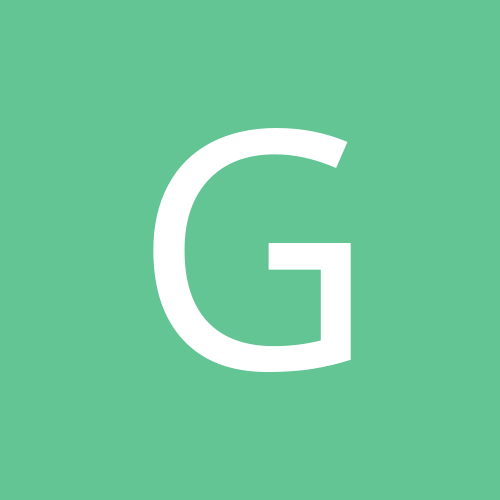 Content count

3226

Joined

Last visited
Everything posted by Gert T
Gert T replied to a topic in Sports

I like Hollis Price for Player of the Year, especially if Oklahoma wins the Big 12, as for Louisville, the way they've been getting beat lately, (20+, blowing big leads) makes me think they can't, but I have a feeling they have a big target on them in C-USA and can be more of the "hunters" in the NCAA's; 3 or 4 seed.

Gert T replied to a topic in Sports

Since the Lakers are gonna take there spot, could you imagine if the Rockets won the lottery? Yao & Lebron, and you thought Houston was a media circus this year! My Lebron pick: Clippers

Hey everyone, taking a break on a boring paper, is it pretty sure considering how much the crowd was against Steiner-HHH at Royal Rumble, will his match follow Undertaker-Big Show? I'd love to see them put this after Rock-Hogan and see the crowd empty. Also would it be beneficial to have the 6 man match an elimination match, screw Brock over early and elevate somebody else with the win. I would assume Team Angle will win this match but would it elevate Team Angle at all if they got the win with Kurt already eliminated?

Gert T replied to a topic in Sports

That 5 team trade is a lot of salary cap moving, does that benefit anybody this year?

Another little match editing, on the Unforgiven 2002 DVD, in the 8 man tag match they edited out Bubba nearly breaking Lance Storm's neck, it was kind of ridiculous I mean it really wasn't that "exposing" or anything, he just dropped the man.

I hate to just jump on the bandwagon, but Summerslam 90 was sweet because it was the first PPV when I started watching wrestling and I didn't even see it for about 10 months after the event. Other top PPV's: Royal Rumble 91/92: Loved the intro showing all 30 wrestlers. Great American Bash 96: Great show top to bottom, and was really Benoit's breakout match, the ovation when him & Arn beat the hell out of Sullivan was priceless.

I support a 2nd round too.

Gert T replied to a topic in Sports

Its hard for me to acknowledge being a Jazz fan, but Game 6 '98 NBA Finals, MJ scores, steals, (pushes off) scores. I am slowly getting over it since that will not now be the last highlight shown of him. Perhaps seeing him & Russell in the same uni's makes it a little easier too. MaGahee's injury gets an honorable mention since Will Allen went to my high school and the room of 10 cheered his hit and then went deathly silent after the replay was showed.

Gert T replied to a topic in Sports

As a Bengals fan, without a doubt Frerotte's INT comes to mind, no TD, but ran back 80 yards. As a Bengals fan I have to also include the time against Tampa Bay I believe the Bengals got called for a delay of game AFTER they called a timeout!

I'll even settle for a 1 minute segment at The World, you wouldn't be able to hear JR's questions over the boos.

Seriously, is there a pool on how long this guy lasts?

I'll take the Texans if nobody has them

Gert T replied to a topic in Sports

Well, I am by no means a Riley fan, but I do not think he did anything wrong in that situation, Artest did go over to Riley's bench. My only question is that NBA's 4 game suspension can only be for the two incidences with Riley and the gesture, because if you get mandatory suspensions for X number for flagrants, actions against Butler should not be included. I would say Artest deserved 2 games, 4 seems a little excessive.

Gert T replied to a topic in Music

My roommate has a 2 CD burned of Mike Doughty from Minneapolis I believe and it is pretty good stuff. He won't get big on his own, just fun bar stuff seemingly

Although I do not think 2002 was the worst year, I can see the potential for it as the one live event I went to was KOTR in Columbus. That crowd was so hot and was begging to pop for something, but the matches were so dull. It may not have been the worst, but I've never considered stop watching wrestling until October with as crappy as Raw was, if we could break it down to months and "brands", Raw this past October wins hands down.

Hey since we seem to have those top five matches fairly pegged down, where do you all think Edge & Benoit will end up, against each other? Putting Edge back with Rey? Personally I'd like to see an Edge/Rey match against Team Angle at WM. Also, as far as the which world title is shown more importance, I believe it varies for each PPV, as it was Brock for both Unforgiven & No Mercy, & then to the Raw title for SS, Armageddon & RR. Personally I think Hogan/McMahon may be the final match at WM because if the Hulk-a-stalgia is still strong it won't matter if an earlier match blows it away.

With the speculation of a Lesnar/Angle/Benoit match that people have compared to the WWF title match at KOTR 2001, do you think they'd steal another concept from that show and have Benoit & Angle do double duty. Maybe defend the tag belts early against Edge/Rey & Guererros in a triple threat match to open the show, then come back for the main event. If they did that they could have a hot opener and finish, which they have not had since Summerslam.

Gert T replied to a topic in Music

Yeah I agree they are two different drug type movies, as far as which one was more effective with its message was Requiem. However, I would watch Trainspotting again, which makes it more entertaining than Requiem.

Gert T replied to a topic in Sports

I gotta think Rogers chances are fading as this vastly overrated Michigan State team will now struggle to go .500, which is a joke considering how many home games they play this year and the fact they avoided OSU.