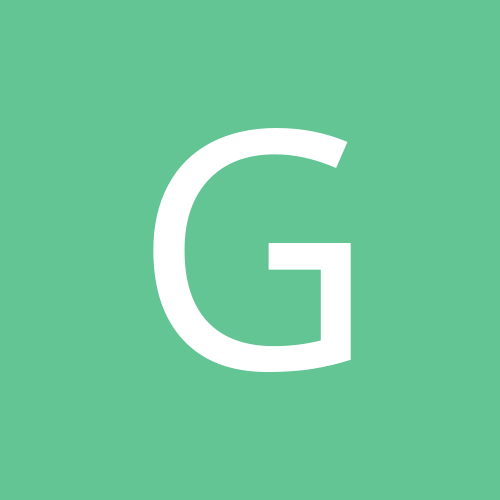 Content count

3226

Joined

Last visited
Everything posted by Gert T
It should be interesting with the No.1 seeds if Pitt beats UConn this weekend, and UConn then wins the BE tourney. Does Memphis get a #1 seed due to the winning streak? (Assuming that UNC and Oklahoma would get a #1 for winning their conference tourneys)

Agree with you Bored. I hate about hearing how a bubble team is not in yet, but if they win 2 games in their conference tournament they can play their way in. They have had 28 chances already to prove themselves. I think conf. tourneys only benefit the BCS schools.

The last two picks certainly threw me for a loop, but I will proceed with a bit of a homer pick. Hopefully I can keep the booze, drugs and motorcyles away from this guy, because he was great at his peak: Kerry Von Erich I wanted to find an NWA World Title pic, and I am pretty sure this is the gayest one that came up!

GREAT pick, my second choice in the second round. I am saddened, but had a feeling after you got Brody you may go Hansen in Round 3.

Hulk v. Brody, guessing there will not be a pinfall in that match!

Yeah Bruno/Savage in both their primes would be good stuff. The heat on Savage would be nuclear.

My next pick is the heel I had in mind when I started, a guy who could beat the hell outta Sting, and tell him about it in promos too. With my 2nd pick, I select: "Handsome" Harley Race

I will make my pick in 10 minutes.

I agree, all the picks so far have been good. It will be interesting to see how it looks after 40 picks and most if not all Main Events will be set. Tokyo was also 6th on my list, but I stuck away from it for reasons others have already stated.

Besides maybe not fighting Cain in his first fight back from injury, its not that bad. Realistically, how many wins would he be away from a title match? 3? 4? Might as well cross paths with Cain because he would have to sooner or later.

With my 1st Round pick, I select: Sting Wanted Savage badly because of the many options, but Sting was my next choice. Very happy to have him as a centerpiece. Territory: Dallas Future Home of the Gert Wrestling Federation: Cowboys Stadium Until then, pardon our construction, we will be based out of: The Sportatorium

Pick coming in ten minutes, sorry I left a window up.

Figured they were going to showcase Velasquez at 100, but if Penn-Florian is off, they need some more buzz.

Thats a good point LOTC, you're right I just couldn't see Nog being able to take Cain down.

I think it is about 1 fight too soon to put Cain v. Nog. Cain definitely needs to fight a higher profile name, like maybe a Herring, Kongo or Carwin-Gonzaga loser. And if they are thinking about putting Penn-Florian at UFC 99, I think thats a great business move. 98, 99 and 100 will all do monster buy rates.

Stevenson would be in a tough situation if he does lose to Sanchez in a convincing fashion. Could he beat 85% of the LW's in the UFC? I would guess so, but if Diego beats him early on it would be hard to see him as a fighter who could beat the Top 4 guys in his division.

Been a huge fan of this show since the beginning, great show. I cannot believe that he did not finish the eggs. With that little amount of eggs left, I would gladly vomit after the fact in order to win the challenge. The only restaurant from an episode I have been to is the Schmidt Haus in Columbus. The all-you-can eat Autobahn buffet is tremendous and is actually a pretty good deal at $12.95.

What type of injury does Hazelett have? I know he was scheduled to fight in C-Bus at 96, but I haven't heard what the injury was or how long is out for.

Which is quite the ironic statement, considering the source.

I wonder if there was a talking cactus in the crowd telling Denis at the start of the second round he had to fight back.

Gert T replied to Mik's topic in Sports

Is there any possibility of a lawsuit against MLB since names are coming out since that year's was supposed to be confidential? Obviously Bonds was unsealed by a judge, but what about everybody else?

Meh. I must have just missed the Lockdown on Fight Night. Anybody know when it locked?

Some Questions to perhaps to start the discussion 1. Better as heels or babyfaces? Babyfaces, they were just too damn popular. 2. Do you think they ever really shed the LOD/Road Warriors ripoff label? Part of me says yes at the time, because of how much bigger the WWF is/was. But in regards to this question, they haven't "aged well". 3. Similar follow up; Demolition or The Legion of Doom/Road Warriors? LOD, although I wasn't a huge fan of either team. 4. Where would you rank them amongst the great tag teams of their era? Of all time? Era, probably Top 5, All-time, maybe Honorable Mention 5. Favorite matches, moments, etc. The ending of SS '88 was memorable, wanting to get their hands on Fuji at WM V, and their work in the '90 RR match.

Hmm, kinda surprised they didn't save Kongo for the May PPV. I assume his fight will be on the PPV?

Gert T replied to Man Who Sold The World's topic in General Chat

Hate Stuart Scott then not LeBron. You wonder what the athletes really think about Scott. I would think 75% hate him.