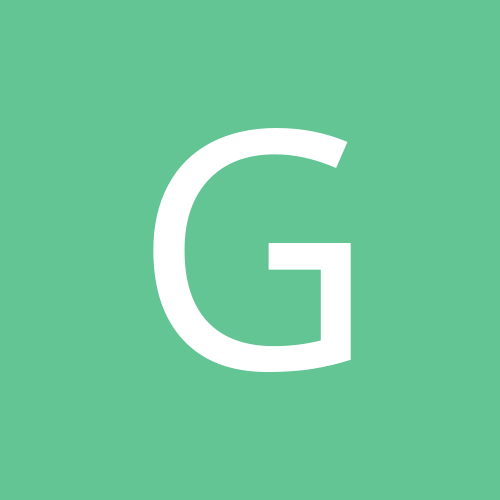 Content count

3226

Joined

Last visited
Everything posted by Gert T
If UT v. Ahmed was going to happen at KOTR, was it going to be face v. tweener? Or would they have pulled the Ahmed to the Nation earlier and he would have been a full blown heel by the time of the match.

I hoping the Bengals go with Mack, Unger or Luigs in the 2nd Round. I agree that the RB depth is very good for this year's draft. I could probably live with the Bengals waiting until the 3rd or 4th round. Unless someone falls that is too tempting to pass up.

Sorry to be late to the Karo-Kim conversation, but Lei I think you are spot on with the scoring comment. I think the round Karo won was much different in terms of "winning the round" than Kim. Although I would probably agree too that Kim did not do a whole lot to win the fight either. I do think Kim was robbed though.

Its funny that you say that because I was talking with someone today about how my interest in Liddell-Rua at 97 is more of a "how far will the loser fall" than the actual matchup.

Gert T replied to a topic in Sports

I HATE the Steelers, but even I think the "questionable" calls were both right. I don't think the NFL has any vested interest in who wins between Pittsburgh and Arizona, they could've marketed the hell out of Warner & Fitzy had Arizona. Congrats to Santonio Holmes, the first ever SB MVP to be arrested 3 times.

That's funny because I assumed she was playing a college student traveling during the summer. I could buy 20 or 21.

Still hoping Evans-Machida gets on the May 23rd card underneath Lesnar-Mir 2. But with that decisive victory last night Dana and Joe Silva may think it could headline a PPV.

I agree about Coach Brat. My problem with him is the conservative play calls and the unwillingness to utilize (scout and draft or get via FA) a pass catching TE. I think part of it is that Marvin loves to run the ball so much, but I just don't think Brat utilizes his strengths enough. I am guessing the Bengals may be a little gun-shy on a First Day RB since they have taken two in the last 5 drafts. One is off of the team (Kenny Irons) and the other SHOULD be out the door (Chris Perry).

Rock v. Rude in mid 1999 could have made for some interesting segments, and probably a better match than Rock-King Ass.

Gert T replied to Cheech Tremendous's topic in Sports

When people refer to the Pittsburgh QB as a soccer player from Brazil. It sounds especially creepy when Bill Cowher says it. Makes me think he has a lot of posters of him in his house. I don't know if it has been mentioned, but the fact that Boldin may not play because of a Hamstring, Hines Ward may be out with a Knee. And Ben has a Spinal Column and Skull that may affect his performance.

The breakdown I posted? It's actually pretty well put-together, and though I don't agree with all of it, it's easily one of the best breakdowns I've read on any fight. It's also especially good in the way it breaks down the odds for the fight. The irony is that I actually disagree with the guy's pick for the fight: I'm leaning towards GSP via Unanimous JD. Of course, I'm rooting heavily for BJ and will gloat endlessly should he win. I tend to agree with the thinking of the reviewer that you C&Ped. I like GSP, but I do not think he can KO Penn, I do think Penn could get a TKO on GSP. I think GSP would be more favored if it went to the judges, but Penn could take a decision too. Was a good review of the fight. That would suck for Kim, not that a victory over Parisyan means what it used too, but it would still be better than one over a stand-in.

I was thinking about the tag team one the other night, and wondering if wrestlers being in TNA will affect it. Will it include: Hall & Nash The Dudleys Harlem Heat And I am hoping they pull out some matches on the GSof90's that are not out yet (Bret-HBK SS92)

Either way 12-16 matches per year is a pretty sweet gig. I also loved how Hogan went 5 months without defending the WCW World Title.

Another interesting question, how many matches did Hulk Hogan wrestle in 1995? Clash of the Champions (w. Randy Savage v. Kevin Sullivan & The Butcher) Superbrawl V (v. Vader) Uncensored (v. Vader) Slamboree (w. Savage v. Vader & Flair) Bash at The Beach (v. Vader) Clash of the Champions (v. Kamala) Nitro (v. Big Bubba) Fall Brawl (War Games) Halloween Havoc (v. The Giant) Nitro (v. Sting) World War 3 (60 Man Battle Royal) Thats all I can think of, but I am guessing there may have been another Nitro match in there.

Are they going to throw Saunders out against a replacement or just shelve that match for later? Also, if Machida does win on Saturday, any chance that Evans-Machida goes on underneath Lesnar-Mir 2 at 98? Or does Dana think that can do buys as a ME?

UFC has loaded up Spike with programming today, I believe from 3 pm until 2 am. Kinda of a WM IV-Clash I vibe. Except that the more recongnizable brand is on for free today.

I agree that the two round finals were better since there would be draws and 3 minute matches. Did Goldust-Crush have a backstory, or was it a last second addition?

Crabtree at #3 is the HR pick, Curry at #3 is the safe pick. I like Sanchez better than Stafford, but it absolutely kills me to see mock drafts with both of them going in the Top 3. It makes me wonder if the people who do the mocks watch game film.

Thanks DH, I usually won't pay over 20 for a WWE DVD. I may head to Wal Mart now.

And I believe the Starrcade DVD set is $23.99 on wwe.com. Best price I have seen yet. Wonder if Flair would comment on why Ronnie Garvin was World Champ going into SC '87?

Gert T replied to Cheech Tremendous's topic in Sports

Ugh, first let me say as a Bengals fan I am disgusted that I am coming to the defense of Ben Ro. Do I think he is a better QB than Marino? Nope, not yet. But I do think that if he was asked to throw the ball 40 times a game he would put up more QB gaudy type numbers (granted he would have to release the ball earlier). I am jumping into this late, but I do echo the sentiments of those who are saying it does vary by sport as well as position (fair or not). And alf, thanks for bringing out the numbers for T-Mac, as the poor 4th quarter numbers do help cement that argument.

If we compared McNabb to Eli in the SB seasons whom had a better cast? Just food for thought. I agree that the Eagles should not get rid of McNabb, but I love how polarizing of a figure he is after a playoff loss. BTW, as a Bengals fan I would love to get the Carolina 1st Round pick you have for Chad Johnson.

A question I was going to ask: If Evans is fighting the winner of Machida-Silva, at what event will that occur? I gotta think it would be 98 since 97 already has Silva-Leites, Liddell-Rua and Sherk-Huerta. But then Rampage has the longer layoff and Evans' camp could push the fight back later.

I remember being excited about this show due to all of the exciting singles matches. An odd card all around.