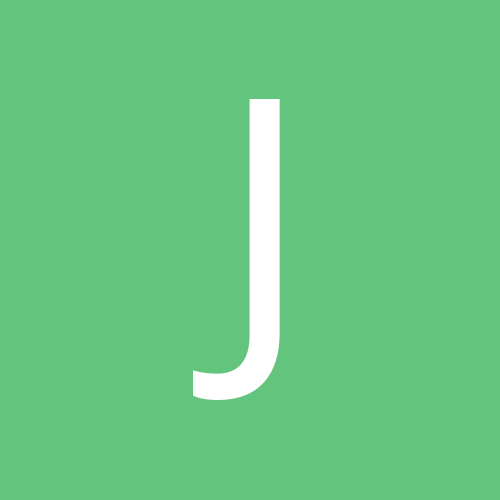 Content count

940

Joined

Last visited
Everything posted by janusd
Woohoo! I could outlive Ejiro's title reign that way.

By the way, C4, just for the record... Your arse is mine.

.....At least it's not another title defence Throw in sleigh-like dumpster. Push sleigh-like dumpster off stage. Fun.... At least after the Xmas break that damn left shoulder will be 100%

OPENING PROMO -Fugue explains how it feels to have orchestrated his rise to the top and the downfall of a spy. If he wants, CC will make an orchestra available to him for this promo. Oooo. Maestro Insanio (*points at that cage match with Myers*) comes out to talk. Even I can imagine him coming out to the Ode to Joy. Can't wait to see what he says. SINGLES MATCH "Mountain" Mike Moran vs. James Morin Assuming it's not a no show, I'll go with the 3M. EUROPEAN TITLE MATCH Janus vs. Insane Luchador We'll see. I'm hoping I can hold onto the title after winning it . Although that shoulder problem really needs to get rectified - although it makes for a good weakspot... TRIPLE THREAT FIRST PIN WINS MATCH C4 vs. Jack the Ripper vs. Dace Night *marks out for Dace* MAIN EVENT FIRST BLOOD MATCH TO DETERMINE THE NUMBER ONE CONTENDER TO THE WORLD TITLE!!! Wildchild vs. Ejiro Fasaki Ooooo....this is close. So very, very close. We could see M7 fighting each other for the title if Ejiro wins, or a strong contender in Wildchild. No prediction. (And why is this thread entitled "Crimson Predictions" Ejiro? )

Oh, and... *calls first promo - after Fugue's, of course* Edit: Fasaki, where the hell are you? I need you to check your PMs, dammit!

Wow. I really liked your match - the choice had to be close. I was actually rather sure that you'd beat me out as you have the experience, but I guess not... Left shoulder. Not right. Just a friendly pointer. *marks out like a five-year-old* This was a classic move. Maybe I should have him execute it like that more often I absolutely loved it. Then again, I'm a sucker for Hogan's style. The whole scene with Wildchild was well worked. Unintentionally got Janus DQ'd, and when Janus' temper started to slip, Wildchild's did, and all hell broke loose. Very, very nice. Good thing his attack was in the rest period or you coulda gotten a quick fall And Janus loses in resounding style, by learning he not only can be pinned, but made to tap out!! I loved the match as a whole, and can't really see how you lost out to mine. Like I said before, I'm guessing it must have been a real tight decision. You could always try and get your title back.

Yay! I got my plain standard match! Although it's a title defense. Ah well. TIME TO KICK BUTTZ0R!

I didn't really have anything in mind. I was more along the lines of "Holy crap, how am I going to write a match with FOUR people" and just went with whatever my brain told me. "I'm learning as I go"

C4/Insane Luchadore vs "Mountain" Mike Moran/Jack the Ripper Hmm...I'll go with C4 and IL on this one. SJL Ejiropean Championship, 2/3 Falls Ejiro Fasaki Vs. Janus I'm not going to guess on this. Ejiro has confidence in me, I have confidence in him....we'll wait and see. Wildchild vs Arianwyn Rivenstone Arianwyn to pick up a win after the Fisherman's Wharf Brawl. SJL World Heavyweight Championship Match Johnny Dangerous Vs Fugue Well, Fugue has Ejiro as M-7 backup, but in that event, Johnny seems to have Wildchild and Dace on his side....a second no guess here. Anything could happen. (God, it's 3:09am and I sent in my match like...an hour ago. Why am I still up?)

I call a promo just before my match! (hey, I did a promo once, I can try doing it again )

Ejiro, all your title are belong to me! You are on the way to defeat! Hmm, 2/3 falls. Closest to a normal match I've had so far....after this, could I just have a plain singles match whether I get the title or not? Now, off to see Ejiro's stats...and wonder about possible match interferences.

Jack, you are twisted, sick individual....who at the same time is refined enough to not actually believe he's sick. Good, short promo.

SINGLES MATCH "Mountain" Mike Moran vs. C4 Hmm....since I've not seen either of them....I'll flip the coin. *checks* The 3M. WILDWEAPONS MATCH WildChild vs. "Hollywood" Spike Jenkins Let's go WildChild! *clap clap clap-clap-clap!* FISHERMAN'S WHARF BRAWL Janus vs. Dace Night vs. Arianwyn Rivenstone vs. Jack the Ripper I'd pimp myself out here, and I'd be happy to win - I'm guessing either Jack or Dace will with their experience though (Jack, I'm going to comment on your promo! Really! ) SINGLES MATCH Insane Luchadore vs. Matt Myers Hmm....I'll go for the Luchadore, if only cause I squashed his BUTT in the No. #1 Contenders match. MAIN EVENT HANDICAP MATCH Johnny Dangerous© vs. Ejiro Fasaki/Fugue JOHNNY DANGEROUS! If only cause I want him to slap Ejiro around for me for the coming title match.

I scraped together my three-way winner on a bad day. Now I have a four-way match to write....and it's a street fight....meaning anything goes.... Now, if I can remember it's not just me and someone else, I'll be fine. (And not knowing anything about San Francisco isn't gonna help the running around )

In that case... *calls first promo of the card*

*looks around nervously, then raises his hand* Can I have a promo? (I'll also need to know who to send it to, and when the promo takes place. Can you tell I'm nervous? )

Hmm, no disqualification....I've been looking for a reason to have Janus cream someone with a chairshot, and I think I've just found it. Imagine all that muscle slamming a chair on your skull. Yeah. Anyway, time to get writing. NO MERCY TO THE HEEL!! Ah, question. Is this match under triple threat or elimination style rules?

I finally have the guts to try and comment on these without feeling like a total noob. I love the feel of this one. A look at the Judge's past, showing that even the sternest, greatest of the league are only human when it comes to their troubles. Can't really say much more...it's all in how it feels, and I can't explain that.

HARDCORE MATCH MVS vs. Arianwyn Rivenstone - Hmm...I'll vote for the newbie in this case, since we haven't seen what she's got when it comes to a match yet. Good luck! SINGLES MATCH "Hollywood" Spike Jenkins vs. Janus - ME! Just like Spike, I'm egotistical enough to vote for myself. SCAFFOLD MATCH FOR THE EUROPEAN TITLE Wildchild vs. Ejiro Fasaki - Hmm. My money's on Ejiro here. M7!! MAIN EVENT DOUBLE ELIMINATION BATTLE ROYALE FOR THE WORLD TITLE Judge Mental vs. Fugue vs. Johnny Dangerous vs. Insane Luchador vs. Dace Night - Goooooooooooo DACE!

Janus no win Euro title shot! Janus mad! JANUS SMASH! */Hulk imitation* Annnyway. Let's see. It's me and Spike. (Damn, I keep thinking Spike Dudley, then I look at his stats ) Let's see....4500 words. I can improve that much. Hopefully. I nearly made 3000 words last time. I'd call a promo, but I did give Janus low charisma.

LAST MAN STANDING European Ejiropean Title Insane Luchadore vs. Ejiro Fasaki My money's on Ejiro. Not sure why. I think it's the whole Magnificent Seven thing inspiring me. I like evil heel stables. ELIMINATION TAG Contendership for a European Title Contendership Match Dace Night/Janus vs. Jack the Ripper/James Morin I'm still warming up on how to write to the word limit here - my money is on either Dace or Jack. SINGLES MATCH "Hollywood" Spike Jenkins vs. Fugue From what I've read? Fugue. Squash. "FIVE WOUNDS" PROGRESSIVE STIPULATION MATCH; TWO-ON-ONE Non-Title Johnny Dangerous and Wildchild vs. Judge Mental My money's on the Judge. I might play a giant face, but I have this thing for heels, as said.

I'm in an Elimination Tag match...good lord. This promises to be....painful. If I manage to win this....somehow.....I think I'd go into shock. *starts gathering mental resources* Time to see if I've got the skills.

Writing skill, don't fail me now...

*edited as of 03/01/2003* Smarks Board Name: janusd Wrestlers Name: Janus Height: 7'2'' Weight: 350lbs Hometown: Sydney, Australia Age: 30 Face/Heel: Heel Stable: Maginificent Seven (sole member in the JL) Ring Escort: None Weapon(s): Anything that comes to hand. Quote (spoken coldly): "Confident. Cocky. Lazy. Defeated." (What he means: Confidence leads to cockiness, which leads to one being lazy/overconfident, and that is their downfall.) Looks: Black leather pants and boots. Bare upper body. Black fingerless gloves. White-dyed long hair and green eyes, with a tiny white goatee . Has three long 'scars' slashing diagonally across his chest. His muscles are proportinate to his large frame, leading him to look almost monsterous. Face Entrance: The lights go out, and a spotlight settles on the stage as the gentle opening riffs of "As Darkness Falls" plays across the arena. The Smarktron shows a solitary figure standing in a room, looking out the window - occasionally changing angle. As the gentle riff turns heavy, lightning strikes outside the window to reveal Janus' face, yelling soundlessly along with the "ALLLLLLLLLLLL RIIIIIIIIIIGHT!" of the song. He steps out into the spotlight and walks towards the ring as the Smarktron flashes his name in a deep green colour, then switches through some of the devastating moves he's done so far in his career. He climbs into the ring from the apron and lifts his arms in victory, then waits for the match to begin... Time to dust off that old heel intro..woo! Heel Entrance: The lights go out all across the arena, plunging the place into darkness. Nothing happens for several moments, until the start of Fear Factory's "Resurrection" can be heard. On either side of the rampway, blue pyros begin to fountain into the air as the lyrics start: "Consumed with memories, That preceded today. Given a chance to bereave Life that's slipping away!" As the heavy guitar chords hit, a spotlight focuses onto the stage entrance as Janus strides out from behind the curtain, tossing his hair from his face and stalking towards the ring. Each blue pyro goes out as he passes it, and he climbs into the ring slowly and stoically. He stands in the center of the ring, lit only by the spotlight......and lifts his arms into the air. *BOOM* Blue flame-pyros explode from the turnbuckles ala Kane as the lights come back on and "Resurrection" fades out as Janus waits in the ring. Stats: ¯¯¯¯¯ Strength: 9 (Can throw almost anyone around with terrifying ease. Get into his weight range and it's not that easy, but he can still do it) Speed: 2 (He's no turbo-man. He relies on his power and resilience to see things through) Vitality: 7 (Takes a licking and keeps on ticking. Hit him with all you have and he'll keep coming back. Especially if you let him rest) Charisma: 2 (He's good looking, for a seven footer. Just not the most motivated speaker. Actions speak louder than words) Style: Power-based. Signature moves: Chokeslam Implant DDT Sit-Down Powerbomb Full Nelson Suplex High-Angle Spinebuster The Gore Common moves: Single Arm DDT Inverted Atomic Drop Pendulum Backbreaker Big Boot Gorilla Press Slam Whirl Sideslam Death Valley Driver Full Nelson Drop (Bubba Bomb) Shoulder Breaker Standing Legdrop Surfboard (submission) Rare moves: Frog Splash Darkness Falls - Tombstone Piledriver from the top rope (After his European Title match, Janus noted that this move was very difficult to set up, and thus this has become a 'move of convienence', to be done if his opponent sits him on the top rope...you get the idea.) Finishers: Rage Unleashed - Vertical Suplex into Tombstone Piledriver (Janus hoists them up into a vertical suplex, and then drops them into the Tombstone Piledriver. Since his more aggressive attitude is making a comeback, he'll sit out regardless of who he faces) Dark Bomb - an old finisher from back in the day. Essentially a Last Ride powerbomb, but rather than have the opponent take the impact on their back, they take it all on the neck and head. This is his "I'm PISSED OFF WITH YOU" finisher, and he will always signal for it by tucking their head between his legs, and then lifting both hands and cutting both across his throat before lifting them up to execute the move. Notes: Silent and taciturn, Janus is one of those 'forces of nature' that you don't mess with. He shows absolutely no concern for his own body when in a match, and will do whatever it takes (period) to put his opponent out. Bio: Janus had been on and off the wrestling scene several times in his career. Only the important points really stand out for him. A Sydney-born Australian, he learned soon enough that his size as he grew could be used to defend himself - not once did he ever bully people. He turned this into a skill, even learning some amateur wrestling during his high school days. He graduated and immediatley sought out a wrestling school, because the amateur stuff he had learned had whetted his interest - that and some part of him liked the concept of being a 'good guy' on TV. While he'd shown impressive talent, Janus had never gotten around much. He only got into two feds, both which had gone under sometime after his arrival, although not due to his presence. In both, his concept of being a 'good guy' was taken away as he was made to act as a heel. He found it interesting, but still preferred to be a face. Something happened though, something Janus didn't tell anyone. His tenure as a heel became more and more serious. He became more taciturn and aggressive in the ring. In his first fed, his career ended after he planted both the Dudleyz through tables with his stiff stiff stiff Dark Bomb. The second federation only egged on his aggressiveness and seemingly disturbed behaviour by putting him a "Ministry" type group. The federation saw it as a gimmick, but the group was very serious with their dark and gothic style. Something about it disturbed Janus, and after that fed went under, he left the wrestling scene for a while, although he did keep in touch for a short while with the "Ministry" leader. Some time later, Janus resurfaced on the wrestling scene, and went through several small indy feds to get rid of his ring rust. The only change was that he made very clear his lack of desire to be a heel. Then the Smarks scouter found him, and his test match was deemed a success, and Janus joined the ranks of the SJL. The seven foot, silent 'good guy' made his impact by working his way through the ranks, even capturing the European title off the long-reigning champion Ejiro Fasaki. However, Fasaki reminded the giant that just because one is a bad guy, does not mean one is evil. Following a loss to Ejiro and his Magnificent Seven partner Fugue, Janus received the respect of the champion, and his words that night seem to have struck something in the giant. This was proven on the show before the first SJL Pay-Per-View, as Janus stormed out after the Ejiro/Fugue and Johnny/Wildchild match to beat the hell out of the two WDN members, and thus showing his alignment with the Magnificent Seven. What lies in the future for Janus is uncertain, but as far as he is concerned, the Junior Leagues and the SWF are his home. And he's going to hurt anyone who gets in his way.