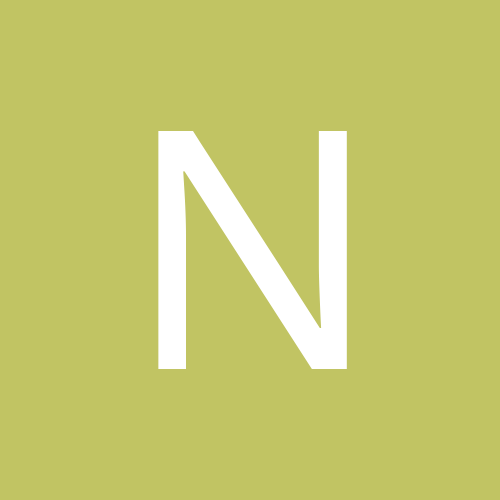 Content count

3644

Joined

Last visited
Everything posted by Nevermortal
Modern Man's Hustle. Act like ya heard

Nevermortal replied to UZI Suicide's topic in Music

95.5 WBRU: Providence, RI 1 3 Doors Down Let Me Go 2 Audioslave Be Yourself 3 Audioslave Your Time Has Come 4 Beck Girl 5 Billy Idol Scream 6 Breaking Benjamin So Cold 7 Breaking Benjamin Sooner or Later 8 Coldplay Speed of Sound 9 Dave Matthews Band American Baby 10 Foo Fighters Best of You 11 Garbage Why Do You Love Me 12 Gorillaz Feel Good Inc 13 Green Day American Idiot 14 Green Day Jesus of Suburbia 15 Green Day Holiday 16 Green Day Boulevard Of Broken Dreams 17 Interpol Evil 18 Jack Johnson Sitting, Waiting, Wishing 19 Jimmy Eat World Pain 20 Jimmy Eat World Futures 21 Linkin Park Breaking The Habit 22 Modest Mouse Float On 23 Mudvayne Happy 24 Muse Stockholm Syndrome 25 My Chemical Romance Helena 26 Nine Inch Nails Only 27 Nine Inch Nails The Hand That Feeds 28 Oasis Lyla 29 Papa Roach Take Me 30 Papa Roach Getting Away With Murder 31 Papa Roach Scars 32 Papa Roach Take Me 33 Queens of the Stone Age Little Sister 34 Sasquatch & The Sick-A-Billys Beyond the Sun 35 Shinedown 45 36 Staind Right Here 37 System of a Down BYOB 38 Ted Leo and the Pharmacists Me & Mia 39 The Bravery Honest Mistake 40 The Killers Jenny Was a Friend of Mine 41 The Killers Somebody Told Me 42 The Killers Mr. Brightside 43 The Killers Smile Like You Mean It 44 The Mars Volta The Widow 45 The White Stripes Blue Orchid 46 Three Days Grace Just Like You 47 U2 City of Blinding Lights 48 Weezer Beverly Hills 4 Killers songs, which is a step up from a few months ago where they could play any song off of the U2 album at any time.

I was about to say the same thing.

I dunno, I went to a Senses Fail concert a while back.

Kotz has sucked lately, combine that with the fact that he annoyed me on AIM once, trying to get me to send him an episode of RAW makes him my choice of worst poster. Plus, Star Wars sucks.

I know zero of these bands.

Give Tenzan a token defense against someone like Makabe on a tour before July, feed him Fujita in July (which is planned), let him do well in the Climax (but don't let him win), feed him Nakamura after the G-1 (set it up with Nakamura getting a flash win over him, build up the match by saying that Nakamura has almost always had Tenzan's number), token fall title defense, then get to December and finally do the winner of G-1 (hopefully Tanahashi) v. Tenzan so the G-1 winner goes over for the "surprise" December title switch. I just hope they don't shoot it to Fujita.

You know, for someone who accomplished something that was rather unprecedented (holding IWGP & Sankan simultaneously), it sure was treated rather low on the NJ totem pole. Not only does it make Kojima look weak (for being unable to beat Nakamura, and for losing the IWGP to Tenzan, notable title scene choker), but it makes AJPW look like shit too because it made their title holder look bad. I figured the double title angle, while unique and historic, had no happy ending because in the end, one of the companies was going to look bad. This show looks uninteresting to the max. The only match I have interest in watching is the Super Dream tag, because that was most likely fun as hell. The rest is bleh. One of the good points of the show is the return of Shibata & Murakami. Hopefully that kickstarts some life into the boring NJ landscape.

Dave Chappelle is a pussy. Give the show to Charlie Murphy.

If I were to get a tattoo, I'd get a big cock on my forehead. Because no one will ever mess with the crazy motherfucker who has a cock on his forehead.

Nevermortal replied to Giuseppe Zangara's topic in Music

Duran Duran - "Wild Boys"

If you like the Fire Pro engine & Japanese wrestling, you'll love KOCII. If not, then you'll think it's the worst.

I'm not paying $80+ on a wrestling game no matter how good it is. I actually paid nothing for it. Only people who suck and can't pirate do the import thing.

So yeah....how about that King of Colosseum II....

Nothing touches King of Colosseum II.

This topic is silly. The only holds that are remotely useful in a real legit fight are chokes and if you apply one correctly, an armbar. A simple sleeper will work well too. Though Jushin Liger did attempt a rolling koppo kick during a shoot with Minoru Suzuki.

Nevermortal replied to Rob E Dangerously's topic in General Chat

Tony Danza is so awesome.

Nevermortal replied to LessonInMachismo's topic in Music

Zakk Wylde's role should be a guitar player in a band, rather than trying to front his own band, because Black Label Society is boring and awful.

I'm putting X's on my hands and wearing a bandana around my mouth. Hopefully I can find a new white studded belt. It is important to be fashionable.

Who raised the briefcase?