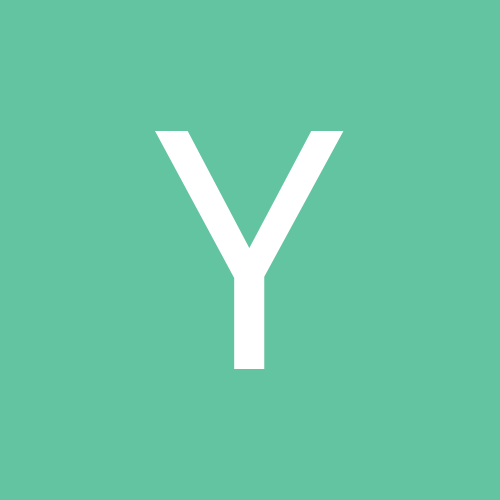 Content count

3410

Joined

Last visited
Everything posted by Yuna_Firerose
Kudos to Lakisha doing such a sexy song as she is, well, a full-figured woman.

Wait, what? The two movies aren't even close to being similar. I'll admit BoG has its faults. It's rather formulaic (aren't all sports movies?) and some of the characters are 2d. But, comparing it to a movie about 40-something actors reaching rock bottom in their careers? ...Nope. Not even close. For some reason, as much as I enjoyed it, it didn't feel like a typical Ferrell movie. Not like Anchorman or Talladega. I can't quite put my finger on it, but BoG is somehow seperate from those others. Still good, no doubt about it, and certainly just as good if not better than Talladega, just not Ferrell's typical work. Then again, I may need to watch it more. =D

I loved it. Completely. I'm already buried deep in the fandom before I'd even finished the film. If I had one complaint, it would be that the film is far too short. I would've loved more of Chazz and Jimmy's bickering. It reminds me most of Zoolander, 'cept only gayer. In fact, I'm surprise just how much of a wet dream it is for the slash writers. The only thing that could've made it better was a Talladega-style kiss at the end...but, I suppose a simple peck on the cheek will suffice. For now. For the dvd, I outright demand a commentary. At the very least some bloopers, goshdarnit.

Yuna_Firerose replied to gWIL's topic in Technology

The laptop I'm using now is perfect for those features. It's a Dell Latitude 110L -- came from my school, actually. I've no idea about how Vista might run on this type. I've had it since Feb.06 with XP Pro. It came standard with CD Burner/DVD Player, though I recently upgraded to a DVD Burner. As for gaming, well, look at the specs. This type of laptop is decidedly non-gaming - all the new tecchy games is definetly a no go - but I was able to play Indigo Prophecy and Vampire Masquerade: Redemption.

Yeah, but most of the DVD5 versions seem to lose some of the cutscenes. But I"ll keep looking =)

I figured out the problem. It was the media I was using. Games work perfectly fine on Memorex DVD-R (gold standard, I think?) but on the other discs - the one withs 'printer friendly' blank tops - they don't. The printer-friendly ones are most likley not Maxell. So far I've dowloaded and played: Resident Evil 4 (probably the most used disc of my collection) Resident Evil: Code Veronica X (waste of a disc) Legacy of Kain Defiance (just started - interesting, but the camera really annoys me) Devil May Cry 3: Special Edition (goddamn if that first boss in Mission 2 hasn't killed me multiple times!) Haunting Ground (Absolutely beautiful, and I love the different play style) I have five or six discs left for games. Any recommendations? I was thinking of God of War, but unfortunately, that's a dual-layer game >.>;

Maybe the bastard is just growing on me but... I actually think Sanjaya was good this week. Not great, but for his norm, it was...exceptional. What's really bland about this season is how predictable it is. Or maybe I've just not noticed it in past seasons. But here, it seems like everyone sings the same tune.

...Wait, WHAT?! Did he just scream out "Welcome to the Universe of Sanjaya"?!?! o.O

Isn't this the same shirt that Gwen wore last week? Same style, at least. EDIT: Okay, OW! That last note totally hurt my ears.

"You got rhythyms, you got CDs, #1s, concert halls..." Geez, Paula, quit drinking. "You can't be mean just to be mean." "Yes, I can." That sounds like an argument between a hubby and housewife. I couldn't resist saying. 0;P

I would be only slightly surprised if Sanjaya makes the final two. I think people just vote for him due to that crappy hunger strike bullshit. Which, if people actually believe is real, then more power to 'em. The girl would most likely be dead by now.

I knew this was comin', but I'm still saddened by it. I gotta wonder why he was so terrible last week. Maybe he got some bad family news or somethin'.

Okay, what the fuck is up with the 'WHOOOHOOO....YEEEHOOOOO!!!' part of the song? Am I the only one finding it *incredibly* annoying?

Well looks like the Sanjaya hunger strike continues. I wouldn't be surprised if the woman tries to sue AI if she gets sick from it.

Hmm...odd that House is starting at 9:07 tonight. Why is AI going into overtime, when they haven't before...?

Another Blades of Glory trailer!! Yay!!

Wrong. People will remember the hair and not the performence. Smart move by Sanjaya who knows his market. Well, yeah. That's all the tweens will focus on. But, I mean, for anyone who watches this program for its singing, the hair is just ridiculous.

Funny how Randy and Paula barely said anything for Sanjaya's performance, which was unbelievably terrible as always, yet dogged Sligh like nothing else. That outfit would be hot on someone else; the hair is just... no excuse for it, really. It's stupid. But Simon was right. No matter what they say, the tweens don't care.

Wow... this performance of Gina's makes up for the trainwreck that was "Paint it Black". The outfit, however, could use work.

Yuna_Firerose replied to AndrewTS's topic in Technology

...I've really no idea what Ichiban has said. Anyway, yeah, I've noticed that it seems to like to crash. But the restore feature works wonders -- it always brings my tabs back up after crashing. But I've never had the PC lock-up issue.

Damn Blake.... for some reason I have his "Time of the Season" stuck in my head. So naturally I downloaded. And they must be releasing their top 12 CD soon, or releasing something, because I found a studio recording of that song.

"I think Ryan would really like Simon's thumbs up, way up." ... Uh, no comment from me. 0:) But the old guy host is really unprofessional. "He's interviewing a bodybuilder, OH NOEZ! -covers eyes" ...Yeah, what the fuck? Showing the clip in that context was really damning, sure, but who knows what the whole thing was? While I found the interview amusing, especially the snarky lil comments from the guest, it's really not something that should take up space on a news station. Then again, it is miles above the entire Anna Nicole corpse-humping on most of the other stations.

Speaking of, there's apparently some girl who is starving herself until Sanjaya gets booted off. Such was a story on Fox News the other night... which I didn't watch. It just wasn't worth the time. For tonight, my vote is on either Gina or Sanjaya going tonight (or both? are they booting one or two now?)

You pretty much hit the nail on the head there. I've yet to hear the Stones version of the song - though, out of curiosity sake, I may give it a listen - but even I knew they totally destroyed the song. Gina was all for this gothic-rocker version but it was so completely out of tune with the melody, which was more light and 70ish. The two didn't mesh at all, and it's not entirely Gina's fault. Luckily for her, in two weeks it won't be remembered.