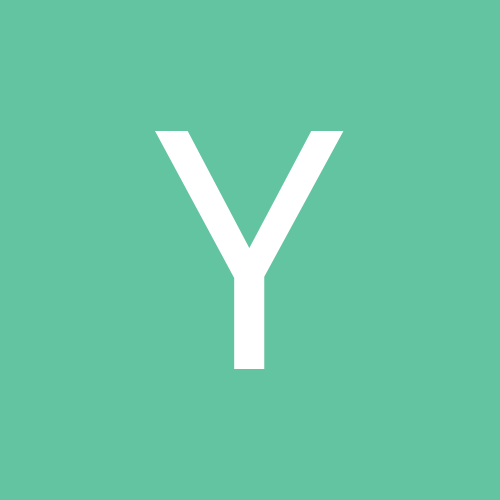 Content count

3410

Joined

Last visited
Everything posted by Yuna_Firerose
Try listening closely to Rey's music....it makes lots of sense. Hell, it even mentions WCW! (minus the last W....) Trish and Steph's music are okay.....but not good entrance themes. Trish just looks awkward when she tries to move in tune with her music. Although, it's kinda funny how her song speaks so highly about her "HO! It's time to rock and roll! HO! This time I'm in control...." and so on and so fourth Kinda like "Always", eh? LOL I hated that song! But, damn WWE played it EVERY....SINGLE.....SHOW (or at least part of it). Then they made that AWESOME music vid for Survivor Series.... *sigh* Now it's downloaded and safely lodged in between "3 Minute Warning" and "B_C_R" (Billy, Chuck, and Rico's theme song....I just named it oddly) And it will stay in that spot....because I organize my folders alphabetically

Who is Rulon Gardner?? Y2J vs HBK would friggin' SUH-WEEEEEEEET!! They both have KA-EEEEEZMA (as Eddie said once), and both can get a crowd going. Those two are so good, they could probably play chess in the middle of the ring, and STILL get crowd reactions. Meanwhile, if HHH played checkers in the ring (I doubt he could handle a complicated game like chess), he'd put the crowd to sleep. No, now that I think about it....even the NET FANS~! would mark out for the Y2J/HBK chess game. They'd wonder over what it adds to the feud, and get all "suppose this happens" about it. Why am I talking about chess/checkers?? LOL I have no clue.

Why couldn't they do the damned wedding THIS week? Noone will be watching, and noone cares about the lesbian/incest/old guy type of wedding. Personally, I LOOOOOOVED Billy and Chuck's wedding, and liked how long it went. But if Dawn/Al goes that long.....well, in Mr. Charisma's words, "I'll kill myself, I swear to God" The Guerreros, Edge, and Kidman will of coursedo the best. So, I'll watch to see them. Especially B2's and Guerrero's backstage segment....that'll be awesome! Considering we were deprived of Eddie talking at ALL last week (I heard he had food poisoning), I'll be glad for this Thursday. But WTF are they doing with Angle?????? Makes no sense. Anyway, I found a more detailed spoiler report at http://www.lordsofpain.net/news/2002_/articles/1040652800.php

Firstly, it's Yuna. Secondly, I don't watch WWE for the Divas. Most of the Diva's wrestling is weak and just plain boring to watch. The only time the Diva's are entertaining is in backstage segments, for example....Trish with Jericho, Test with Stacy, and most importantly of all.....KING STEVIE AND QUEEN VICTORIA~!!!

OMG!! How could you forget the most IMPORTANT thing the top guy does!! How could you POSSIBLY forget that he.....has to......spit water! OMG, AND HE HAS TO POSE, DON'T YOU DARE FORGET THE POSING!!!! Gee, it's no wonder the top guy has no time at all.....

Of course, a minute after I post that.....the match ends! I JINXED IT!! HURRICANE WON!! By the way, does everyone hear know about his site? Isn't it kinda funny how the low-card guys can take time to do commentaries (Shane Helms, Matt Hardy, Lance Storm...who updates weekly) but the midcard and uppercarders can't?

Heat going into.....OVERTIME?? *gasp*

Oh dear, oh dear, oh dear...I won't discuss slash, I won't discuss slash........

*agrees* Get back to the WWE hottys, dammit!! Of course, they had to leave the Divas match un-cut, but can they do that to an ACTUAL match? Noooooooo, of course not.

Of course I just noticed her shortness.....I never pay attention to the Divas, with QUEEN VICTORIA~! being the exception, of course. Raven channeling the RTC? *giggles* Considering all the slashy fics with Stevie and Raven...... *pauses* Nope, I will NOT go there. Every time I do, I get banned from the forum (Wrestling-Edge - 2times, Lordsofpain - 3times....)

Yup, I'm a female poster! Thankies for the welcome! HURRICANE!! HURRI-CANE!! HEEEEEEY, NEW SHIRT! And new mask! DUDE!! HOLY BRAINSTORM!! Does Raven have contacts in?? So totally REEKS of SHIBBIOSITY~!

RAVEN!! RAVEN!!! *marks out* GOOD GAWD IS HE HOT!! Whoah!! Does Raven look tall compared to Jackie! Jackie must be SHOOOOORT!

Who cares about Molly! Last I checked, there was SUPPOSED to be Raven vs Hurricane! DAMMIT, I NEED MY WWE HOTTYS!! Ah well....at least I saw Queen Victoria and King Stevie in all their HOTNESS~!