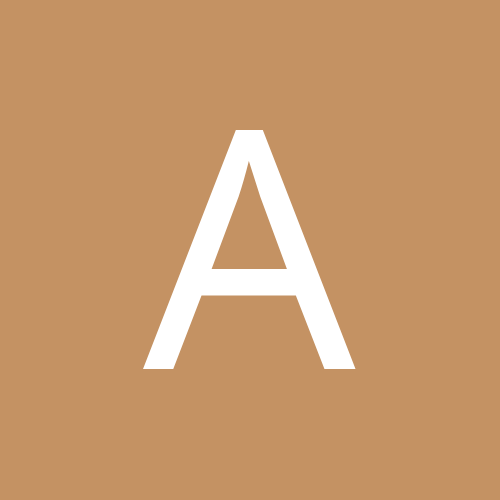 Content count

3495

Joined

Last visited
Everything posted by Adam
Very surprising, but a good trade. Toronto gets a very good PG to dish to Bosh and Bargnani, while the Bucks get a scoring PF to compliment Bogut, and Mo can start. Now if only the Bucks could move Magloire for a SF...

Hoff Last Active 25th May 2006 - 01:27 PM Well? Anyone know?

Wow, condolences to the guy. That's awful to say the least.

(Even though I've been talking to you for a week)

Credit this one to Hoff~! The scene opens on a shot of the back parking lot. In the lower corners of the sceen, barely in-frame, two security guards are visible, vigilant as they look out over the lot. A few cars are scattered, the setting sun reflecting off of their frames. COLE Ladies and gentlemen, we are moments away from kicking off this week's show, but we have just received word that a limousine is approaching the arena... As Michael Cole finishes his thought, the two nameless security officers turn their heads. The faint scratch of rubber on gravel is heard, growing in volume as the two men take a collective step forward. Then a black hood pulls into frame, followed by the long body of a luxurious stretch limo, small Australian flags hanging from the rear, waving in the wind. COACH There it is! COLE And I have a feeling we know who's inside. The two men approach the back passenger door of the stretch. We hear the clasping of the driver's door, then see an elderly gentleman, dressed in a plain black suit, approach the passenger door. Security gives the chauffeur his birth, as he opens the door widely. Out of the door steps the one, the only, AXEL. "BOOOOOOOOOOOOOOOOOOOOOOOOOOOO!" The fans watching the pre-show entertainment have little regard for the would-be President of this company. Axel grins as he stands up fully, smoothing out his fine black suit, straightening the black and red tie which offsets the blood red of his silk shirt. Axel cares little for the sentiments of the fans. However, in the interest of fairness, the reaction is ever so slightly improved for the next man to step out of the limousine...DREK STONE. "BOOOOOOOOOOOOOOOYEABOOOOYEABOOOOOOOO!!!" Stone, dressed impeccably in all black, stretches his neck, the fine gold chain around his neck catching the last of the sun's rays. Drek smirks, his irrepressible, smug smirk, as he nods at Axel. AXEL Tonight's gonna be a good night. The men nod again, then look inside the limo. Drek takes a step back, looking incedulously as the third man steps out of the limo. HOFF. "BOOOYEAHBOOOOOOOO!!!YEAHHHHBOOOOOOOOOO!!!" Drek shakes his head as the fans give Hoff what is likely the best reaction; however, both of these occurences may have the same cause. Axel can barely stifle his laughter as Hoff saunters out of the limo, in stark comparison to his compatriots. Axel and Drek are, of course, dressed to the nines; Hoff is clad in a baseball jersey, blue jeans, a blue ball cap and a pair of wraparound sunglasses. Hoff smiles as he sips....something....from a martini glass. It appears to be blue. DREK Good lord. HOFF What? Hoff casually throws the martini glass over his shoulder, the crystal crashing into a million pieces on the blacktop. The two guards look at each other; the chauffeur pretends not to notice. DREK Are you drunk? HOFF Moi? Never. Axel can't hold it in any longer, letting out a loud belly laugh. Even Drek has to chuckle as Hoff grins, beaming from ear to ear. But Axel gains his composure and looks Hoff in the eye. AXEL All right, big man. Focus. We're hear for a reason. HOFF Oh, I got this. Hoff looks into the sky, eyes wide, as though delivering an important declaration. HOFF Tonight is a night that the OAOAST will never...ever...EVER-- DREK Save it. Hoff whirls around, looking at Drek with mock innocence. HOFF What? DREK You done? Hoff looks himself over, left and right, making sure he's still there. HOFF I'm good. Drek chuckles silently, then waves toward the door as he heads inside. Axel and Hoff follow, smiling. HOFF I'm glad we took the limo. AXEL (looking at Hoff) Obviously. But remember: this is all just the beginning. The two friends laugh as security holds the doors for them as they enter. COLE Axel, Drek Stone, and Hoff are HERE!! ************************************ OPENING PROMO: ************************************ The lights go down and BOOM~! Pyro explodes atop the stage as I'm On a High hits the arena speakers, and the fans rise to their feet. After the brief flash of recognition, the fleeting cheers give way to venom, hurled from the stands at the three men making their way down the aisle...Axel. Drek Stone. Hoff. Looking for all the world like they are in control. COLE And what an entrace tonight for these three men, the men trying to seize power here in the OAOAST! COACH Well you know, with all the people who WANT power here, I think these three guys might be best suited for it! COLE Coach, you can't be serious! The cameras zoom in on the three men as they walk by. Shoulder to shoulder, Drek Stone and Axel holds their heads high, walking with a sense of authority and arrogance. COLE These men are power-mad, and they don't even have the power yet! Behind them, Hoff saunters by, pointing to his chest. As he passes the cameraman he turns his back, revealing the lettering "MAUER" and "7" on his baseball jersey. The big man turns back to face the camera, getting up-close and personal with the lens, telling the fans at home "way to go, Joe!" before darting off. COACH Now Mikey, I was in the Upstarts when Axel was in charge, and I'm telling you, he's a hell of a leader! Way better than having Zack malibu in charge, or Alfdogg, or those SW-- COLE Ah! COACH ...um...those "other" guys, or Bill Watts or Popick or anyone else! Say what you will, Axel gets things done. Drek and Axel climbs the ring steps, ducking below the top rope and entering the ring while Hoff rolls in under the bottom rope. The big man hops onto the second rope, holding his arms out to a chorus of boos, while Drek pounds his chest with his fist, pridefully yelling out to the fans. Axel looks on, smiling confidently and nodding. Drek turns to face Axel as Hoff hops of the buckles, spinning and high-fiving both of his compatriots. Drek and Hoff point at each other, talking with gusto and smiles on their faces as Axel grabs a mic from ringside. COLE They have been mired in controversy for months, but you cannot deny their talent, their ability, or the confidence they possess. COACH Born leaders, one and all. We'd be better for having them at the helm. COLE We may well see. In just over five weeks at the next OAOAST Syndicated event, Axel's team will take on Bill Watts' team in a battle for control. The fate of this company will be decided in the ring! The lights come up as the music fades, and the triumvirate in the ring looks out at the fans with a cool gaze. Smiling, one and all. Axel raises the mic-- but Hoff stops him. The big man looks at the Dark One, waving a finger and then holding out his hand. Axel grins and hands him the mic. COACH Looks like Hoff has something to get off his chest! COLE Hoff, a two-time World Champion, who has been the focal point of so much drama in the past year, looking like the Hoff of old, the Hoff of the fabled Thrillogy, the Hoff without a care in the world. COACH I like it! A small "Hoff" chant dies before it gets off the ground, smothered by the jeers of the Pennsylvania crowd. HOFF Chant all you want to, boo all you want to, but make sure you're listening, because I've got something to say. "BOOOOOOOOOOOOOOOOOOOOOOOO!!!" HOFF Now, there's an old expression: everybody complains about the weather, but nobody does anything about it. And around here, about six weeks ago, the weather was pretty f***ing bad. But the three of us...WE did something about it. Axel and Drek Stone nod their approval as the fans voice their displeasure. HOFF And for the first time in months, I was happy to be here. I didn't have to deal with glitzy, over the hill relics, or stiff-ass Brits with an inferiority complex...or an old man watching my every move. I was free, baby! Free as a bird, and NOBODY could stop me! "BOOOOOOOOOOOOOOO" HOFF And once again, just like *snap* THAT, it was taken from me. From US! Us, the men who -- and Zack malibu, I want you to hear this. the men who BUILT THIS COMPANY, who carried it on our backs, who sold out arenas all over the country -- WE DID THAT! LOOK AT THE NUMBERS! There are more people in this country with H t-shirts than there are with jobs, do you understand that? But I'm getting ahead of myself... The camera pans the crowd, revealing more than a few of Hoff's trademark "H" t-shirts. HOFF The board of directors in this company took this company out of our hands. Hoff walks over to Axel, gesturing to him with his free left hand. HOFF From this man, the most brilliant young executive of our time! The man who made this company a success again! Who SAVED you all from the same boring crap that I walked away from! They said that THIS man wasn't fit to run the show! Hoff moves on to the other man in the ring, Drek Stone, who raises his chin with smug authority. HOFF And THIS man! I can say, with all the confidence in the world and with NO hint of sarcasm, the man who may well be the best wrestler in the world today! And yes, that includes myself. "BOOOOOOOOOOOOOOOOOOOOOO!!!!!" Drek folds his arms, nodding along with Hoff's assertations. HOFF Boo if you want to, but each and every one of you know it! This man would have led you, he would have been your champion! And he would have been a GREAT champion! The icon that the board of directors was DYING for!! Hoff shakes his head as he turns back toward the crowd. HOFF But that same board took it all away. They STOLE it from us! In the midst of what should have been out finest hour! And then it was gone, and the next thing I knew I was on a plane home. The big man takes a deep breath. HOFF And then there was a ray of hope. Axel called me, and he told me that we'd have our shot, we'd get to fight for what we had already rightfully earned. And you had better believe I am ready for that fight. But Watts, Tony, Dan Black...are you ready? Hoff looks out over the fans as they pop for the mention of the names of Black T and the former OAOAST President. HOFF Tony, Dan...the last time we fought, I had a lot to lose. I had a lot that could be taken from me. Honor, pride, all of it. BUT YOU TOOK IT AWAY!!! A crazed look possesses Hoff's eyes, the big man's temper flaring. HOFF You took it away, you sons of bitches, EVERYTHING WE WERE TRYING TO DO!! You stole it from us and you looked us in the eye and said "here, come take it back." Well WE ARE COMING. And this man (pointing to Drek), and this man here (Axel), they have something to lose, they have a goal, they have a purpose. This man will be the champion he was MEANT to be! And this man WILL run this company, I PROMISE YOU he will. And if I'm still standing I will be at their side. But rest assured, I have been through too much to see this fail. And if that means putting my body, my LIFE at risk, then that's exactly what I intend to do! I will give myself to this cause! And if it means the end of my career, if it means a broken neck, then THAT'S WHAT IT MEANS! But BY GOD, I WILL NOT LET YOU STOP US!! BRANNIGAN! BLACK! BILL WATTS, YOU SON OF A BITCH!! Axel and Drek look slightly taken aback by the fire in their partner. HOFF And I don't care if you're a Wildcard, a Hooligan, a Rocker or a Blonde, a Samoan strongman or a metrosexual monster, I don't care if you're a rookie or a champion or the god-damned franchise. I am putting ALL of you on notice. On behalf of my friends. On behalf of what's right for this business. And on behalf of myself. I will go through each and every one of you if I have to. I will end you. I will make you pay. And I will make sure you never...ever......EVER....forget. Hoff lowers the mic, breathing heavily as his steely gaze shoots over the jeering fans. Axel looks on, bewildered, but Drek Stone smiles as he clasps Hoff on the shoulder. Hoff, slowly, hands him the microphone. Drek nods as Hoff heads to the corner, leaning against it. The big man takes a deep breath, then smiles a very genuine, satisfied smile as Drek raises the mic. DREK Hoff.......thank you. "BOOOOOOOOOOOOOOOOOOOOOOOOOOOO!!" DREK Thank you so much for saying what needed to be said. Now, why don't you morons keep it down, because I've got something to say myself. "DREK STONE SUCKS!" "DREK STONE SUCKS!" "DREK STONE SUCKS!" "DREK STONE SUCKS!" Drek shakes his head. DREK Now you know that's not true, so I'll ignore it. Let me address my comments to one man, the World Champion, Alfdogg. Alf, buddy, baby. I bet that title feels pretty heavy on your shoulder right about now. "BOOOOOOOOOOOOOOOOOOO!" DREK I know, tell me about it! I mean, Alfdogg as World Champion? Please. The guy could barely beat a second-rate Randy Orton ripoff. COLE Look who's talking! COACH What? COLE Because...because they look alike, and all... COACH Would you shut up? DREK And you really think you're ready for me?! "BOOOOOOOOOOOOOOOOOOOOOOOOO!!!" DREK Alfdogg, I am twice the wrestler you'll ever be. You won the title once on a fluke, and again on a lucky break. You had to work for a YEAR to get people to remember who you are. Me? I shot to the top, and I stayed there. To borrow a line from my good friend over there, the world will NEVER FORGET Drek Stone. And after the Battlebowl on Sunday, I'll make sure of that. COLE Drek Stone, along with Hoff, is entered in the Battlebowl event... DREK Because it's just like Hoff said. I will be champion again. And just like last time, I will skyrocket to the top, and when I get there I will knock you off the top of the mountain. The OAOAST will have a real champion again. Drek lowers the mic to thump his chest, jawing with the fans before drawing the mic back up. DREK This Sunday, it's the beginning of the end, Alf. And now, with no further ado, the next President of this company... "BOOOOOOOOOOOOOOOOOOO" DREK The man who will take us into the new era of wrestling... "BOOOOOOOOOOOOOOOOOOOOOOOOOOOOO!!!" DREK Ladies and gentlemen........AX-EL!!!! Hoff comes out of the corner, applauding as Drek Stone hands Axel the mic. The Aussie native shakes hands with Drek, then laughs as Hoff throws his arm over Axel's shoulder, leaning on him and pointing with his free hand. COACH Ah, here we go! Axel clears his throat, then looks to his left, then his right, at either of his teammates. AXEL Well, gentlemen, I want to thank you both for saying what needed to be said. To be blunt, I don't have a lot left to say myself, but I want Billy Watts to listen for a tick. The fans cheer for Watts, causing Axel to roll his eyes. AXEL Now Billy Boy, you've heard what my boys have to say. You know what we can do, and you can see that we are deadly serious. So Bill...I'm begging you. Call off this farce. I'm giving you the chance right here, right now, to just hand me what is rightfully mine. "BOOOOOOOOOOOOOOOOOOOOOOOOOOOOOOO" COLE Is he serious? COACH It's a good offer! AXEL Bill, contrary to popular belief, I never wantred to hurt you. Well, maybe a little, but hey. The point is, I'm ready to forgive and forget. All I'm asking is what is rightfully mine, and ours. Suddenly, 'Generic OAOAST Music' hits the speakers, and to a HUGE pop out steps BILL WATTS! The aging cowboy has a resolute look on his face as he storms to the ring. In the ring, Axek smiles, Drek wrings his hands, and Hoff makes *spooooooky fingers* at the former President. COLE It's Bill Watts! Watts is here! COACH Here to surrender! I love it! COLE I don't think so, Coach! Watts climbs the steel steps, and then stops as Hoff holds the ropes open for him. Watts gives the big man a disgusted look, causing Hoff to laugh as he walks off. Watts steps through the ropes himself and, mic in hand, looks Axel square in the eye, Drek and Hoff flanking the Dark One. COLE Well Watts has something to say, at any rate! The crowd puts the unlikely chant of "BILL!" up as Watts scowls at Axel. WATTS Well boy, you sure got a lotta nerve. But I'm here to set you straight. I'm sure as hell not handing you a thing, Axel. You're not gonna bully me out of this fight. "YEEEEEEEAAAAAAAAAHHHHHHHHHH!!" WATTS And Hoff, big boy, I never did forget. I never forgot the man that I am! I'm no pushover, boys, and I don't let people fight my fights for me! So as of this moment, I will be JOINING Black T in the ring at the Captains' Fall match! The crowd ERUPTS. Hoff's jaw drops, and Drek look at the aging Watts incredulously. COLE WHAT?! I can't BELIEVE IT!! COACH Oh my gosh, NEITHER CAN I! BILL WATTS is going to fight THESE THREE?! Oh, this is too good. COLE Bill Watts putting his money where his mouth is! Through it all, though, Axel simply smiles his dark, evil smile. WATTS That's right! And you better wipe that smile off your face, boy! Watts SLAPS Axel!! The crowd goes WILD!! Drek and Hoff spring forward, but Axel, turning his head back to face Watts, holds them back. Axel laughs at the furious face of Bill Watts. AXEL Bill. Bill, Bill, Bill. You just made your last mistake. "BOOOOOOOOOOOO!!!" AXEL Stick around tonight, Billy Boy. After tonight, you'll see who all you're going up against, not that these men aren't enough. But you may want to reconsider. Watts smiles. WATTS Axel, m'boy, after tonight, YOU may want to reconsider. Axel looks Watts HARD in the eye. Watts stares right back. AXEL Well, good luck, Bill. You're gonna need it. I'm On a High hits the speakers, and Axel walks slowly past Watts, eyes locked with the former President. Axel steps out of the ring and onto the floor as Drek Stone passes Watts, sneering, and then Hoff, looking at Watts with a mean glare. Watts puffs up his chin, drawing a thin smile from Hoff, who mouths the words "I will break you" before following his partners out of the ring. COLE Well what a blockbuster announcement! BILL WATTS has joined Tony Brannigan and Dan Black on the board's team for the Captain's Fall match, the match that will decide the fate of this company! COACH Well you gotta hand it to the old man for courage, but Mikey, he's insane! He can't hang with these guys! COLE He's tougher than he looks, Coach, but we'll see who else ends up on his team! The recruiting, it sounds like, will start tonight! Drek, Axel, and Hoff walk backwards up the ramp, looking at Watts with anger, and confidence. Watts takes a deep breath as he stares the trio down. COACH Mikey, whoever Bill Watts gets for his team, they won't save him from Axel, or Drek Stone, or Hoff! COLE Those men making a statement. Folks, we've got a lot more between now and then. A great show tonight, and of course, the Battlebowl this Sunday! COACH A whole lot going down, Mikey! COLE But up next...

Adam replied to alfdogg's topic in Sports

I think, unless its a blowoff to a feud that's been running for a long period of time or with a massive stipulation (ie. retirement), then that's the only time that the World Title match should not be the last match to happen. Fizzlebizzle later.

Probably should put this in here... Name Axel Age 18 Height 6' 3" Weight 257lbs. Hometown Hobart, Tasmania, Australia Alignment Heel in America, Face in Australia Stable affiliation (if any) w/ Hoff and Drek. Wrestling style Primarily a brawler, but has proven in the past that he can hang with a variety of styles. Theme Music "I'm on a High" by Millionaire Entrance Style PYRO~! goes off at the top of the stage, as Axel makes his way down to the ring, playing to the crowd. Halfway down the ramp, he stops, poitns to the left hand side of the crowd, then the right, then with both fingers to the middle, before striking the crucifix pose, triggering another pyro blast. Entrance attire Full Length Black Leather Coat Ring attire Black pants with red 'X' on left leg that looks to be bleeding. Red gloves, Black Elbowpads. Casual attire A black suit with red pinstripes, usually with a red shirt, open collar. Pimpin it. Tattoos Flaming cross on left pectorial, Demon on left shoulder. Finishing Move(s) (try to keep it to 1 or 2) Axel Slam (Reverse Death Valley Driver into a Diamond Cutter) Desperation Finisher: Dark Royalty (Inverted Piledriver) Signature Moves Brainbuster/Knee to the face on the ground combo, Spinebustah~!!, Running Enziguri, Stiff Uppercut, LARIATOOOOO!!!, Devil's Clutch (Dragon Sleeper with legs grapvined). Basic moveset Harlem Sidekick, Stalling Vertical Suplex, German Suplex, Northern Lights Suplex, Evenflow DDT, Sitout Powerbomb, Death Valley Driver, loves elbow strikes, knee strikes. Manager Could be accompanied by Hoff and/or Drek Stone. Catchphrases/Trademark gestures The Crucifix Pose. History/Background/Career Highlights 2003 Debuted by saving Crystal from an attack by Brock Ausstin. Worked a program with Brock, culminating in Axel's first Pay Per View match, which he won with an Axel Slam onto a chair. Entered the Revolution Tournament, had a first round win over CWM. Axel won a Triple Threat match against Ted Weddy and Amazing Rando to advance to the finals. Beat The Mad Cappa in the final match at AngleSlam 2: Screams of no Reply. Suffered his first pinfall loss at the hands of the X Champion Ragdoll on HeldDown two weeks before AngleSlam 2. In his first match after winning the Revolution Tournament, Axel DEFEATED the NEW OAOAST World Heavyweight Champion Calvin Szechstein by pinfall, one on one. Then went on to turn heel and join Totally Endorsed, and had an unsuccessful feud with the Tag Team Champions, The Dream Machines. Went completely insane, attacking wrestlers after matches, etc. Was finally suspended after attacking a number of wrestlers, and OAOAST President Bill Watts. Axel came back and feuded with Peter Knight, which culminated in a loss at Bloody Battered and Beaten, in a very good, technically sound bout. 2004 He entered the Royal Rumble at Number One, only to be eliminated by the monster Gibraltar. He then aligned with Gunner Sharps, his former Bleeding Souls teammate, and became embroiled in a feud with former partner in and out of the ring, Crystal. This culminated in a match at AngleMania III, with Crystal pinning Axel. The loss drove Axel to the brink of insanity again, which caused Gunner Sharps to side with longitme friend and tag team partner, AJ Flaire, and leave Axel to branch out on his own. Axel defeated Gunner Sharps by submission at Living Angelously in April of 2004, before leaving TV for a number of weeks. Axel returned to HeldDown one week before the May 2004 OAOAST Pay Per View, School's Out, to save Crystal from a beating at the hands of the newly-formed Thrillogy, consisting of Zack Malibu, Calvin Szechstein, and Hoff. Axel confronted Hoff at School's Out, and the two had a match four nights later on HeldDown. Axel appeared to be getting the advantage physically and mentally, when he threatened to put Hoff in a casket that mysterious figures had bought to ringside (an angle which was blatantly stolen by World Wrestling Entertainment in their Undertaker-Heidenreich feud). Axel ended up being put in the casket courtesy of the Thrillogy, and thrown off of the HeldDown stage. Axel then went on hiatus for two months, returning to his native Australia, as well as making a start in Japan, in the new HI-YAH promotion. Axel returned to the OAOAST at Licence to Pin, in an angle that was completely fucked up in every aspect except his entrance. Pissed off with management, Axel took the opportunity to go back to Japan for one month, competing in the first HI-YAH World Heavyweight Championship Tournament, and defeating The Great Muta in the finals to win the title. Axel returned for good in early September of 2004, confronting Zack Malibu, and challenging him to a Dream Tag Team Partner match two weeks later, on the much-publicised OAOAST HeldDown: Australia. On that night, the highlight of Axel's career up to that point occured when he and Ragdoll defeated Malibu and Calvin Szechstein when Axel made Zack submit to his new secondary finisher, The Devil's Clutch. Zack then got his job back two weeks later at Dirty Deeds in Axel's first Pay Per View Main Event, defeating Axel in a casket match. Then, after the tease of an Axel-Zack singles rematch, Ragdoll shockingly turned on his friend, and set up a Triple Threat HI-YAH Championship match at the October Pay Per view offering, World Without End. Ragdoll won the match, and Axel's title, when he pinned Malibu after fireballing Axel in the face. Axel sold the fireball like a pro and had two weeks off to give this writer some time to study for final exams. He then returned to be a part of the Elimination Chamber match, where he was screwed by Ragdoll before being pinned by Drek Stone, the eventual winner. The Axel-ragdoll feud had reached its boiling point, so the two settled it in the Main Event of Bloody, Battered and Beaten. But it needed special cirumstances, as the rivalry was too fierce to keep going on. So, the match was not only faught under Las Vegas Deathmatch rules (rules thought up by the twisted mind of Ragdoll), but both mens careers were on the line, making it even more important. In the brutal bout, Axel reigned supreme, Axel Slamming Ragdoll through a glass table covered in thumbtacks. The roster gave Ragdoll one hell of a sendoff, and Axel's biggest feud was over. 2005 Axel started this year needing direction, and he soon made his intentions clear, entering the Lethal Rumble match at AnglePalooza. Meanwhile, he re-kindled his friendship with Crystal, a move that blossomed into a relationship that is currently in its opening stages. The two were both entered in the Lethal Rumble match. At AnglePalooza, Axel entered the match late, at number 11, and went on to eliminate The Mad Cappa, Brock Ausstin and T-Bod to land in the final 3, which also included Crystal and Zack Malibu. With Zack Malibu landing a School's Out superkick on Axel, he inadvertently struck Crystal, who was prone on the apron and eliminated her. Axel went on to eliminate Zack Malibu, and win the Lethal Rumble, and perhaps more importantly, a Main Event OAOAST Championship slot at AngleMania IV. In February, Axel and Crystal's relationship looked rocky, but toward Zero Hour, and Axel's match with The Mad Cappa, it seemed as if they had kissed and made up. This wasn't the case though, with Crystal turning on her beau by blasting him with a chair at the February PPV, and costing him his match against Cappa. Leading into the biggest match of his career at AngleMania, this was not what Axel needed. Crystal tortured him both mentally and physically in the build to AngleMania IV, as The Dark One did not want to hurt her, he felt that they could sort their problems out. But when it was announced that Axel would face Crystal AS WELL as have his title match at AngleMania, it was clear the dispute needed to be settled in the ring. After weeks of mental torture, Axel finally grew his balls back and flipped out, ready to tear Crystal apart, only to be thwarted by a returning Gunner Sharps. At AngleMania, Axel defeated Crystal in one on one competition, and then went on to win his first OAOAST World Heavyweight Championship by defeating reigning Champion Drek Stone in the Main Event. The Axel era began. Shortly after Axel entered into some quality feuds with Tony Brannigan, and once again, Crystal, over the title. After a great ladder match against Crystal in May 2005, Axel was screwed out of the title by Dan Black when Tony Brannigan pinned the champion. Axel got the belt back at the Great Angle Bash to become a two time champion, however. When Axel's best friend Hoff won the BattleBowl in July of 2005, one of thethe biggest AngleSlam Main Events ever was set. Hoff defeated Axel that night in a closely fought classic, but left the federation, along with Drek Stone, soon thereafter. Disenchanted with the OAOAST, Axel decided to make a forray into the world of Mixed Martial Arts. The OAOAST cross-promoted these events, and two of Axel's fights were shown on OAOAST programming. The itch of professional wrestling returned to the Aussie, however, and he returned to the ring in late 2005. Upon his return, the fans did not know what to think of Axel, complete with a more shoot style of wrestling. They were wondering, above all else, what Axel thought of Hoff and Drek leaving the company. There questions were soon answered, albeit in shocking fashion, when Axel not only defeated Calvin Szechstein for the General Manager's position, but aided Peter Knight in winning the OAOAST Championship from Stephen Joseph. 2006 It was then revealed that Axel was the mastermind behind the Upstarts rise. Taking control of HeldDown, he worked alongside Peter Knight to keep the World Title in Knight's posession. This ceased with Afldogg's title victory at AngleMania. But, Hoff and Drek were also back in the federation, and people wanted to know what Axel thought. It was revealed in April that Axel's position was to come under review. A week after the disastrous Living Angleously pay per view, Bill Watts retired from the Presidents position, and Axel was fired as GM. The OAOAST was, for the first time, without a President. Then came Syndicated. After not being able to return to the ring due to an injury sustained by his opponent, Ryan Smith, Axel was thought to have left the building. But that wasn't the case, as he shockingling cost Black T their tag team match against Drek Stone and Hoff, and joined with the two hated stars, announcing that he had been appointed the new President of the OAOAST. Since that time, legal action has not allowed Axel to appear on OAOAST TV, but with the challenge laid down to settle the dispute, that is going to change.

JustJoe, I'm not tired of him at all. In fact, I want Edge in the Main Event scene for years to come. I love this character.

Look, if you can't get your match done, just say so, but don't keep posting and posting about how much writers block you have. Just put it on HeldDown this Thursday. Say both guys had flight trouble, and that the match is happening now. You've gotta have a plan B, man.

Something in the WWE folder, like all sources of great debate.

Czech made me laugh. If "beautiful" means "look at the form on that dive, just amazing acting there, simply beautiful", then yeah. It seems like if you don't speak English, you can't tell the referee you were fouled, so you have to do a spectacular dive.

That they do. Saw a replay of the "foul" tonight, Lucas Neil's foot never made contact with his legs, Totti jumped and dove over him.

I don't know if you were watching the same game as I was, but if you were, you'd know that Australia dominated the entire game in terms of posession, strategy, and implementation. The Italians were struggling from the get-go, we were starving them of posession and moving the ball well. That was NOT a penalty.

To say I'm completely shattered would be a massive understatement. That was the most devastating Australian sporting moment ever. People were either angry, or speechless. Words can't describe how cruel that penalty was.

Well, Okatu rolls off of the tongue better. Otaku. Otaku. Otaku. Things sink in when I write them over and over again. I must have some form of retardation.

Fizzlebizzle... I'm interested to see where this Wildcards/Hooligans feud goes in the next few months. I'm liking it so far, the Hooligans are taking everyone out, although you know Malibu will be back eventually to even the score. Having Caboose accept the challenge is something that Zack's done throughout the last two years, and I think its effective. I was a mark for the HHH/Batista storyline last year, so I love Bo/CW. I want to see the big man get a huge push in the next few months though. Prediction for this Sunday: Bo via killing. Okatu's segment was short but effective. The back-and-forth in this one reminded me of an old school TV taping interview. Cool. Wayne Blank v. Jamie O'Hara should start a trend of more SWF guys coming to the OAOAST for short periods. It'd be fun for the writers, and constantly keep things fresh. Very solid match, liked it. Longdogger Pete. I don't want to ask where the name came from, but welcome, and I look forward to reading your material. Ahhh, the eight man. I know how hard Tony worked on this, so I made an effort this week to leave feedback (I KNOW! I WAS SHOCKED TOO!) I've written one eight man match in my entire writing career, and that was hard, so, much respect. Needless to say, the match ruled. Loved the banter with the Blonds and Team Heyross, with Synth playing face in peril. Good result having the heels go over, so hopefully the Rockers and D*LUX can get some payback at GAB. Great job. I look forward to the PPV, and look forward to HD next week even moreso.

Well, I know when we can, in storyline form, actually implement new announcers. I just want us to decide who they are. Perhaps run a poll in HD with the following choices... - Cole and Coach - Styles and Heyman - Cole and Tazz - Cole and Heyman - Styles and Tazz - Styles and an OAOAST Heel, whose identity changes along with angles - Cole and an OAOAST Heel, whose identity changes along with angles - Two former OAOAST Superstars

Right. Well, bottom line, I'm kinda sick of writing the three man commentary team that we have currently. There are only so many Cole/Coach is gay, Coach is an idiot, Caboose kills Coach gags we can do before the team becomes slightly stale. So, I decided to bring this up for discussion. Now, Tony has tried to do something different with having Tony Schiavone and Jesse Ventura for Syndicated, and I like that idea. But, considering the current landscape of wrestling, who, in fact, are the two best commentators today? Simple. Play by Play is obviously Joey Styles. He can shill without being a retard, and he calls the moves. As for Color Commentary, well, I challenge you to find me a better color commentator in the last five years than Paul Heyman's run in 2001 next to JR. So, its simple. Styles and Heyman for HeldDown.

Wait - Van Nistelrooy was dropped due to indifferent performances? You don't omit a guy who's capable of winning you a game off his own boot. Coaching cost the Dutch, obviously.

Count me in for TAG TEAM ACTION~! (Preferably involving Hoff and/or Mr. Stone)

But he was a better worker than Luger, so he's forgiven, right hasbeen?

France don't deserve to go through on their performances so far anyway. They've been utter crap.

So can I cheer when Superfly gets hurt?