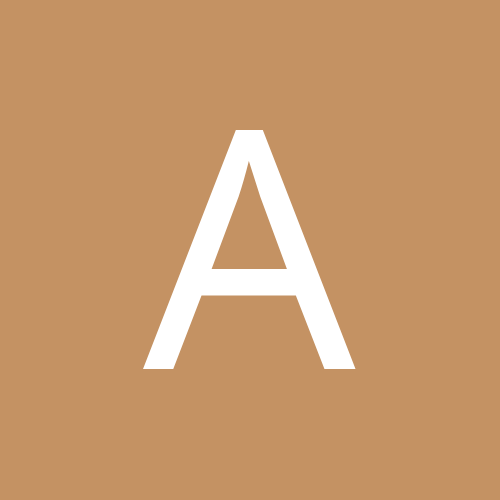 Content count

3495

Joined

Last visited
Everything posted by Adam
I'd just like to see the shittier teams in the L make moves for quality players, ie. the Hawks for AI. I love big trades, they keep things interesting.

We could have some fun with that. Having Cole and a heel. Hell, whenever someone wants a break, they could do an injury angle and put them in the commentary booth.

Thank you. I love me some Gridiron, but calling it football is just plain inaccurate, and if you want a real sport that requires strength, speed, agility and intelligence, Australian Rules > all. And anyone who says Cricket is more boring than Baseball needs their head read. Perhaps in a first grade four day match, but the One Day Internationals, Twenty20's and even a lot of the Test Matches are much easier to watch than nine innings.

put this anywhere in the middle of the show. COLE Well, we are back here on HeldDown, and as the night is winding down, we still have not heard any response from Bill Watts regarding Axel's challenge to the Board of Directors. We understand that Bill Watts is backstage, and, from a personal point of view, I'd like to see him accept the challenge. CABOOSE I agree Michael, as much of an asshole has he is, Axel is right. If this matter gets dragged on in court, ultimately, this company will suffer, and that's the last thing we want to happen. Aaaaaaaand the last one. Stick the BR in the Main after this if you like. COLE Well, we are back here on HeldDown, and as the night is winding down, we still have not heard any response from Bill Watts regarding Axel's challenge to the Board of Directors. We understand that Bill Watts is backstage, and, from a personal point of view, I'd like to see him accept the challenge. CABOOSE I agree Michael, as much of an asshole has he is, Axel is right. If this matter gets dragged on in court, ultimately, this company will suffer, and that's the last thing we want to happen. ************************* We come back to HeldDown with the music fading down, and soon being replaced by the Generic OAOAST Music~! COLE Here he is! From behind the curtain steps none other than the former OAOAST President himself, Bill Watts. Watts walks briskly down the entrance ramp, paying no attention to the crowd, and appearing to have a lot on his mind. COACH Refresh my memory Michael, when was the last time we saw Bill Watts? COLE I believe that was OAOAST Syndicated, Coach. COACH And what happened? COLE He was brutally atta- COACH He was DESTROYED by the most dominant three men in this company Michael! He was DESTROYED! CABOOSE Coach, you'd better shut your mouth right now. COACH Or what? You're going to beat me up? CABOOSE Yes. COACH Okay then. Watts steps into the ring, and gets straight to the point, grabbing Michael Buffer's microphone, and bringing it to his lips. "I'M ON A HIGH!" COLE Oh no, this is the last thing we needed tonight. Just as Watts is about to speak, Axel's music hits, and he makes his way down the ramp, toward Bill Watts, mic in hand himself. AXEL Before you say a word Watts, if you're thinking of turning down my offer, just consider what this will do to the company you supposedly built. You're signing the OAOAST's death certificate if you refuse. WATTS Now listen here you Kangaroo riding bastard! "YEEEEEEEEEEEEEEEEEEEAAAAHHHH!" WATTS First off, don't interrupt me. Didn't your parents teach you manners, or were you too busy trying to get a sneak peak at your sister naked, I hear that's what you're into down there! Axel goes crazy at that last comment, his eyes going wide, cussing at Watts, and walking closer to the ring. WATTS Come any closer and I'll shove this microphone down your throat! "YEEEEEEEEEEEEEEAAAAHHH!" WATTS Now, I've just been on the phone with the board, who thought about it, and wanted to inform you, asshole, that the Board ACCEPTS your offer! AXEL You accept? WATTS We accept. AXEL I was hoping you'd say that. WATTS I bet. AXEL Bill, I was hoping you'd say that so I could take this opportunity to introduce you – personally – to my first two team mates. WATTS Oh really? AXEL YA RLY! WATTS NO WAI! AXEL Yeah. In any event, let me introduce to you, you diaper wearing old bastard, and to all these moose mounting Canadians… "BOOOOOOOOOOOOOOOOOOOOOOOOOO!!!" AXEL …in Toronto, Canada… "YEEEEEEEEEEEEEEEEEEEEAHTHATSWHEREWELIVE!" AXEL To my first team mate. A former two-time World Champion. A former Twenty Four Seven Champion. The KING of the Death Match… He hails from Minneapolis, Minnesotta... Torontonians, make some noise, give it up, cheer, love, WORSHIP… HOFF!!!! "YEEEEEEEEEEEEEEEEAAAAHHHBOOOOOOOOOOOOOOO!!!!" "Hypnotise" by System of a Down hits, as the crowd go into a frenzy, half of them cheering, half booing, but none of them forgetting the big man, who bursts through the curtain, and plays to the crowd. Hoff walks down the ramp, and meets Axel with a hand slap, the two turning their attention back to Watts. AXEL And my second team mate, another former World Champion, perhaps the fastest rising star in this company's history, he's the spiritual leader of this team, the One and Only AngleSault Thread Employee of the YEAR!!!! Ladies and Gentlemen, the man every President wants in his fold, DREEEEEKKK STOOOOONNNNEEEE! COLE Oh give me a break! "Woke up this Morning" blares over the loudspeakers this time, and the crowd shower Drek with – what else? – a hugely negative reaction. Move over Stephen Joseph, you never left your own company for dead, now, did you? Meeting up with the other two and slapping hands, the three men turn to face Bill Watts, and then slowly walk down the ramp. AXEL Like the look of my team so far Bill? How about we give you a little preview of team work in action? I mean, you've already been beaten down once, why not endure the pain again? WATTS I was counting on it. AXEL Oh really? Some fight left in ol' Brokeback Bill ay? WATTS Oh, I know I can't take three men on my own. So, I thought I'd introduce you to the captain and first team mate of our team. The three former world champions walk up the steel steps and climb through the ropes and into the ring, with Axel on the mic constantly AXEL Enlighten me Bill, I can't wait. WATTS Oh, you already know them. They were more than happy to be a part of our team. A little help here guys? With that, "Simply Ravishing" hits over the loudspeakers! "YEEEEEEEEEEEEEEEEEEEEEEEEEEAAAAHHH!" Axel, Drek and Hoff stop dead in the ring, turning around only to see none other than Tony Brannigan and Dan Black sprinting to the ring, chairs in hand! As Tony and Dan slide in, the bad guys bail, and regroup on the ramp, still in shock over the arrival of Black T! WATTS Ladies and Gentlemen, meet our captain, Tony Brannigan, and his first team mate, Dan Black! "YEEEEEEEEEEEEEEEEEEEEEAAAAHHHHH!" WATTS See you next month, boys! Your team had better be ready, because you can be damn sure ours will be! AXEL Watts, you just made the biggest mistake of your life by accepting our challenge. Don't worry, we'll be ready. "I'm on a High" hits, and the heels walk back up the ramp, continually eyeing off Tony, Dan, and Bill Watts in the ring. COLE Oh my god! The challenge has been accepted! Saturday July 29th, OAOAST Syndicated, it will be a Ten Man Captain's Fall Elimination match, the winners control the Presidency! COACH And look at the stars already involved! Axel, Drek Stone, and Hoff on one side, Black T on the other! There are still five spots to be filled! COLE Battle Royal still to come tonight! I can't believe this!

Okay, I call either, or both, depending on how much someone wants to use one or the other. When you read the segments, you'll know why. COLE Ladies and Gentlemen hello and welcome to OAOAST HeldDown! We are live north of the border once again in Toronto, Ontario, Canada! Michael Cole here at Sofa Central alongside The Coach, and former two-time OAOAST Champion, the one and only Caboose! CABOOSE After the events of last weeks show Michael Cole, I want some repercussions! I've got a feeling this is going to be one hell of a night. COLE We left you last week with the disturbing image of a bloody and battered Zack Malibu, after the Wildcards brutally attacked him after his HI-YAH Championship loss to Faqu. I really have nothing else to say regarding those events. CABOOSE 'Nuff said. COLE Well, to kick off the show, I've been informed to send it down to ringside, where Michael Buffer is standing by. So, let's go down there. The camera switches to Michael Buffer, standing in front of the timekeepers' desk, microphone in hand. BUFFER Ladies and Gentlemen, at this time please welcome a former two-time One and Only AngleSault Thread World Champion. A former One and Only AngleSault Thread Twenty-Four Seven Champion. A former Revolution Trophy winner, and a former winner of the Lethal Rumble! It is my pleasure to introduce to you… [b]AAAAAAAAXXXXEEEEELLLL!!!![/b] COLE What????? "I'm on a High" hits as the Toronto crowd, bizarro world as they are, deliver a healthy pop for the return of one of the company's greats, and a man who has been embroiled in controversy over the past year! CABOOSE What the…? COACH I didn't think Axel was legally allowed to be on this show! Michael, did you know about this? COLE What the hell are you looking at me for? I had no idea! Stepping through the curtain, Axel appears fired up to return to the squared circle, playing to both sides of the crowd at the top of the ramp. Decked out in a black suit with a blood red shirt, the former GM makes his way down the ramp, even slapping a few hands as he makes his way to the battleground. Running up the steel steps and into the ring, Axel plays to the crowd further, striking the crucifix pose, and attracting another large pop by the Toronto crowd. COACH These fans are cheering a guy who has beaten up on some of the most popular wrestlers in the OAOAST locker room! CABOOSE Bizzaro world, remember? COLE In any event, I have no idea why Axel is out here, or even if he's allowed to be here! As the music dies down, Axel takes a microphone from Michael Buffer, and paces around the ring as the pop slowly dies down. The former GM pauses, and then brings the microphone to his lips, addressing the crowd, and the millions watching live. AXEL Now, before the monkeys in the back have a collective heart attack… yes, I am legally allowed to be here. But why am I here? Well, not only to score the highest rating segment on this program in six weeks – and you'd better believe this is it – but to address the events of the last month. Now, as you know, the last time I was in this ring, I had just been a part of one of the single greatest moments in this companies' history. Beside me were two of my best friends, on one side was Drek Stone… "BOOOOOOOOYEAHBOOOOOOOOOOOOO!!!!!" AXEL …And on the other… was Hoff. "YEEEEAAHHBOOOOOOOOOOOOOOOOOOBOOOOOO!!!!" AXEL The three of us had just become the most dominant force in the federation's history, and we were about to embark on the most dominant period ever in professional wrestling. The owners had put their faith in me to lead this company into its next phase, and you can be damn sure I was ready. But, then the board of directors came along. Axel pauses, his expression turning more angry than serious. COLE That they did, and they made it a legal matter! AXEL They changed the rules. Illegal appointment, they cried. Against our contracts. The board ruined what should have been the greatest moment in all our careers. And now, the board want to take legal action. Now, I know the owners are quite happy to take this matter to court, and I know the board are quite happy to let this process go on for as long as possible, but, I'm here for the reason I was appointed. I'm here to look after the best interests of the company. If this goes on for years, you all know as well as I do that this will cripple the company. So, I have a proposition for the board. Axel turns around to address the other side of the crowd, who are waiting for his next comment. COLE A proposition? CABOOSE Who knows what's going through Axel's mind right now. The guy's as unpredictable as he is untrustworthy. AXEL We settle this the way all disputes in this company should be settled… in the ring. "YEEEEEEEEEEEEEEEEEEEEEAAAAAAHHHH!!!" AXEL This is a one time offer. You've only got the next two hours to accept it. Here's what I'm proposing. In just over six weeks from now at a very special OAOAST Syndicated, we will have a match. The owners will pick one wrestler to represent their interests as their captain, of course, that will be myself. The board will also select a captain. Then, the two captains get four other guys to join their team. On that very special OAOAST Syndicated, all ten men will participate in a Captain's Fall Tag Elimination match. The team that wins the match will gain control of the Presidency of the One and Only AngleSault thread. COLE That could be huge! A Captain's Fall Elimination Match! AXEL Now, I know that old fossil, that old western reject Bill Watts is back there, trying to recapture the magic by talking to guys half his age. Watts, you and the board have those (fingerquotes) "parties" all the time in the board room, so I'm sure you'll be able to get me an answer tonight. Do your best Brokeback Bill, because if you don't accept this offer, this company is going to do what you should have done a long time ago… it is going to DIE. Think about it. Axel drops the mic, and his music hits as the former GM rolls out of the ring. Walking up the ramp, Axel slaps a couple of hands from supportive fans. COACH That match would perhaps be the biggest in One and Only AngleSault Thread history guys. CABOOSE For once, I agree with you Coachman, with the power that both the owners and the board wield, I can only imagine the teams that they would assemble. COLE Well, what a way to kick off HeldDown! We'll be right back!

I don't know about you, Zack, but when I write for a character I've seen in real life, I tend to focus on what they'd actually say, with a few random jokes thrown in. That said, I'd have a lot more fun writing with different people, because Cole and Coach annoy the shit out of me, and picturing them announcing HeldDown makes me want to cry.

I think they're both douches. DAGGER~!

Awesome. That guy was a douche.

No Ecuador, you can't go through! Bad Ecuador! WE are the cinderella! AUSTRALIA!

Now, call me crazy, and I know you all will, but I wanted to propose a trade, and you can tell me what you think. I was listening to the fantastic sports journalism that is MySportsRadio.com (!) and they were discussing the prospect of Shawn Marion being traded. Now, I was playing fantasy GM myself, and wondering what deals the Suns could do in the offseason for Marion. With Amare coming back, Diaw could play at the 3, leaving Phoenix only needing a guy to start at the 2. So, I thought about this: To Phoenix: Gerald Wallace Brevin Knight Second Round Pick To Charlotte: Shawn Marion James Jones Now, the Bobcats want to deal Brevin, and I think he'd be a good fit in Phoenix. A very solid backup point guard, who was top 10 in the League in steals last year, providing a defensive influence on the back court. And Gerald Wallace became one of the most efficient defensive players in the East by averaging 2 steals and 2 blocks per game for the year (albeit on 55 games). The closest to matching that stat was none other than Marion himself, who had 2 steals and 1.7 blocks per game in the regular season. The best part about this trade is that Charlotte gets a Franchise player without giving up its 3rd pick. Now I doubt Phoenix would do a deal for Marion that doesn't involve a draft pick, but I'd like your input. Would Marion even agree to go to Charlotte? Would Wallace and Knight fit in Phoenix? Would having Marion, along with a fit Okafor, a starting Felton, and another starter in the third pick (perhaps Aldridge who can start at the 4, with Okafor at Centre and Marion at SF), make the Bobcats a decent team in the East? Just something I thought up then. Feel free to tell me I'm an idiot for even suggesting it.

Everytime I see Ross I can't help but be reminded that he has the mental capacity of the Hulk. "I'm gonna smash his face in" = "Hulk Smash!"

The best part was the comment from someone that the US group was the 'Group of Death'. I actually laughed at that.

I don't know what Hiddink sees in him either. But, In Guus We Trust, the man's a cult hero down here now. I'm putting an Aloisi jersey on order this week.

Cahill was only a sub, yes. I think Guus Hiddink wanted to start Wilkshire again, he's in love with that kid. I assume that Cahill will start against Brazil, and that John Aloisi will be subbed on late in the game again if we're in need of a late goal. I'm a lot more confident about the Brazil game today then I was yesterday.

ECW with John Cena. That's kind of like a playboy playmate with diarrhoea.

Anything other than Kendall vs Herman and Bisping in the Finals would be awful.

A friend brought up a great point last night, Tim Cahill's stock has just risen a great amount after scoring those two goals. I assume he'll be getting much better offers from clubs in the future.

I've got money on the Czechs.

The pub I was at went fucking insane. That was pure brilliance. One of my best mates had an official Australian 2006 shirt on with Cahill's name and number. He took it off and held it up for the whole bar. The drive home was great too, cars honking their horns, groups of people yelling and chanting around the outer city, everyone was so amped.

That's fantastic. But the Polish will definitely trouble the Germans, despite the inital loss. The Dutch won me money, so hooray for them. Now its our turn. I'm going with a 2-1 win for the Aussies.

Adam replied to a topic in Music

I own the Weird Al DVD, which is always great for a laugh. As for my favourite filmclips, "Bob" is awesome, "Smells like Nirvana" is perhaps his best parody, and "Headline News". Honorable mentions to "Amish Paradise", "It's All About the Pentiums", and "Eat It".