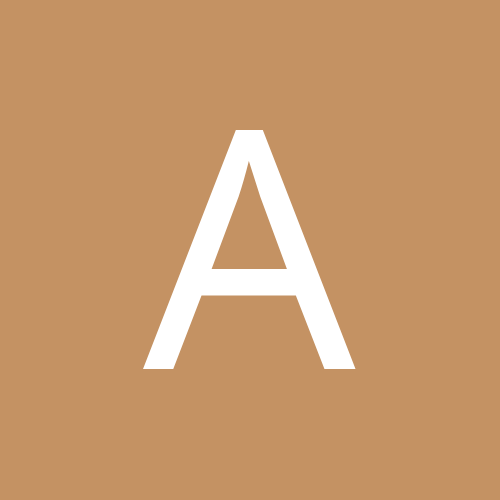 Content count

3495

Joined

Last visited
Everything posted by Adam
Adam replied to Obi Chris Kenobi's topic in Video Games

I'm just about to trade in PGR 3, Kameo, and Arcade Unplugged, the three first gen games I bought with my system, and pay $20 for Halo 3 at EB Games. Extremely excited.

As if the talent pool wasn't drained enough...

I knew it was inevitable, but was there any need?

...wow. If you said that even six months ago, you'd be committed.

I'm adding Rashard to my keepers.

Definitely, but they're paying tax out the ass once this deal goes through, aren't they?

Adam replied to alfdogg's topic in Sports

A question for everyone, from someone who doesn't have cable anymore so I can only watch highlights: are the referees (and the NBA) showing favouritism toward San Antonio, and if so, why? Because that's what everyone is making this out to be.

Just Gilbert Arenas for me. I want to see what sort of team I can build around him next year, and plus, I don't know where Rashard is going.

Fantastic. Now for Houston and the Nets to win through, and I'll be happy with the final 8 teams left in the Playoffs.

I don't care about the Mvs choking, and I don't even care that I can't see the game. The box score is entertaining enough.

Wow, Stephen Jackson is on fire. Hey Alf... STEPHEN JACKSON IS ON FIRE

This game resembles a typical one between myself and a friend on LIVE: three pointer after three pointer.

That article is incredible. There are a few posters on the site that have picked it apart, but what the hey, I'd still love to see the panel here tear the guy a new asshole. He even mentions kicks to the groin for gods sake. As a journalism student and a member of the media myself, I can honestly say that he was either writing that to get a massive negative reaction such as this, or he is genuinelly that stupid and he didn't bother to research. If it's the former, well done, you've enticed MMA fans to bash you, and therefore got more traffic to your column. If it's the latter, well, run along and play and let the adults have intelligent discussion.

Does anyone see KG leaving this offseason? I remember reading an interview with him in last years edition of SLAM Kicks, where he basically said that something had to change in the T-Wolves organisation soon, or he'd be forced to walk.

ooh, and Dirk hits back to back treys to bring it back to three points. Amazing. There might be some life in the Mavs yet.

Back to back threes by J-Rich and Baron. Just another few nails....

Well, here we are, Drek Stone, your OAOAST World Heavyweight Champion. Leave all empty pizza boxes in here, as well as comments. Great job NYU, you deserve the accolade.

I like how the Mayweather comments don't get any response. I have to agree with Dana, boxers can't sprawl, they don't have takedown defense. A MMA fighter would wreck a boxer with MMA rules, just like a boxer would do the same to a MMA fighter with boxing rules.

Adam replied to alfdogg's topic in Sports

Most Valuable Player 1. Steve Nash 2. Dirk Nowitski 3. Kobe Bryant 4. Tim Duncan 5. LeBron James Coach of the Year 1. Sam Mitchell 2. Jerry Sloan 3. Don Nelson Rookie of the Year 1. Brandon Roy 2. Rudy Gay 3. Andrea Bargnani Defensive Player of the Year 1. Marcus Camby 2. Shawn Marion 3. Bruce Bowen Most Improved Player 1. Al Jefferson 2. Kevin Martin 3. Monta Ellis 6th Man of the Year 1. Leandro Barbosa 2. Jerry Stackhouse 3. Corey Maggette (Criteria is you have to have come off the bench more games than you started.) All-NBA 1st Team G - Steve Nash G - Kobe Bryant F - LeBron James F - Dirk Nowitski C - Amare Stoudamire 2nd Team G - Gilbert Arenas G - Dwyane Wade F - Tracy McGrady F - Carlos Boozer C - Tim Duncan 3rd Team (G, G, F, F, C) G - Jason Kidd G - Chauncey Billups F - Carmello Anthony F - Chris Bosh C - Yao Ming (You can vote people out of position within reason, as you'll see when I post my ballot. But don't put in Steve Nash as a forward or center, for example.) All-Defense 1st Team (G, G, F, F, C) G - Baron Davis G - Josh Smith F - Shawn Marion F - Caron Butler C - Marcus Camby 2nd Team (G, G, F, F, C) G - Gerald Wallace G - Raja Bell F - Ron Artest F - Jermaine O'Neal C - Tyson Chandler All-Rookie 1st Team Brandon Roy Randy Foye Rudy Gay Andrea Bargnani LaMarcus Aldridge 2nd Team Rajon Rondo Paul Millsap Shelden Williams Adam Morrison Tyrus Thomas (Rookie teams are not position-specific.) If you vote, try to fill out the whole ballot, since I will be adding up the totals and posting them.

Okay, so I go away for a month, come back, find out not only did GSP lose, but Cro Cop just got KTFO. Incredible, and another reason to value this sport. It's unpredictable, and always entertaining. Now, to buy a new laptop and download the PPVs to catch up...

Question on Vista, as I've got to invest in a new PC... Is it fully compatible with the Xbox 360? Has anyone had any problems linking Media Centre and the 360?

Good to see some things never change.

Adam replied to alfdogg's topic in Sports

76 points in the first half. Ridiculous.